Happy Tuesday! I was supposed to bring this blog to you guys yesterday (I know you don't know that, but I do, haha) BUT. I literally worked on it for a little over an hour, only for me to accidentally hit the delete button, and POOF. GONE. I was not a happy camper last night, believe me, haha!
I'm excited to finally share Alex and Maddie's wedding day with you! These two are dear friends of ours – we all (my husband included) were YoungLife leaders together back in college, Alex is Sam's cousin, and also one of my husband's very best friends! We also all went to high school together, so it's always fun to be later on in life, and have our paths cross again. Of course when Maddie asked us to assist in planning her day, we said yes. Maddie and I had never known each other all too well, we were more just acquaintances in our social circles. But as Sam and I met with her throughout the planning process, I really got to see how sweet she is. Are you guys tired of me talking about how sweet my brides are? CAUSE SHE IS ANOTHER. Ha!
Alex and Maddie's wedding was just a huge party for us – we knew basically everyone there. From our friend Leigh photographing the wedding AND being a bridesmaid, to being friends with almost the entire bridal party, to our entire community being invited, it was a blast. Of course, Ohio came in strong with rain right in the middle of the ceremony, but it was one of my favorite moments ever. Alex and Maddie just totally embraced the rain. They literally got married in front of this beautiful barn as the rain was falling, and it was almost magical. They handled the weather like troopers (it was quite windy, too) and really focused on each other instead.
I couldn't keep myself from posting picture after picture of the two of them, as you'll see as you keep reading. Leigh captured so many beautiful portraits, Evergreen Flower Co. made stunning bouquets per usual, and Maddie rocked her dress from LUXEredux Bridal. Just a beautiful day all around. Check it out, it's one of my favorites!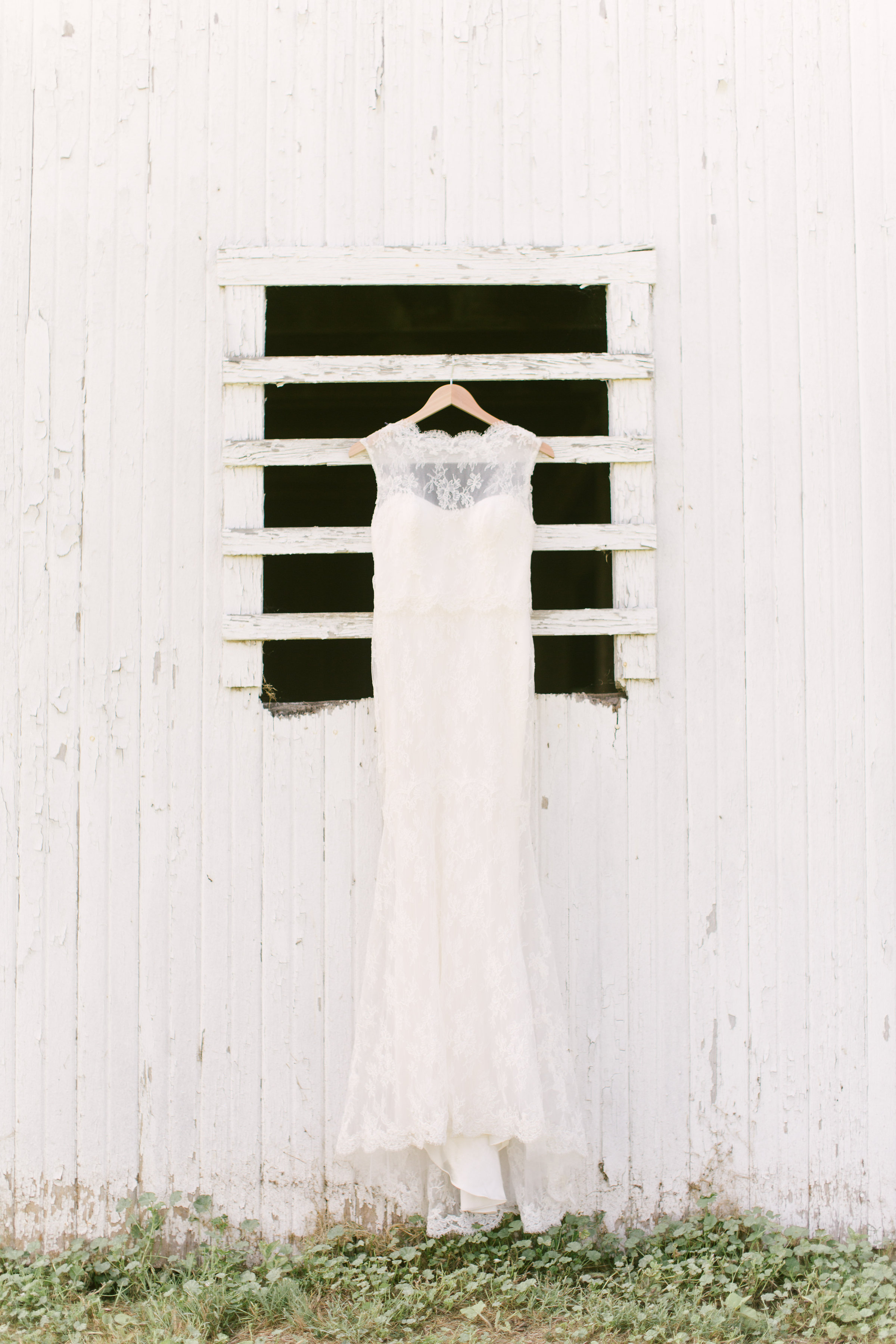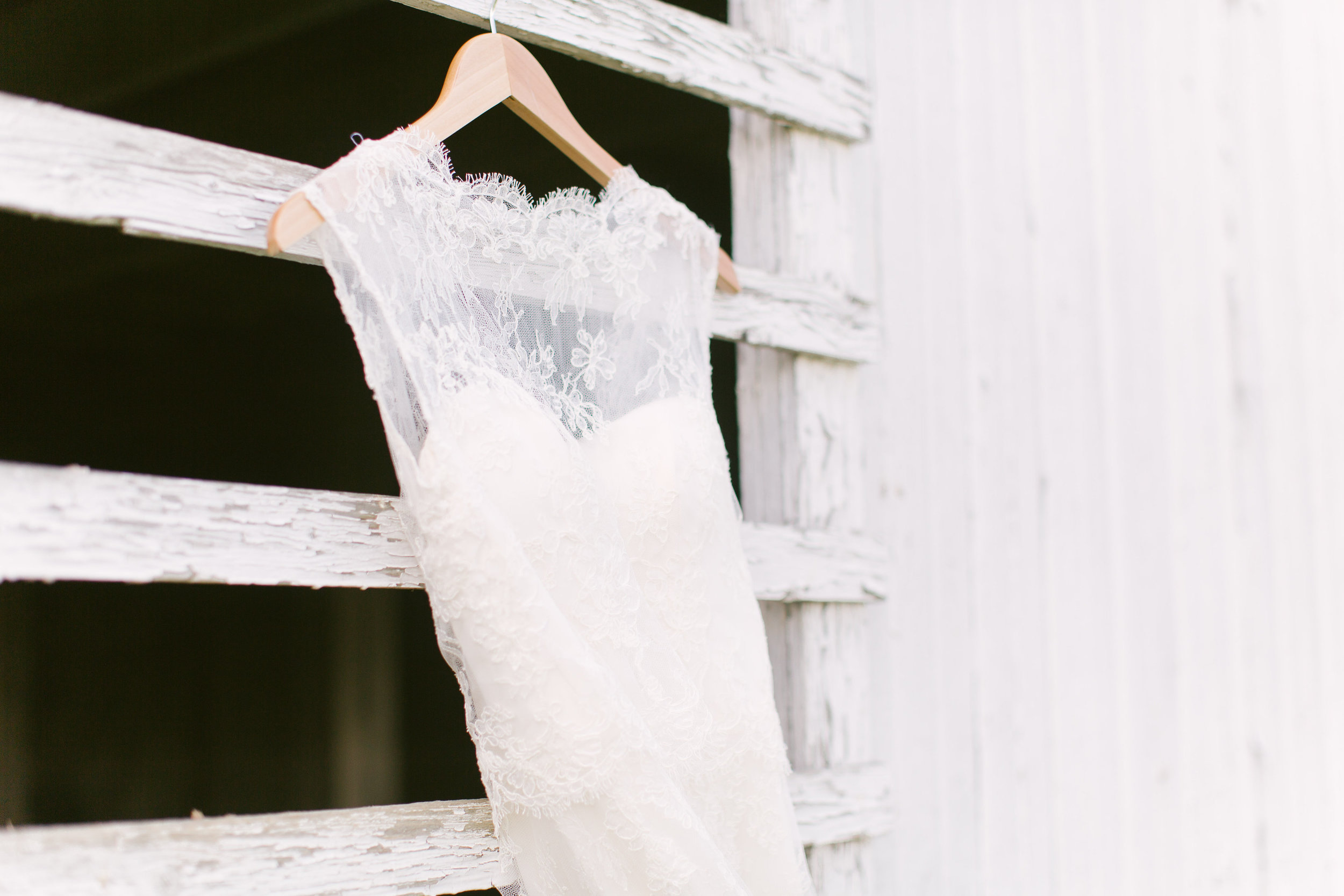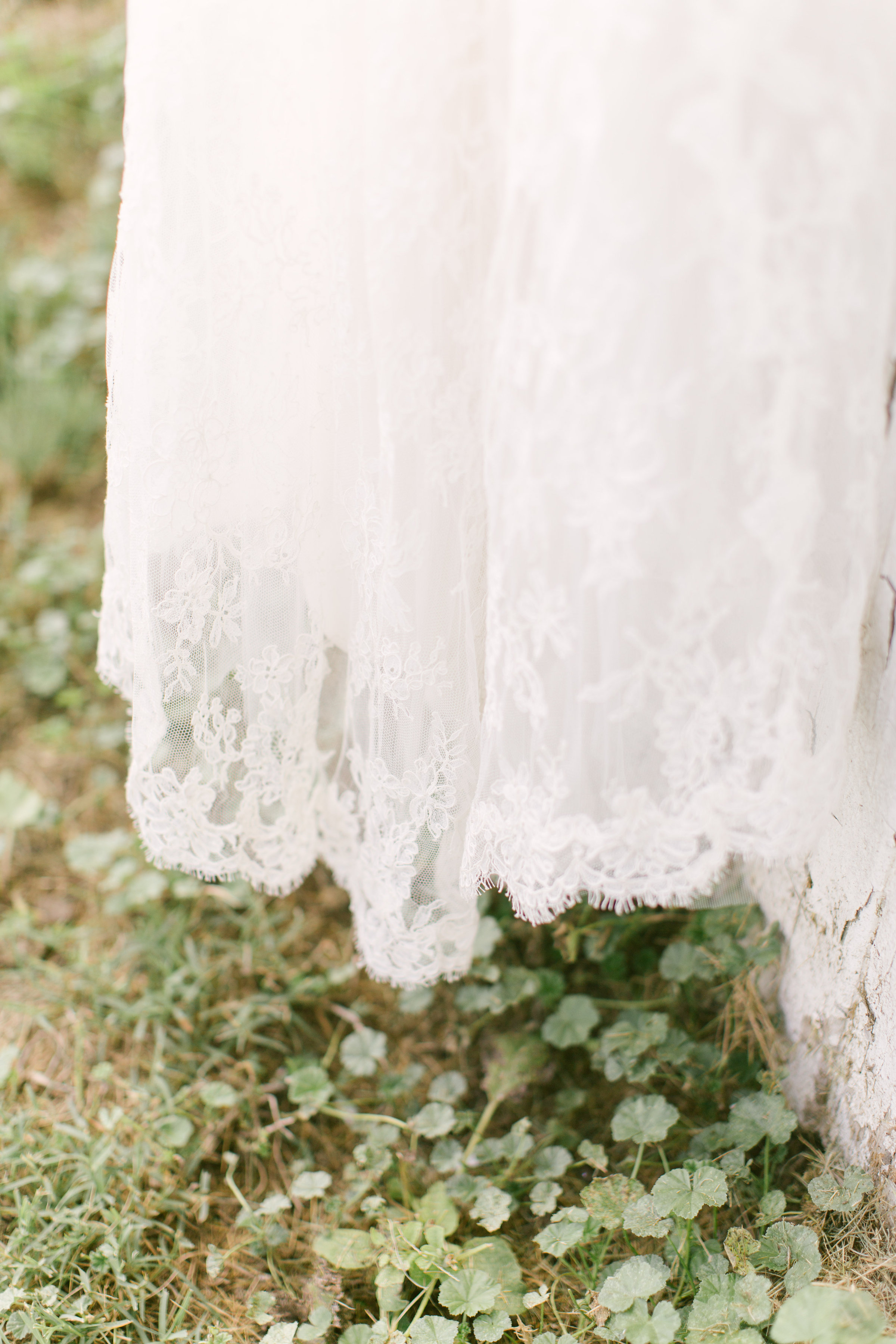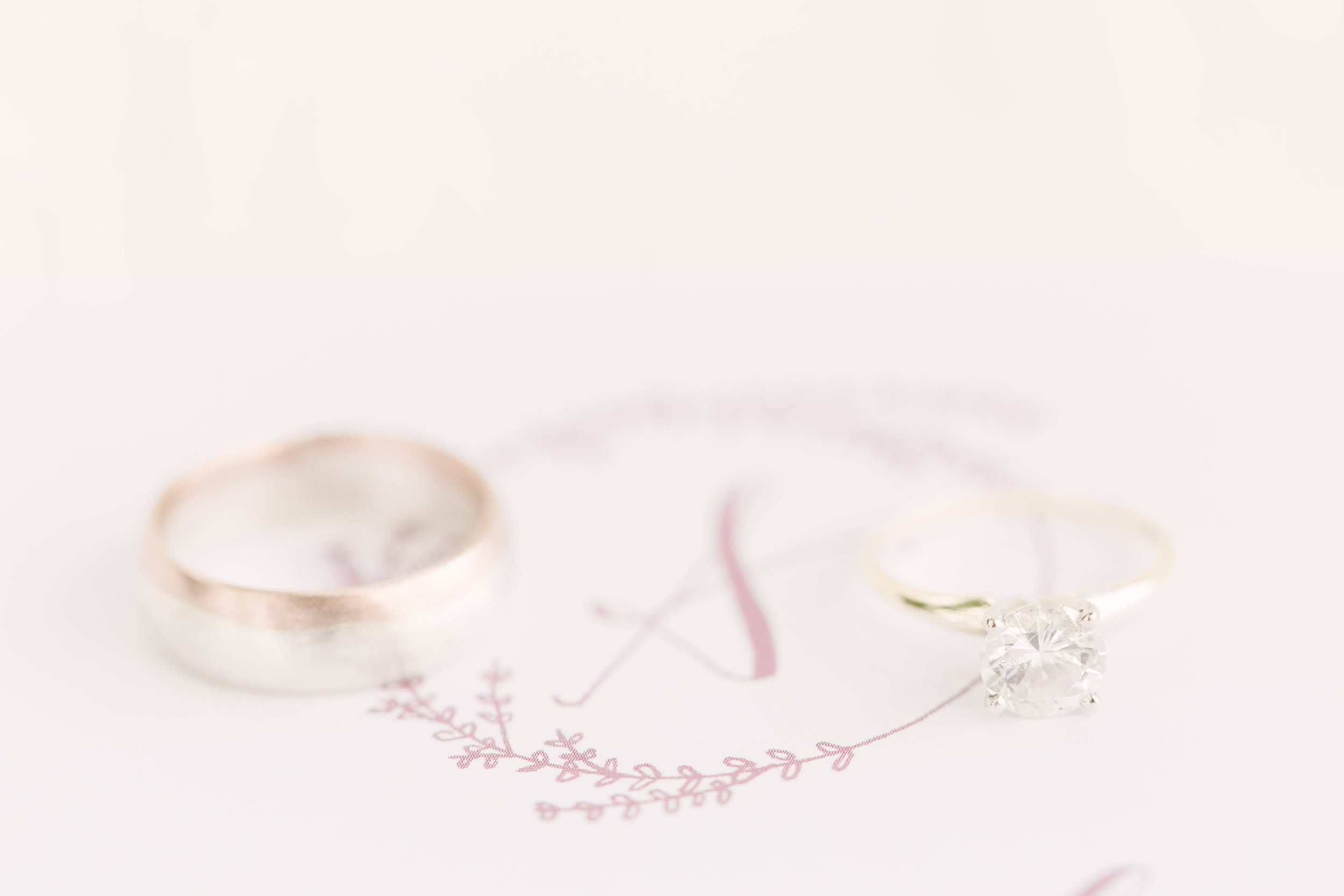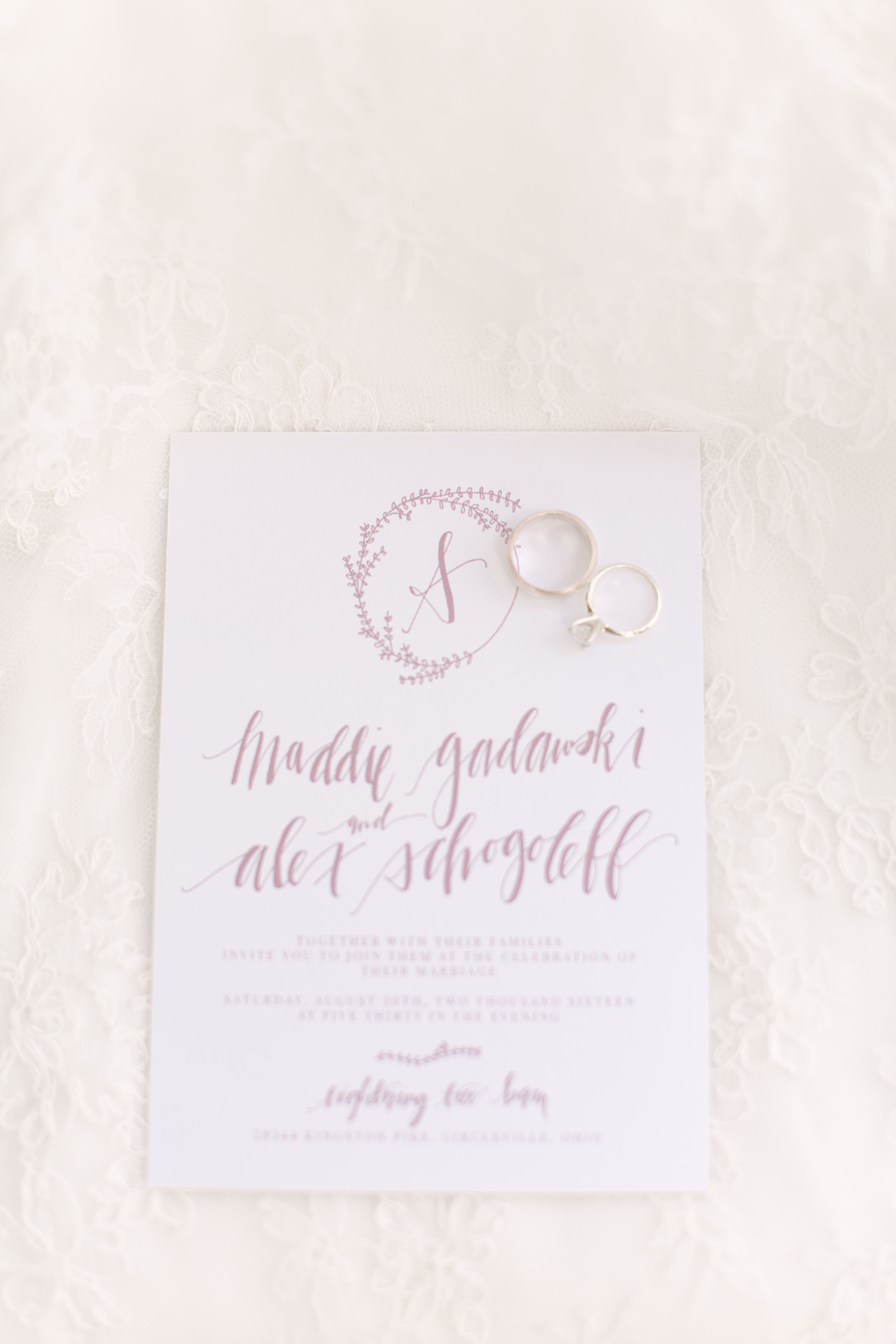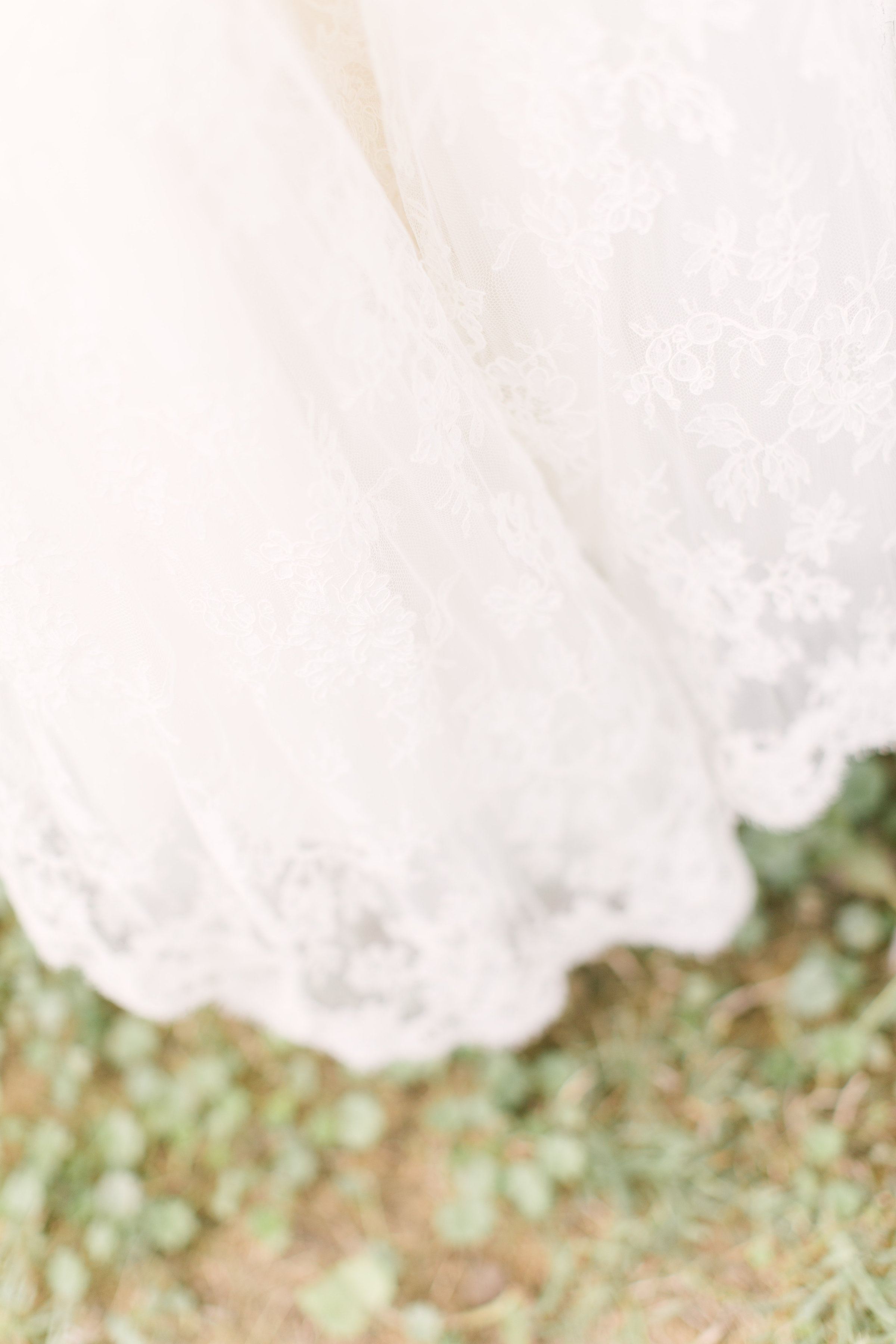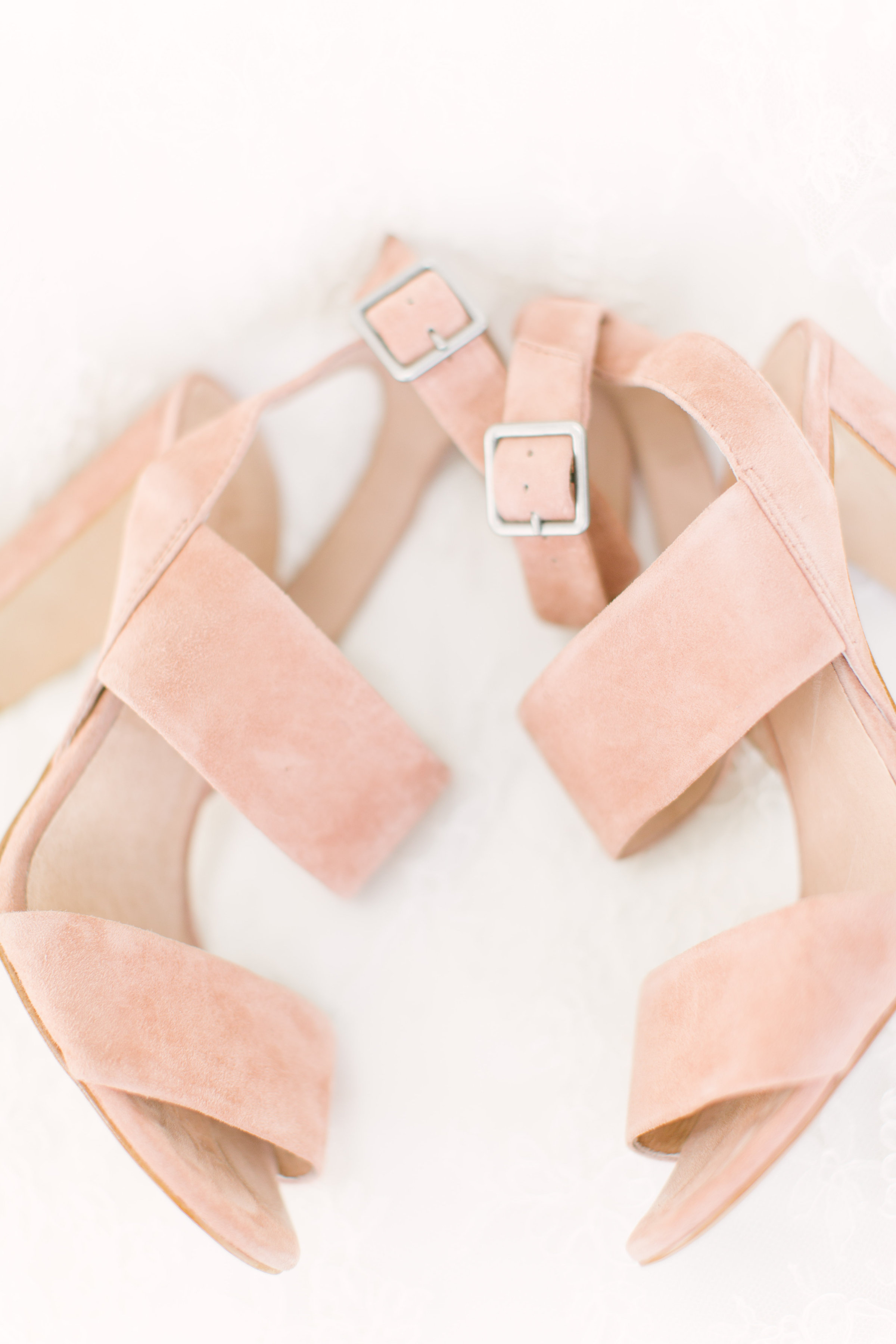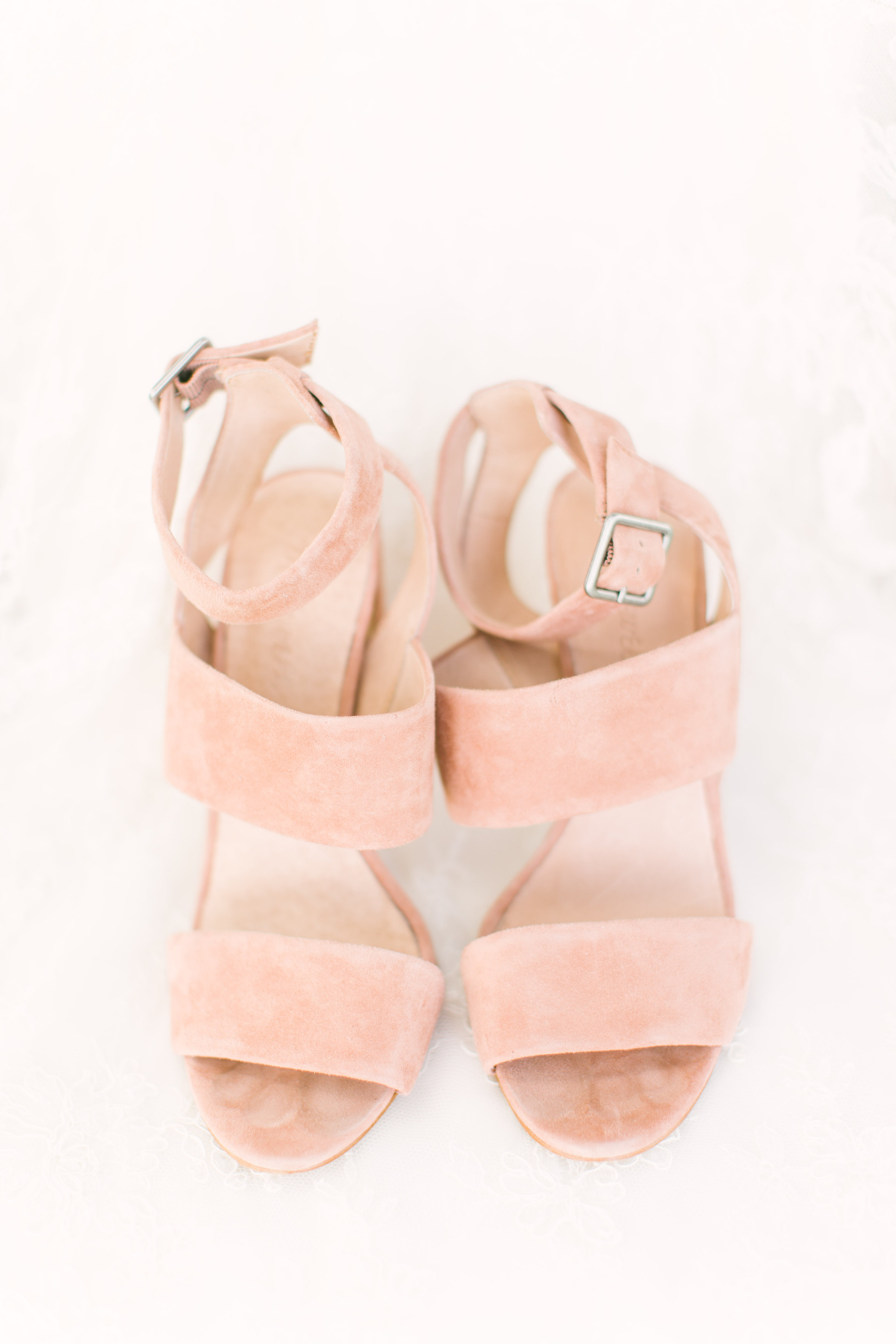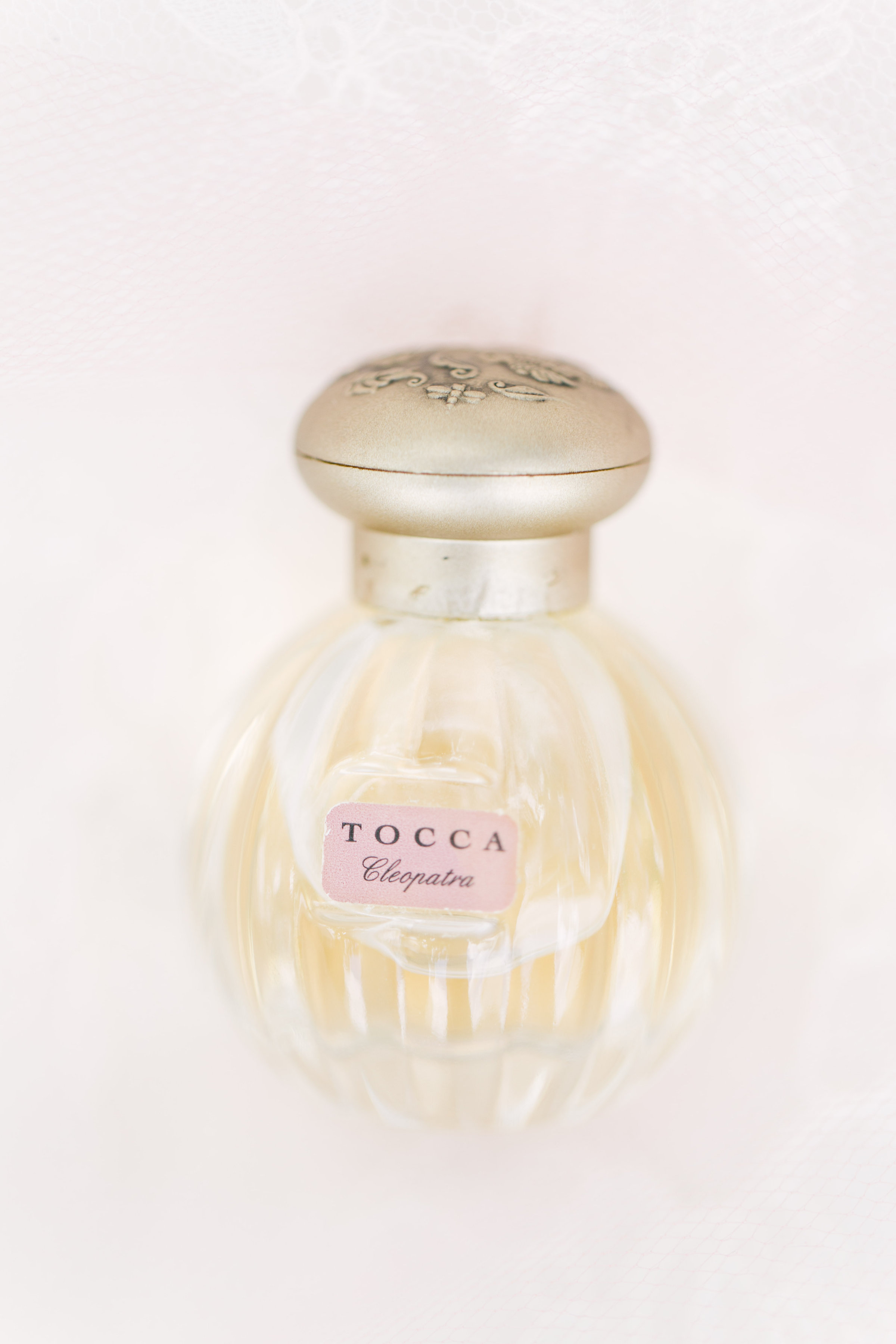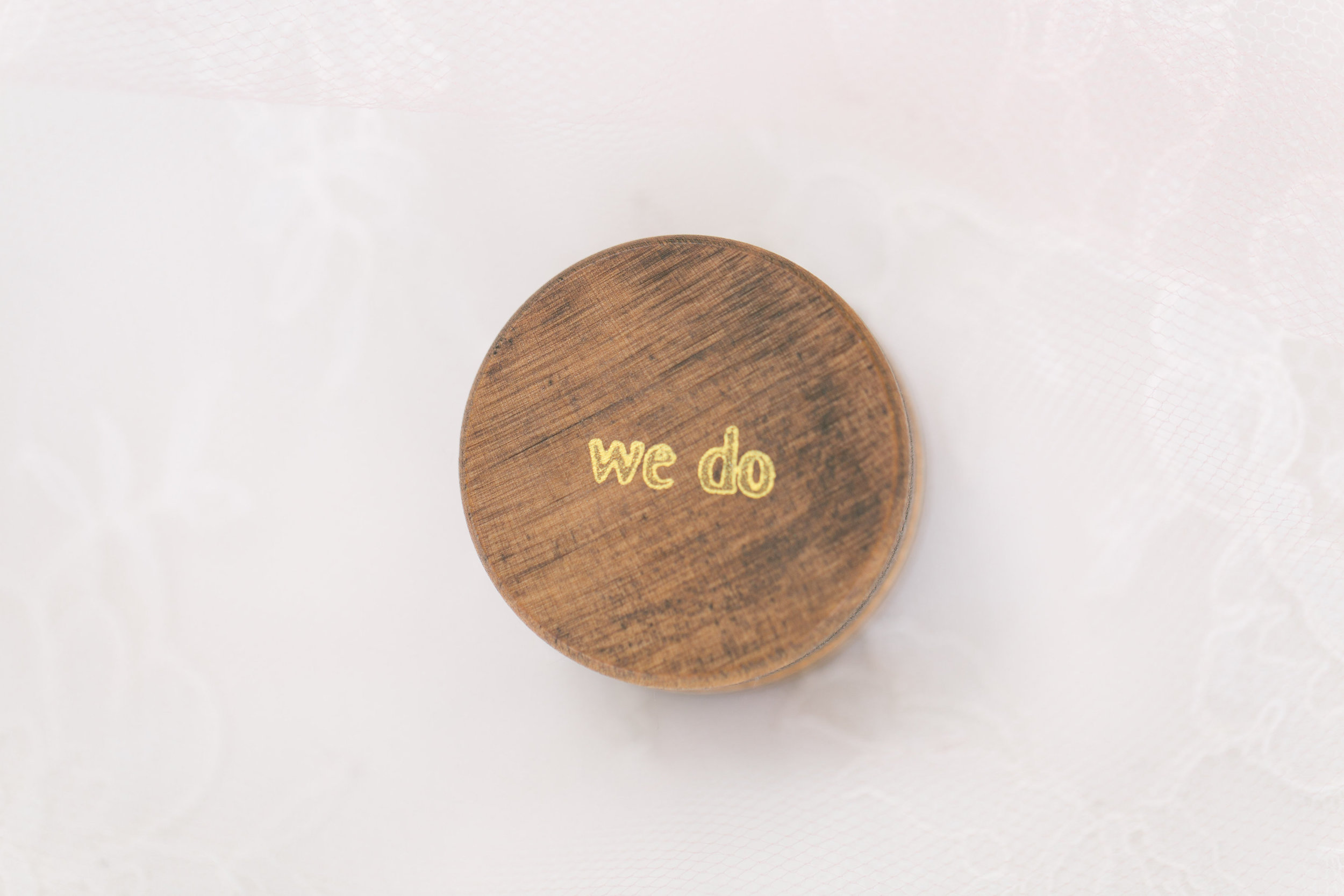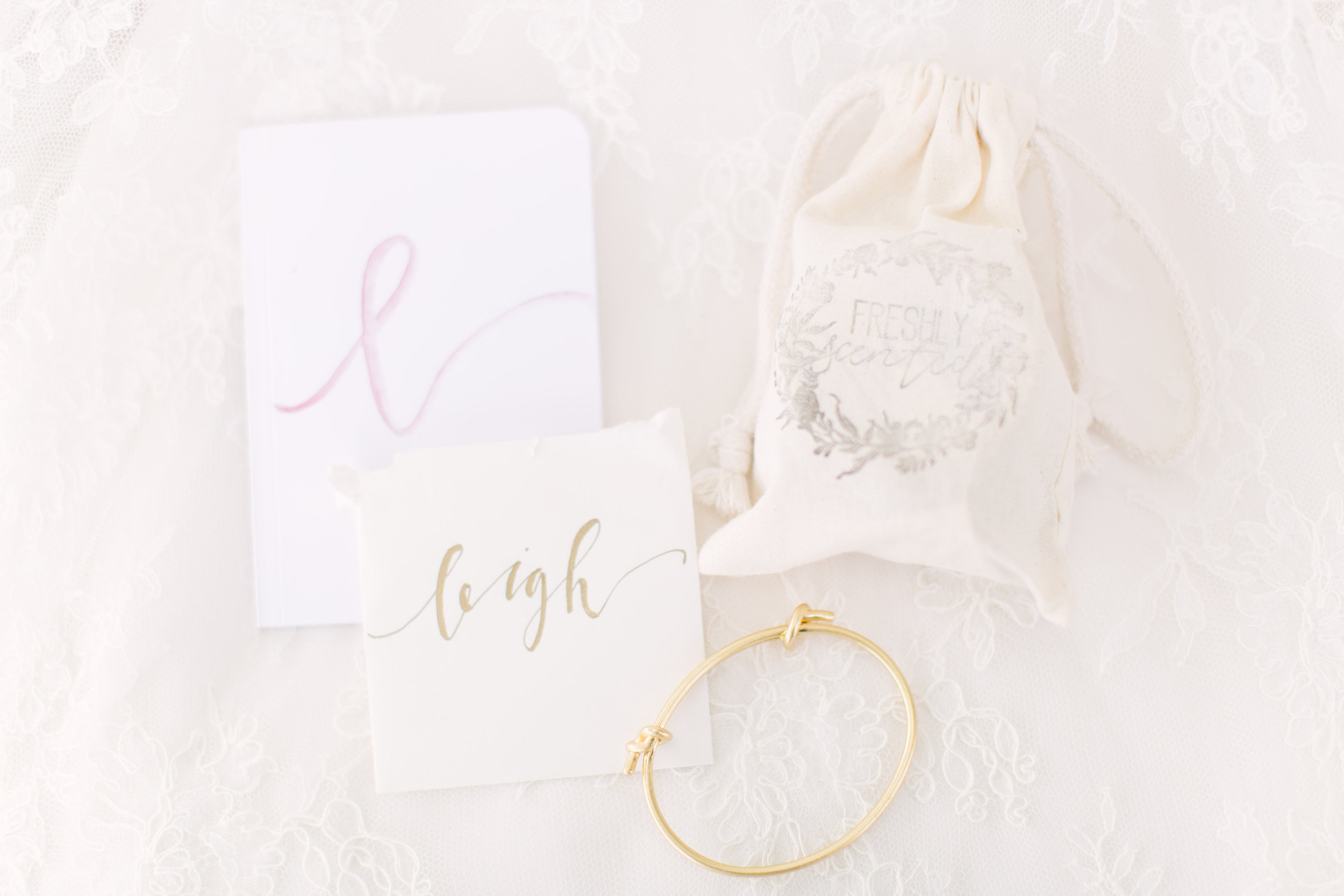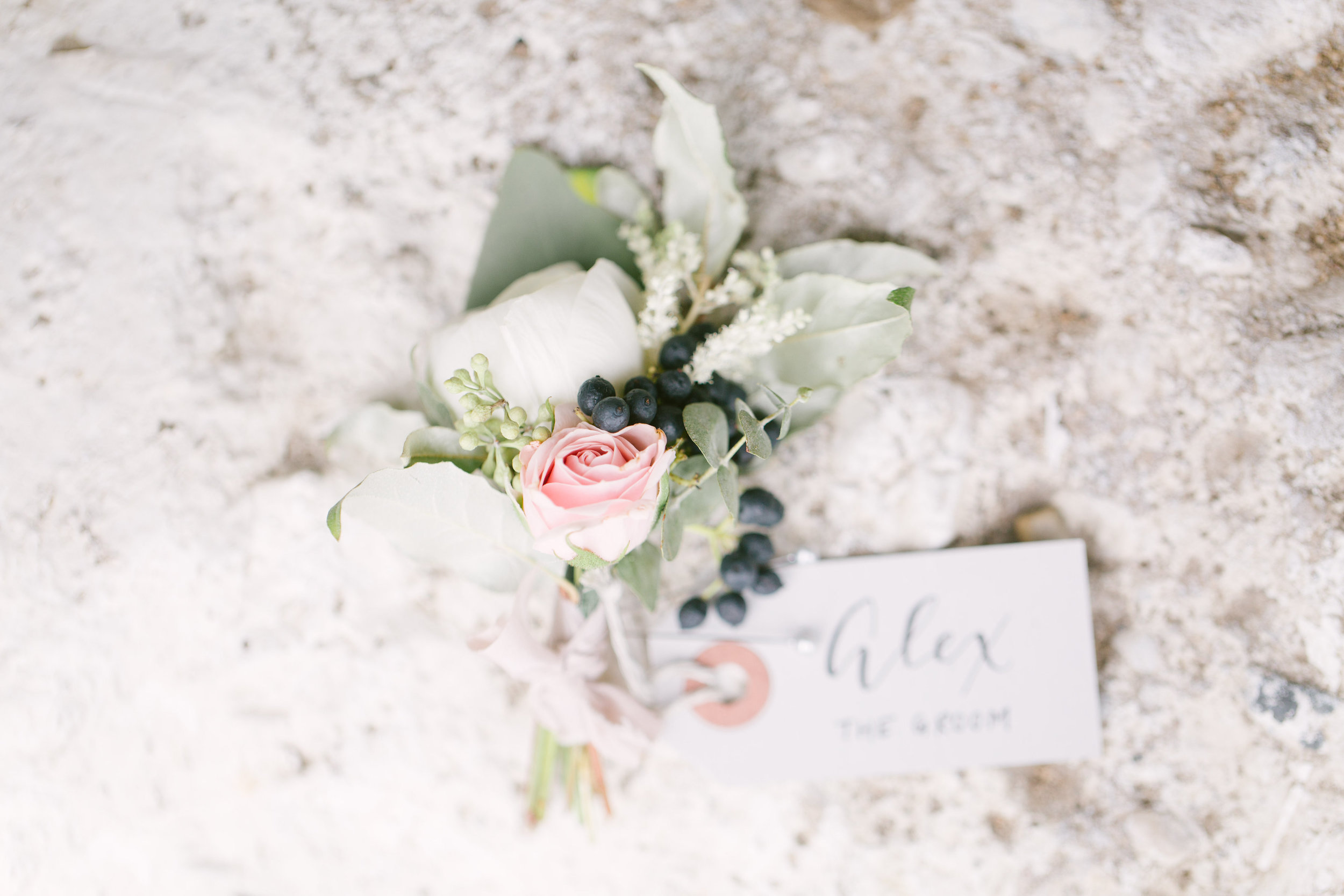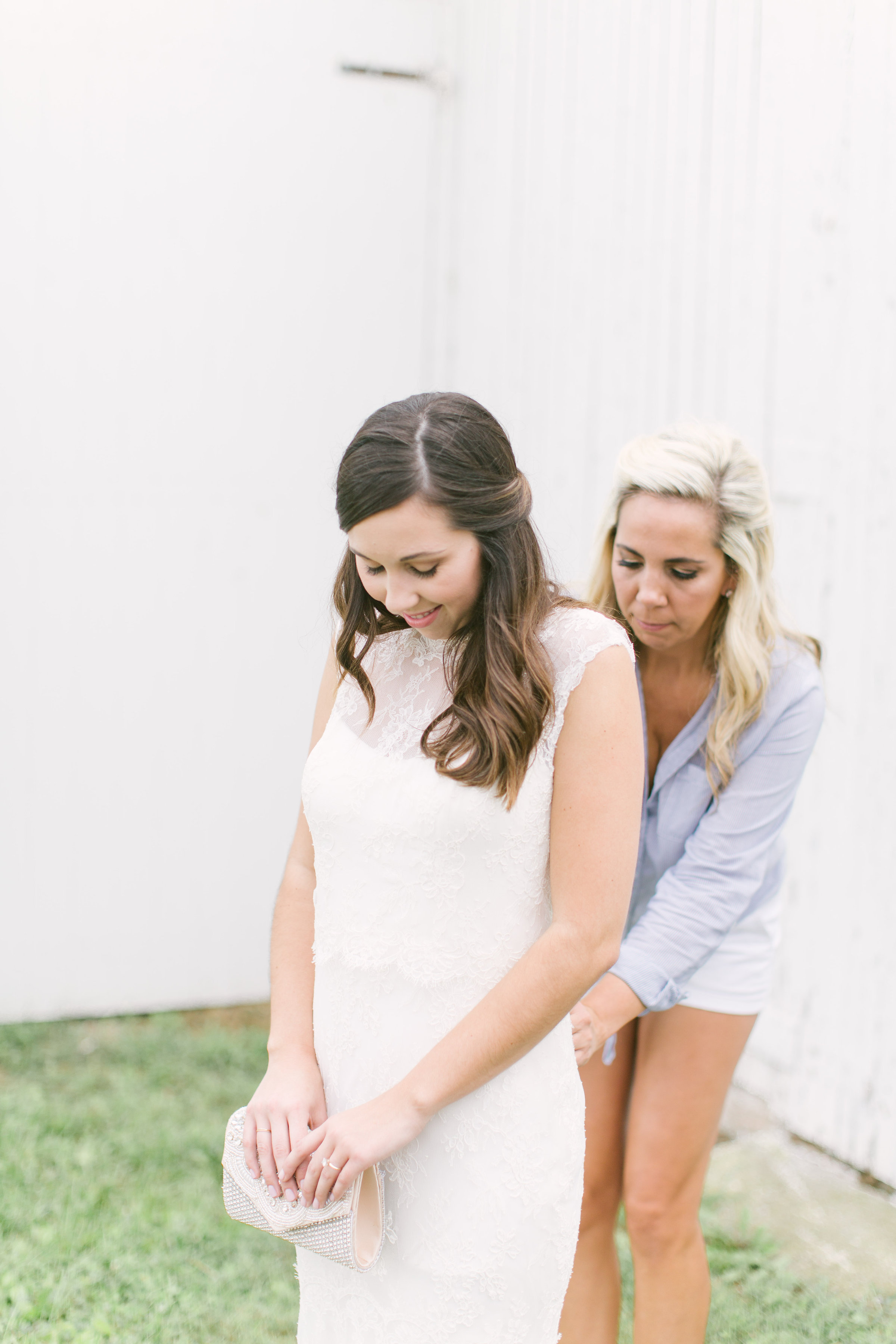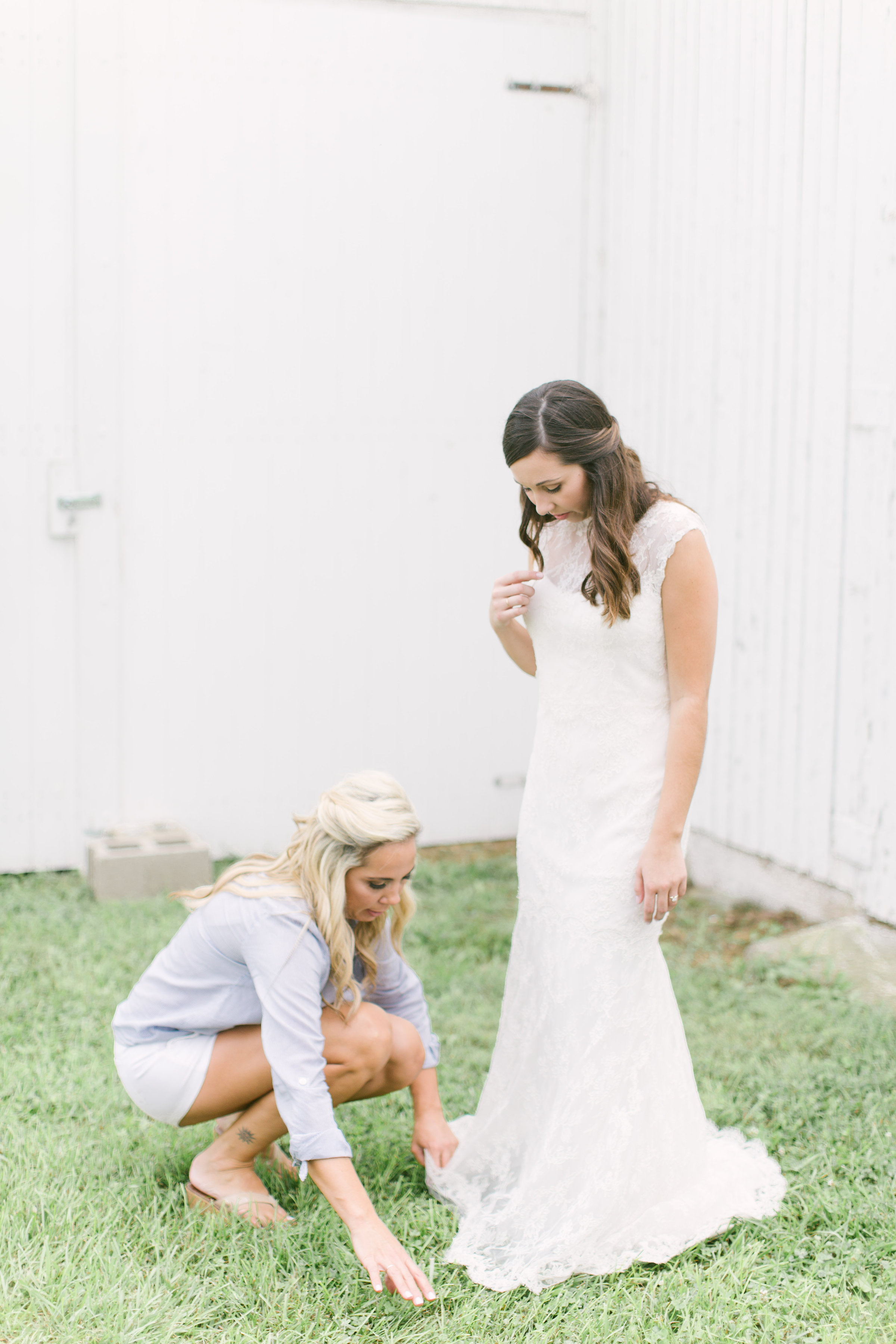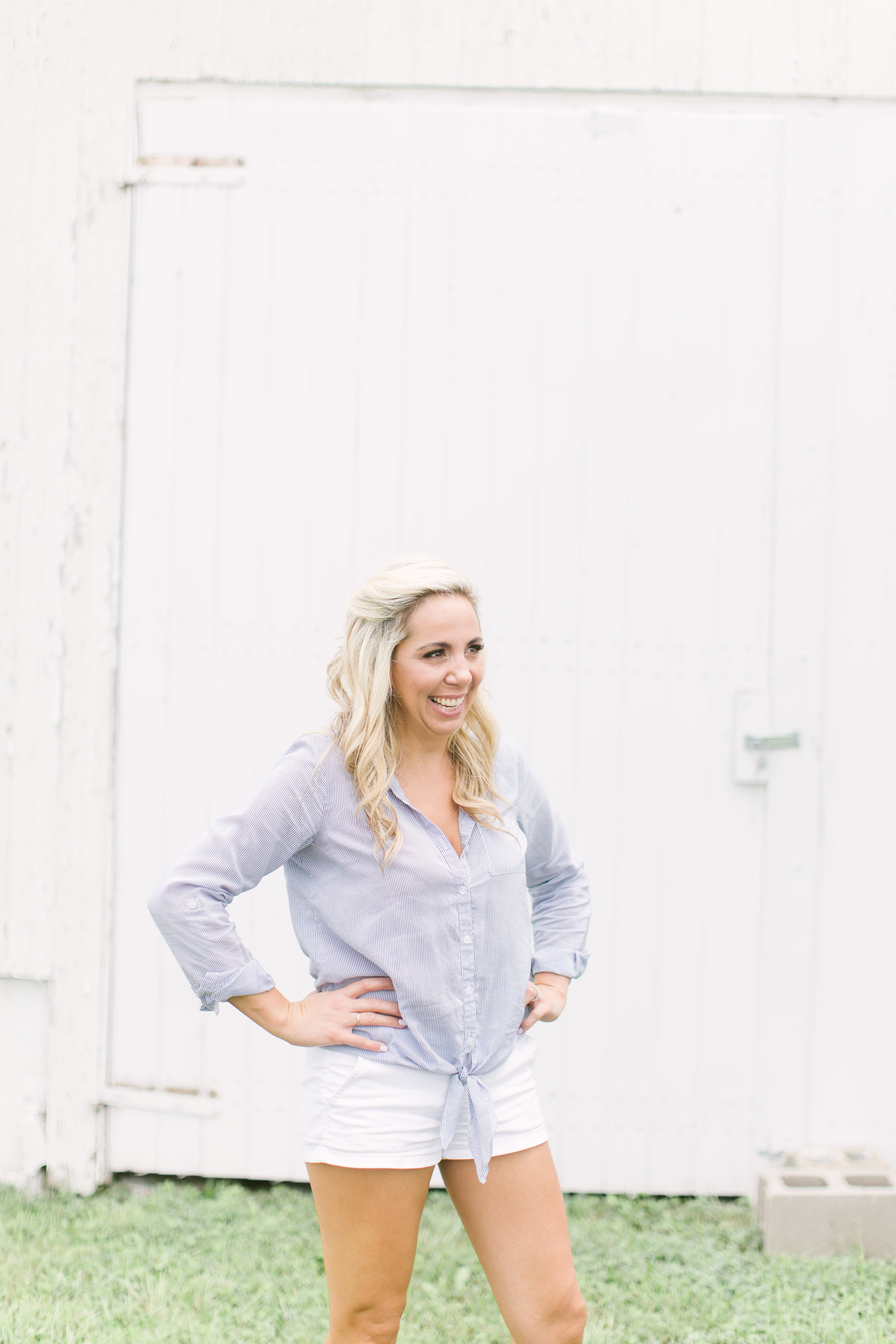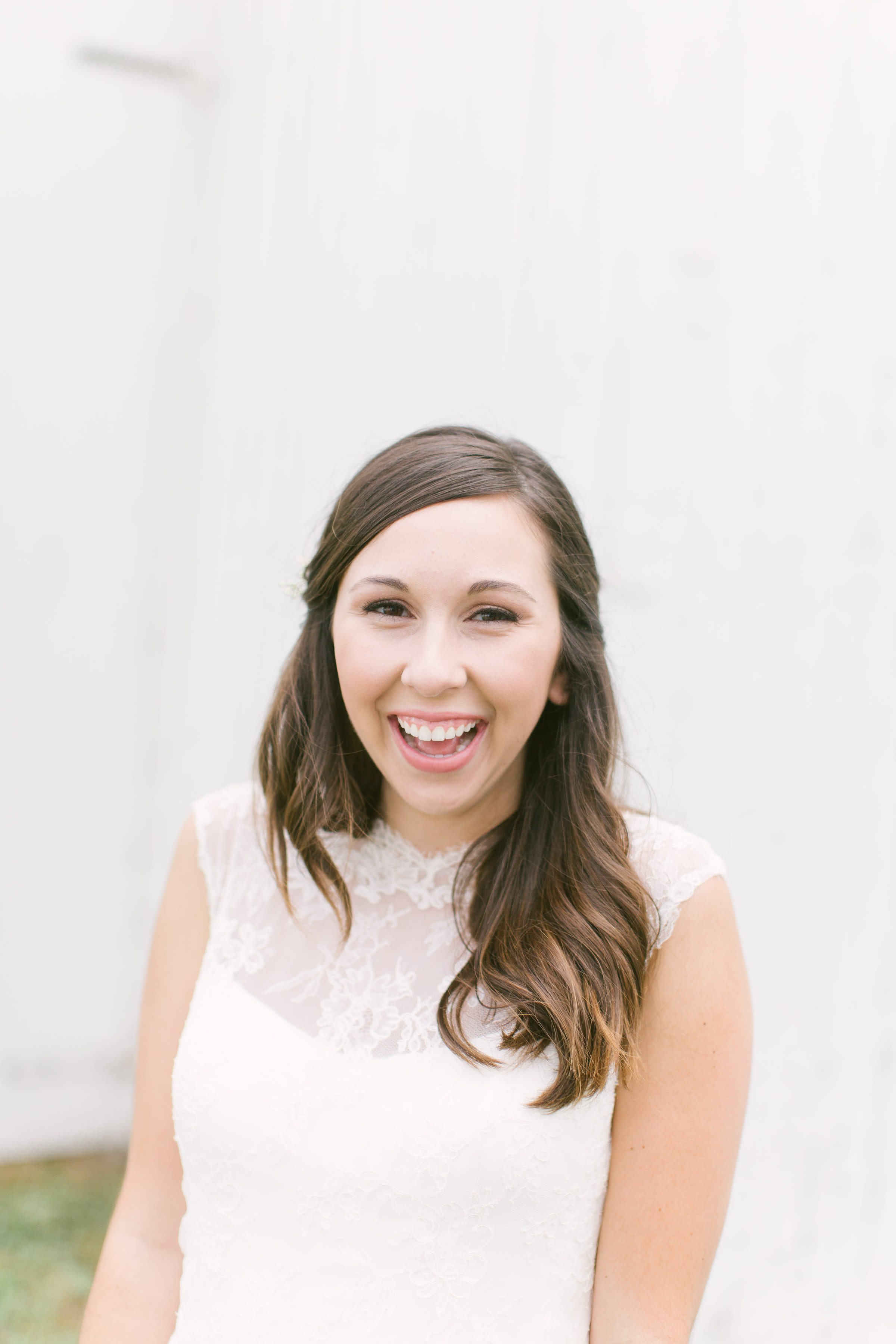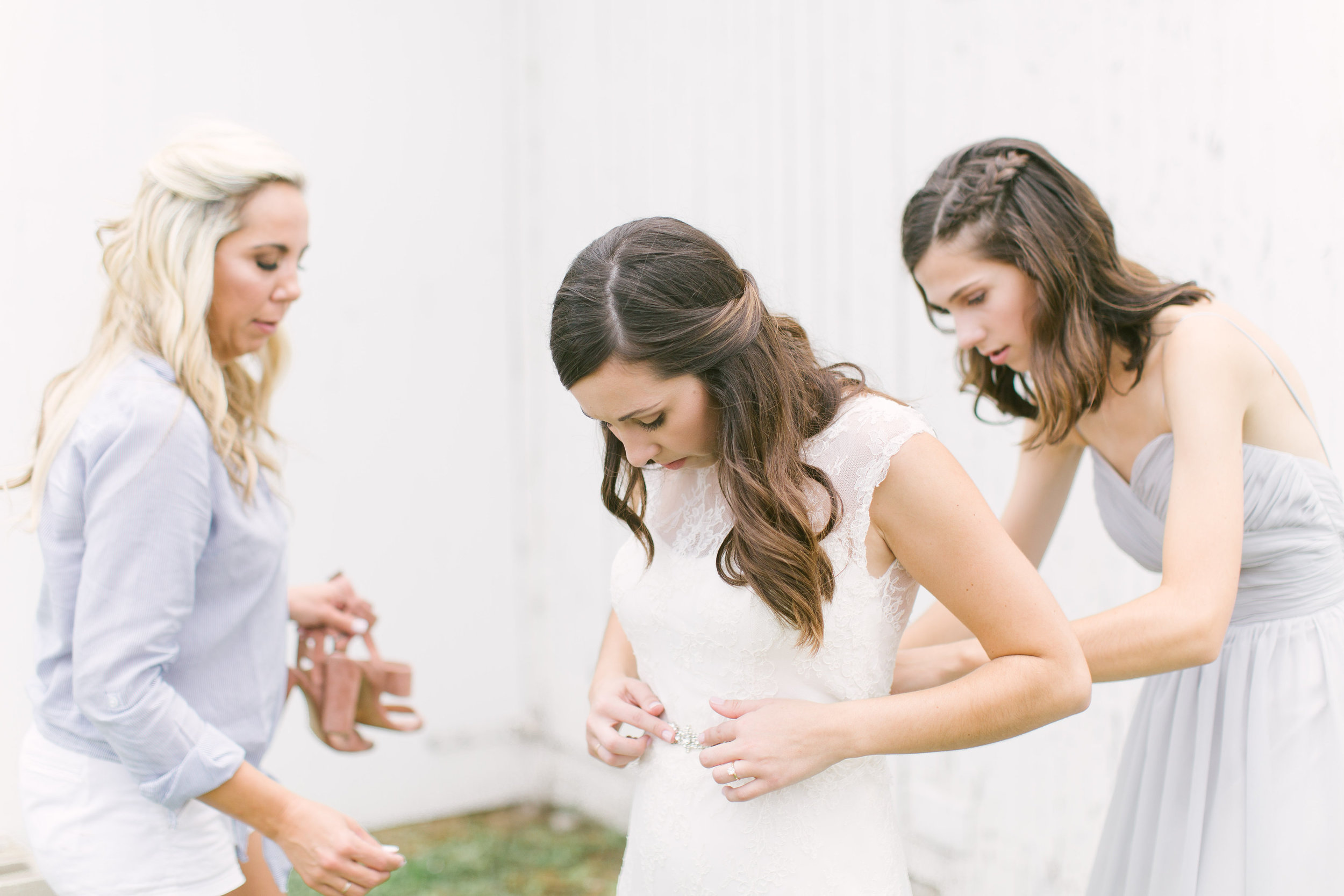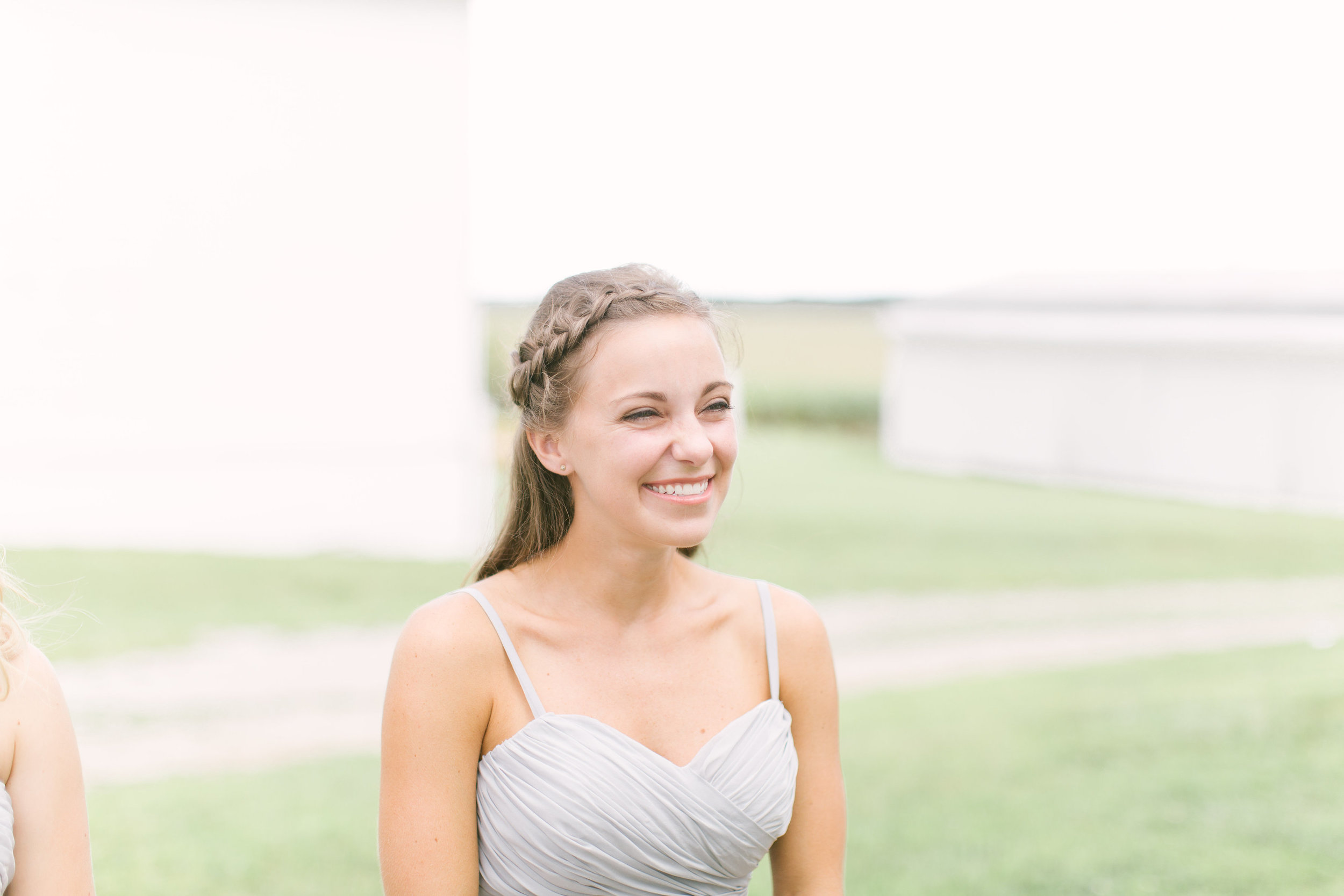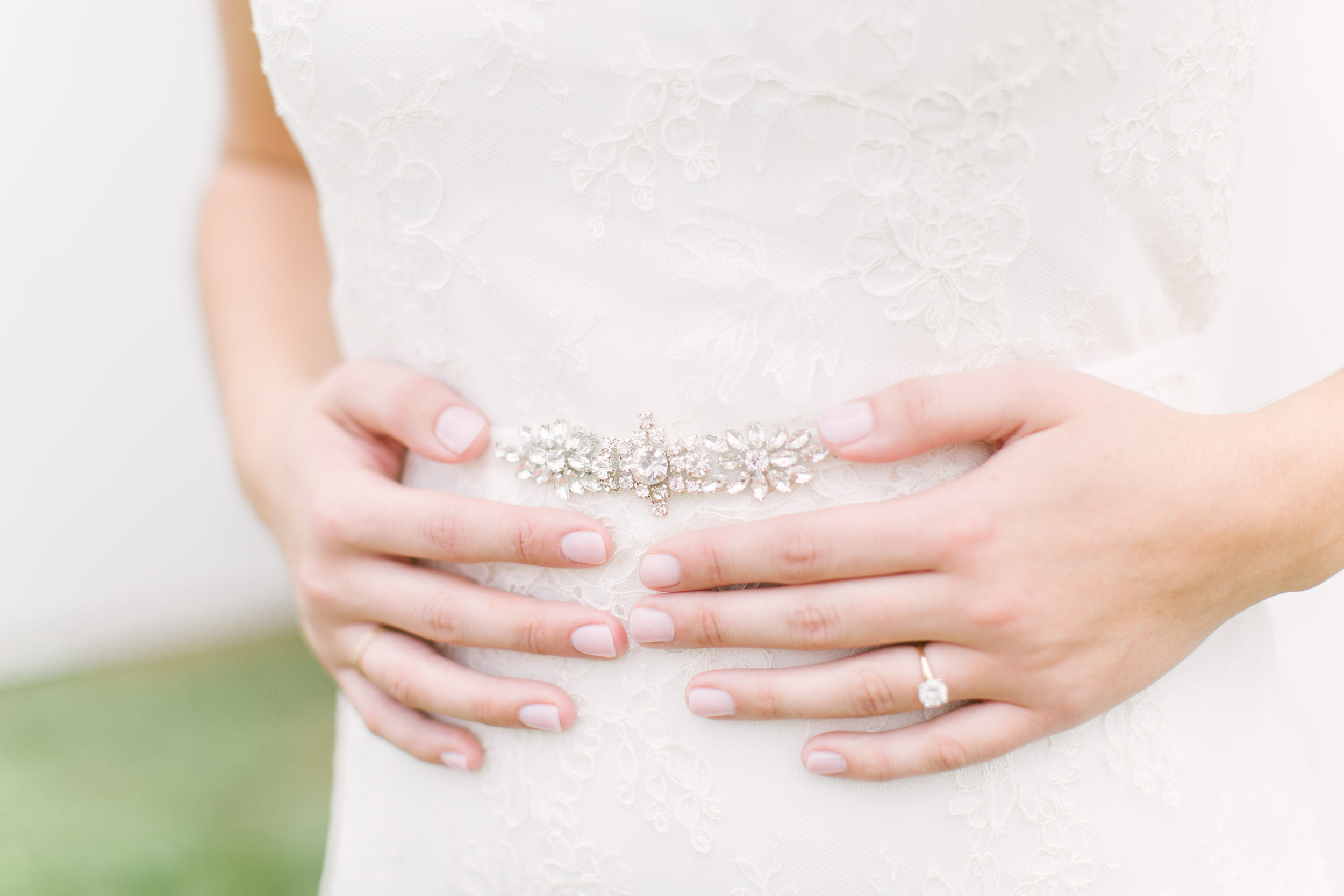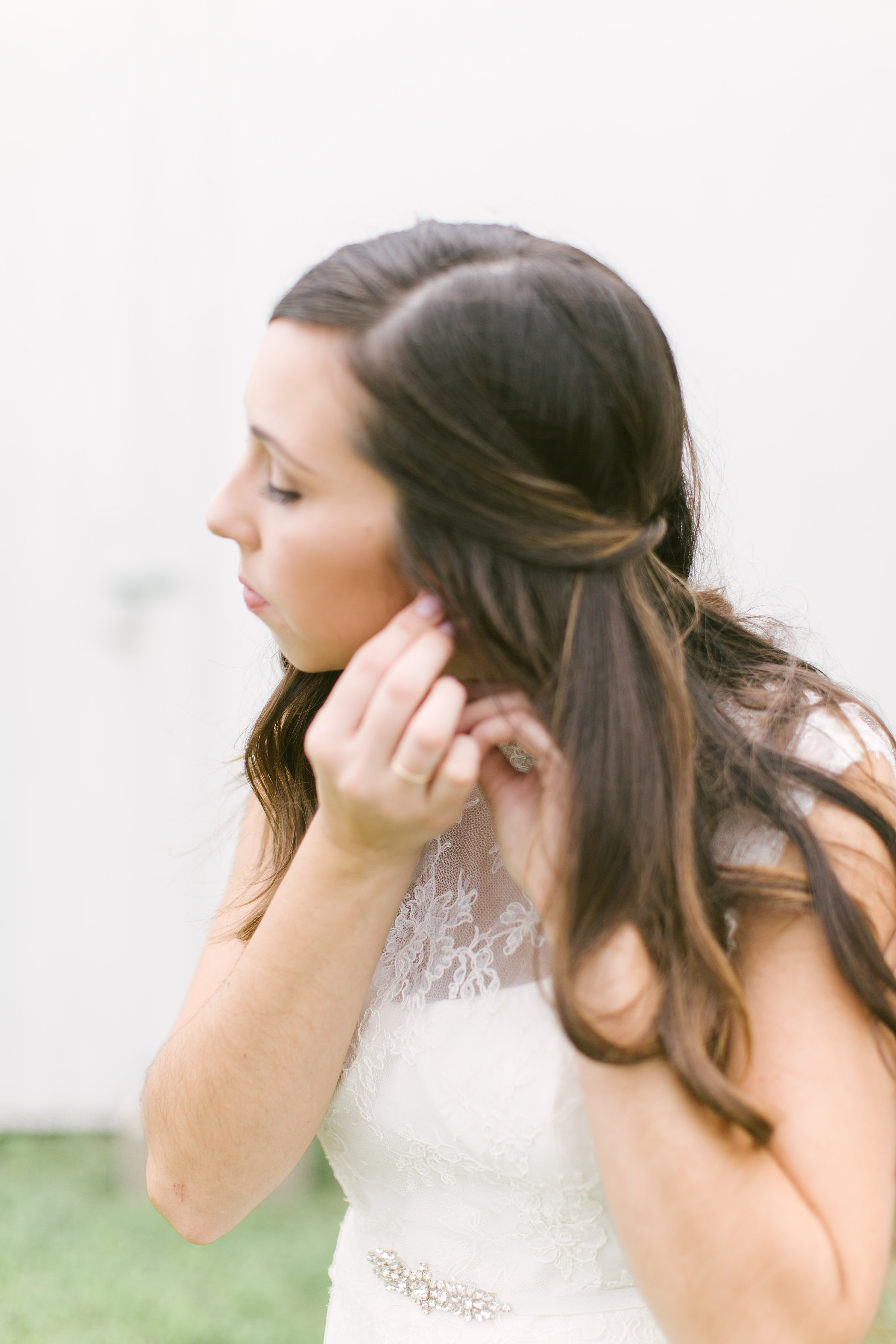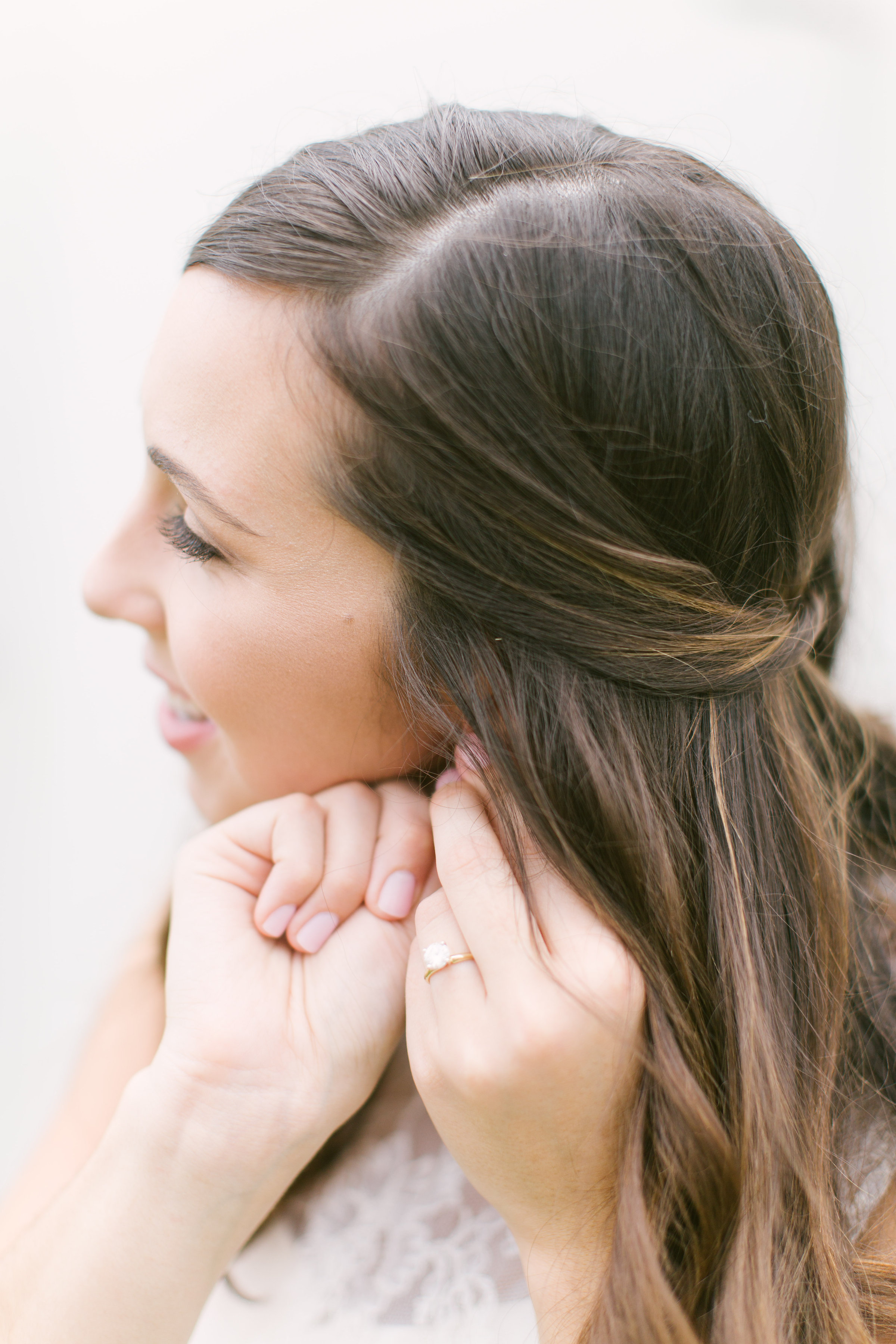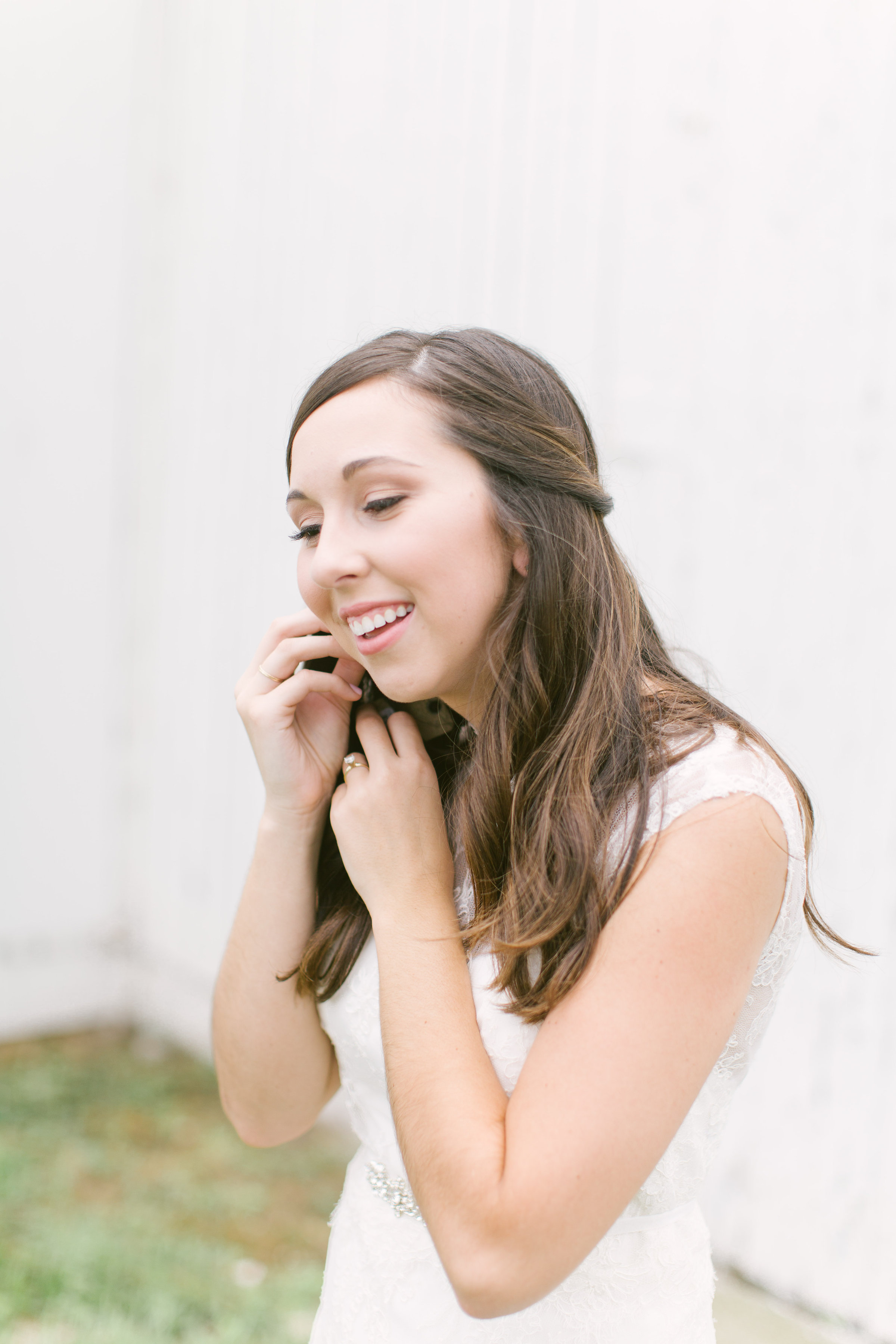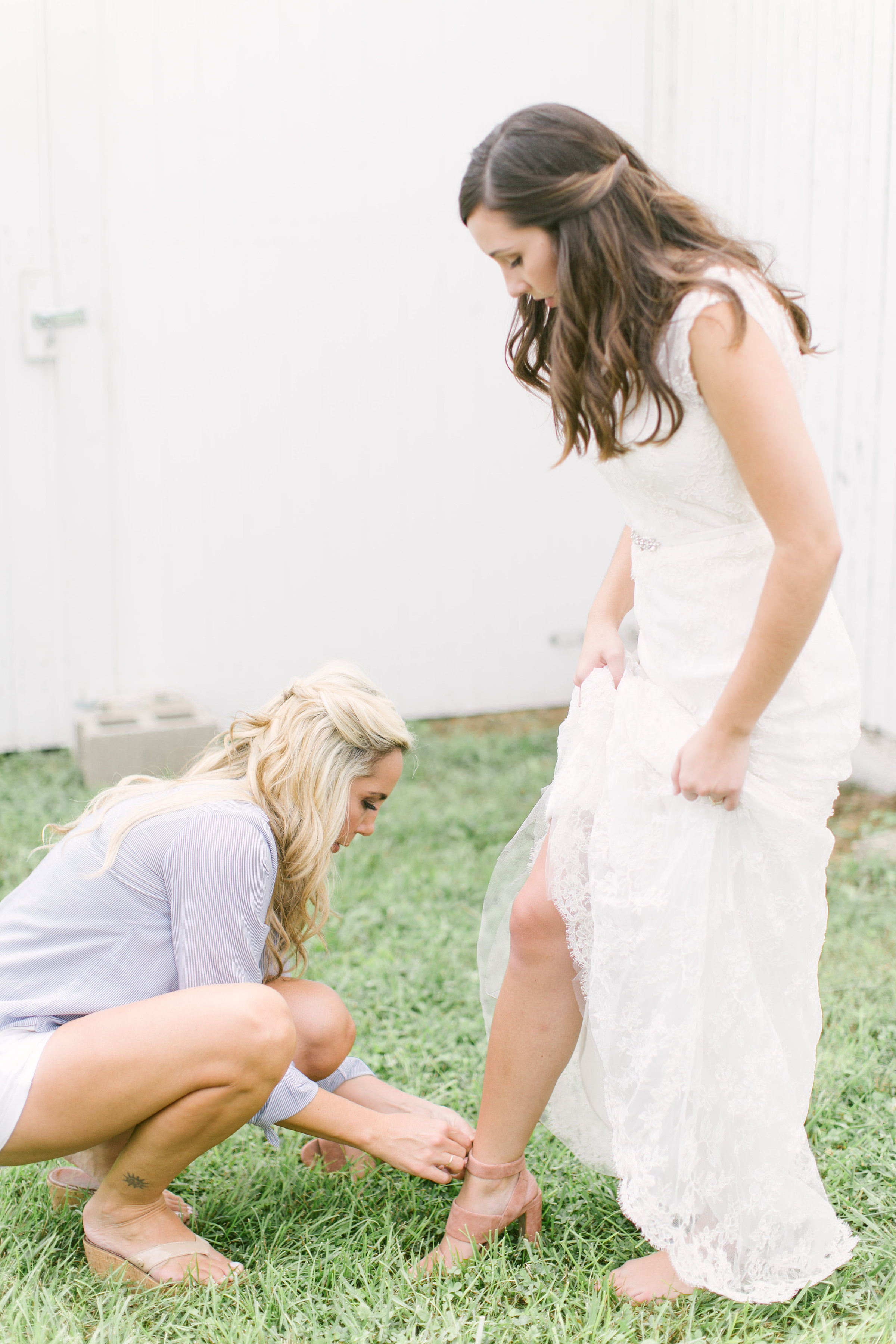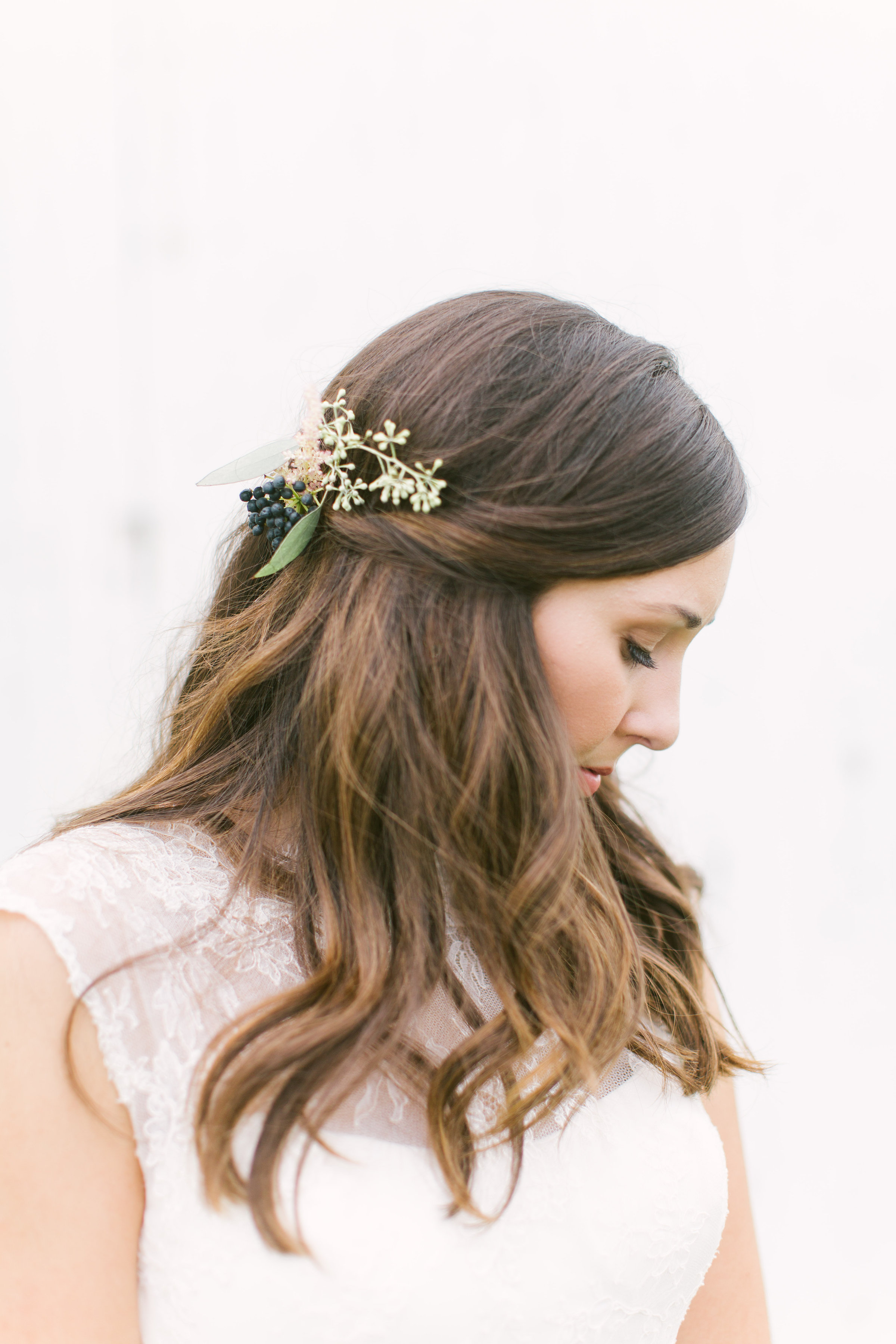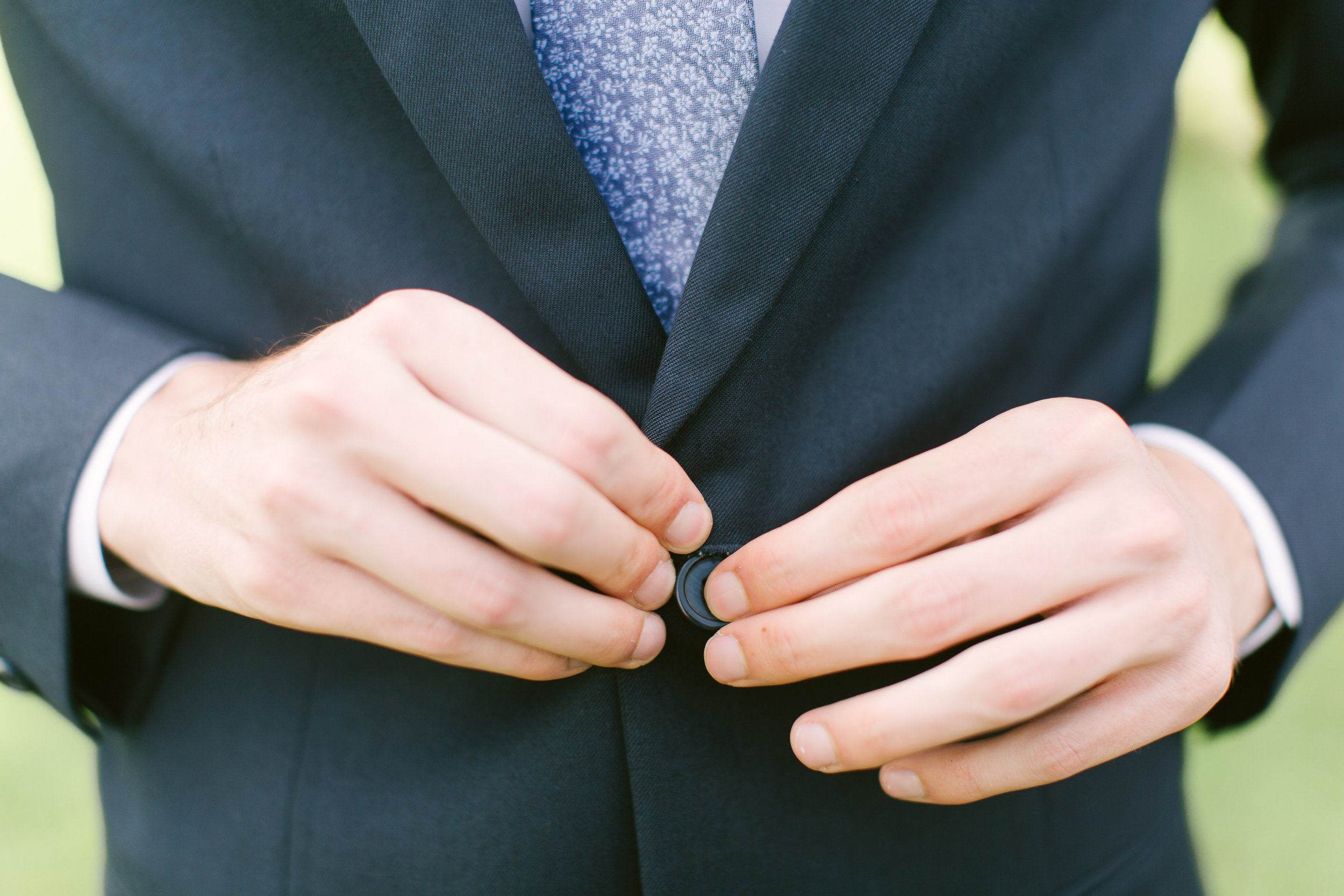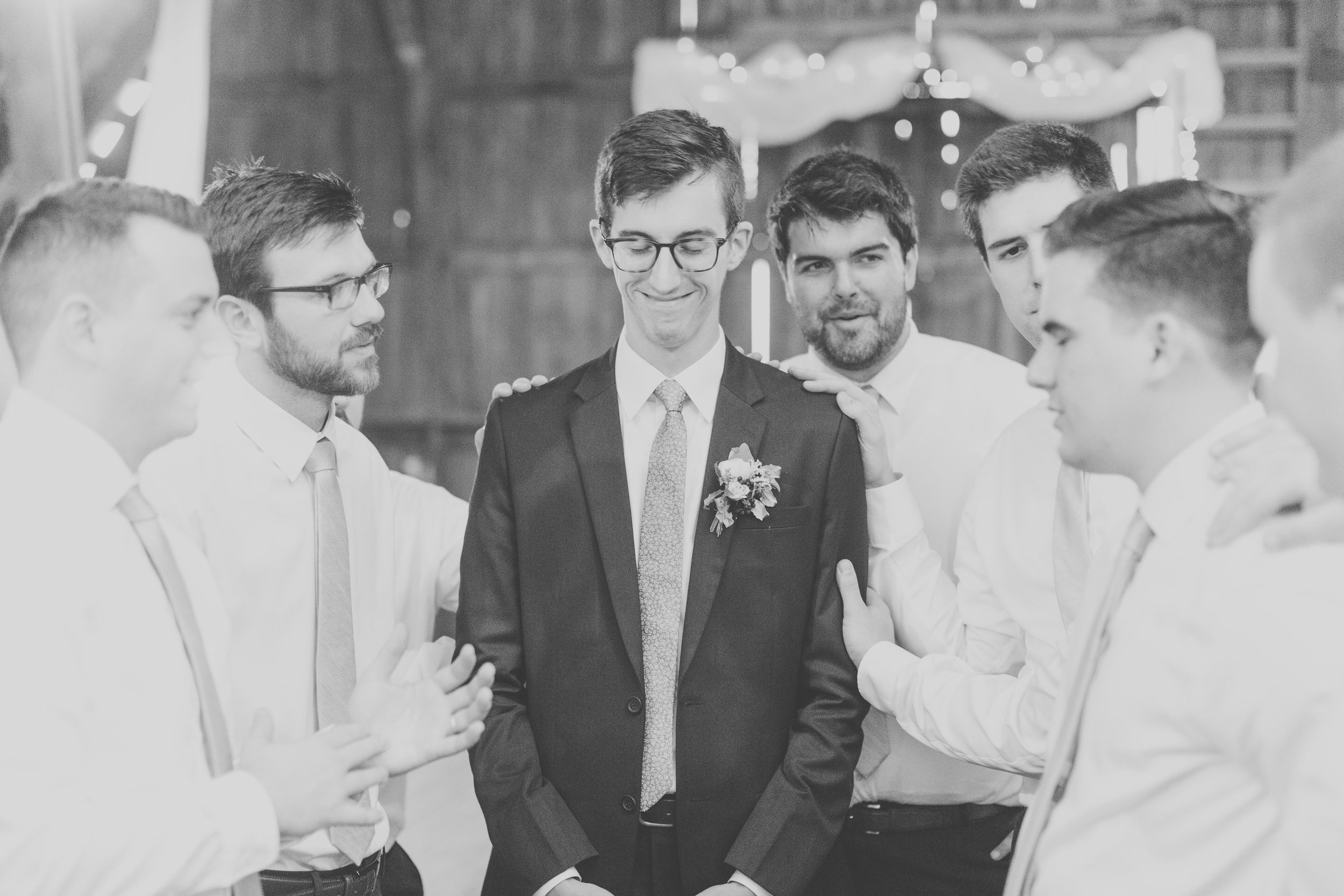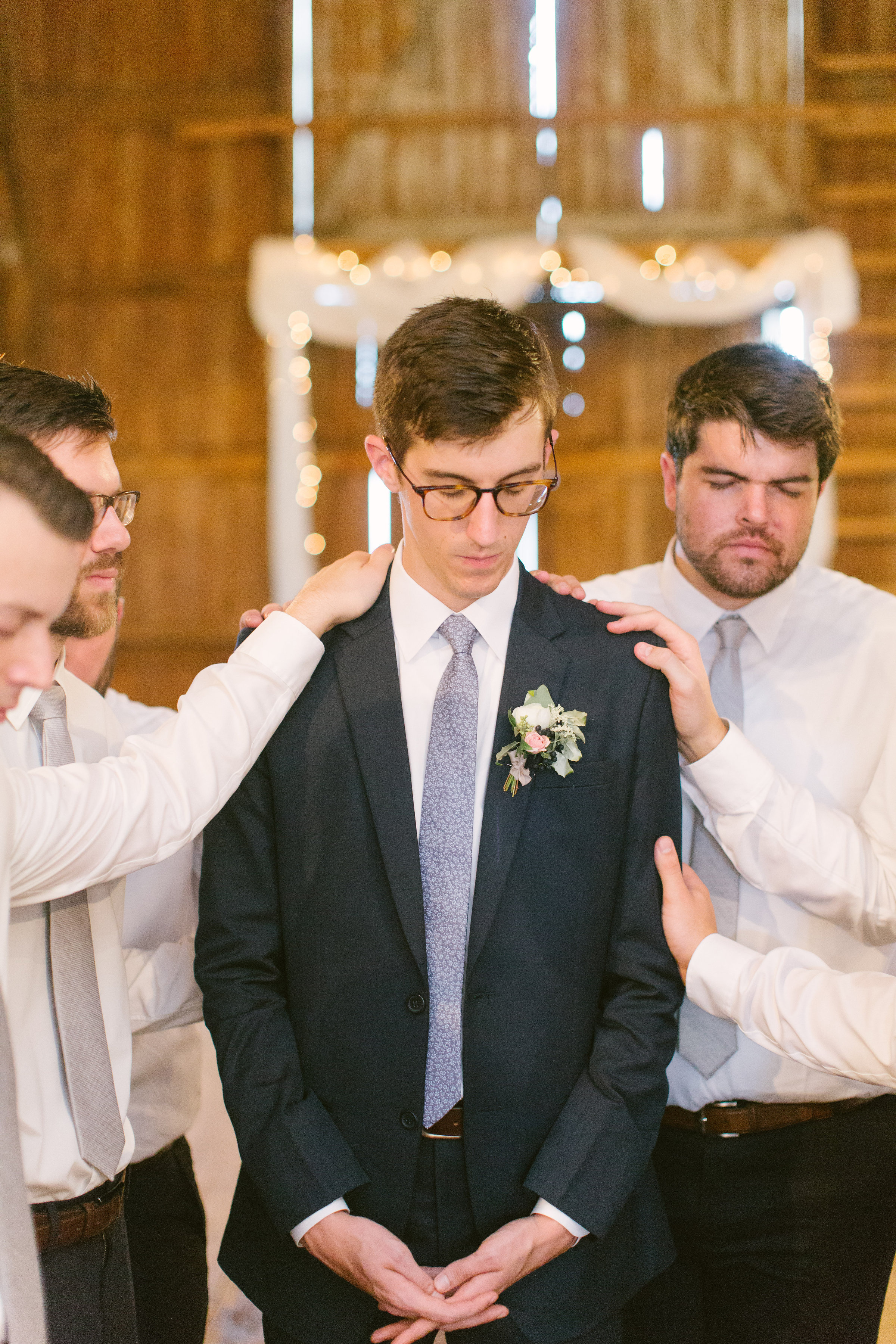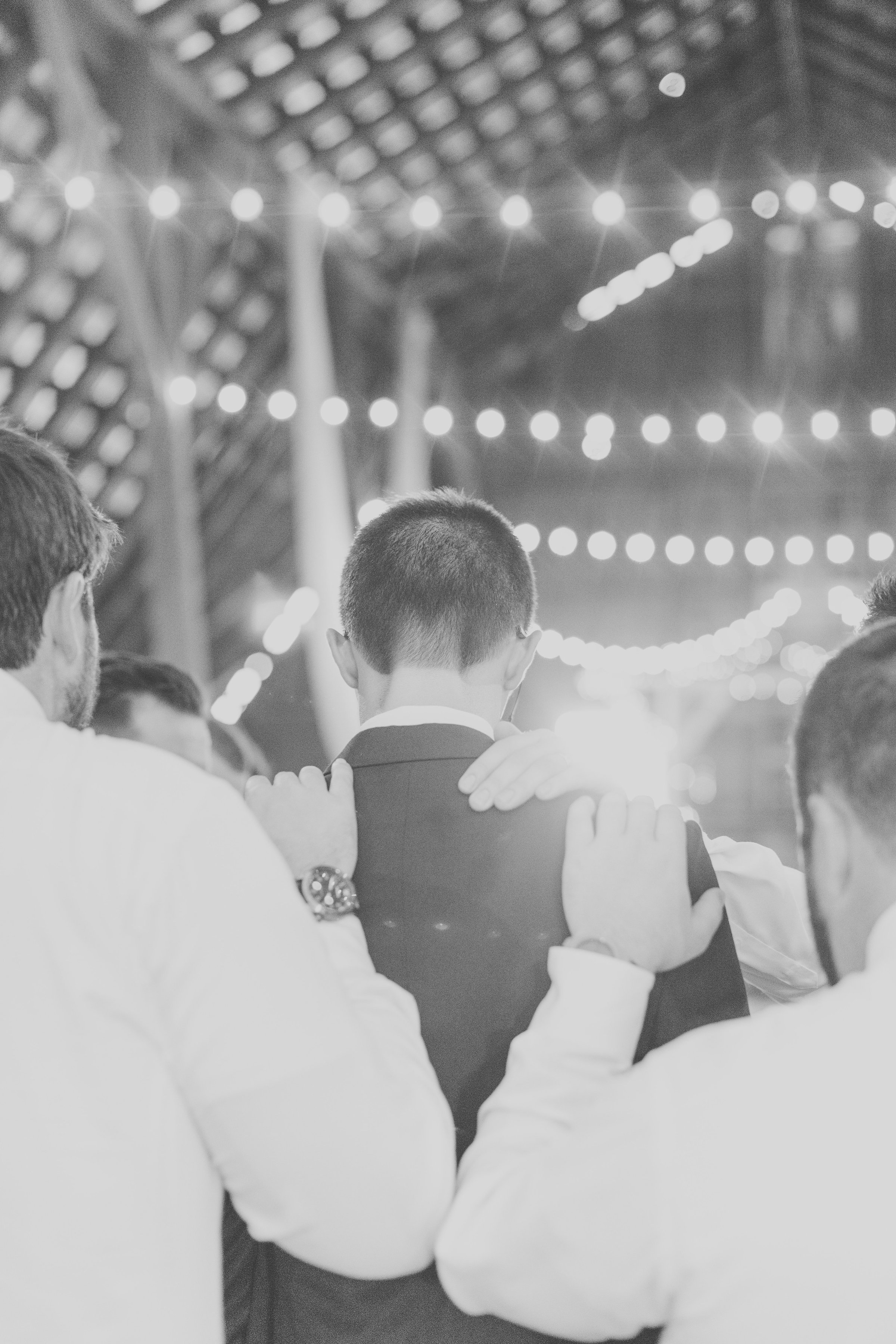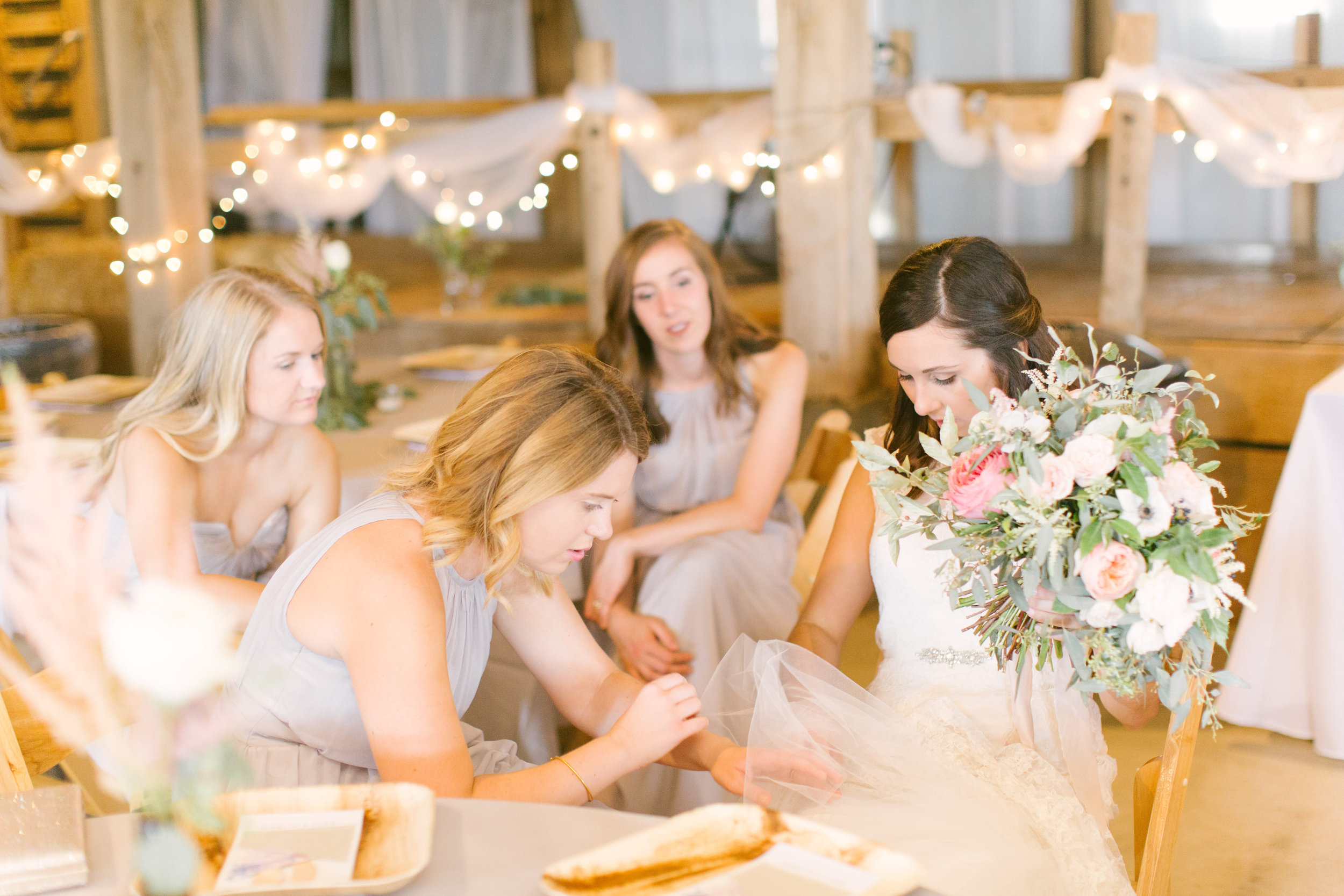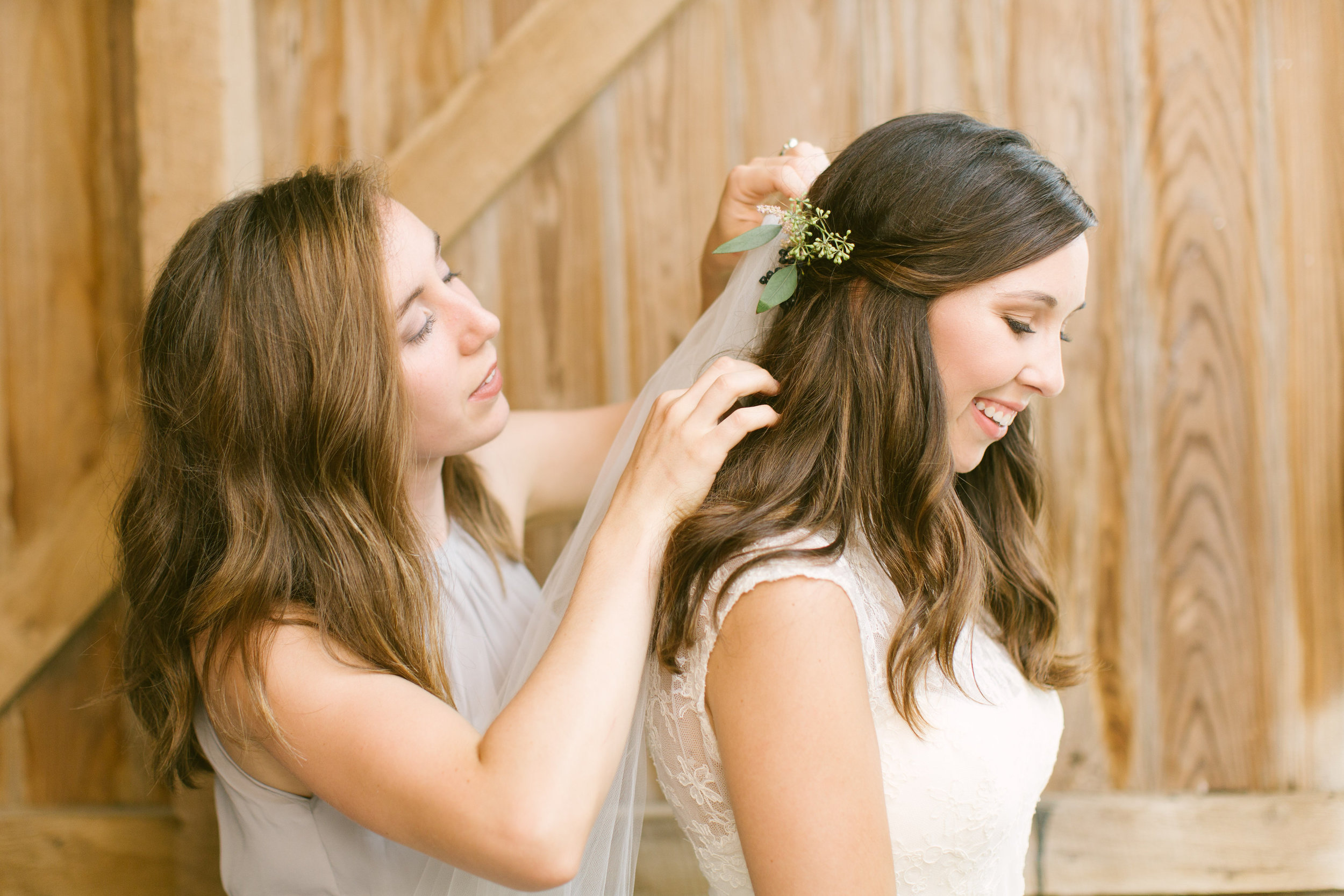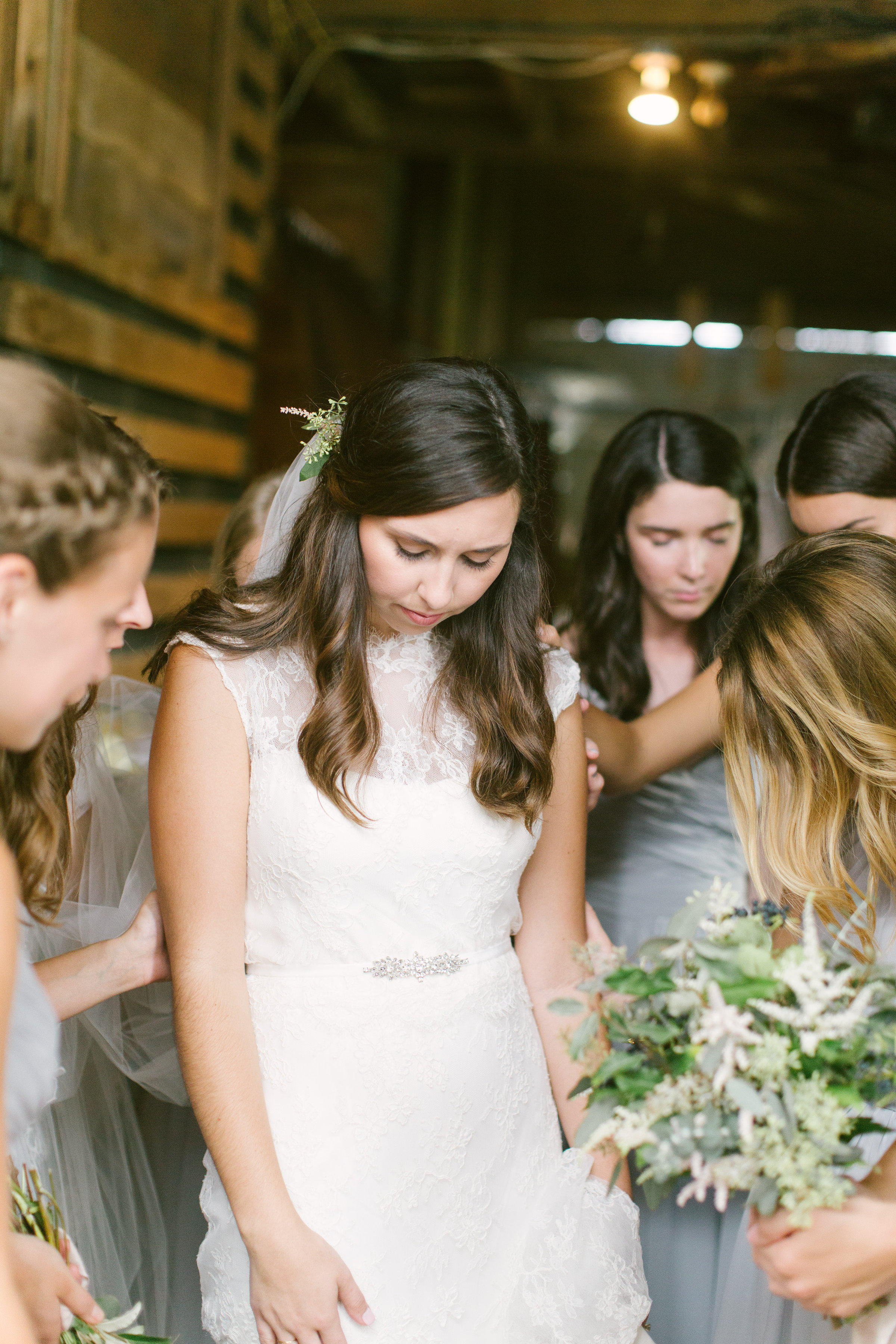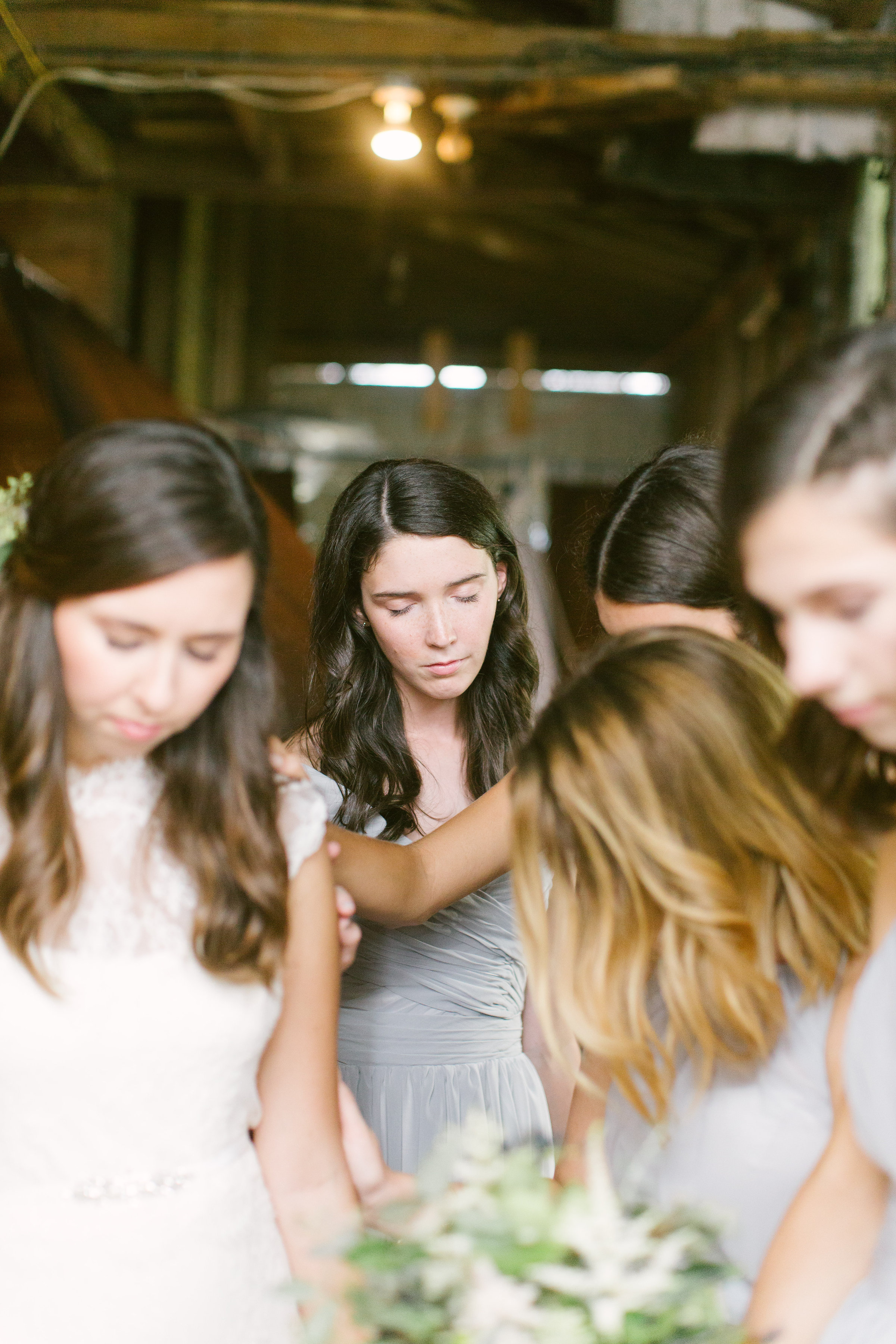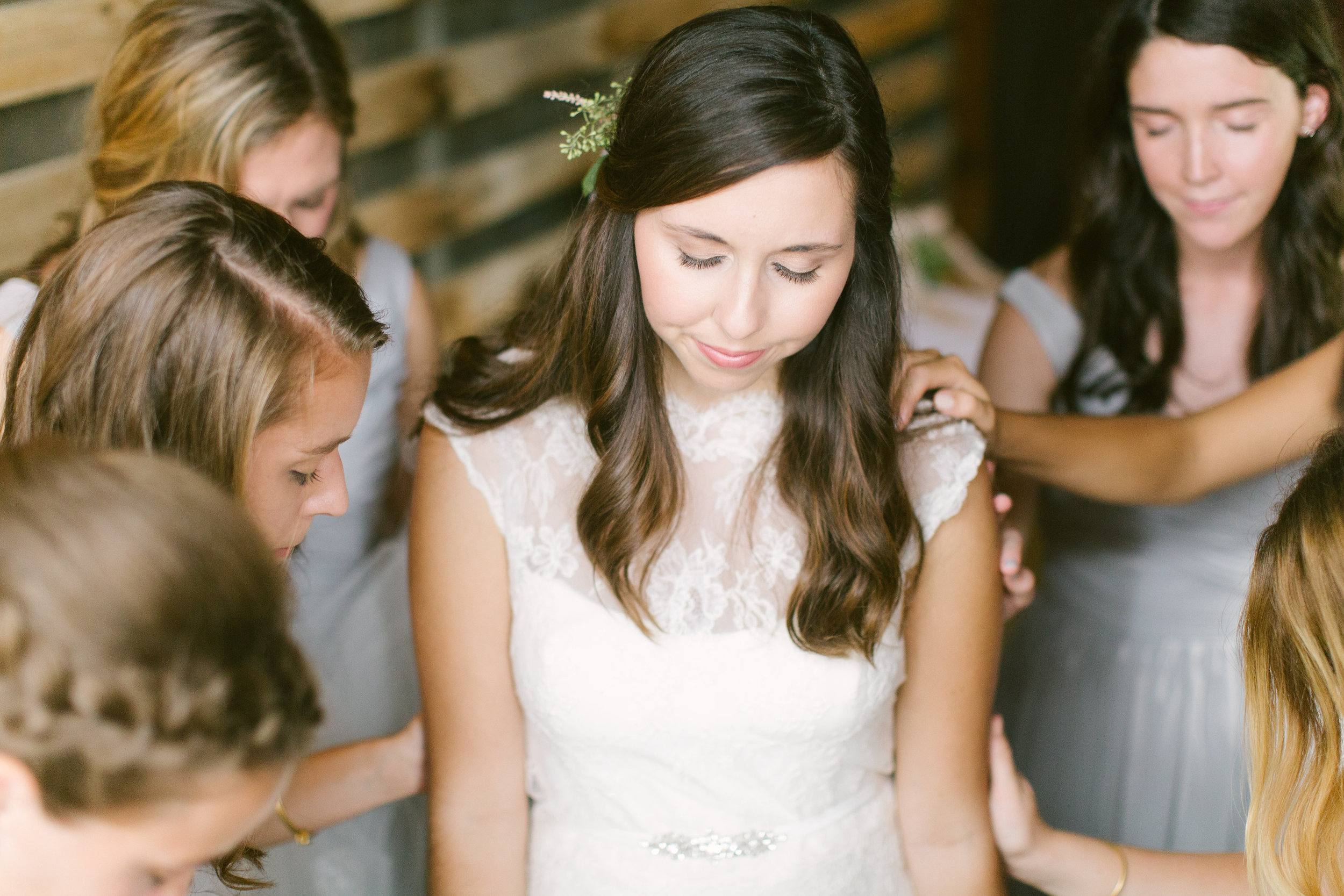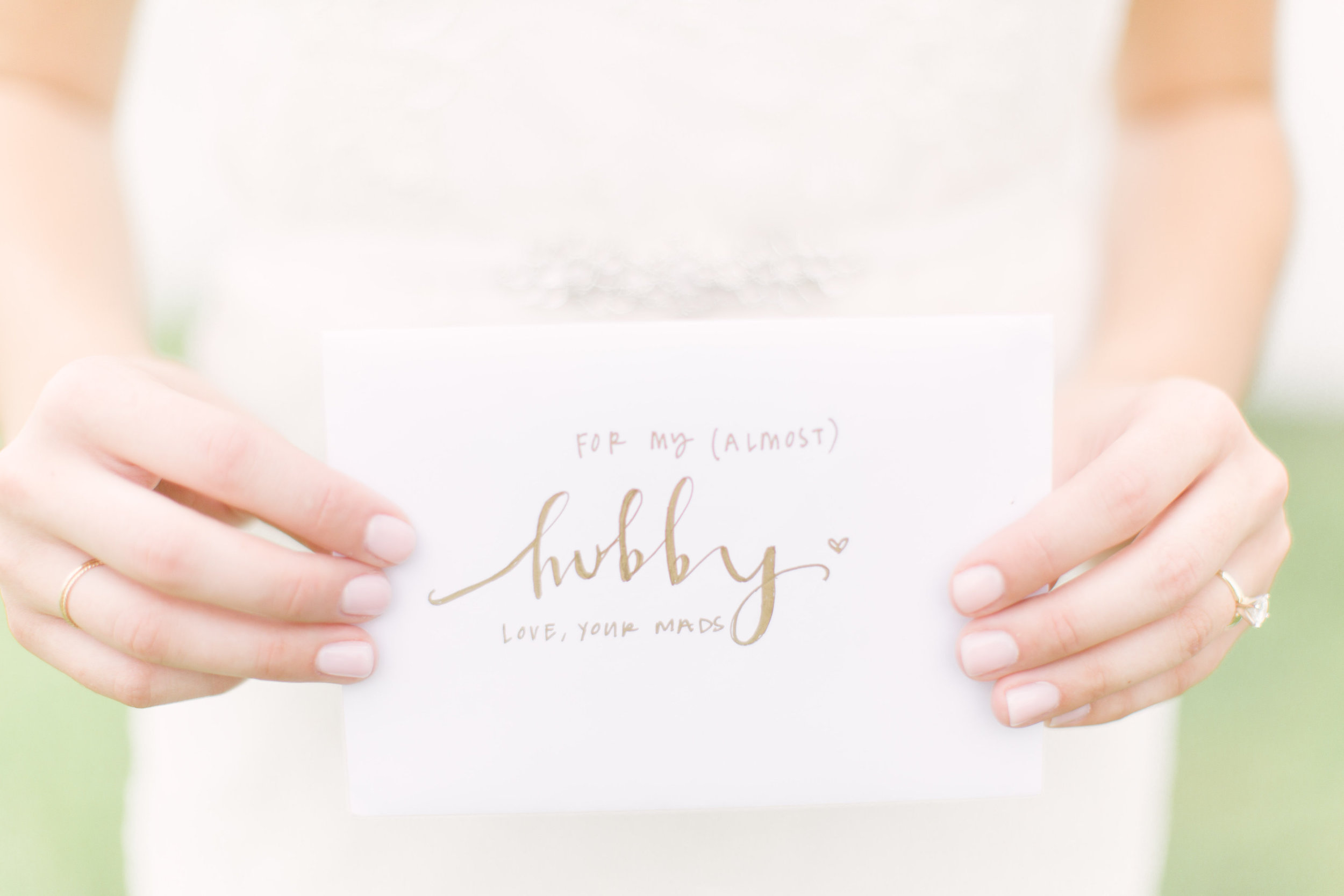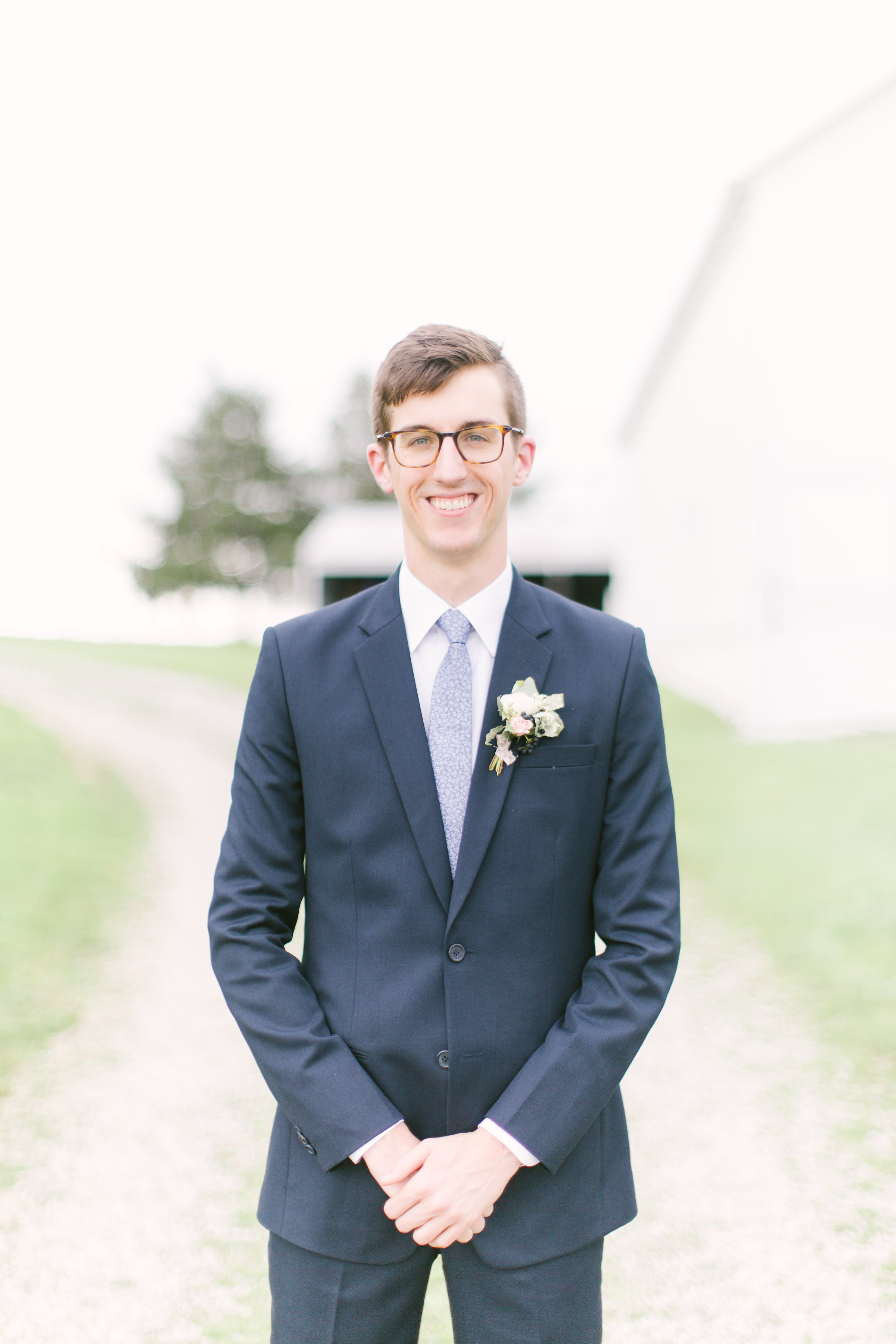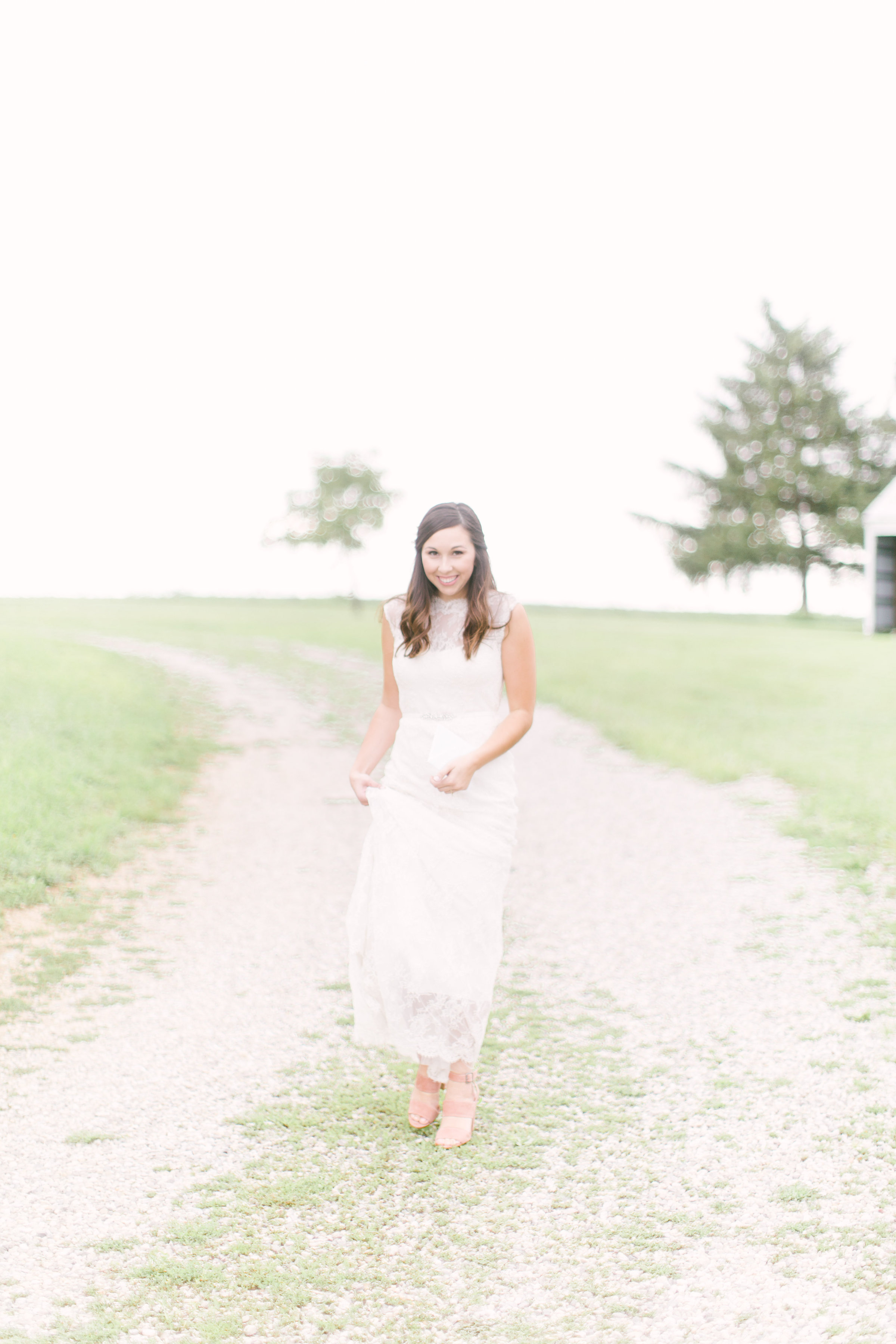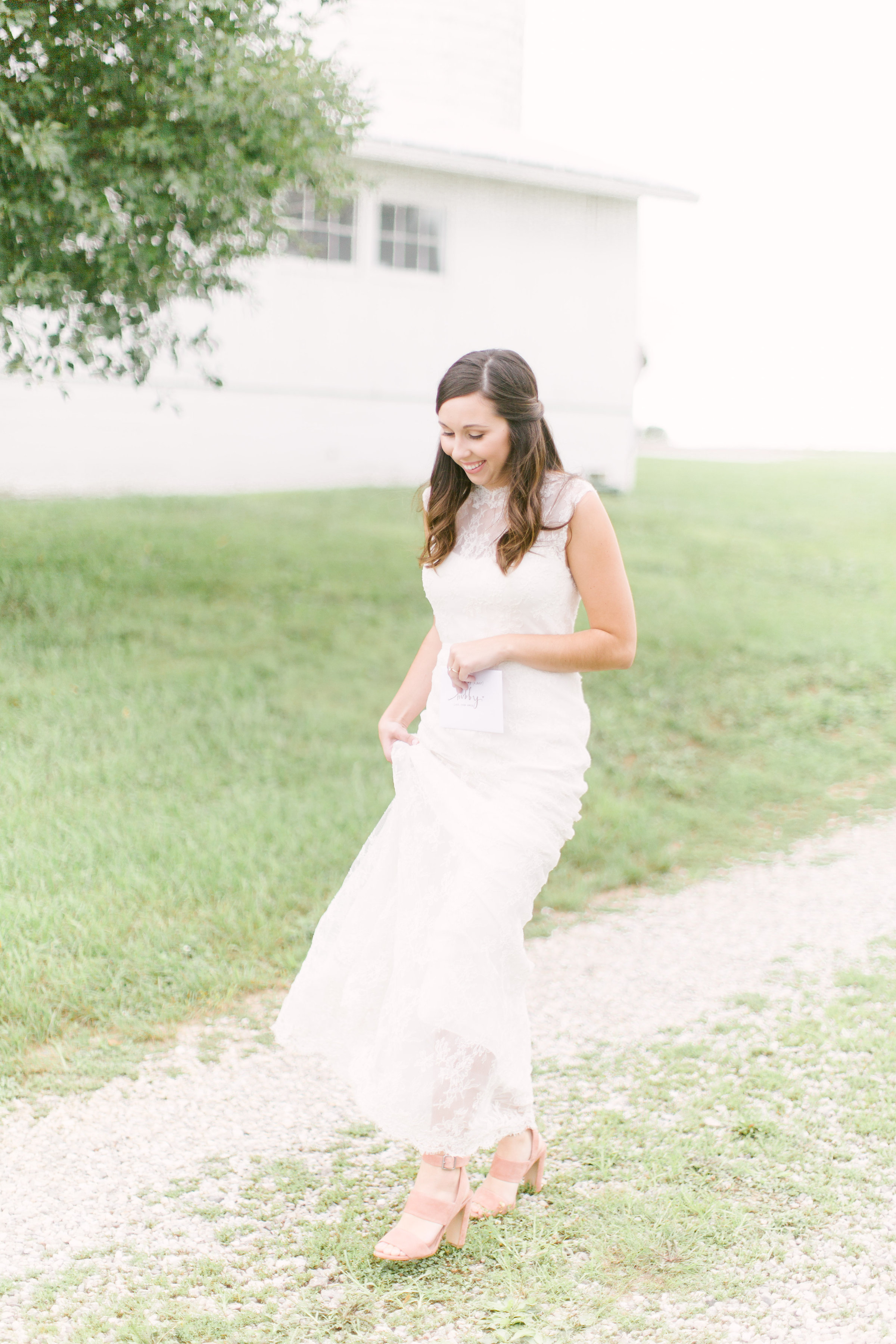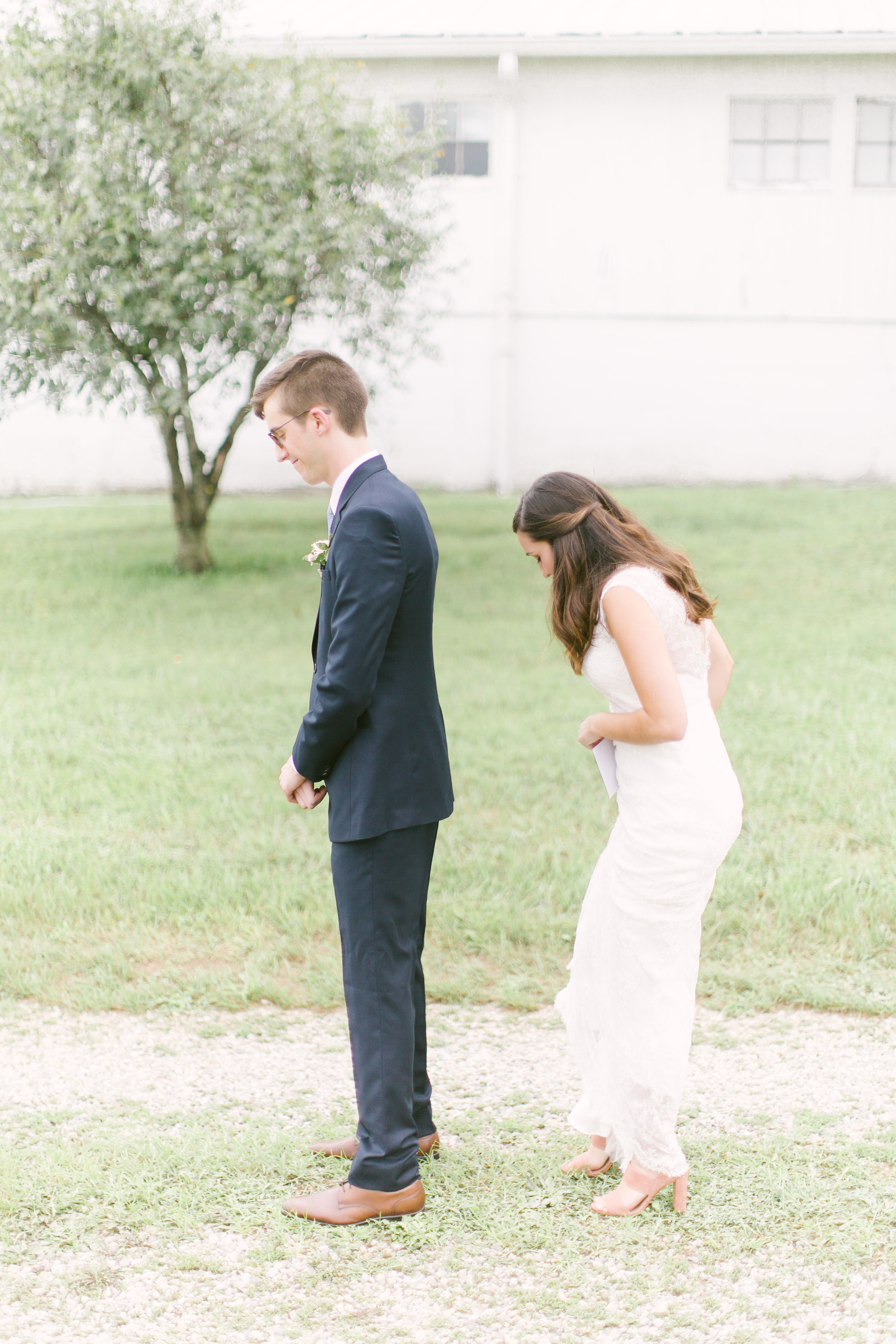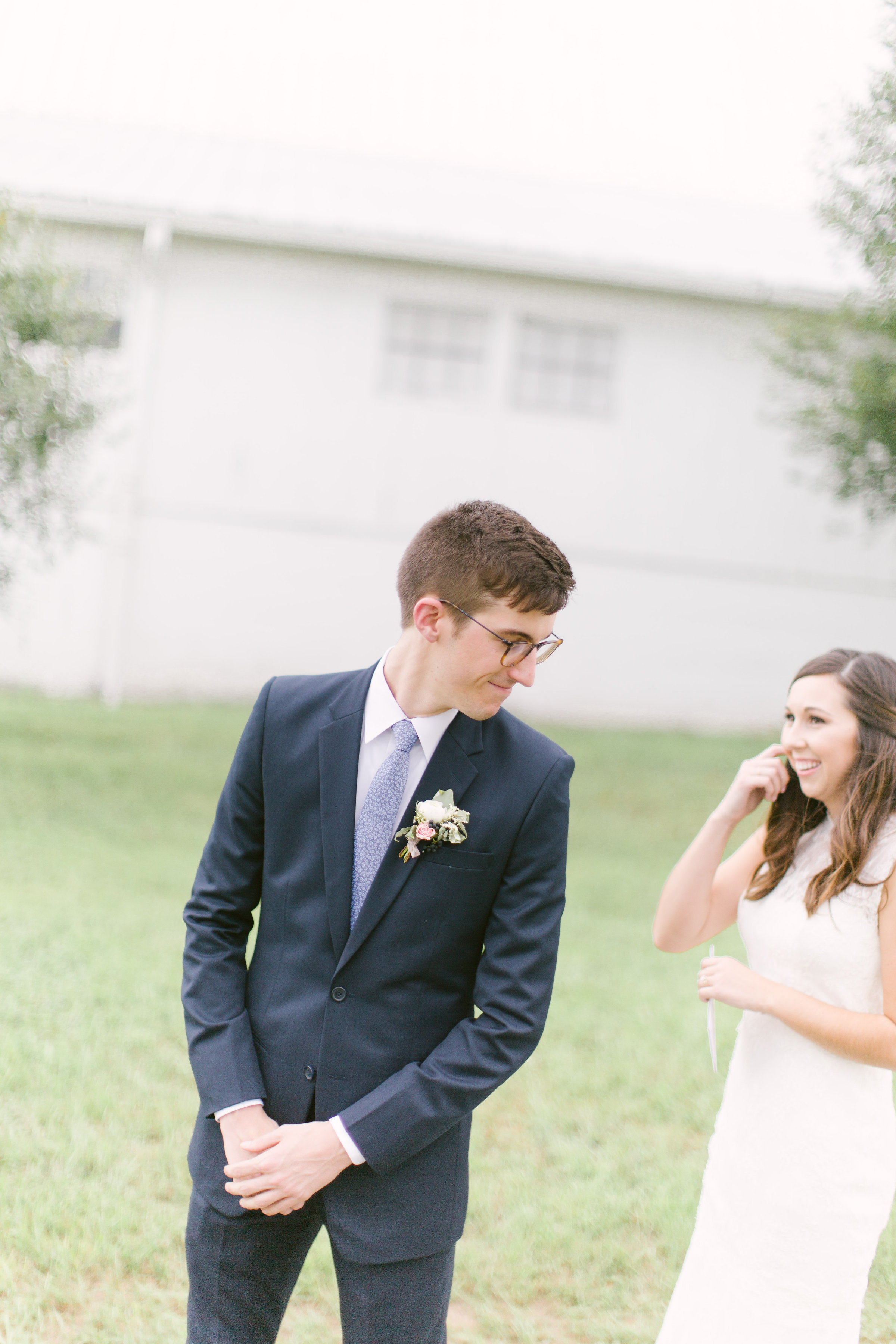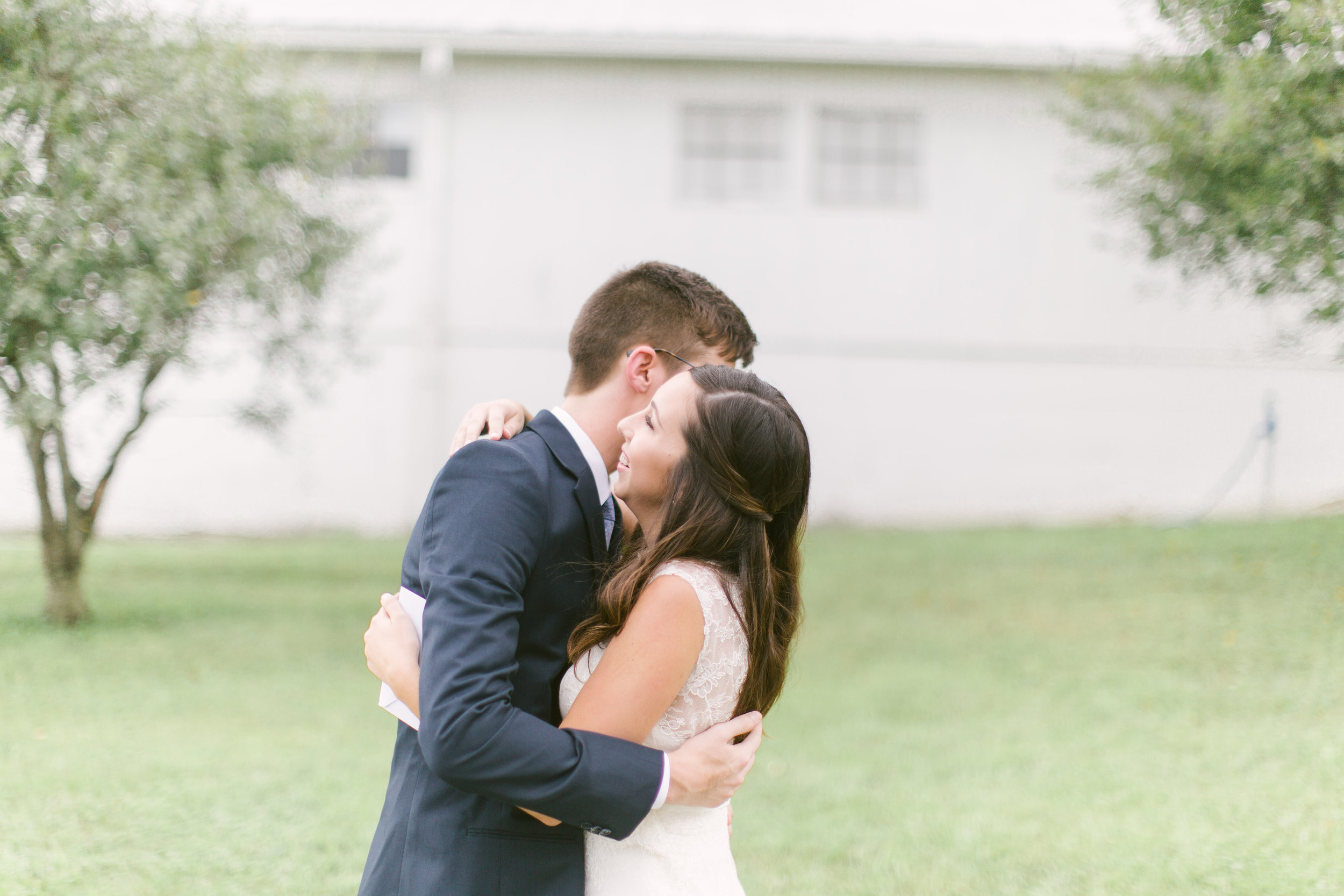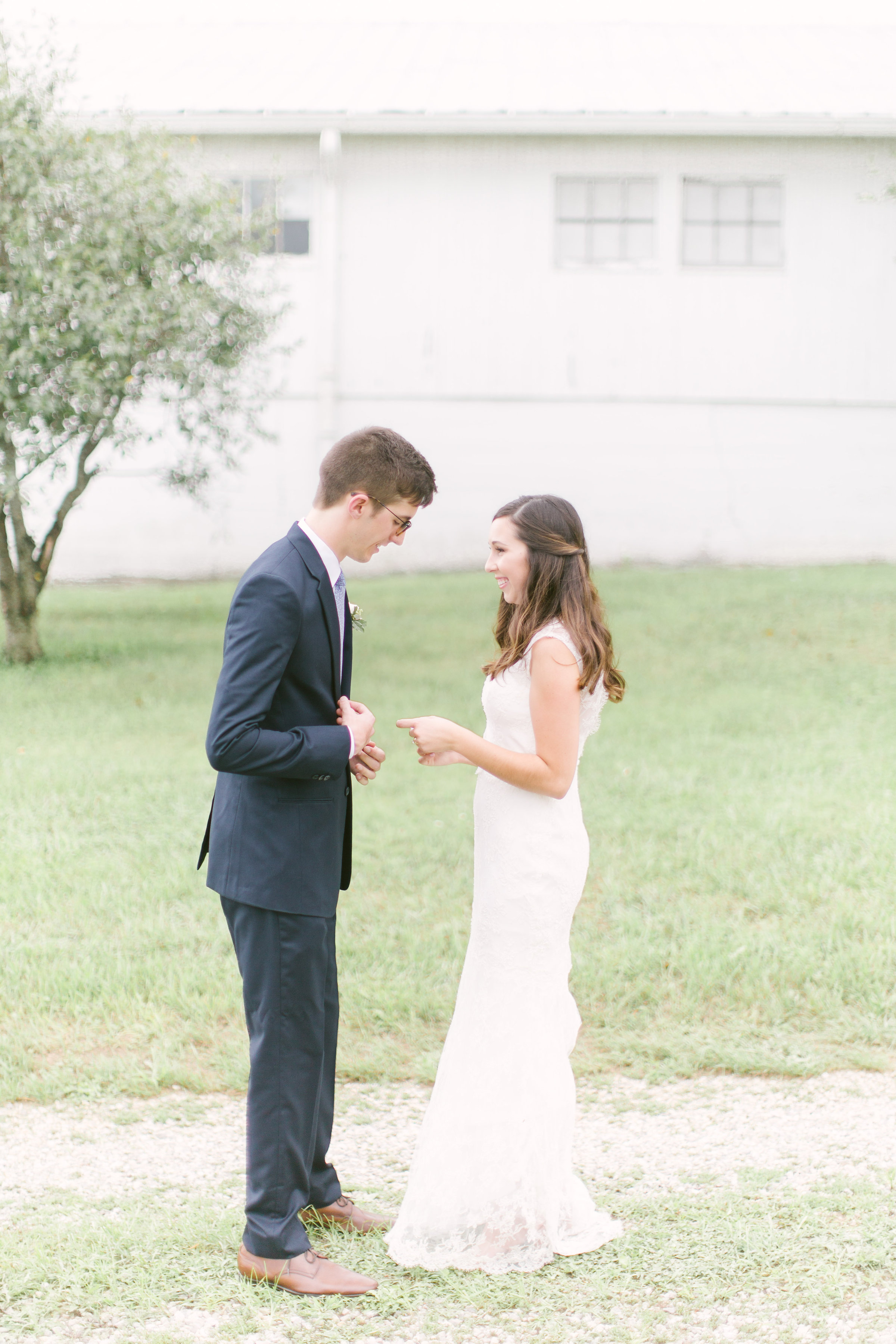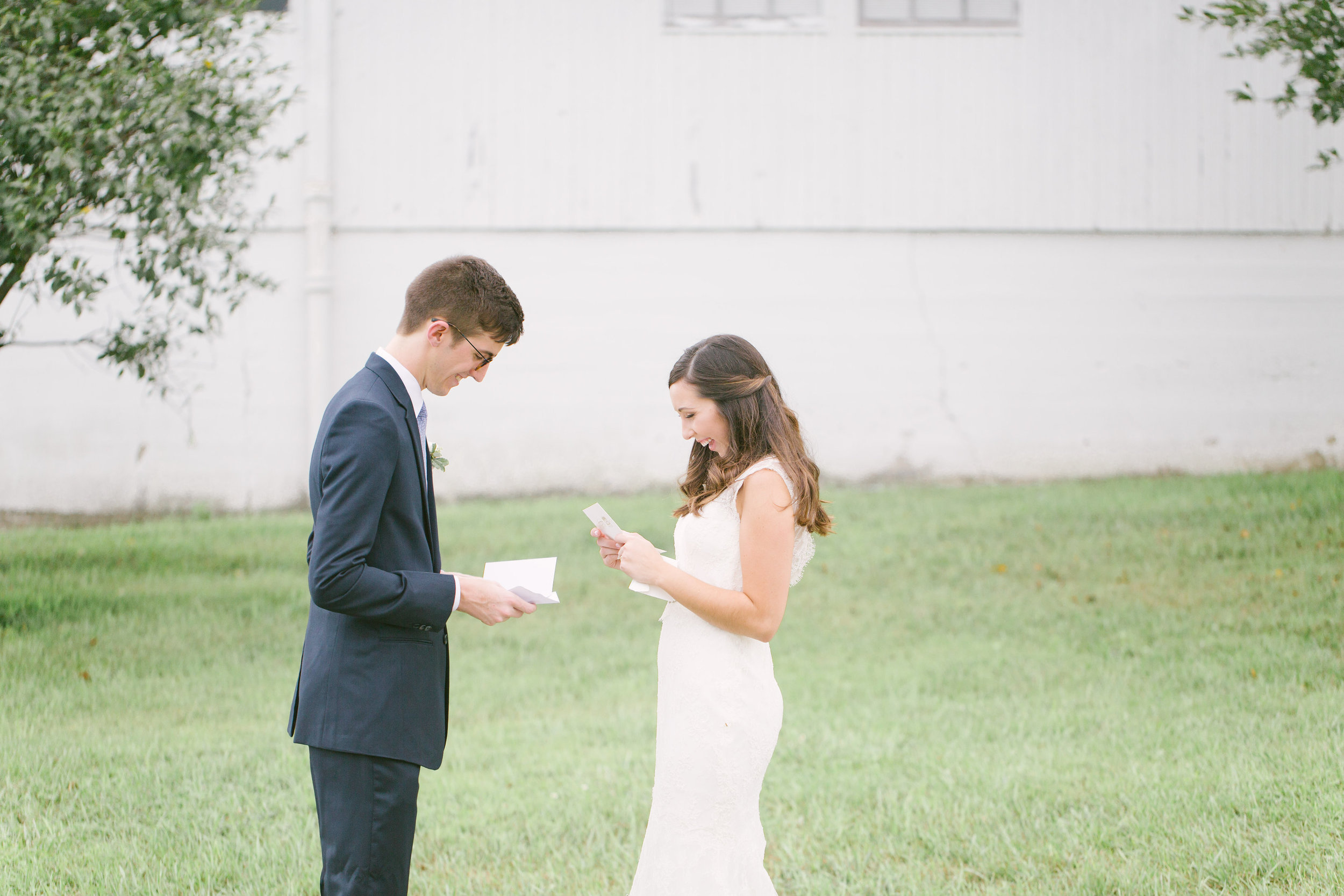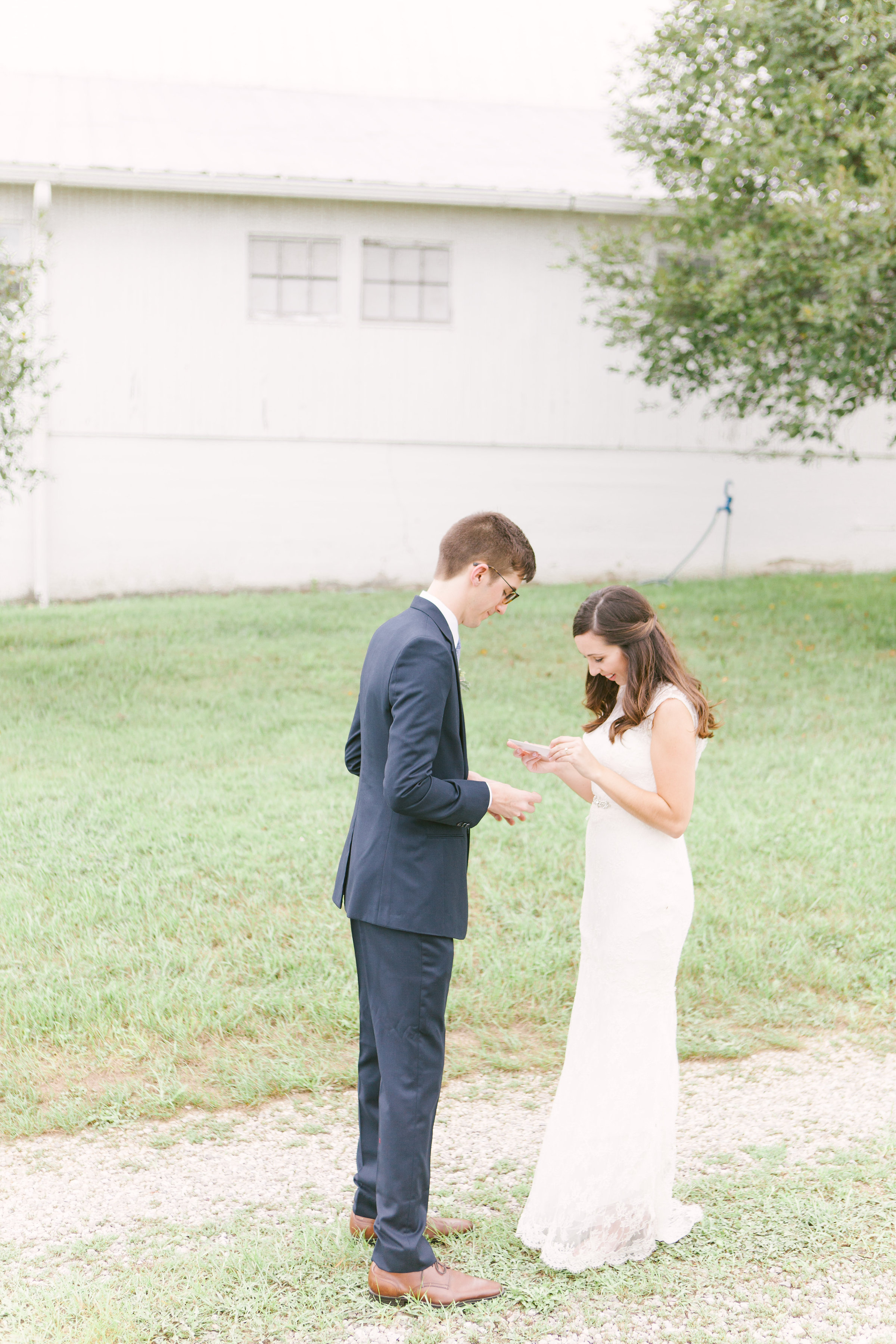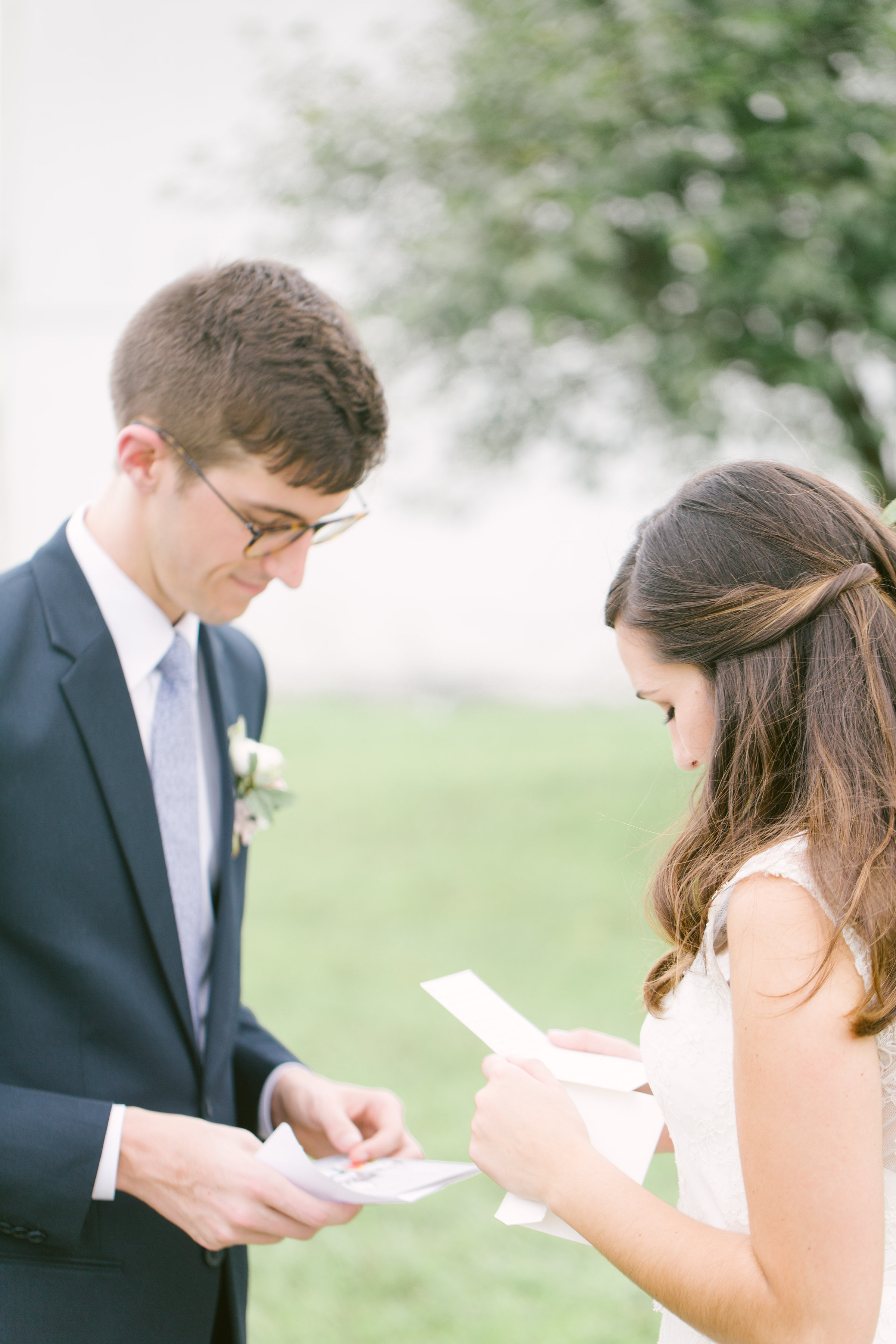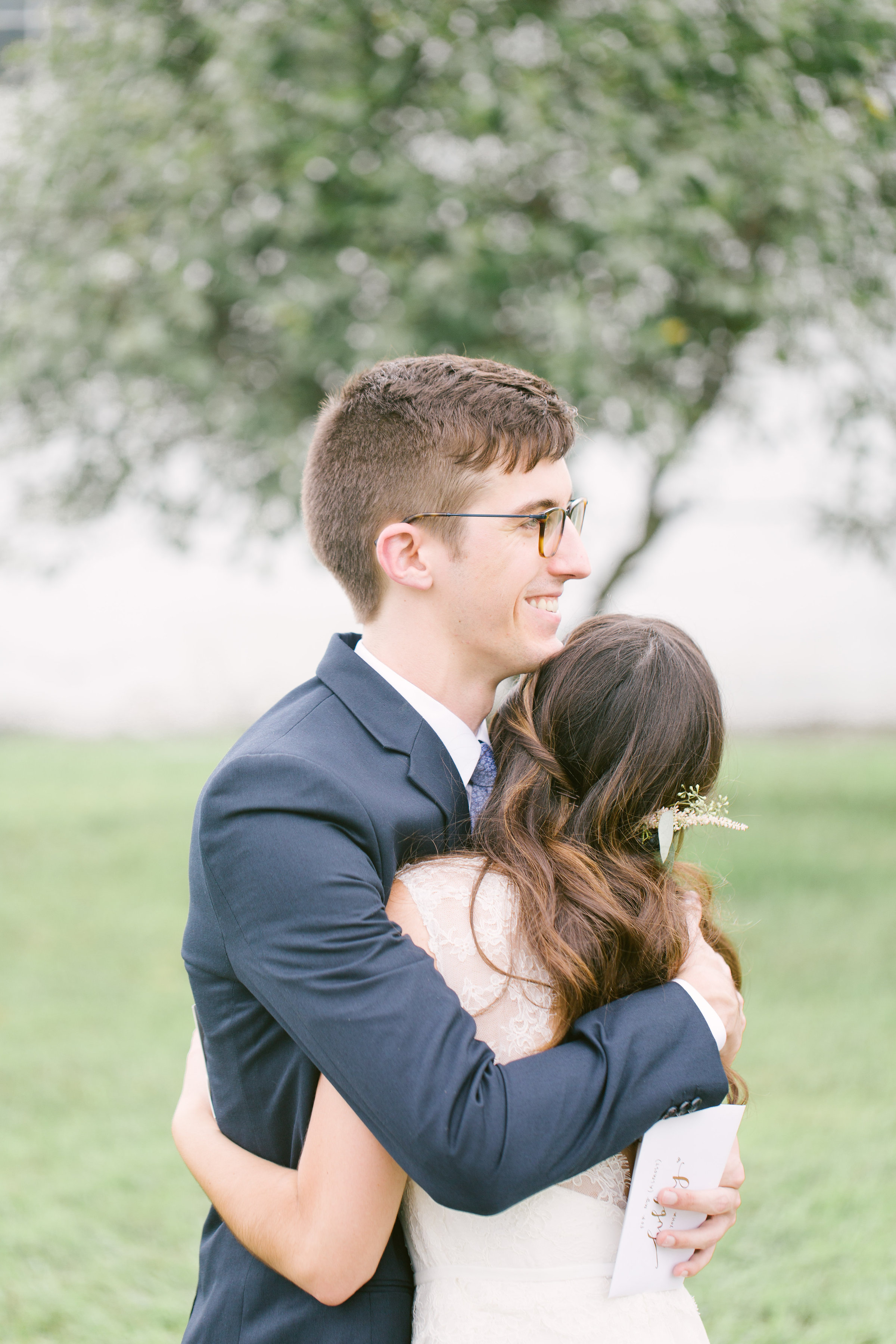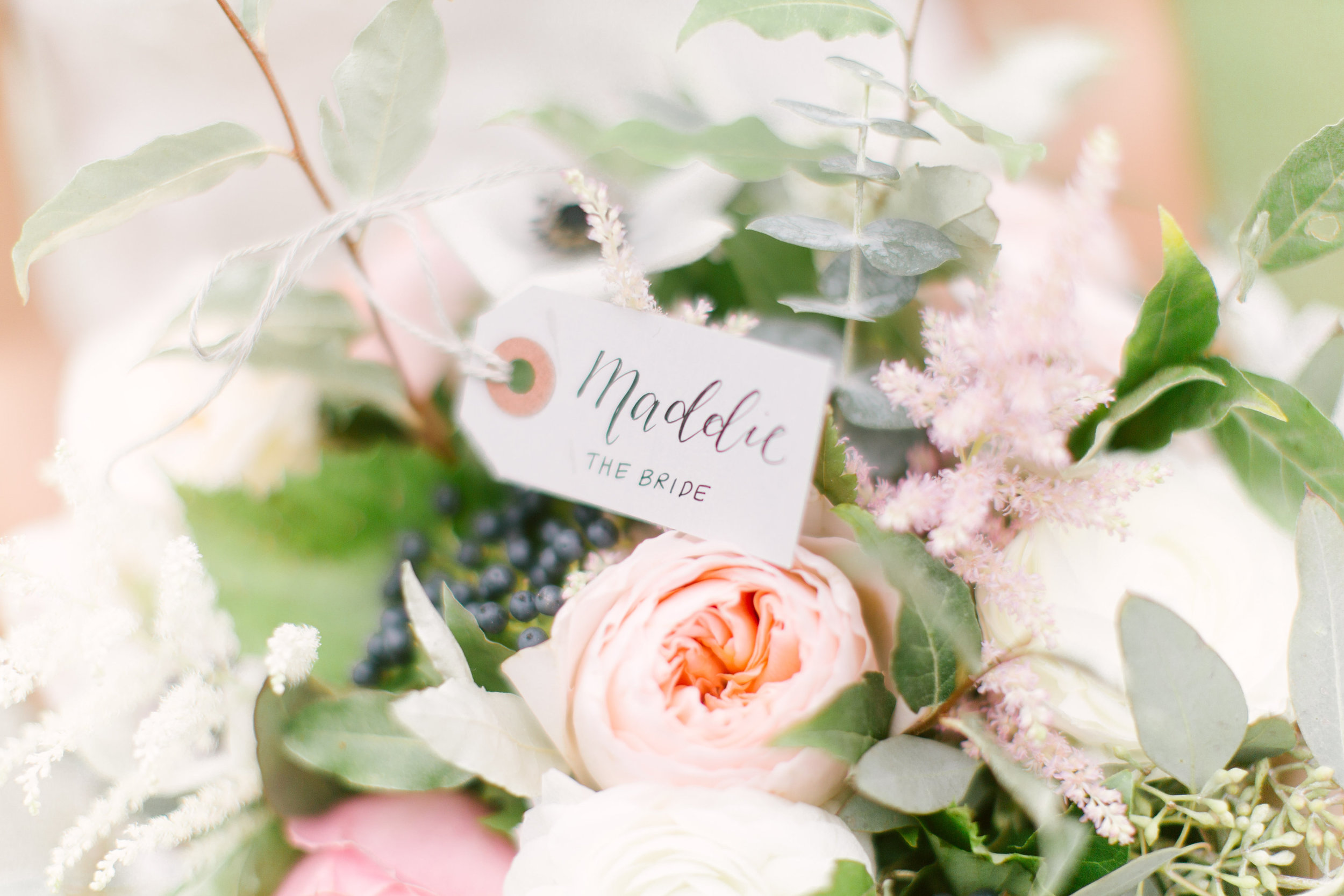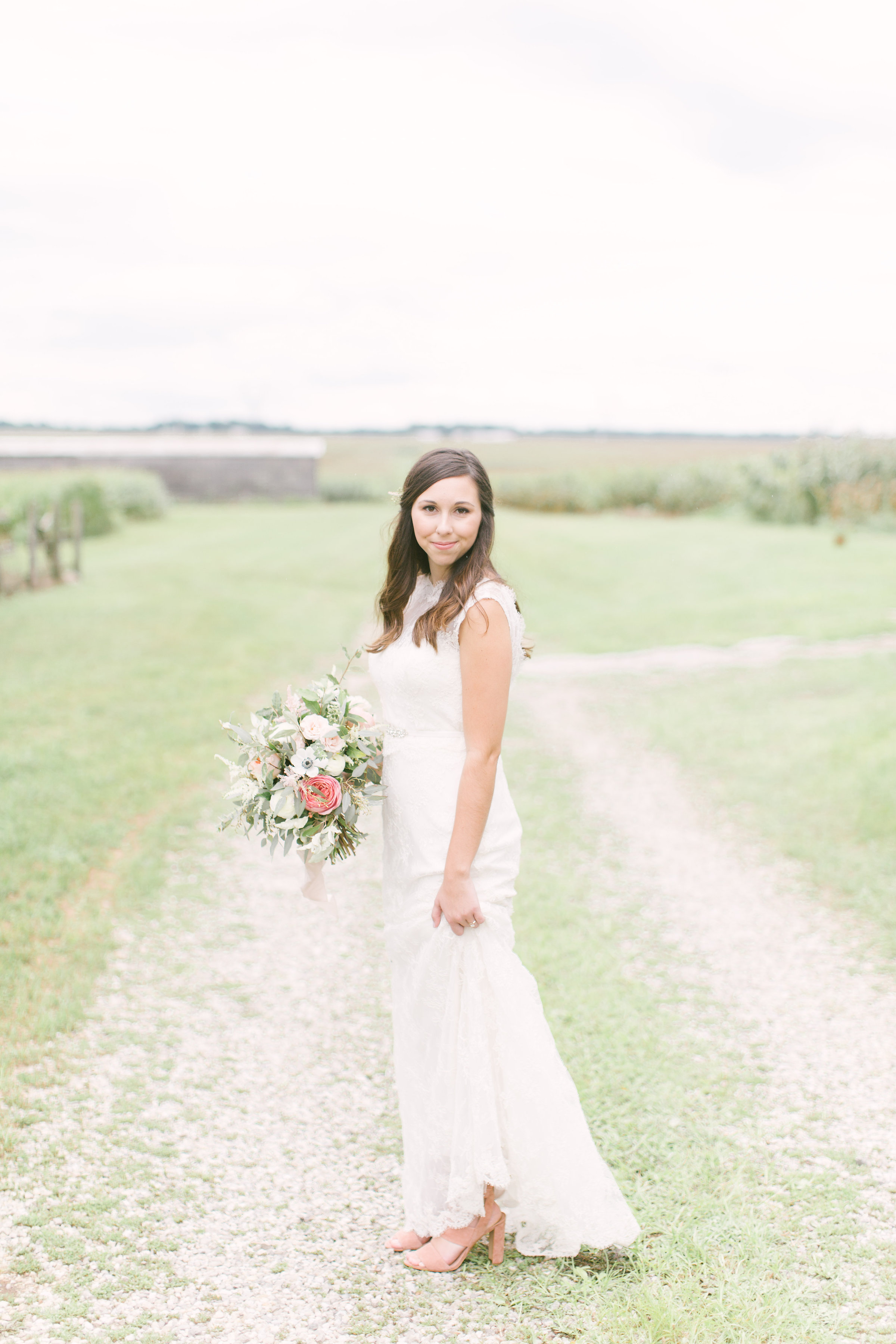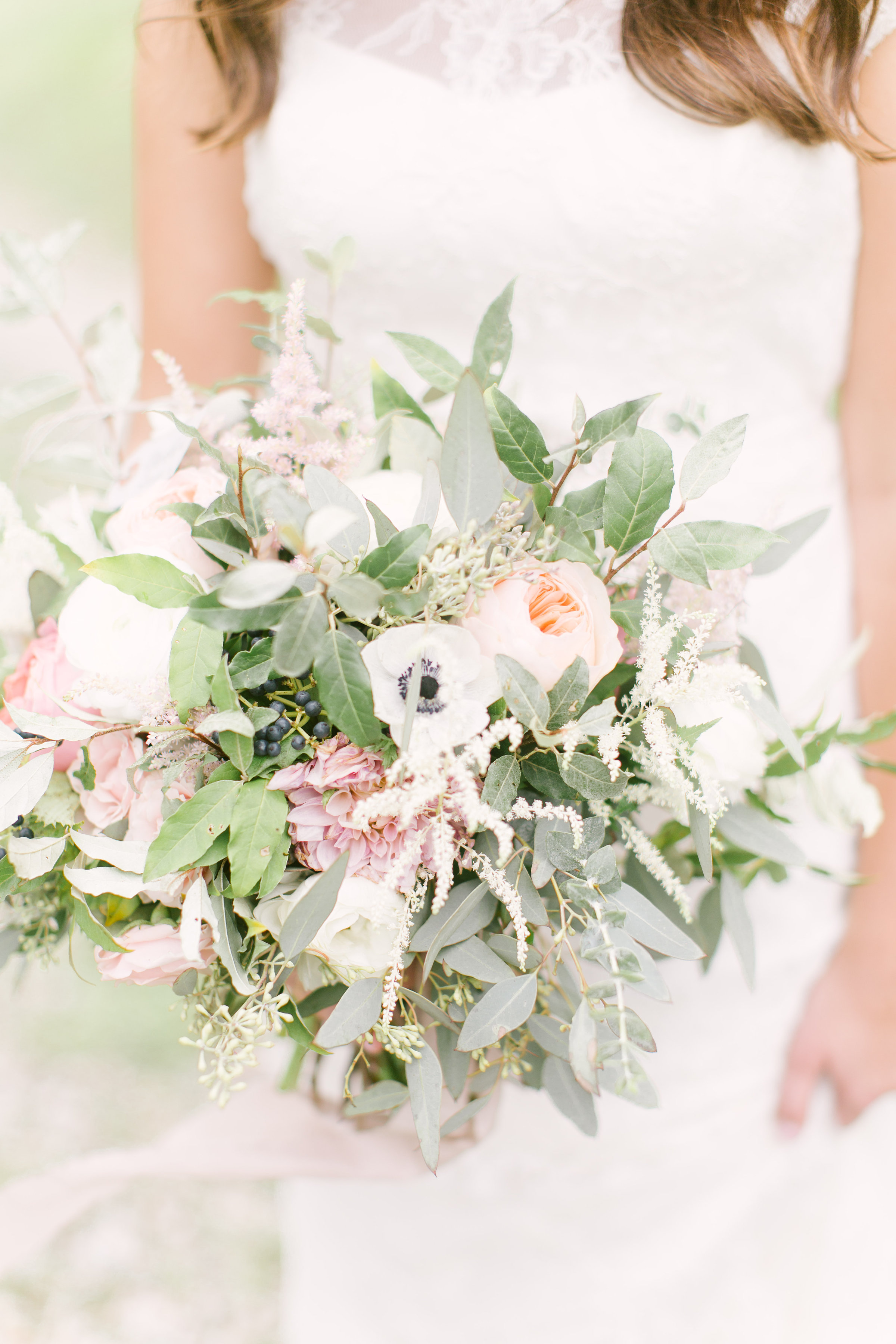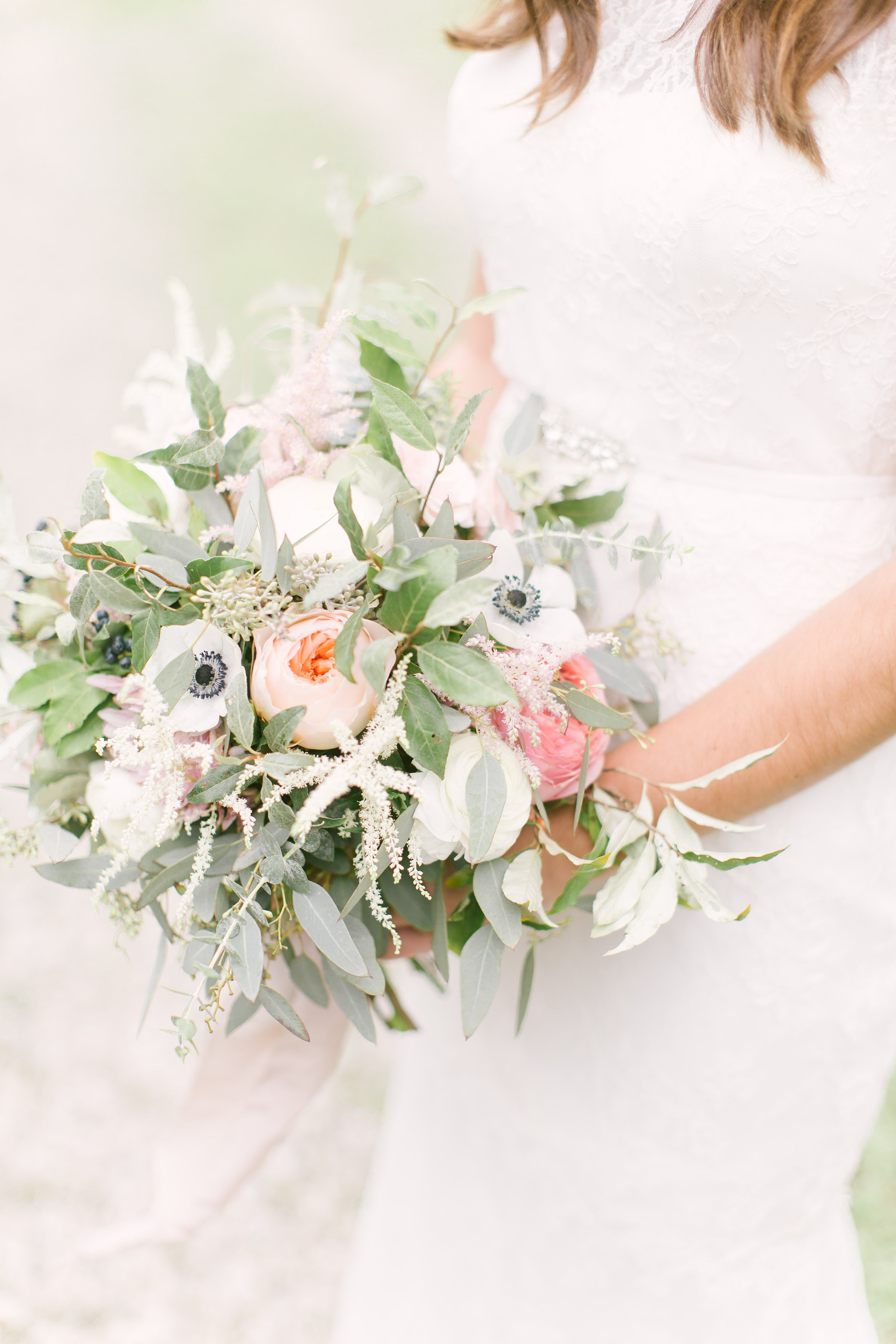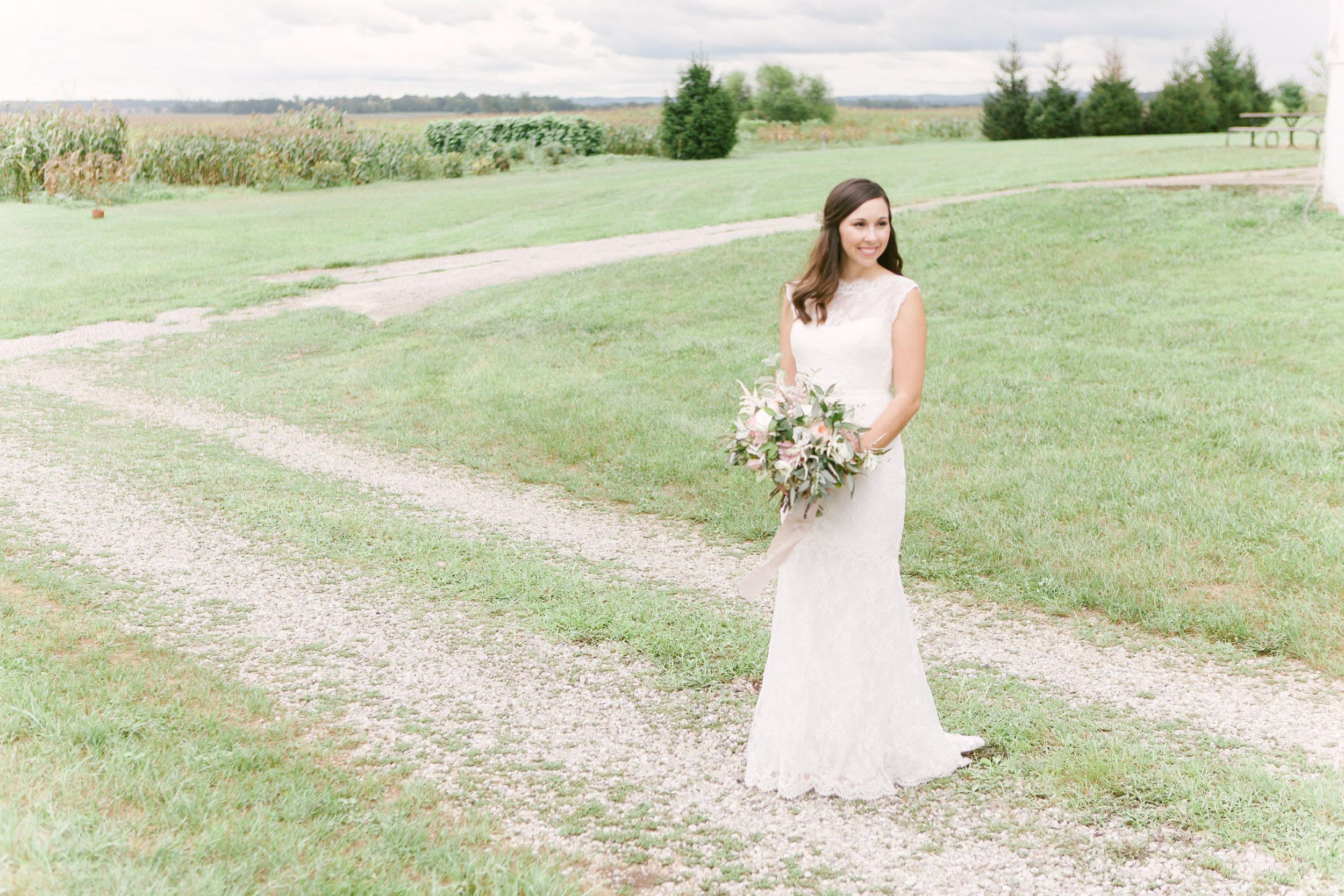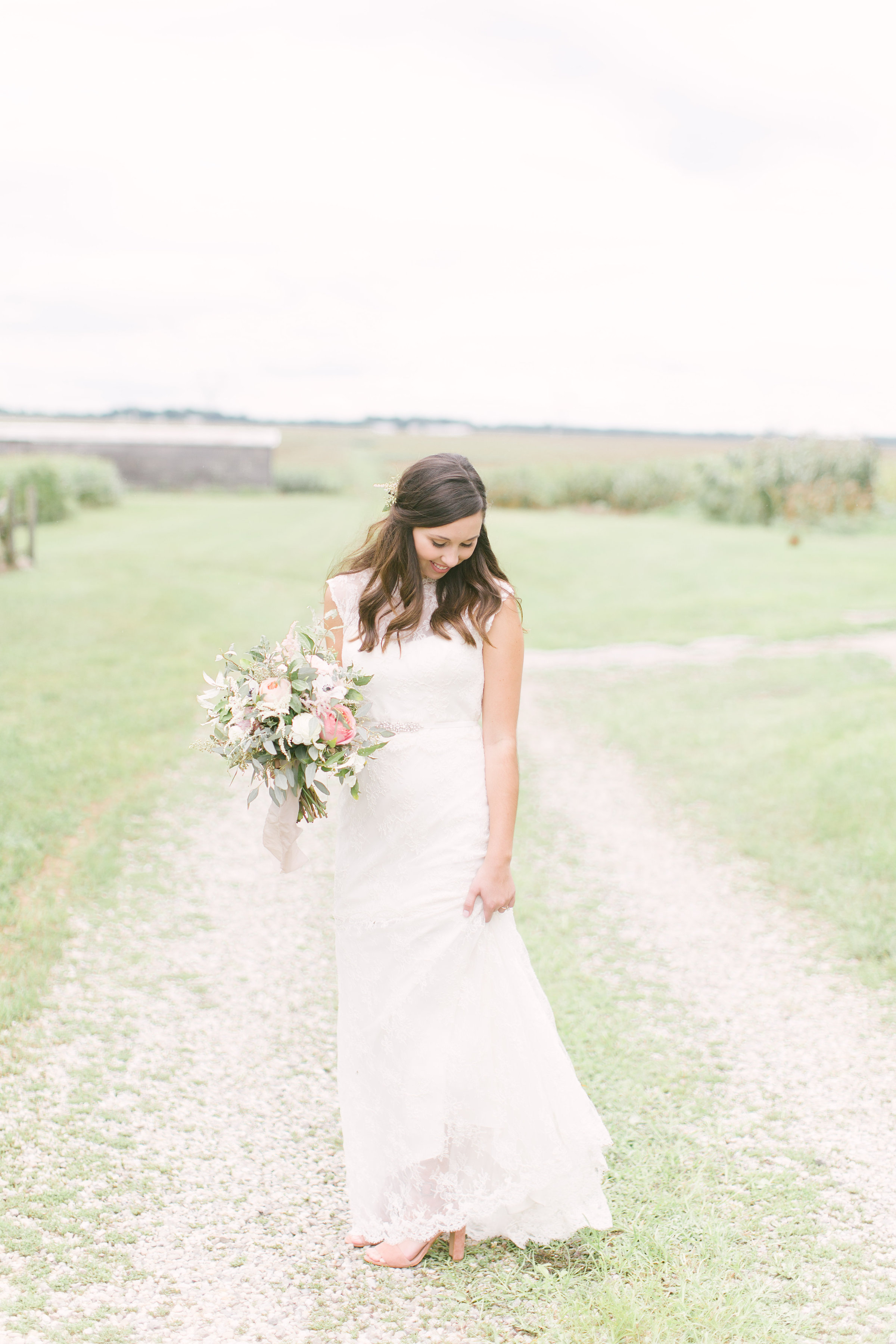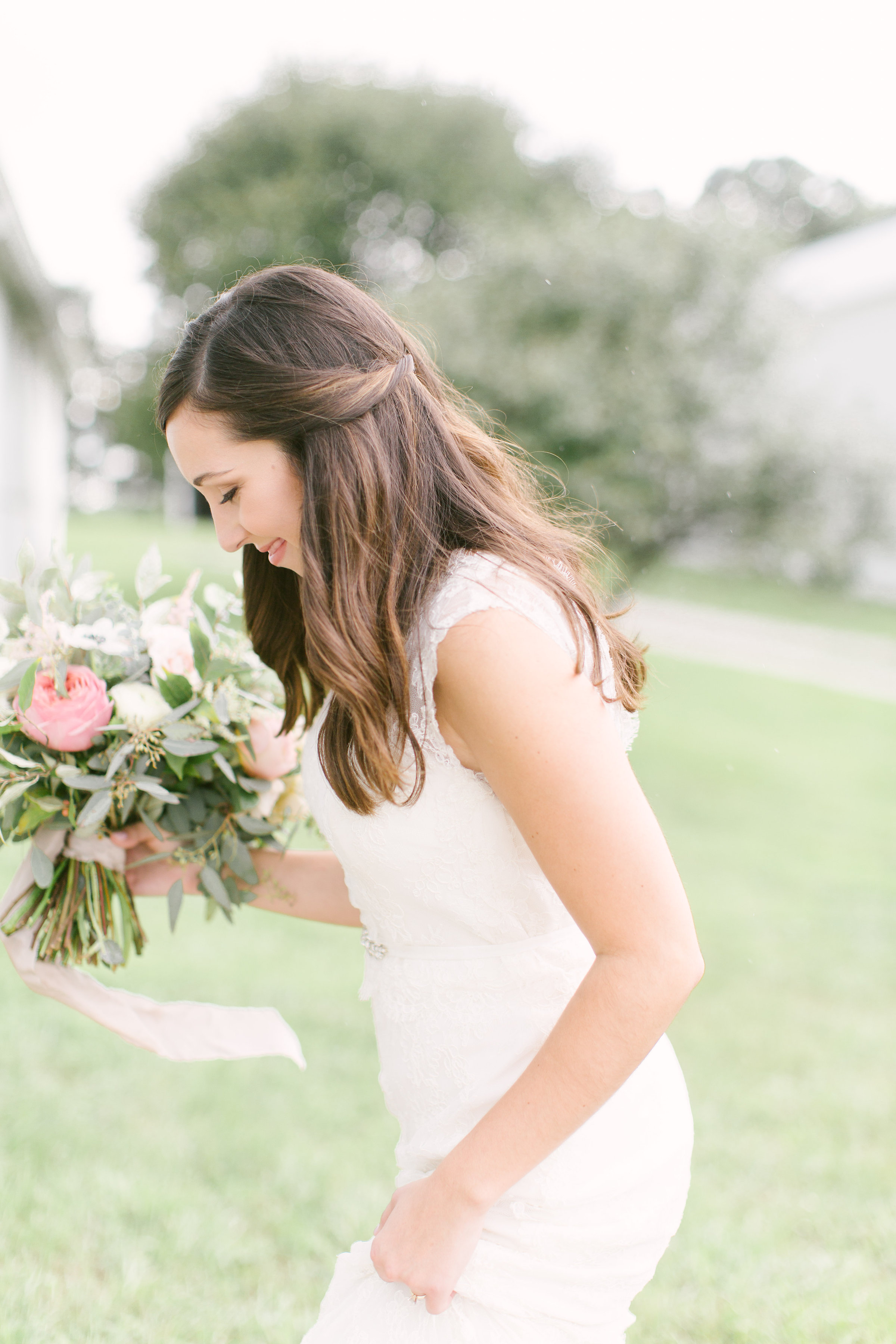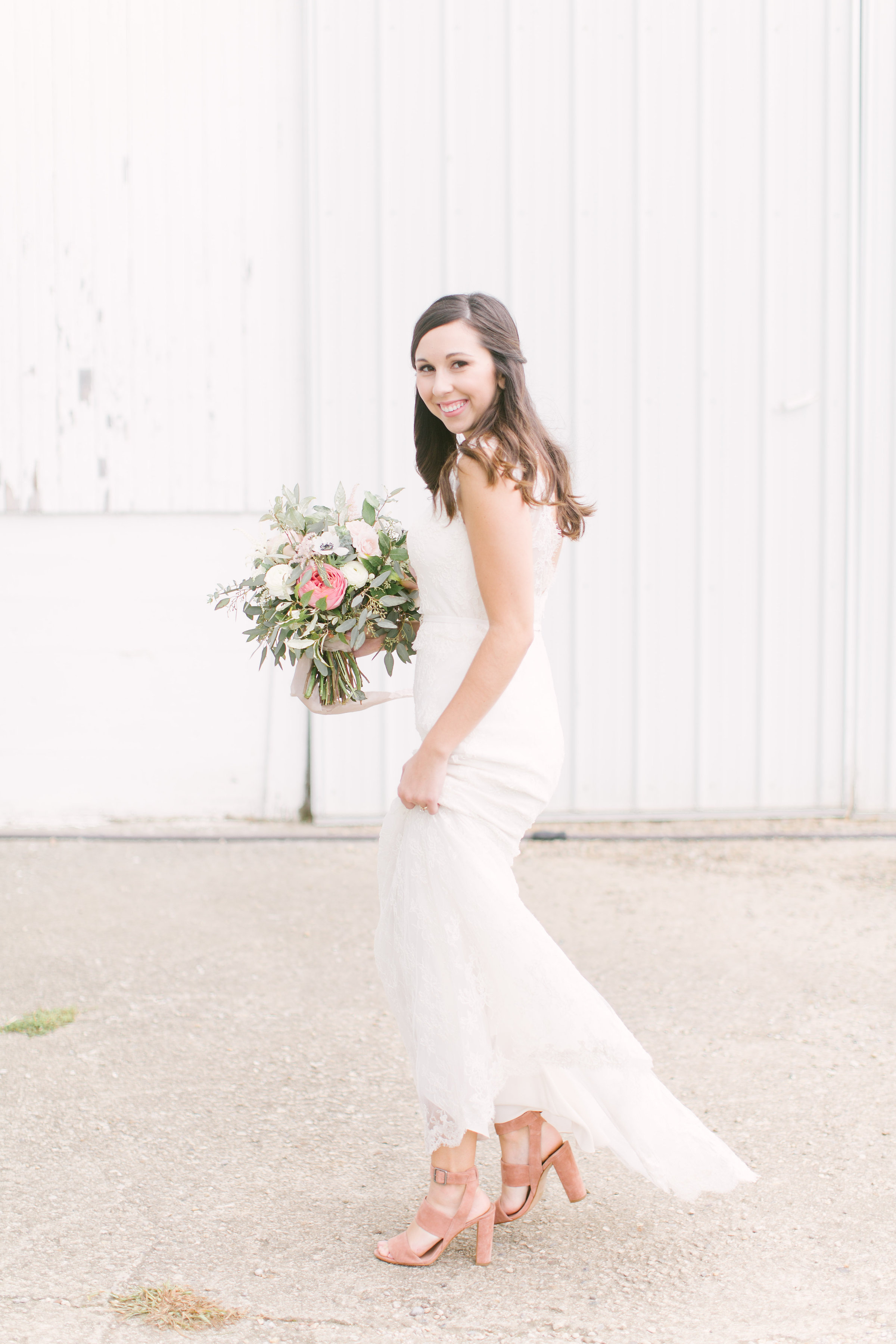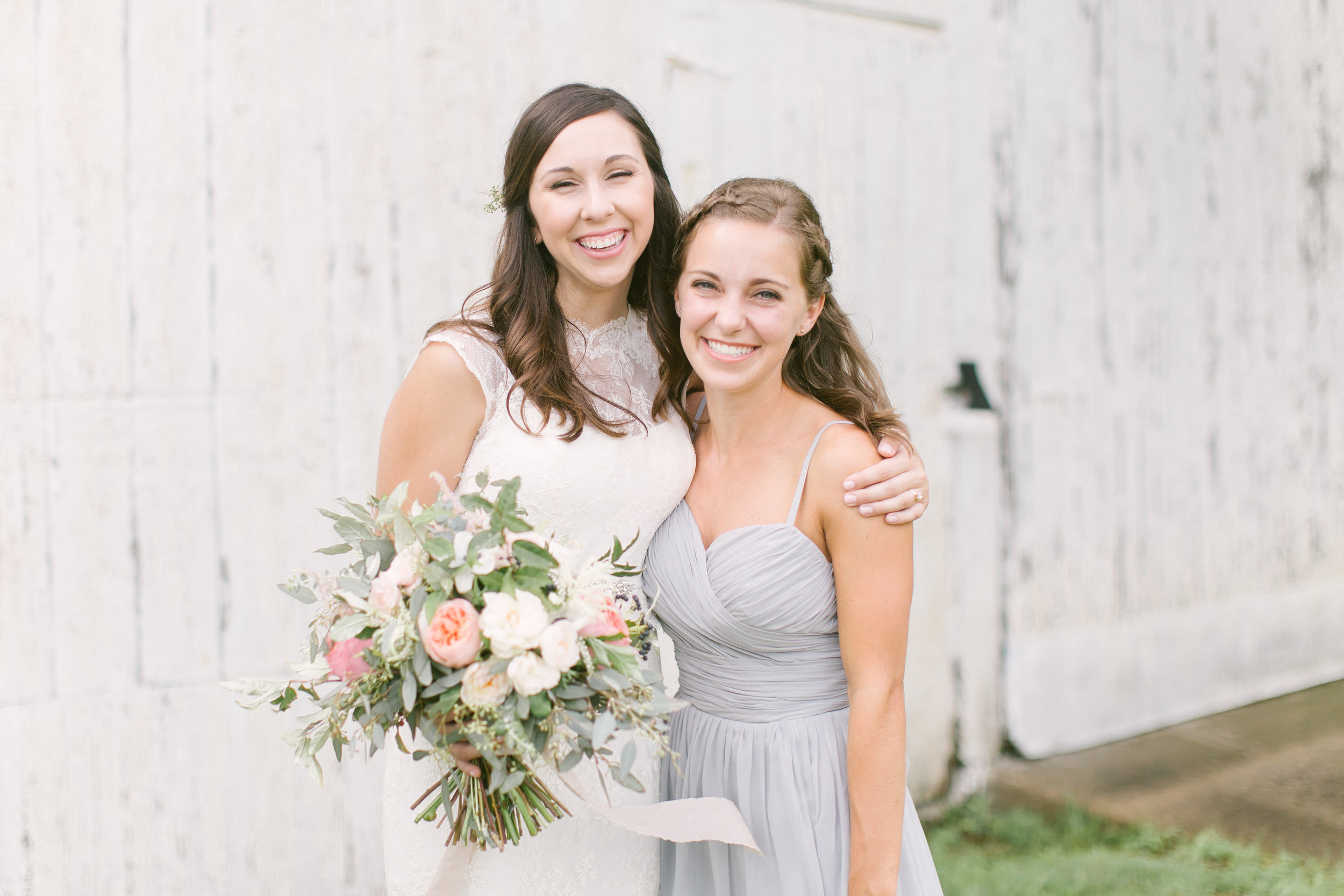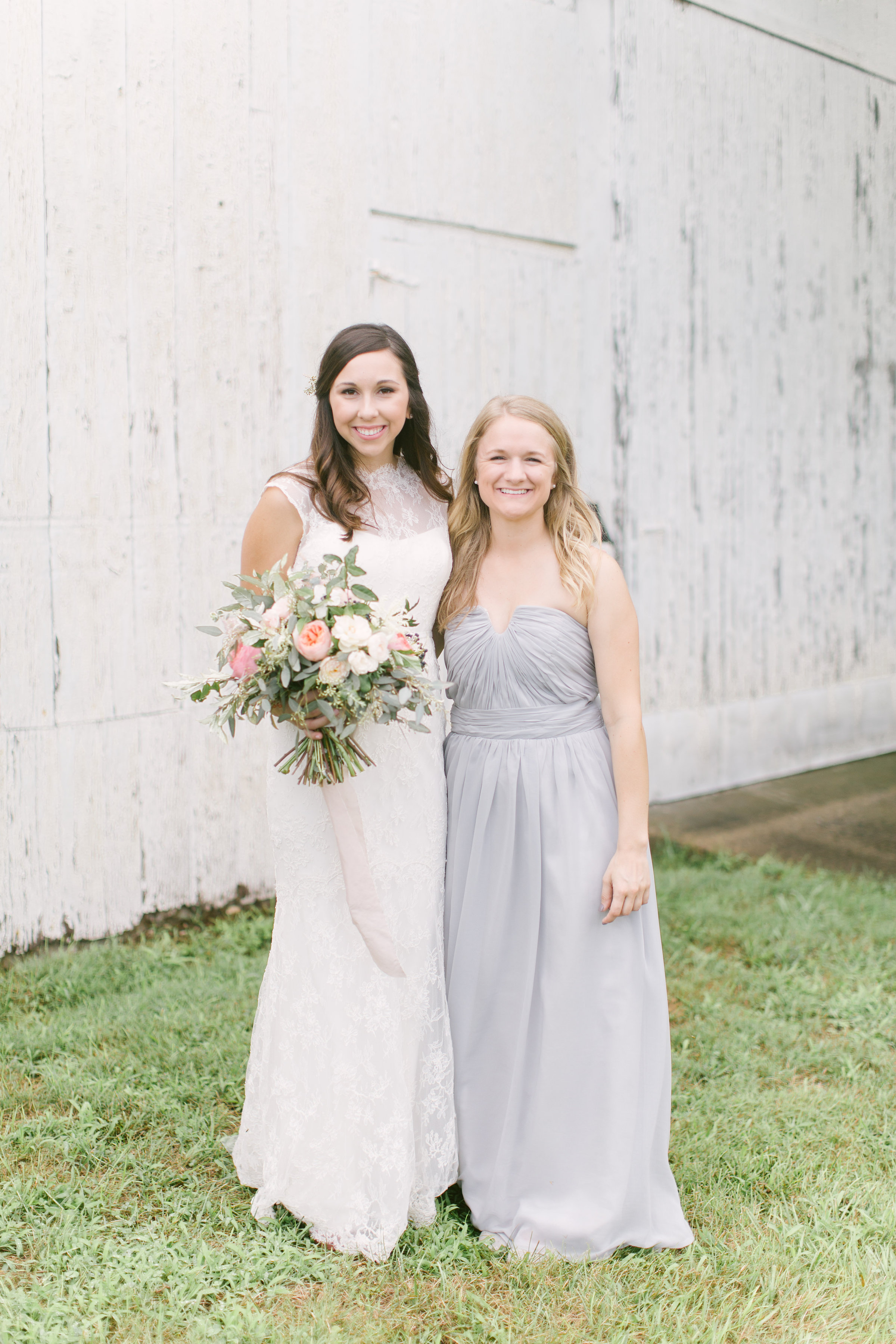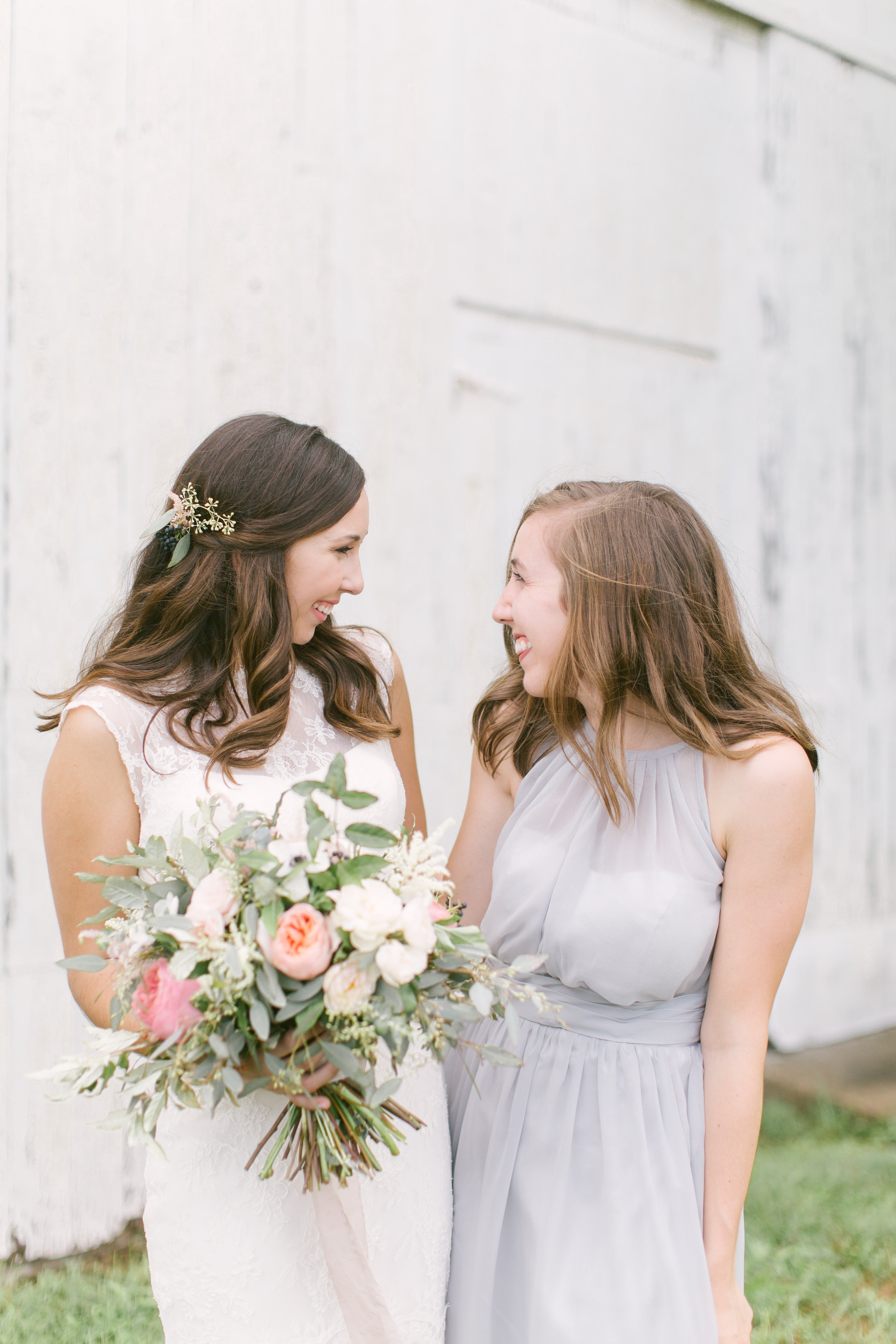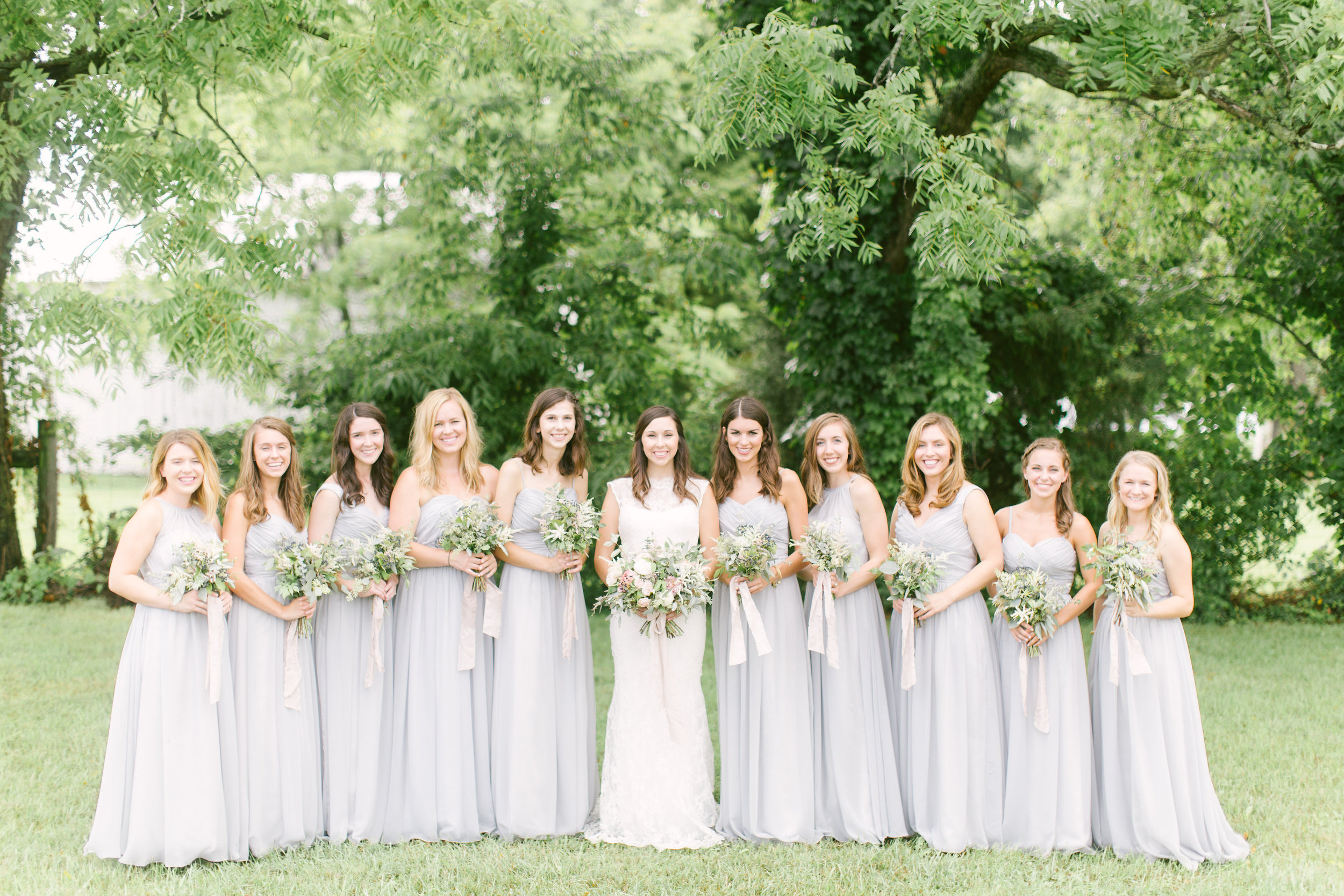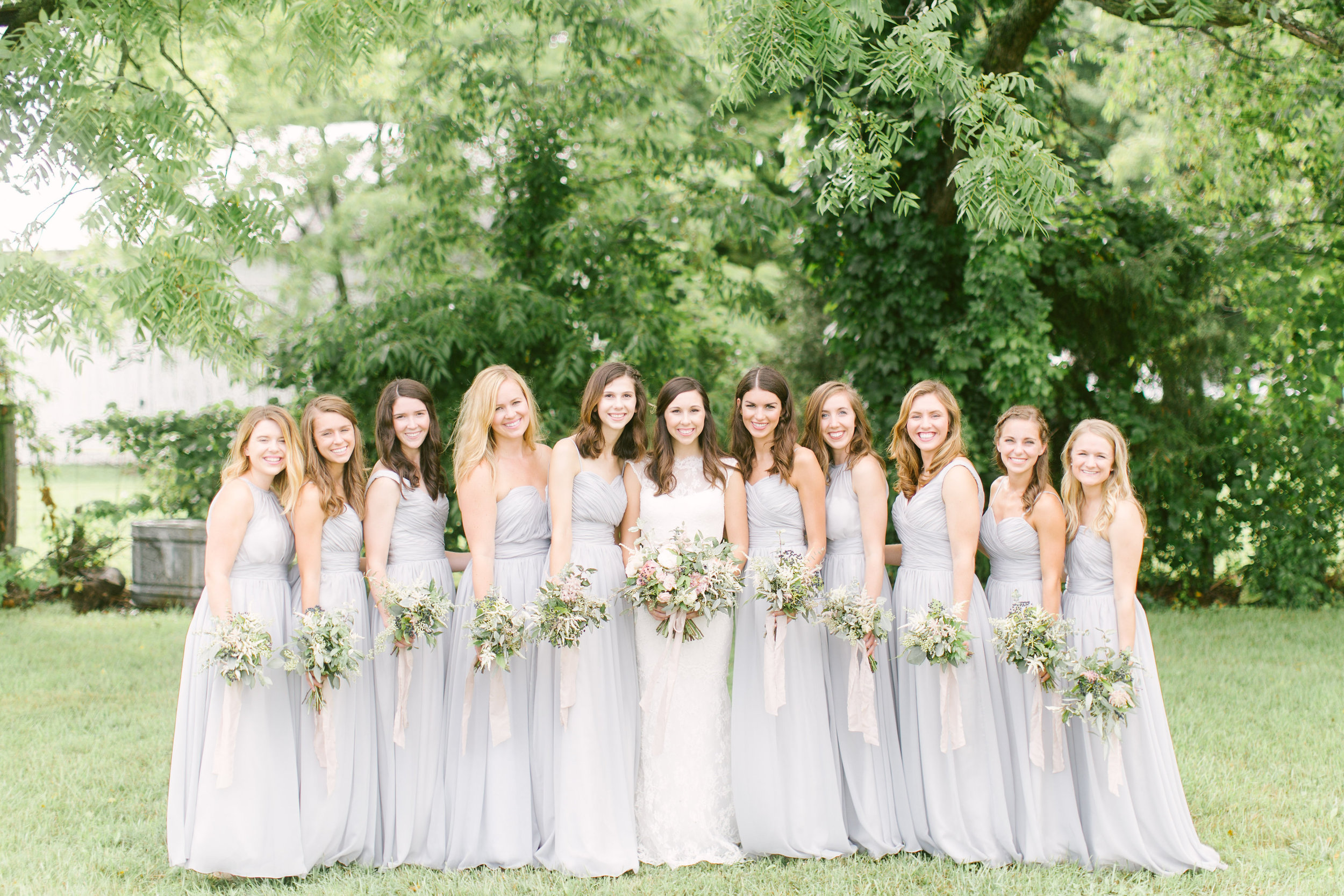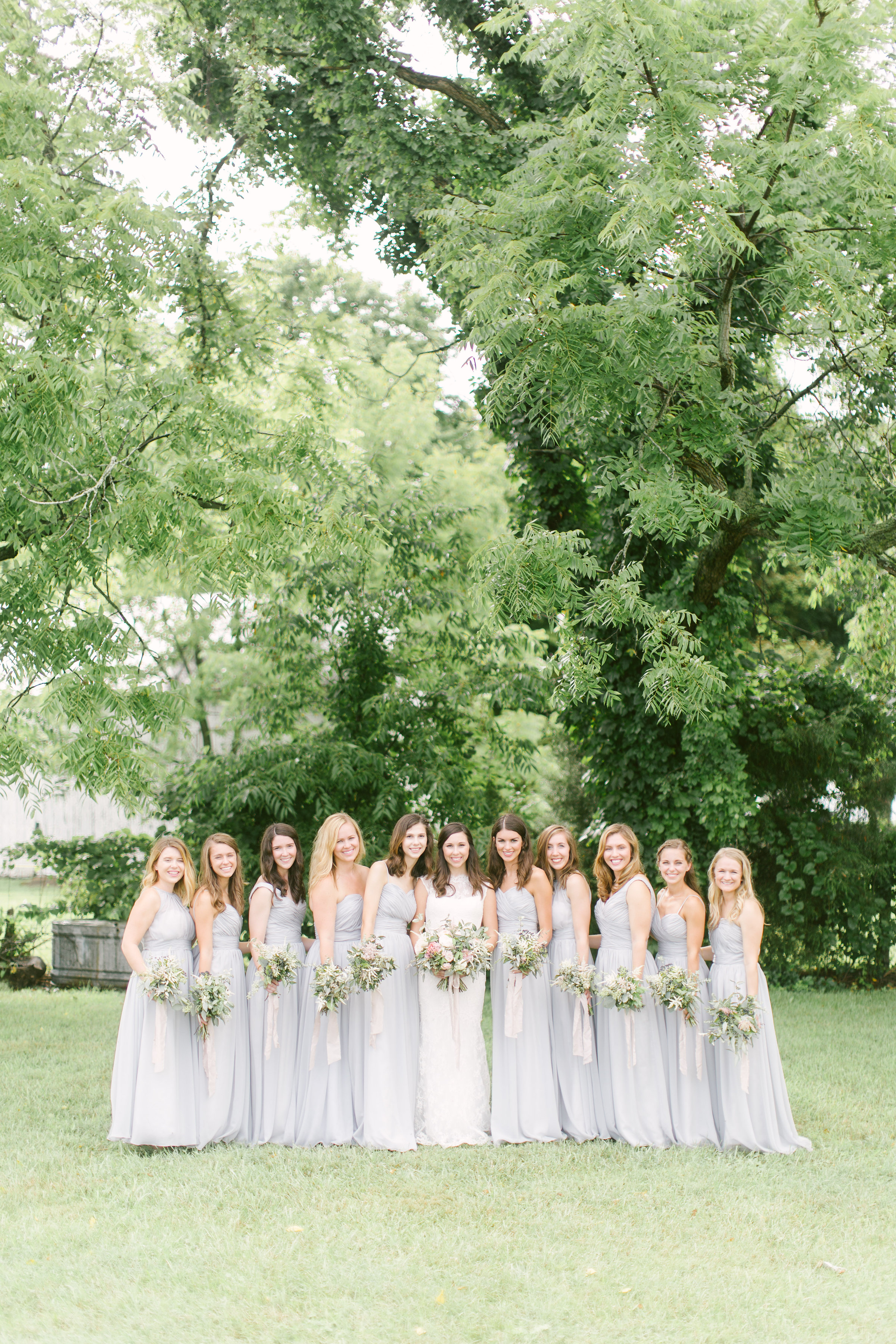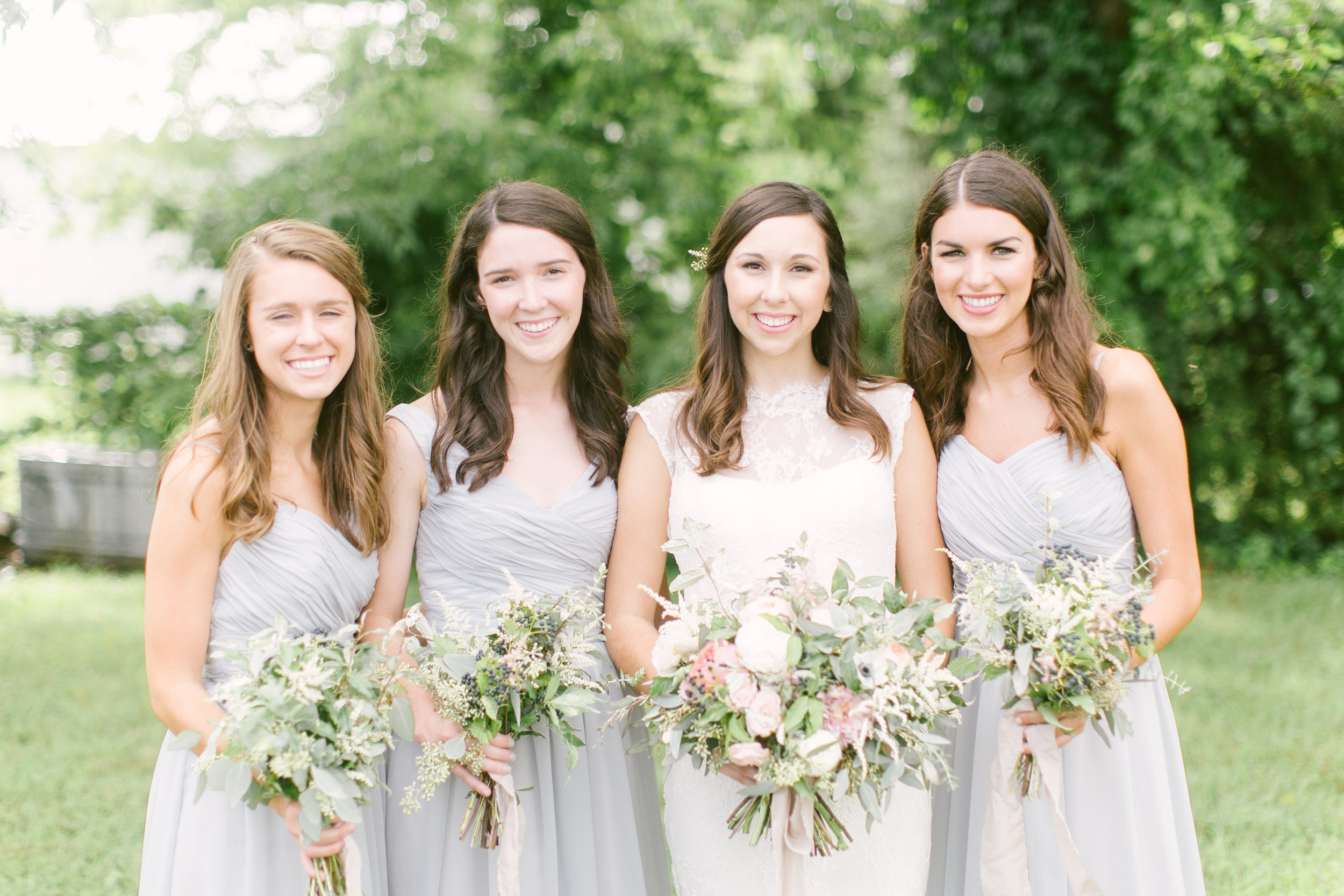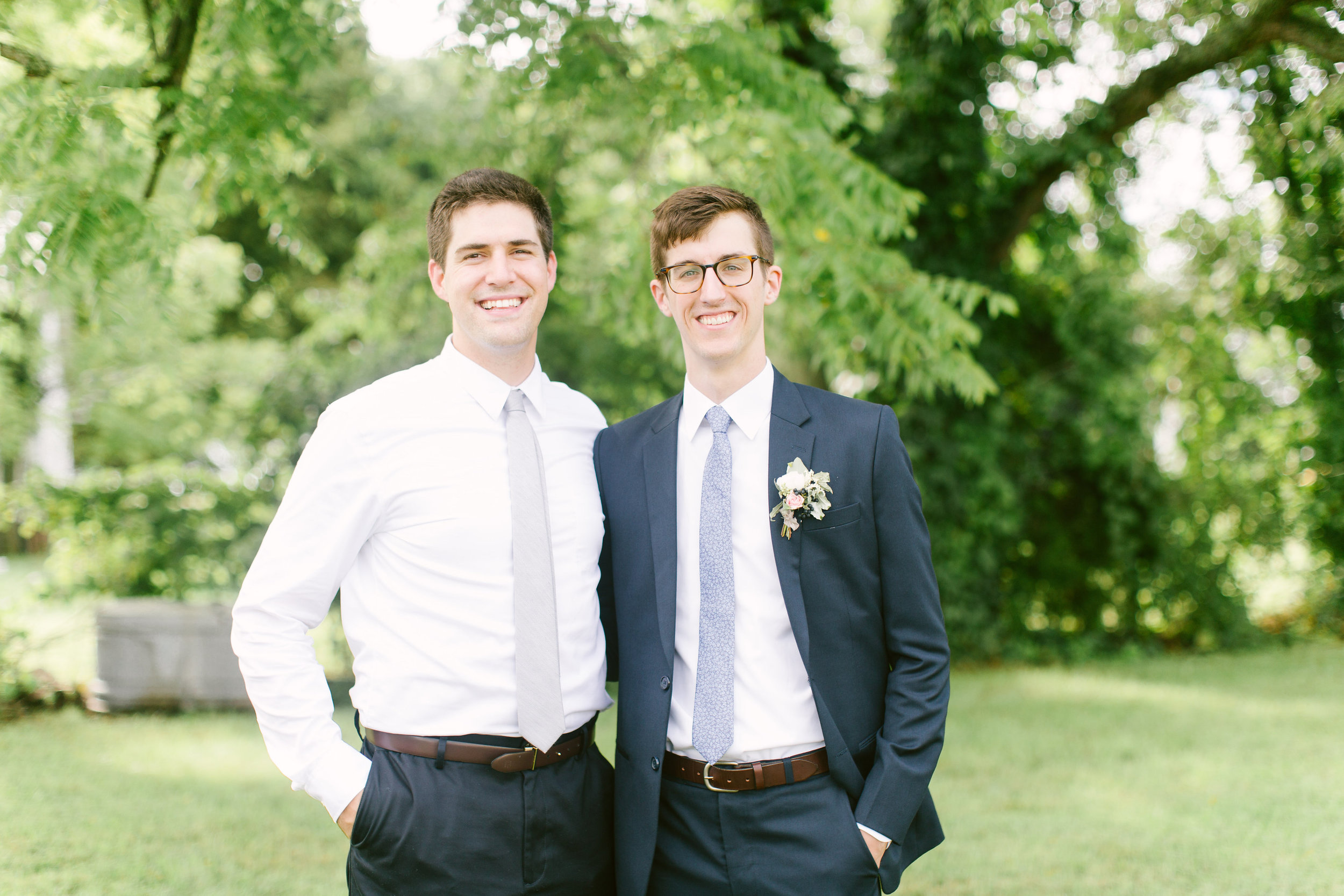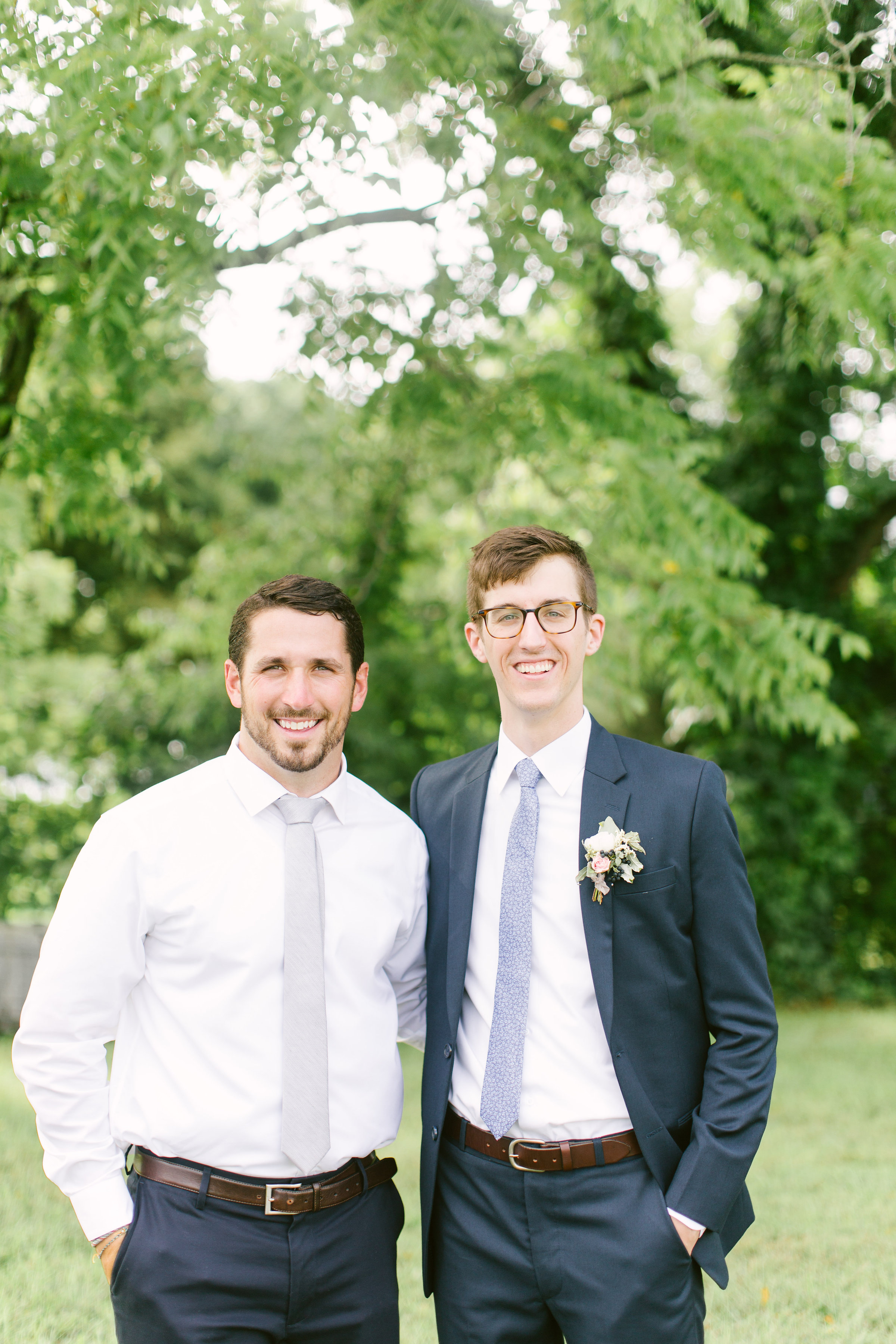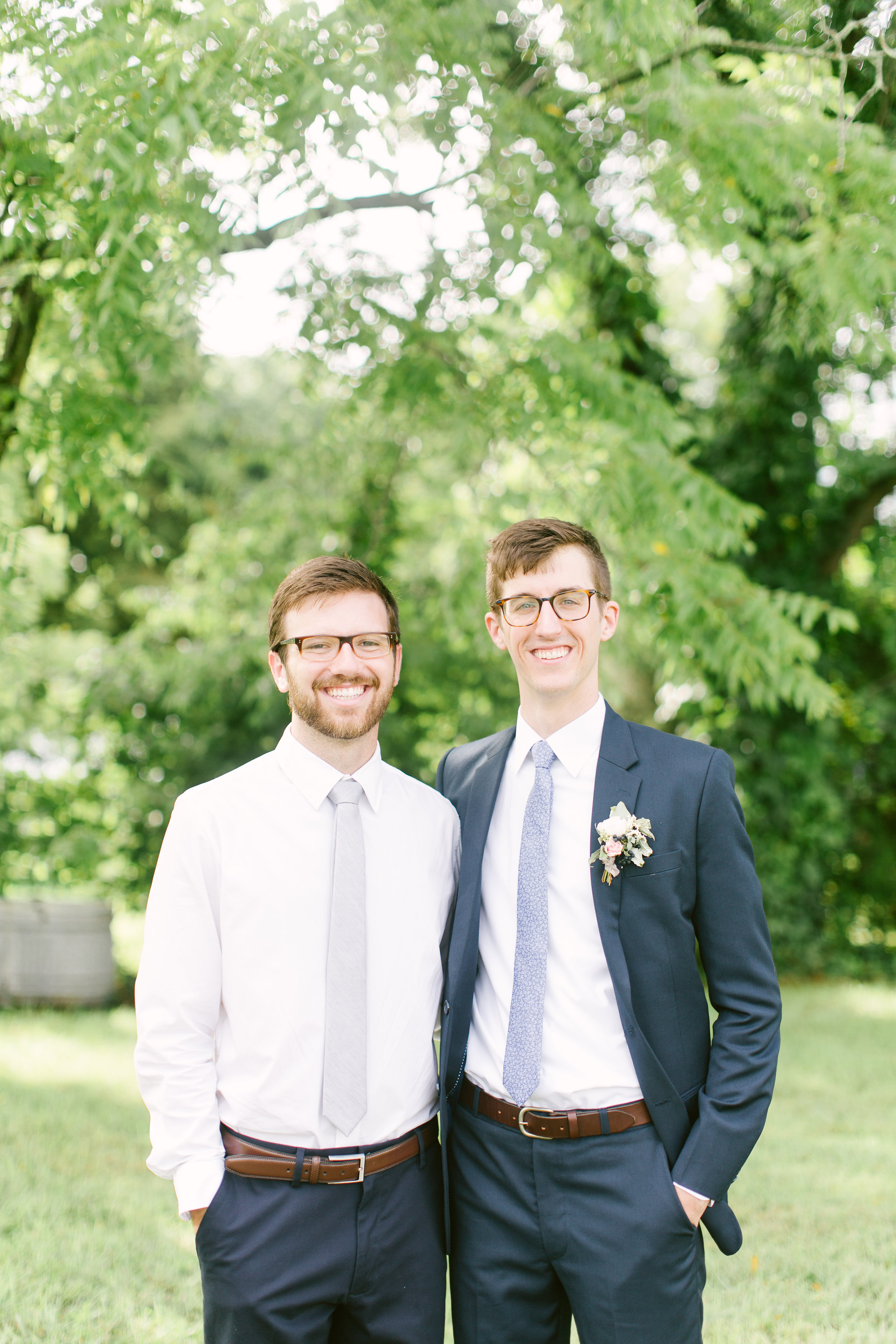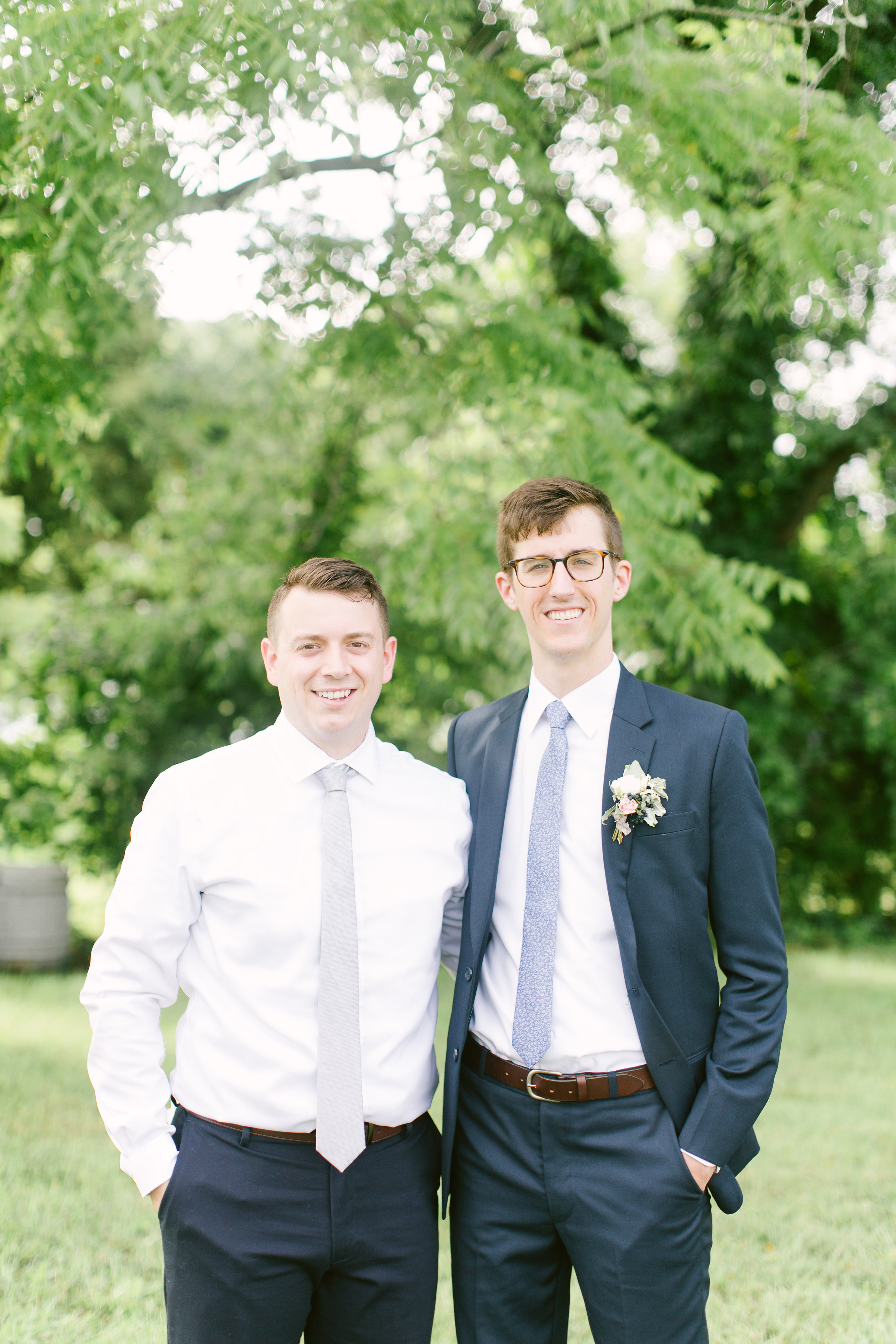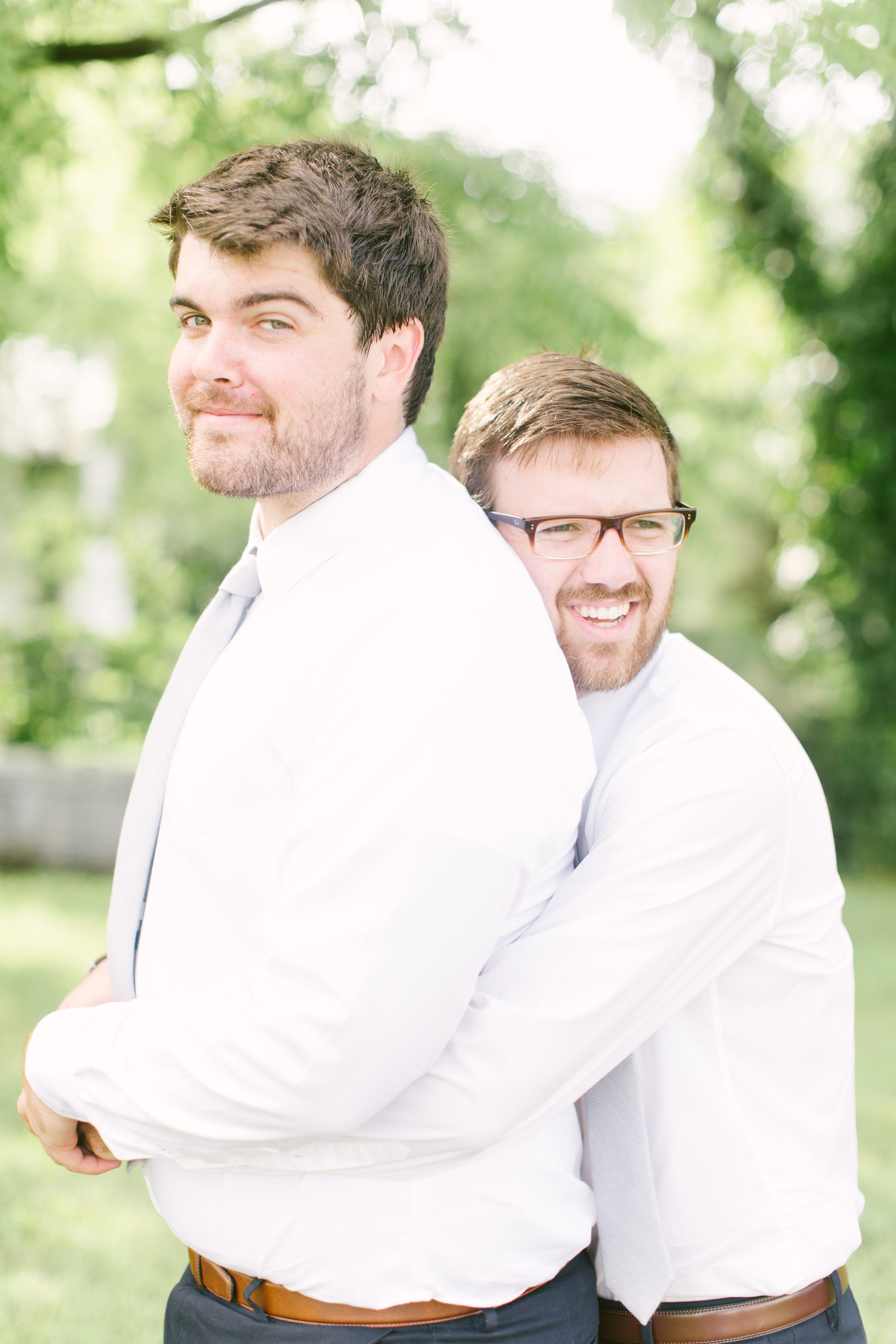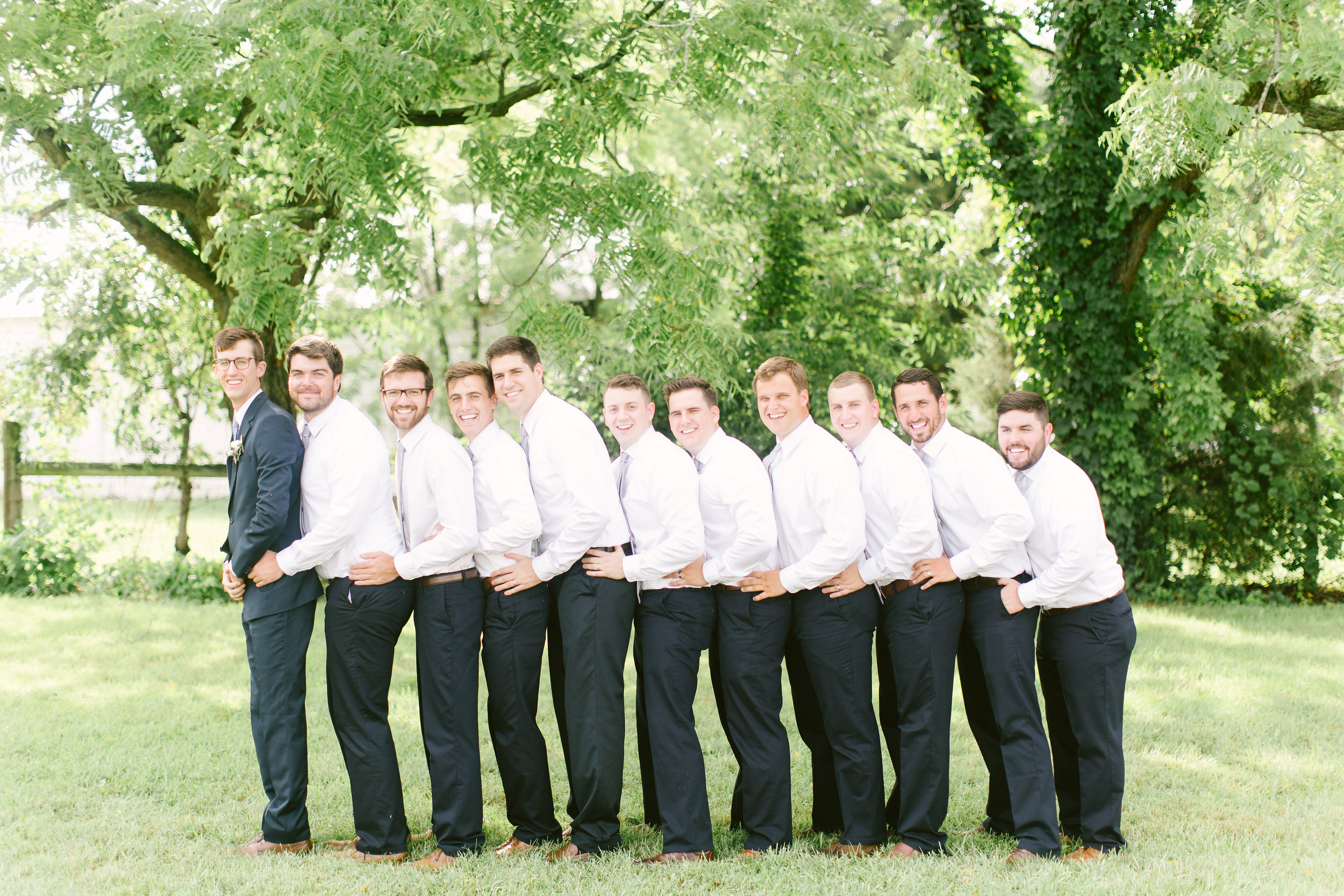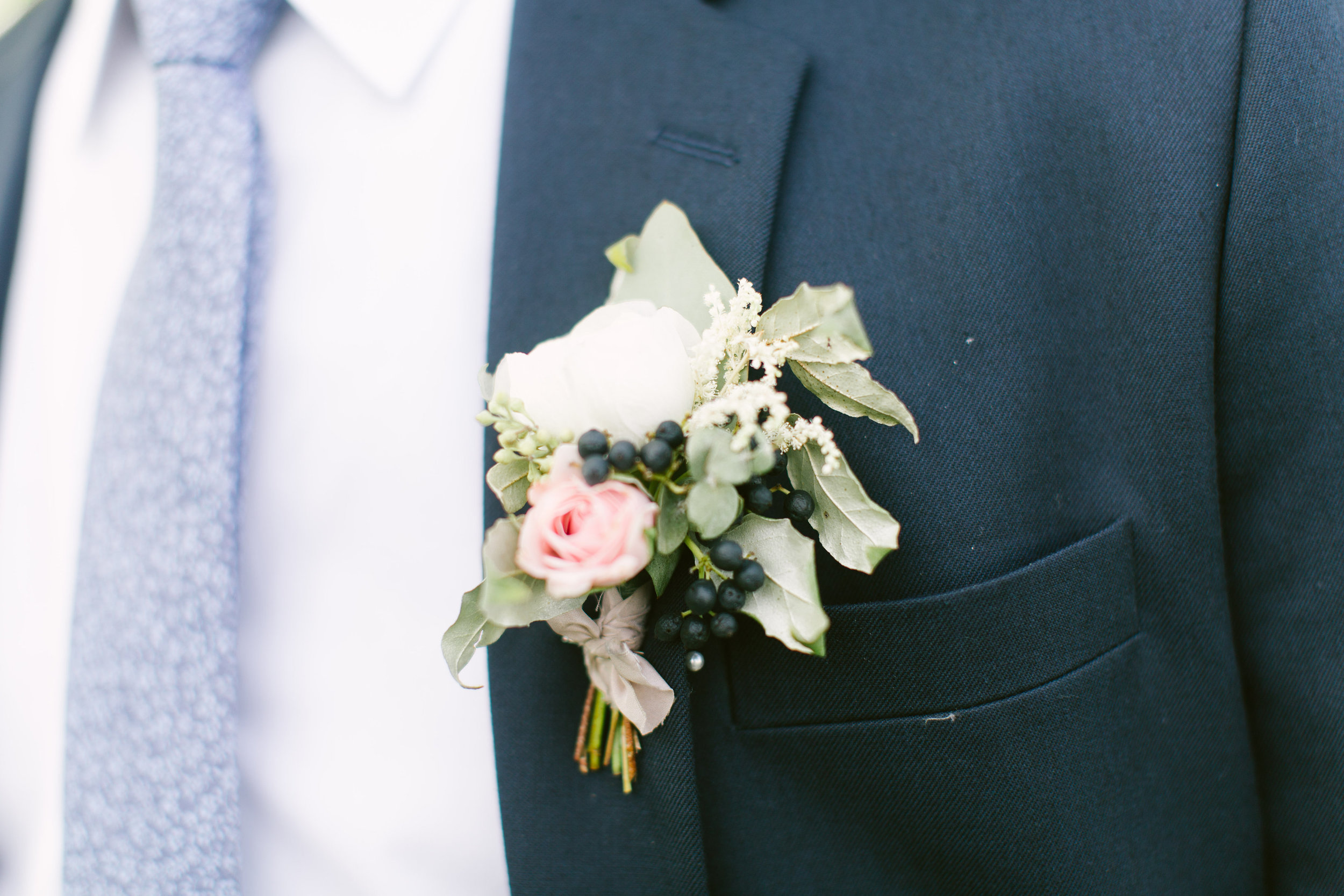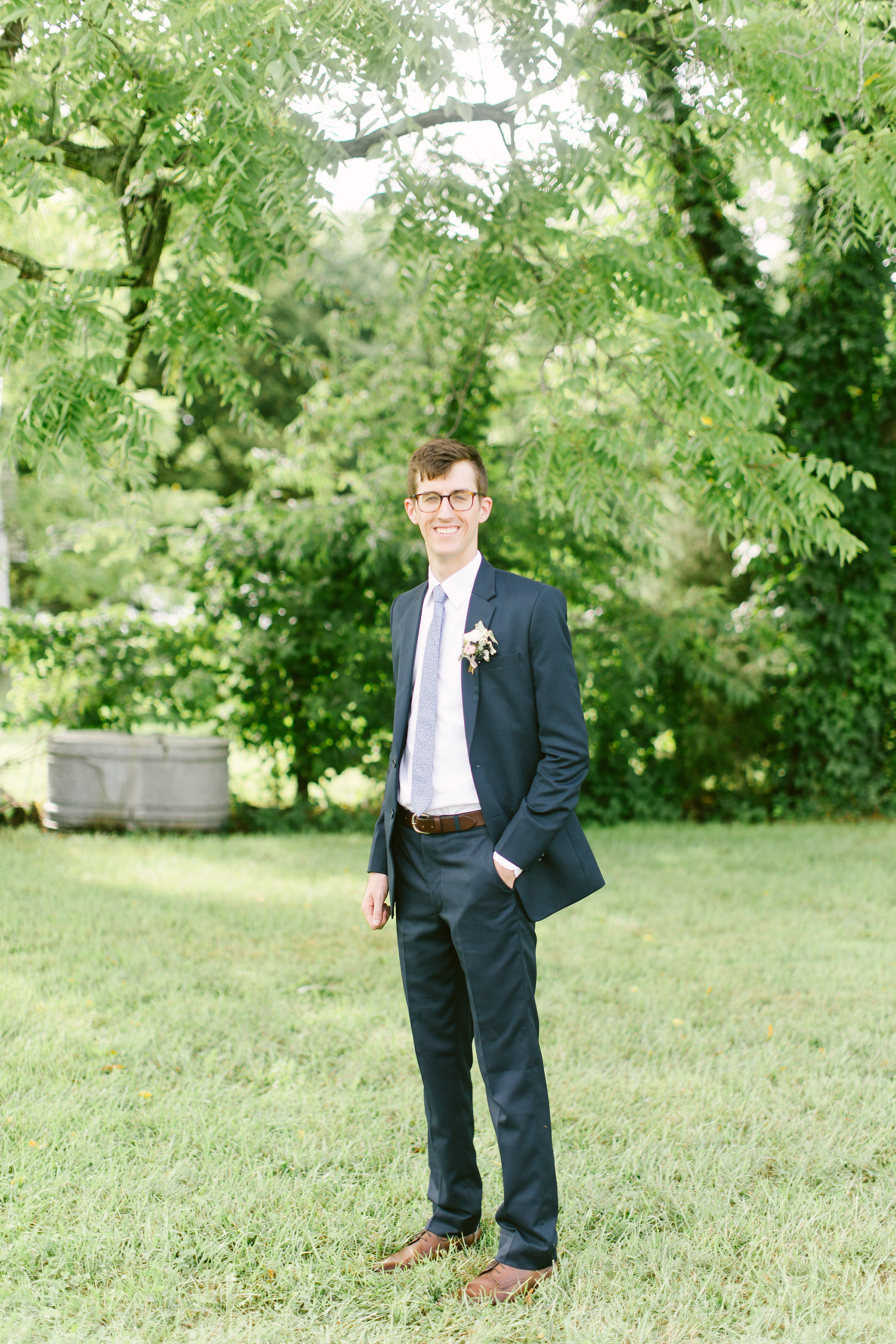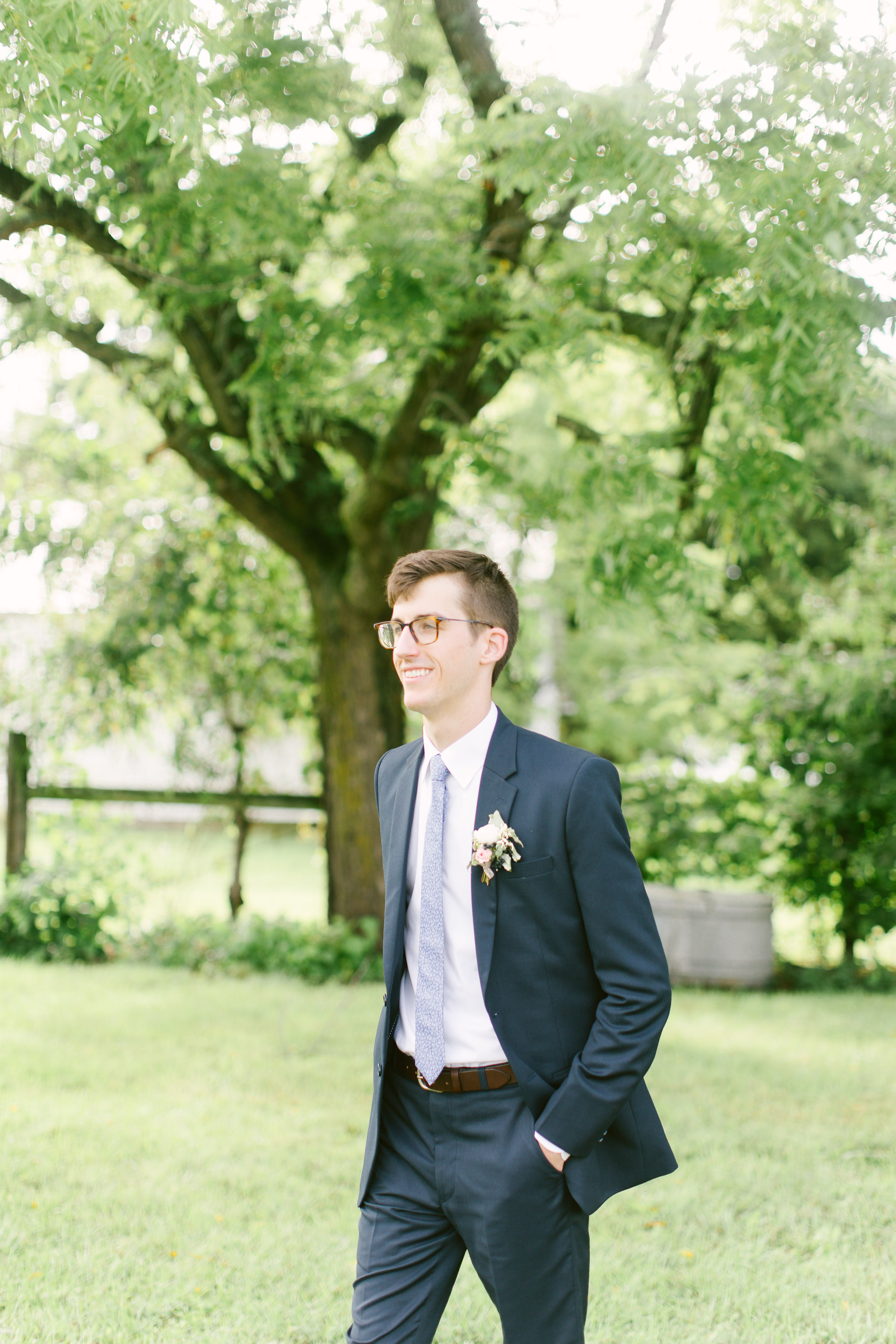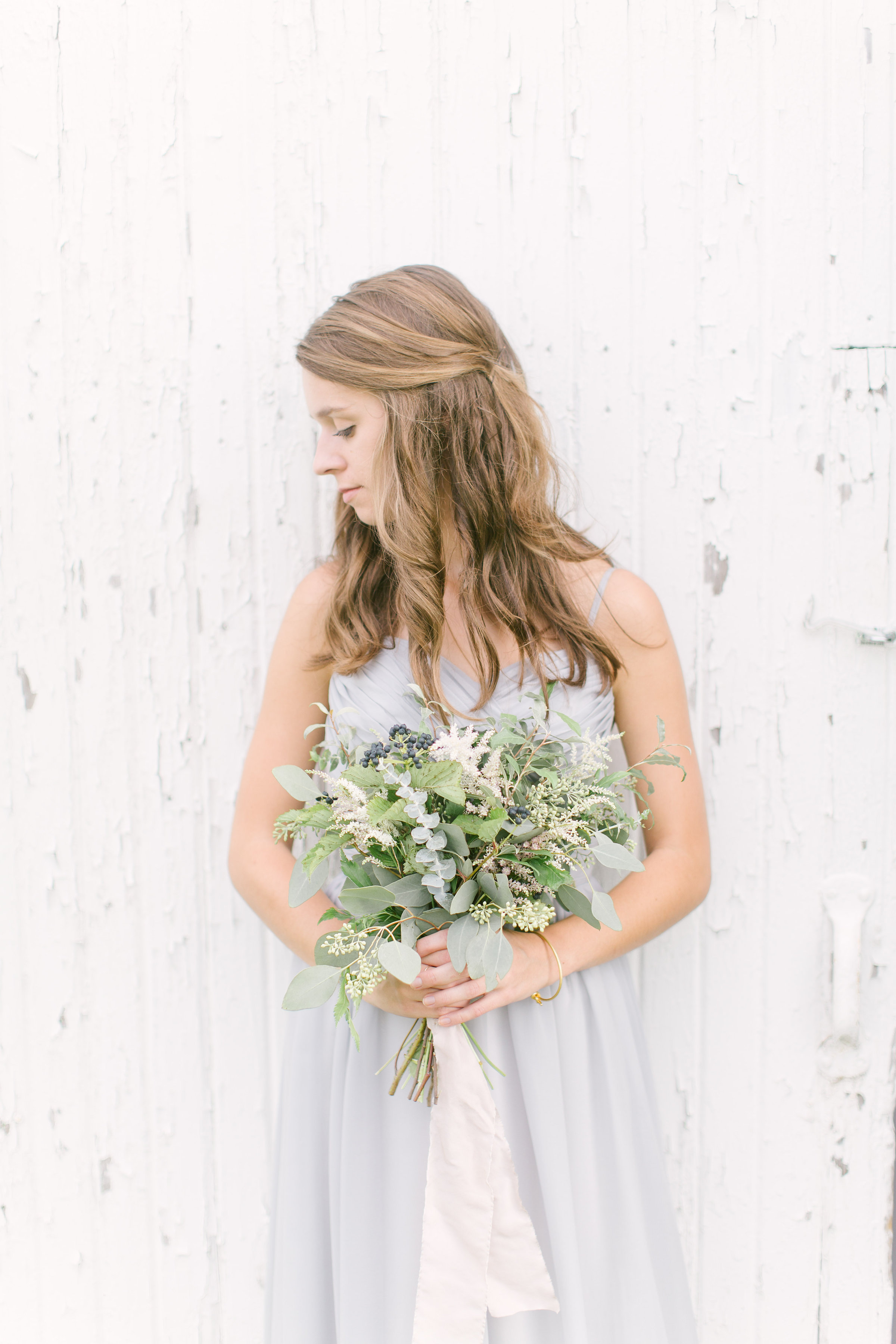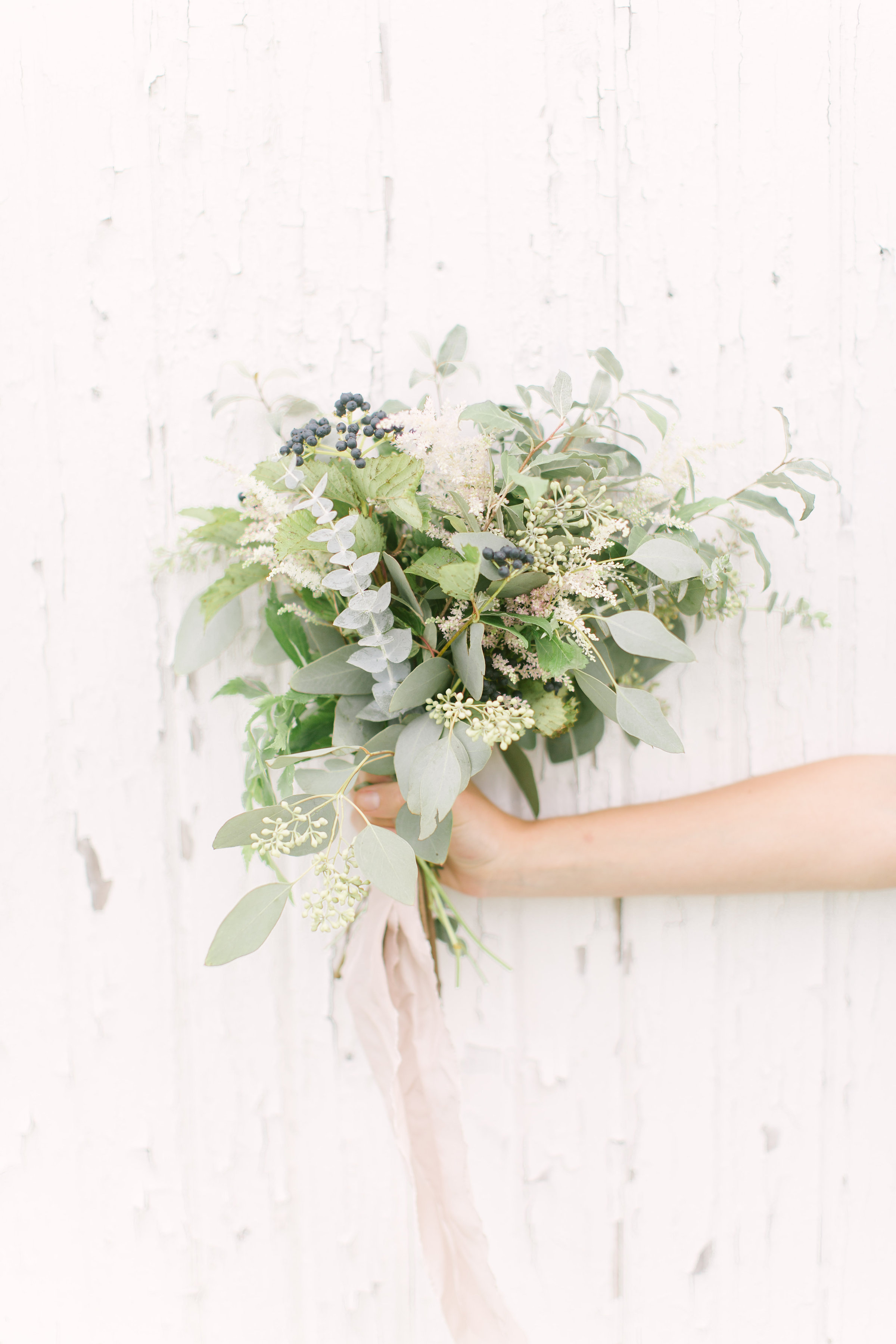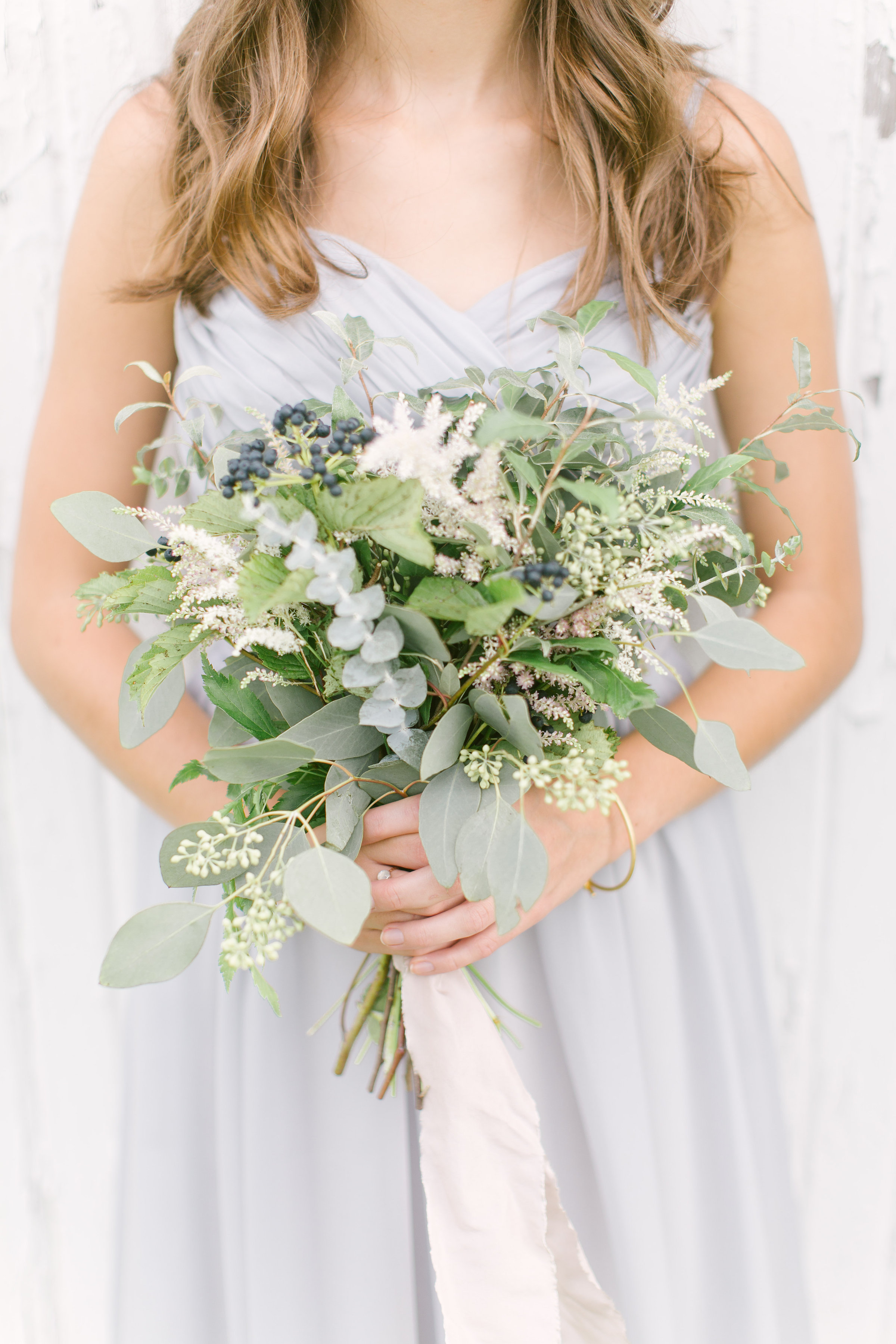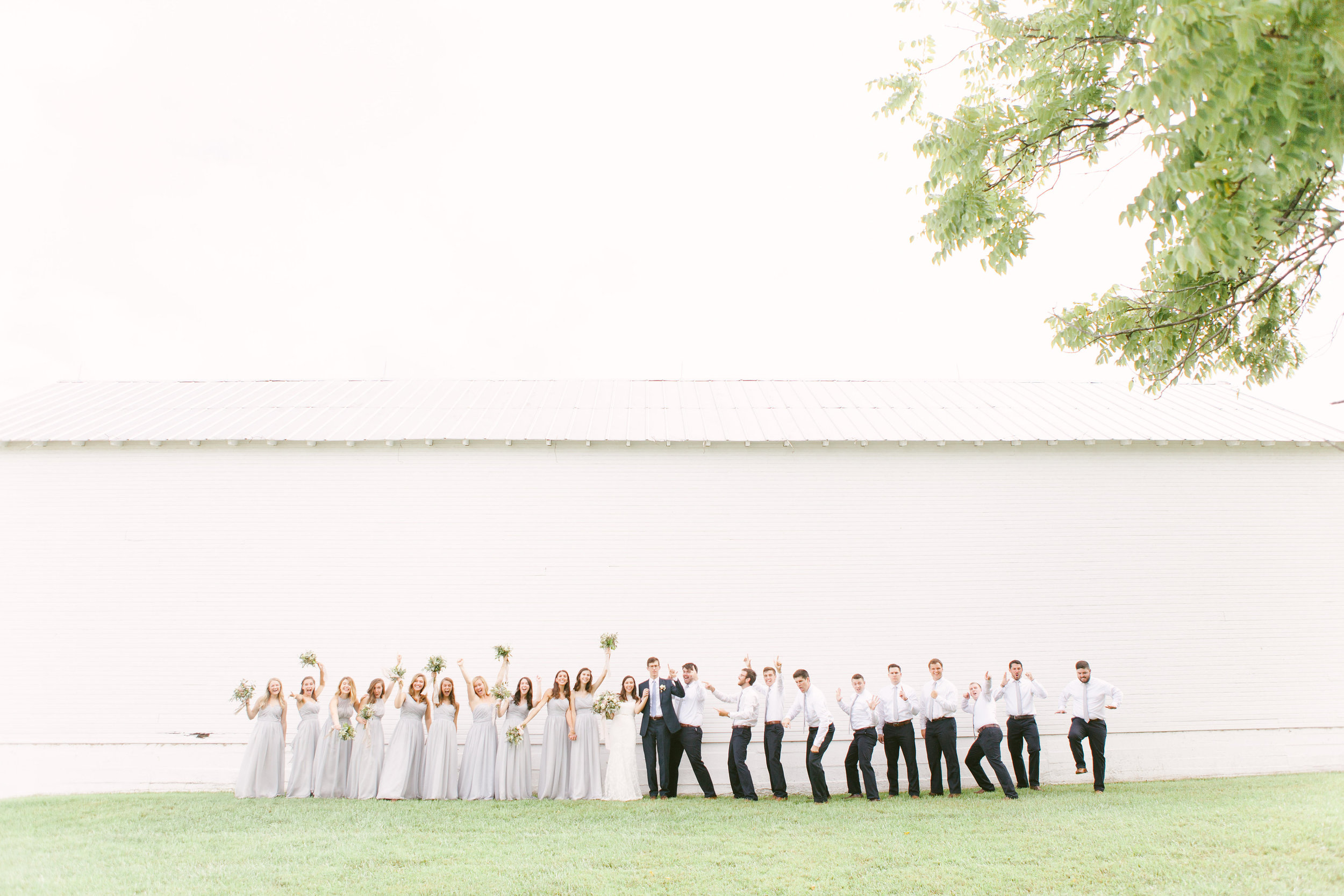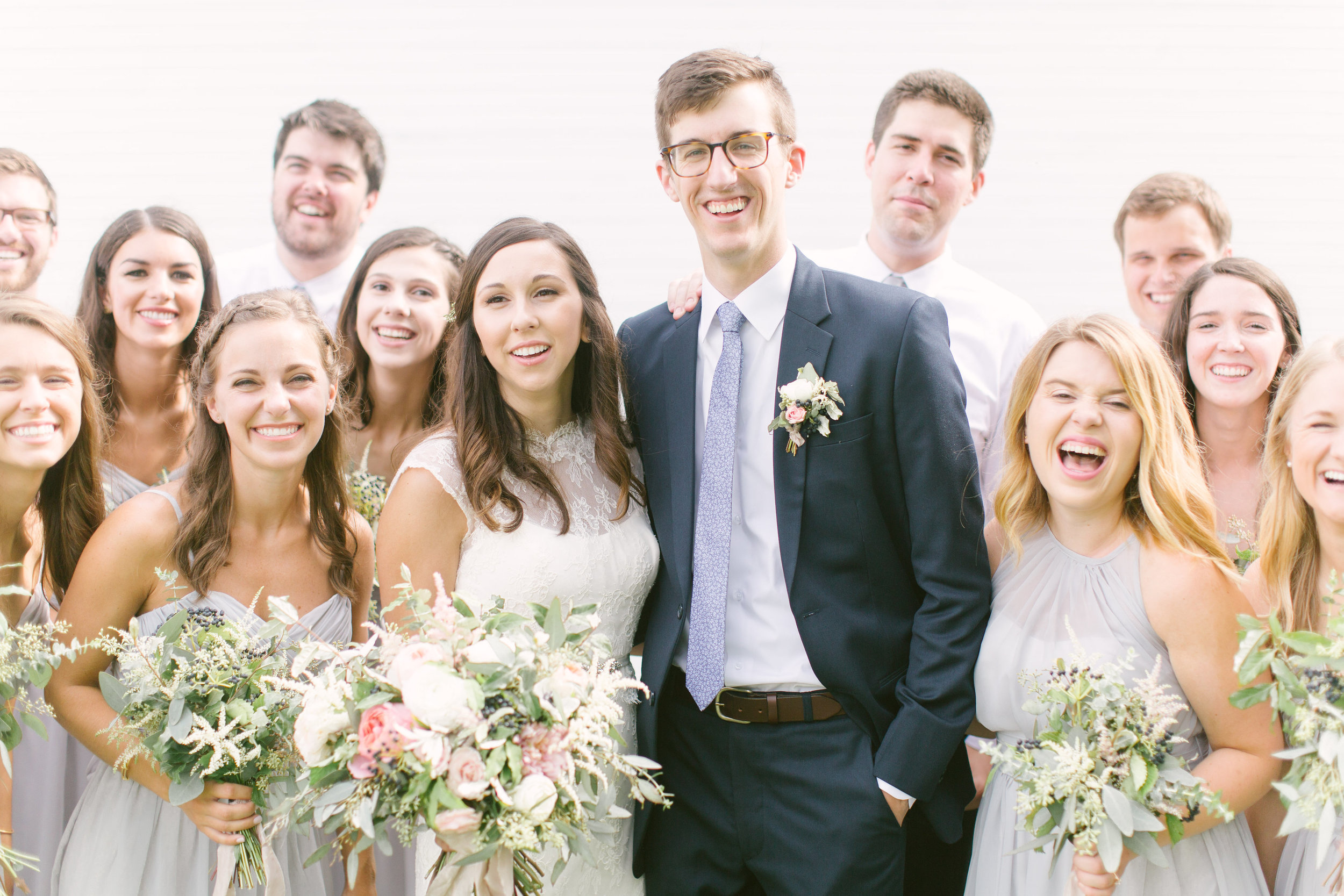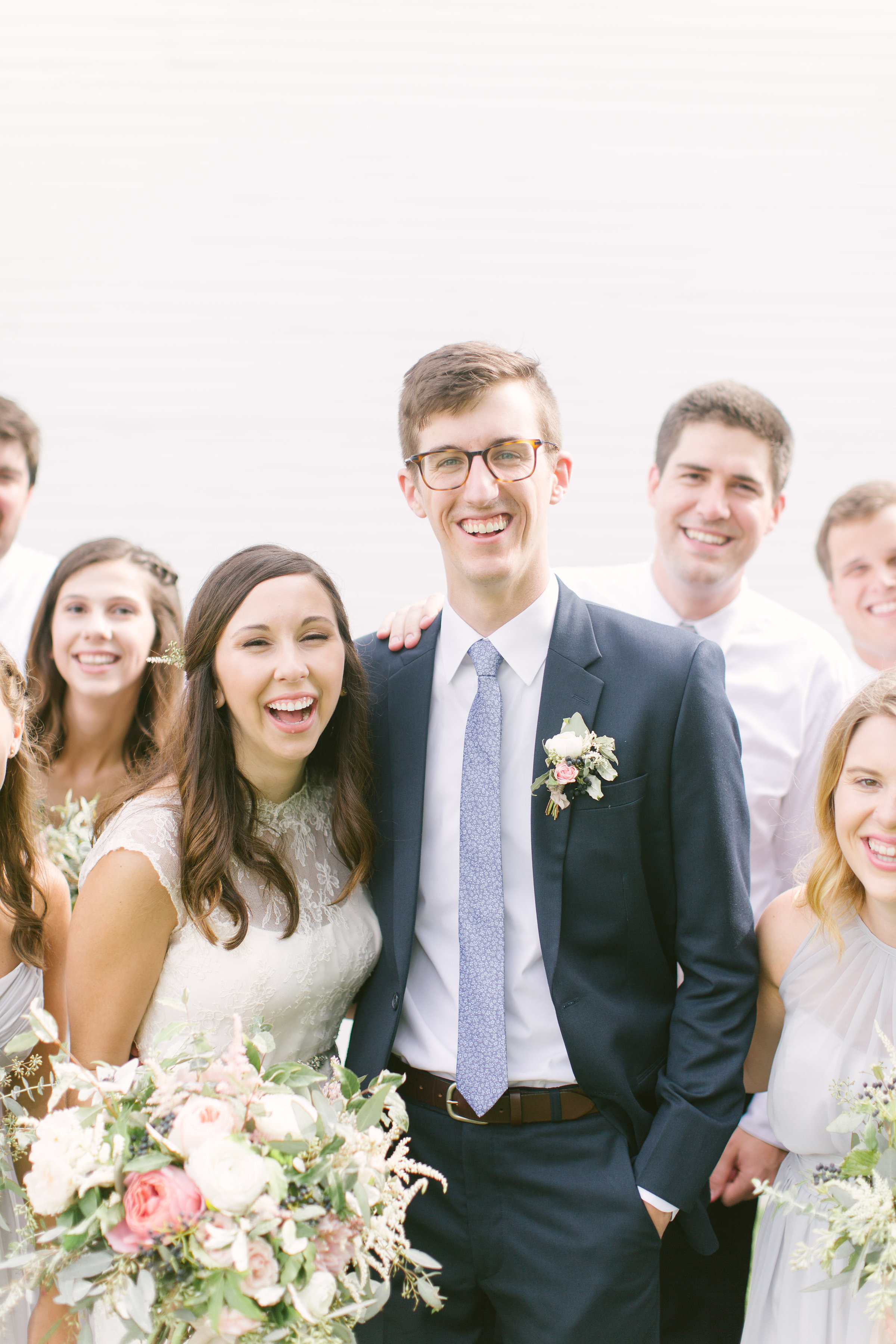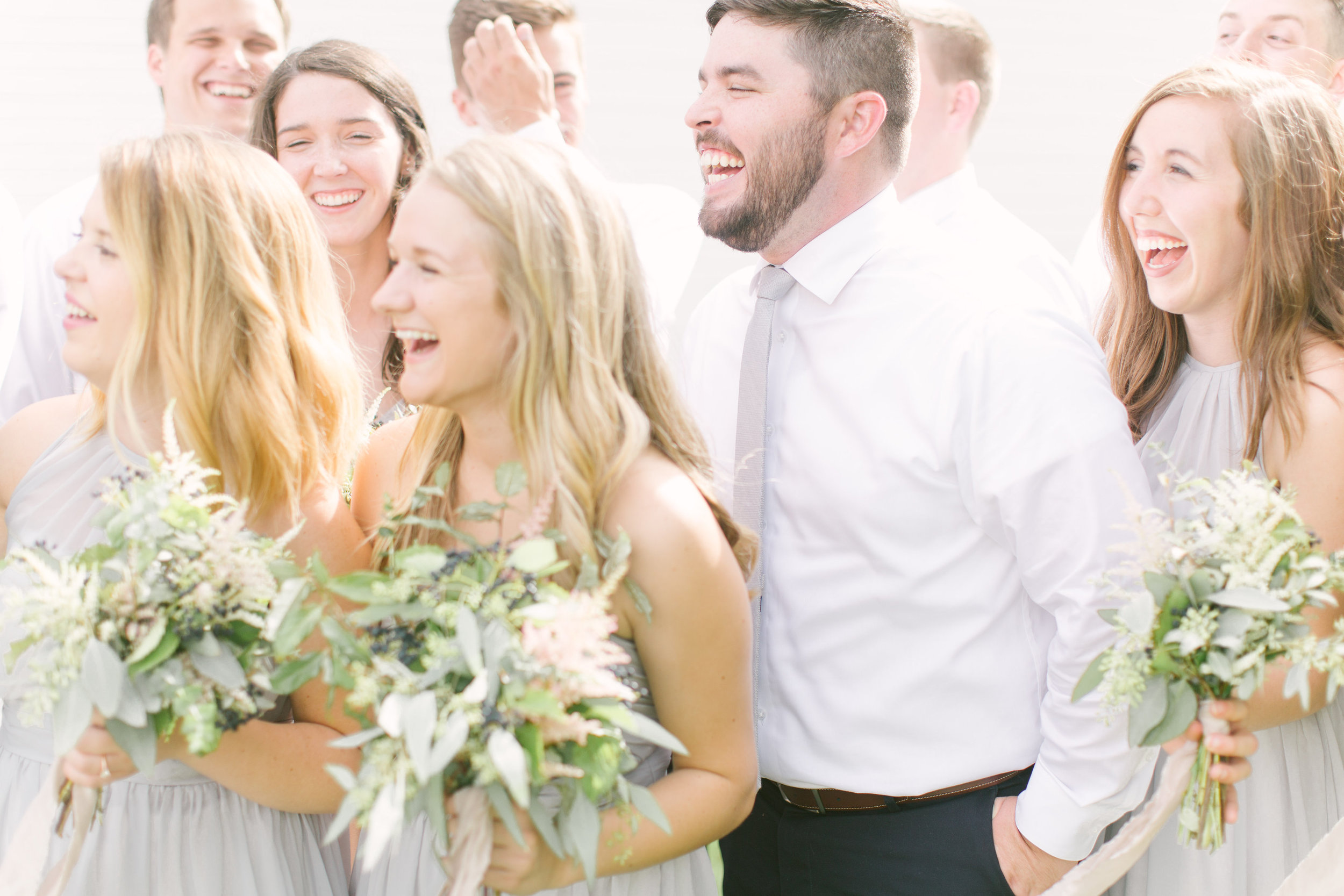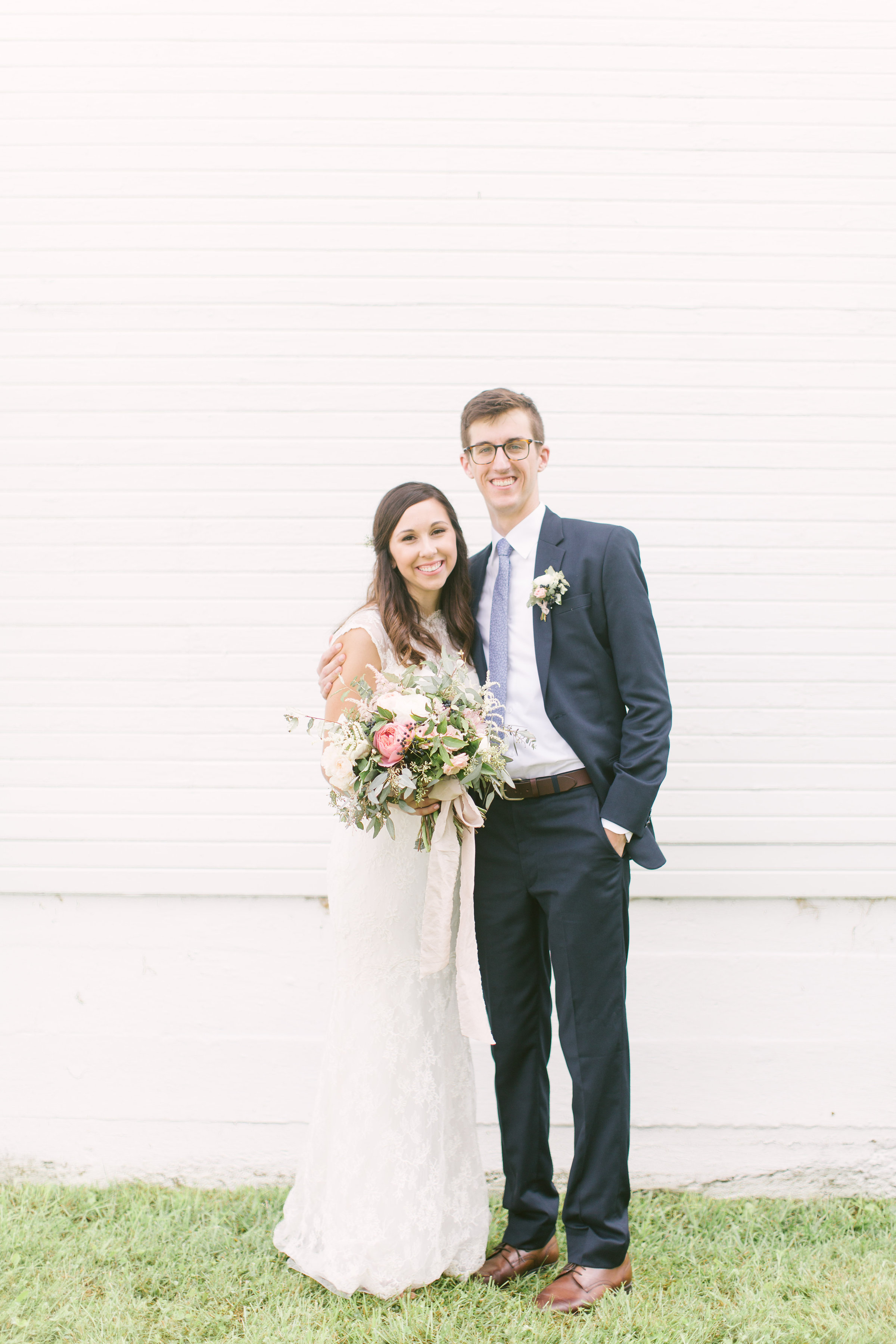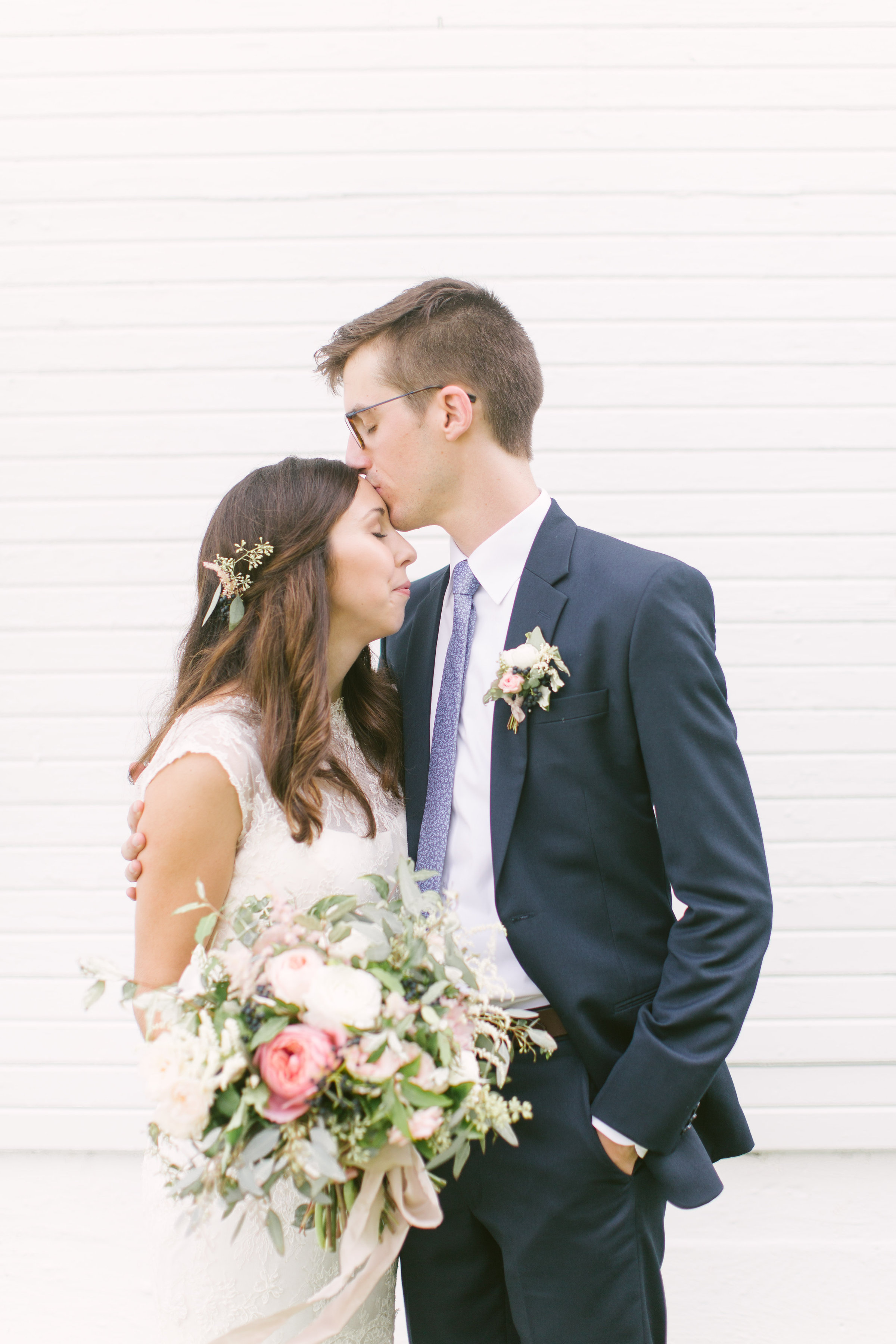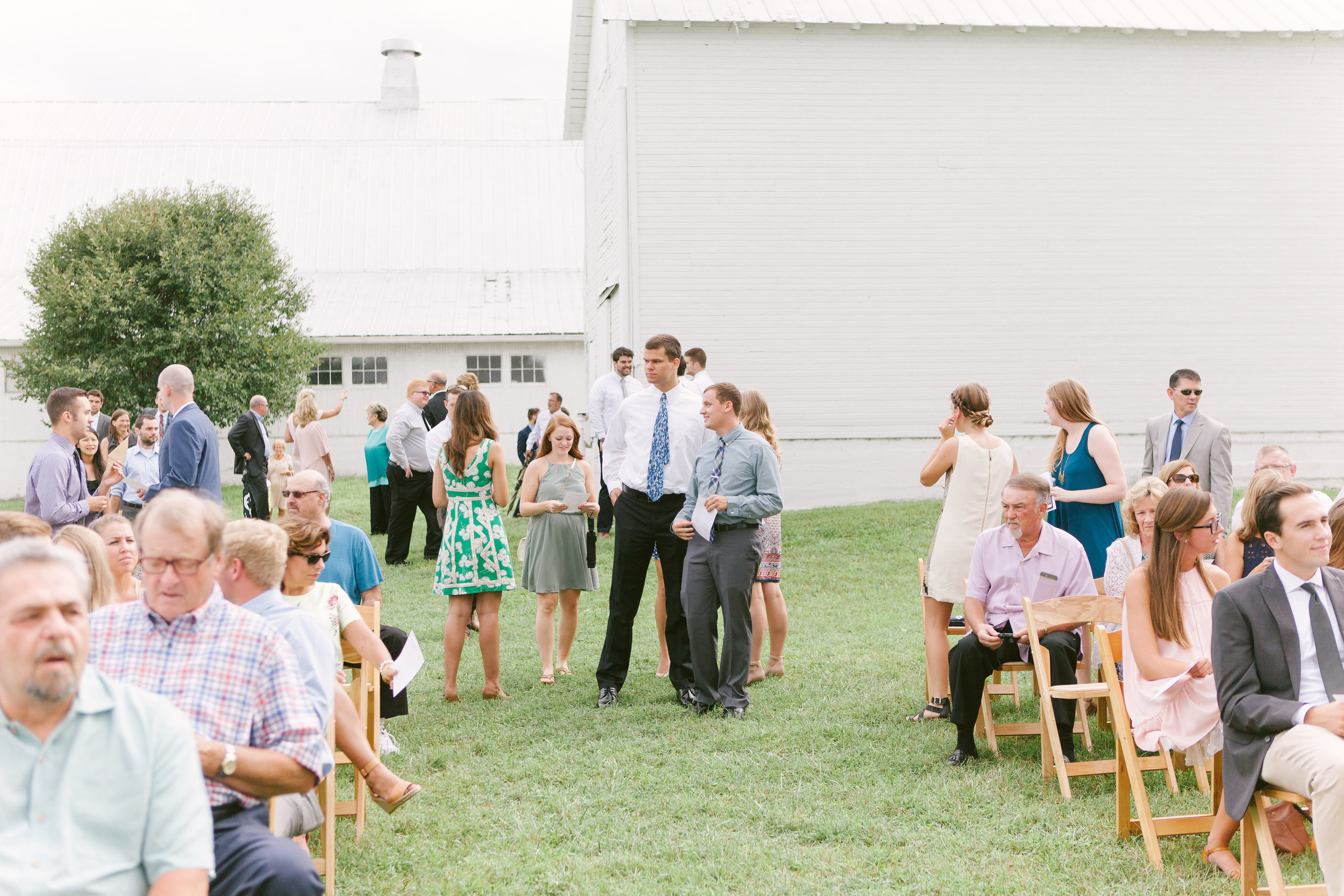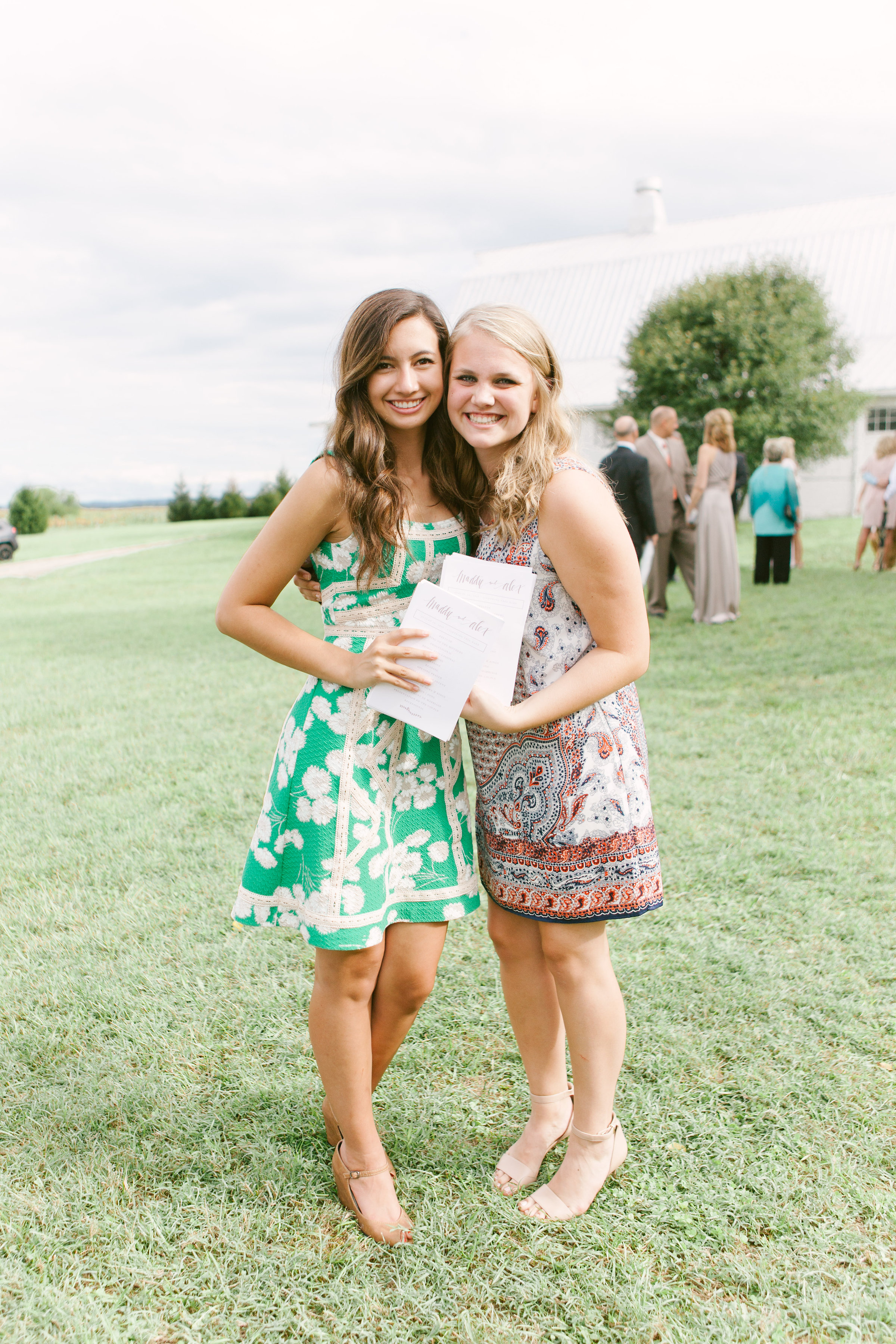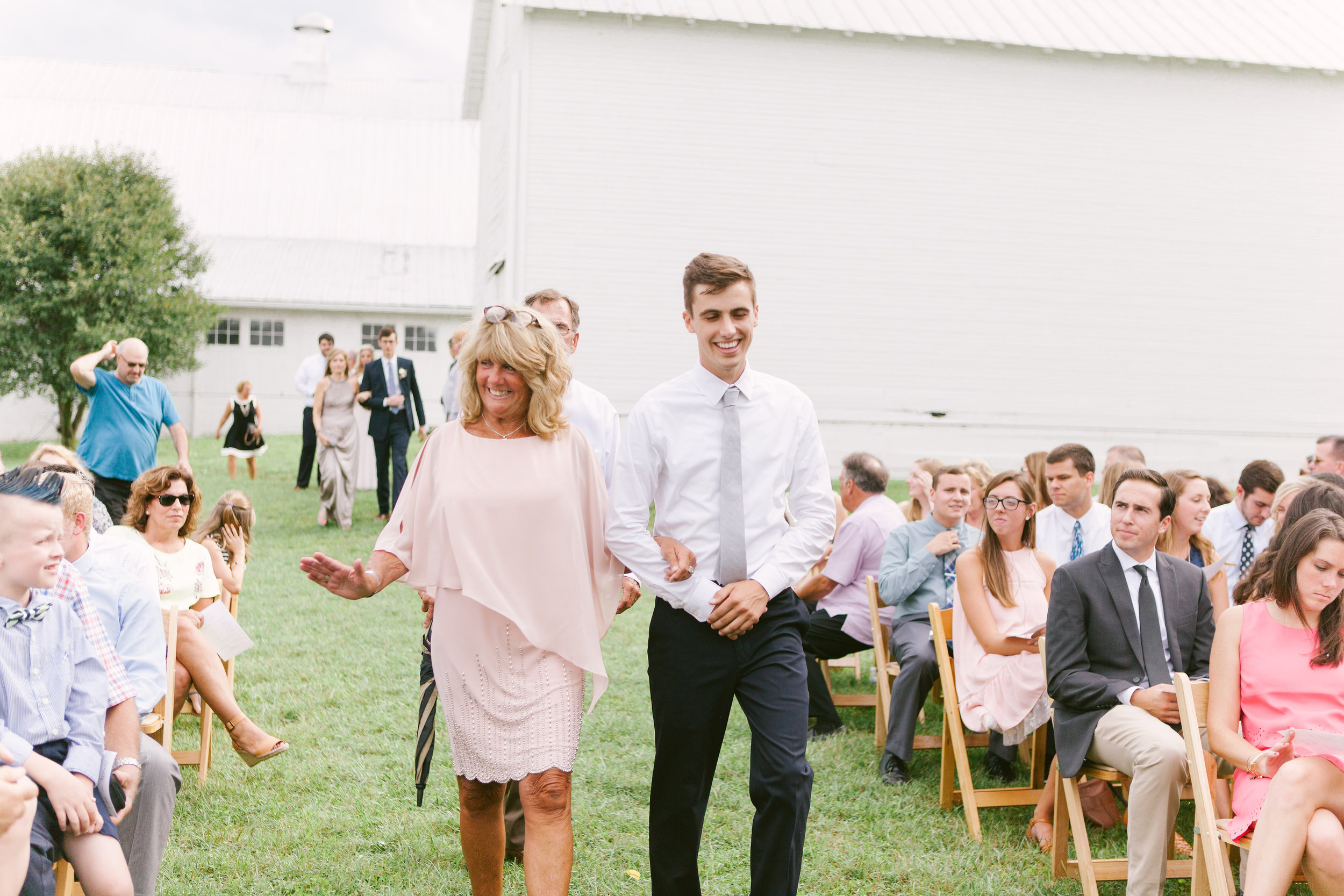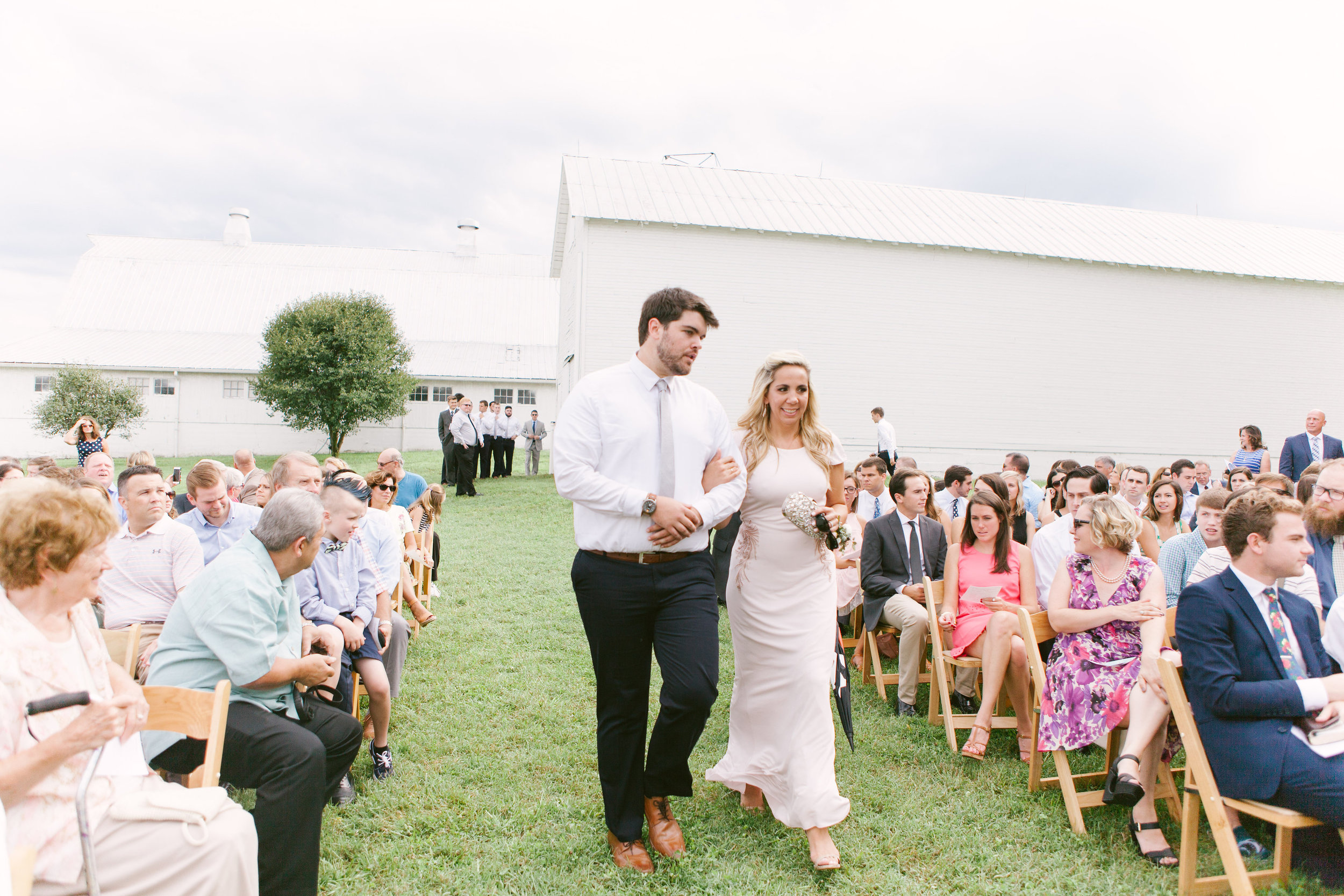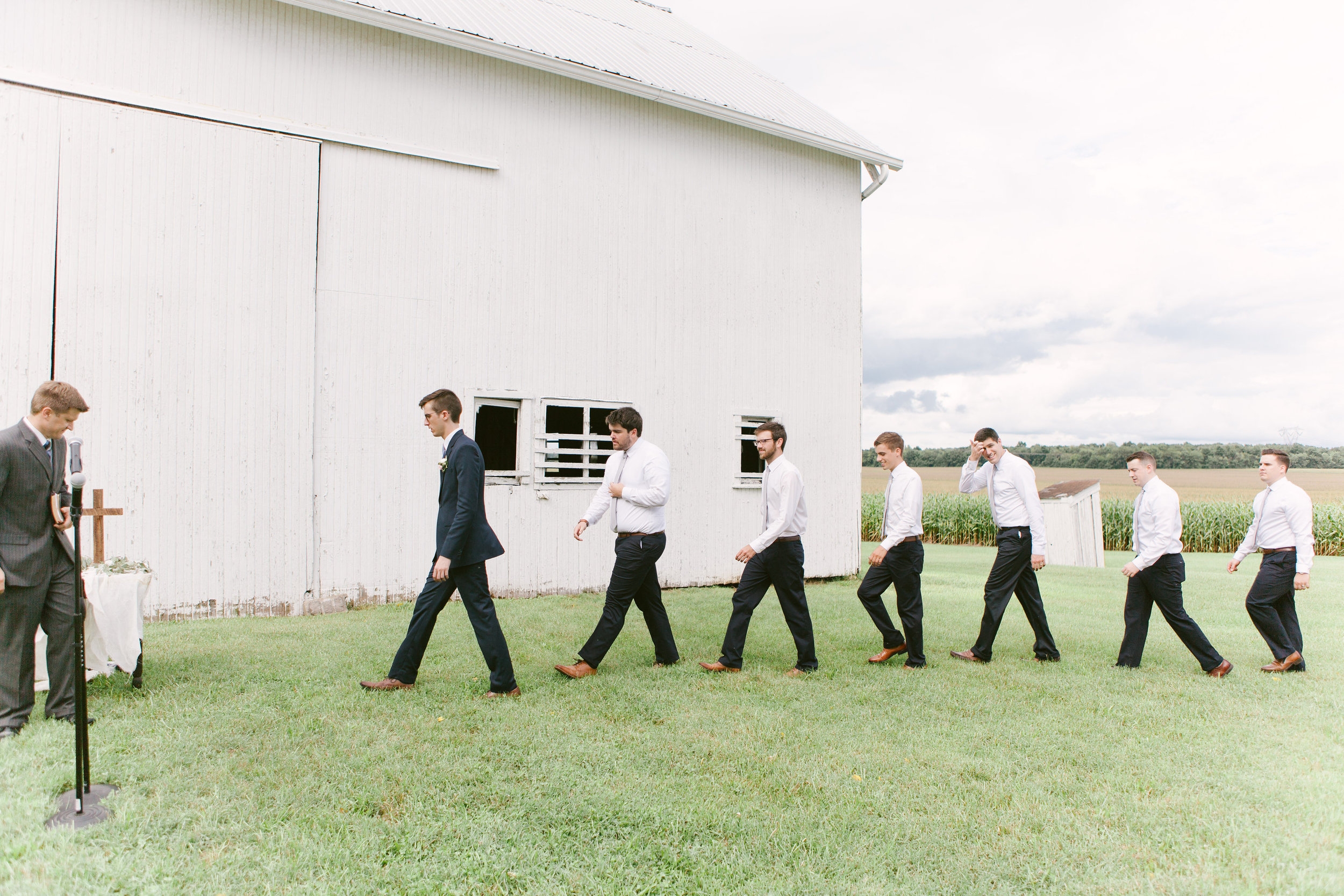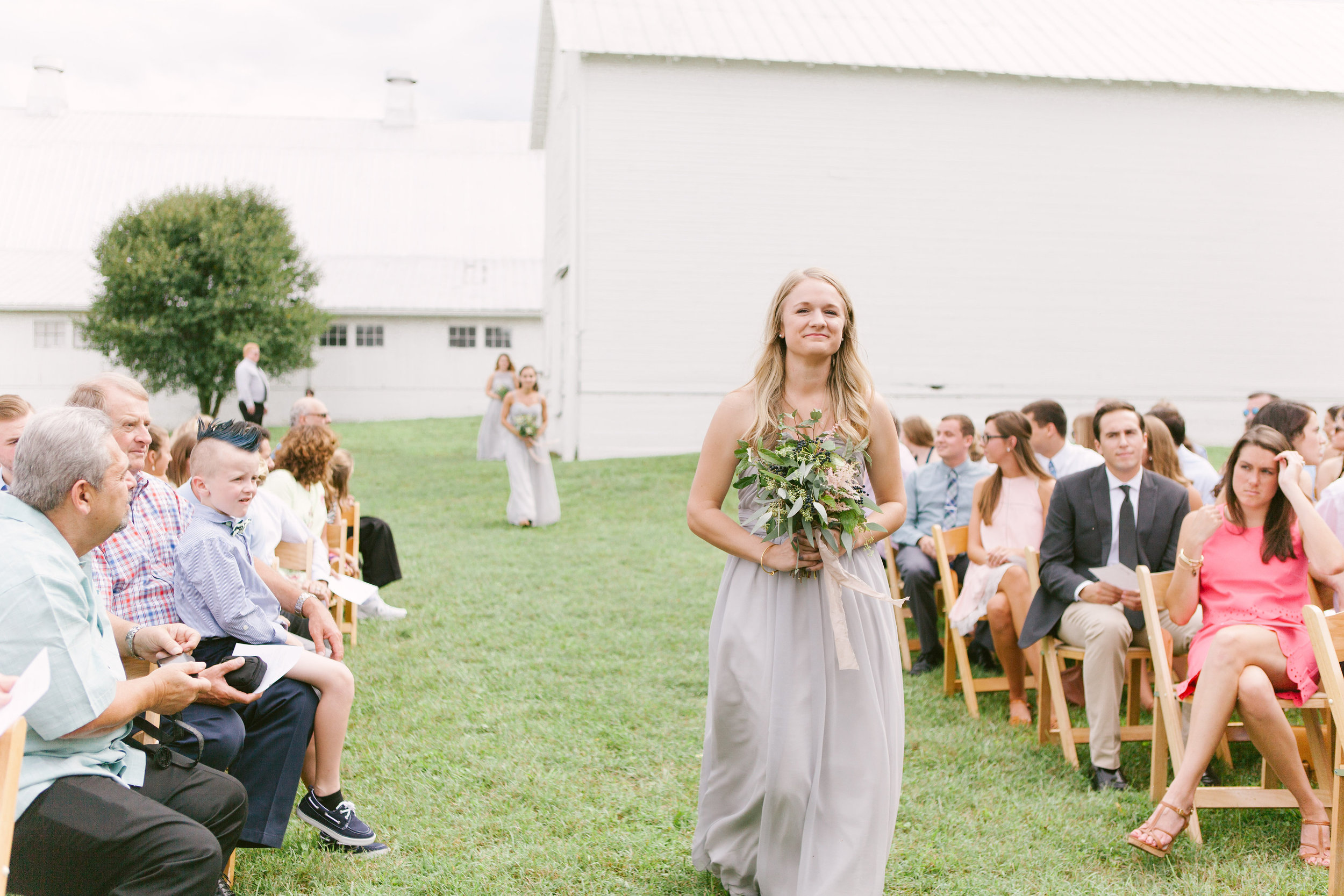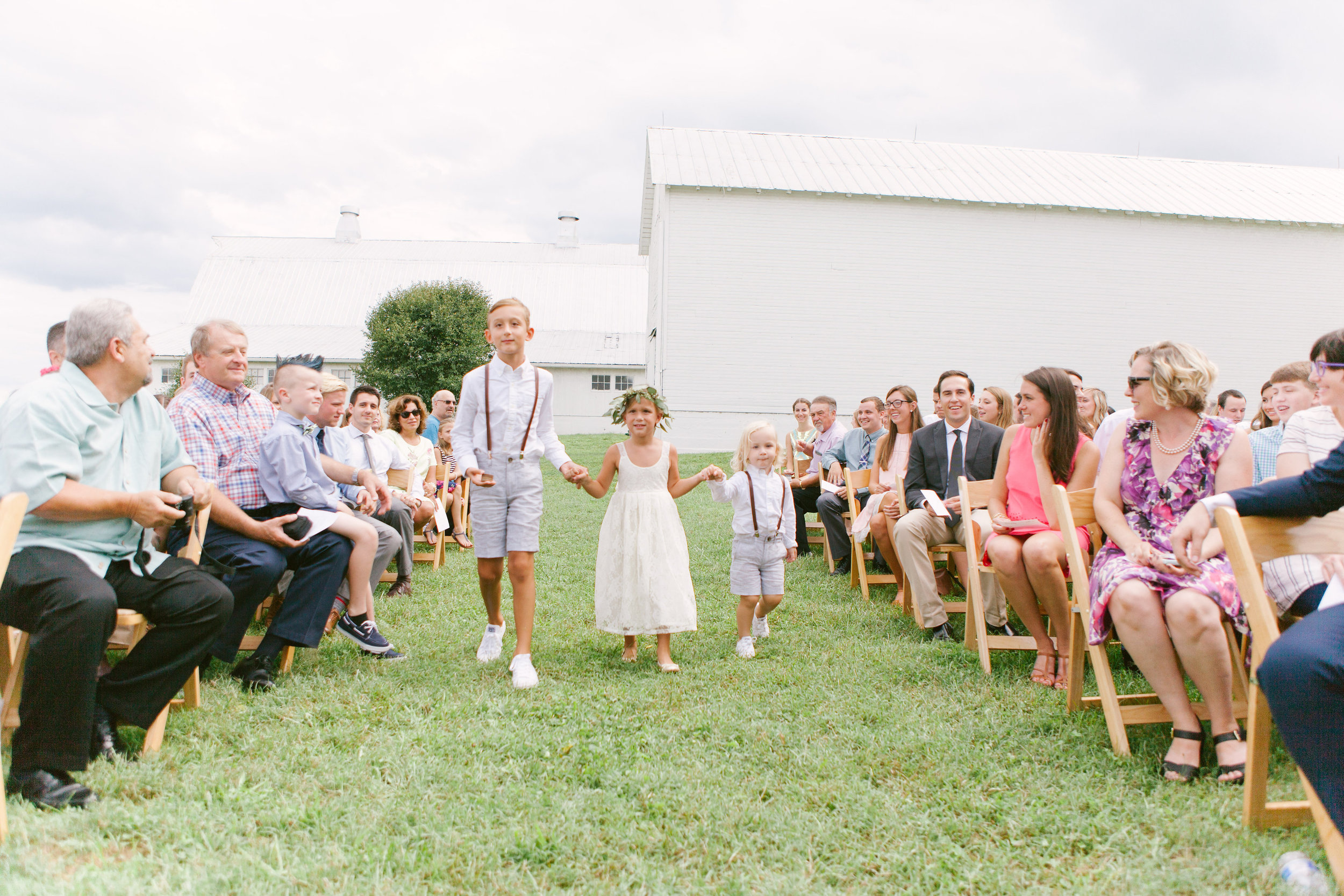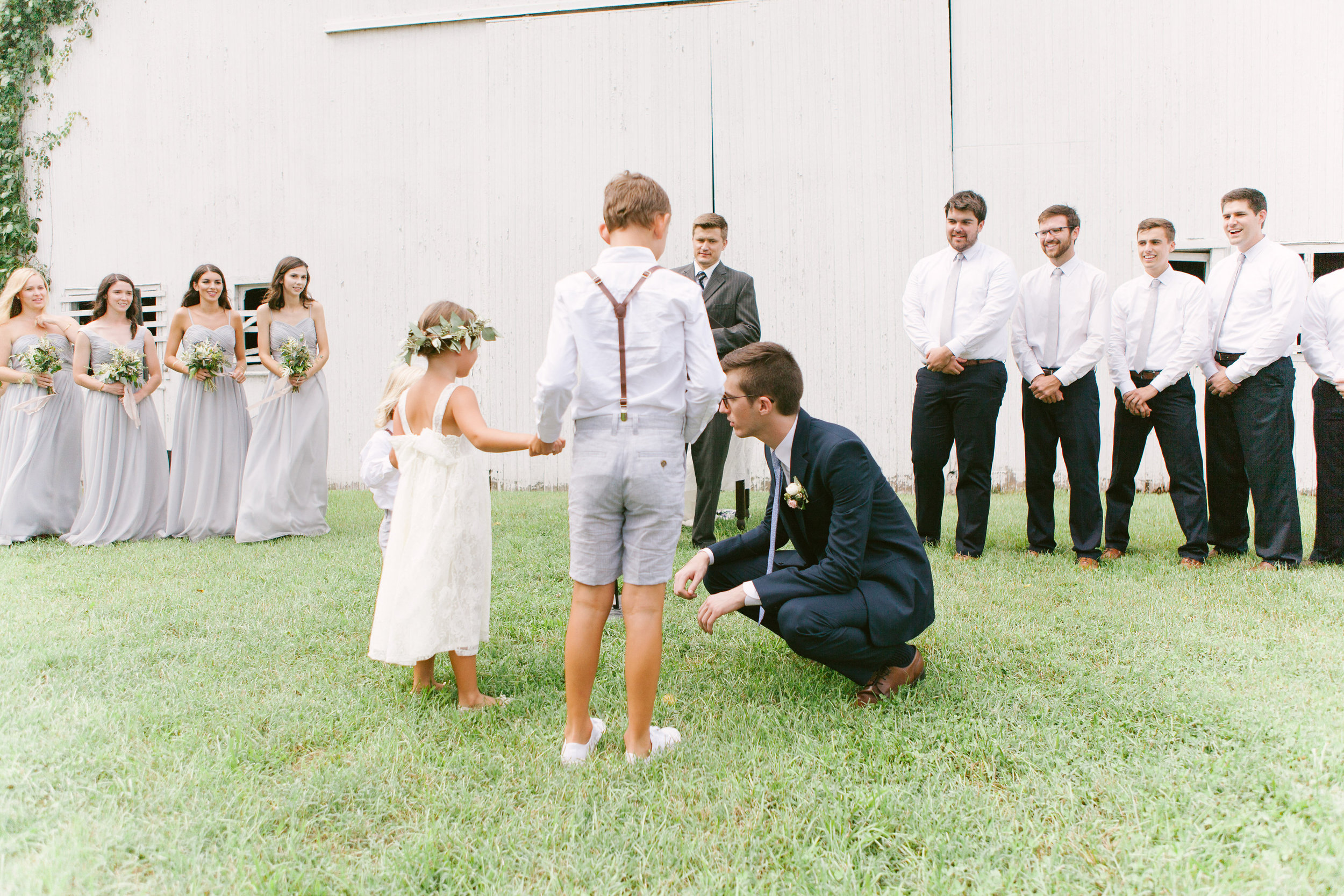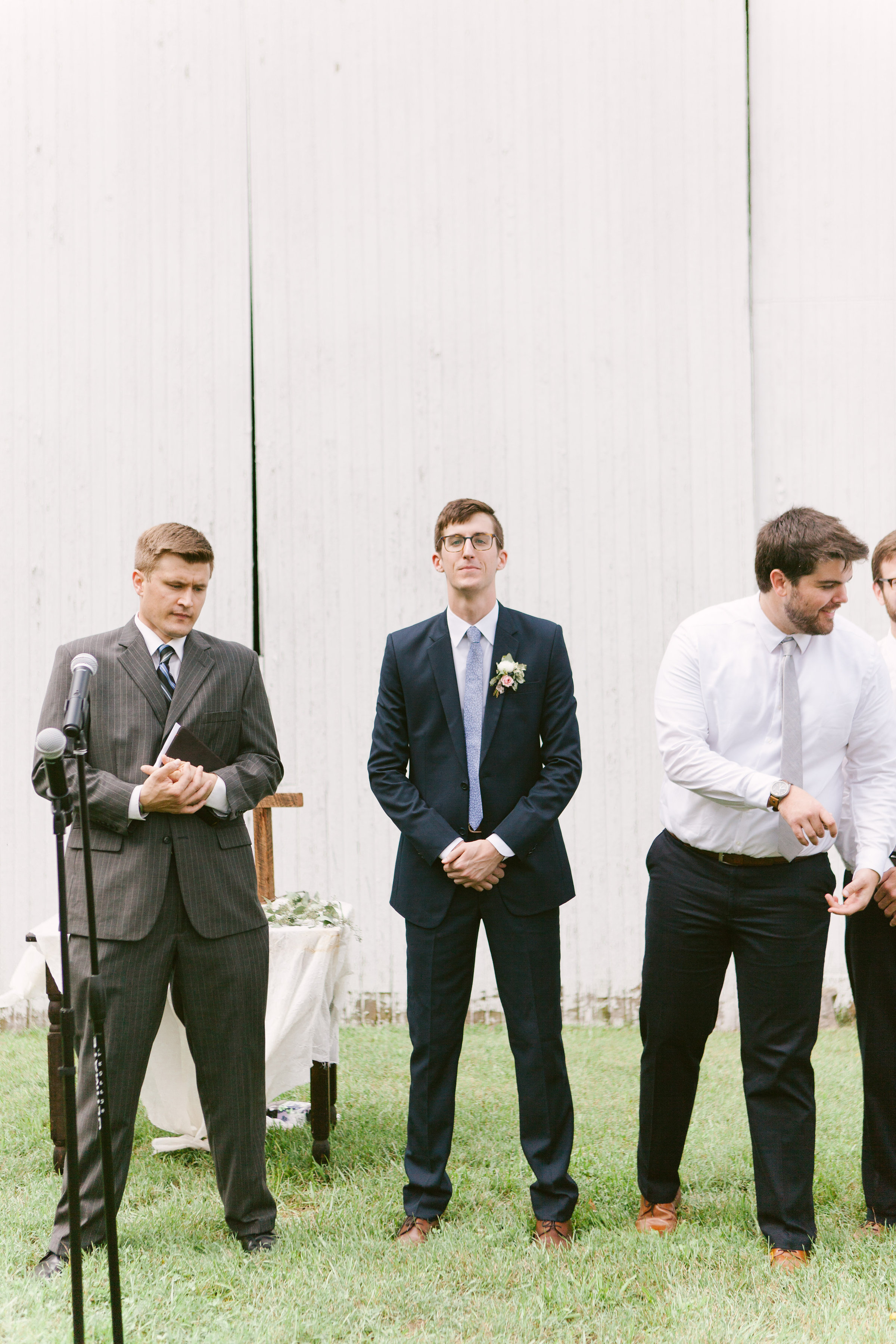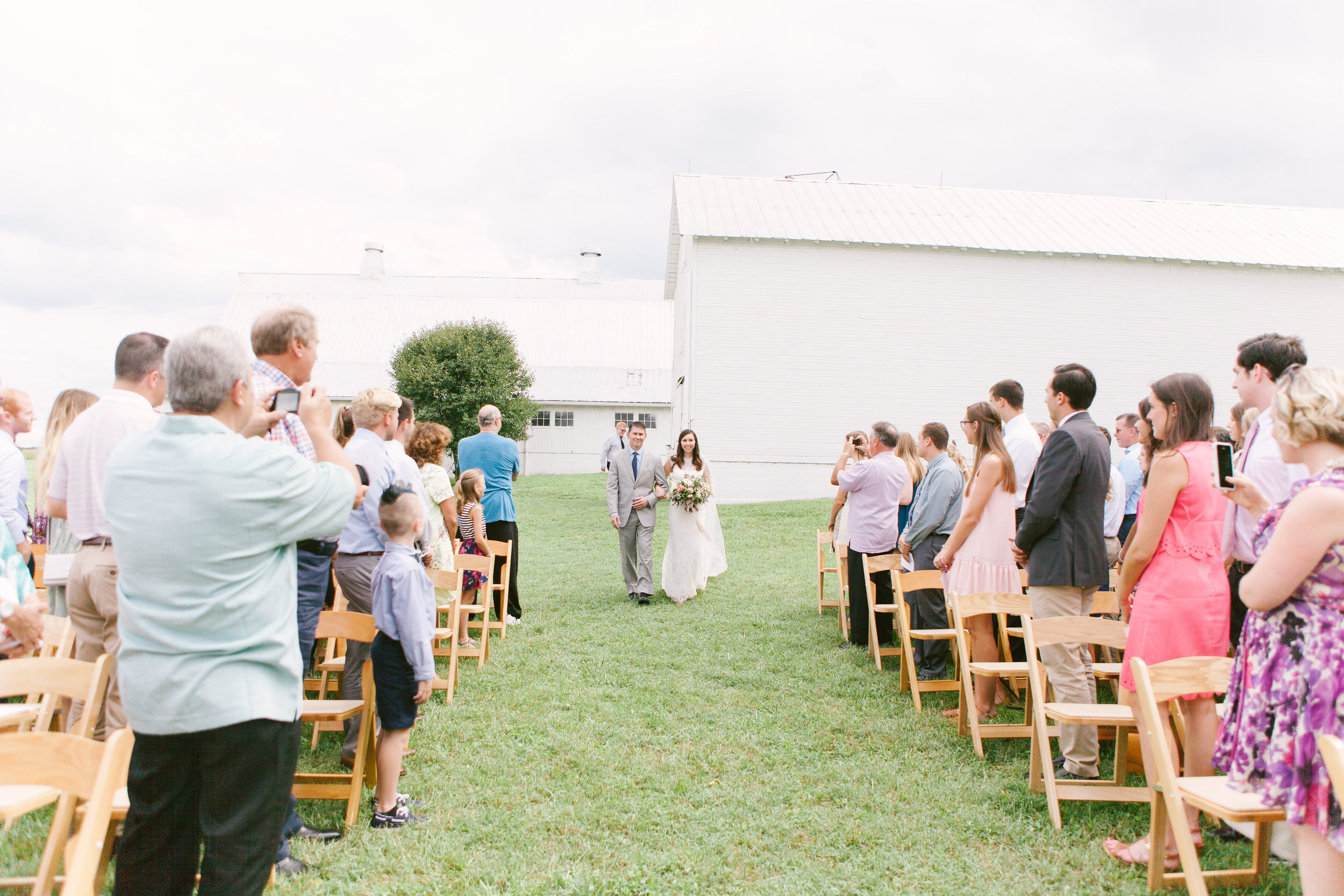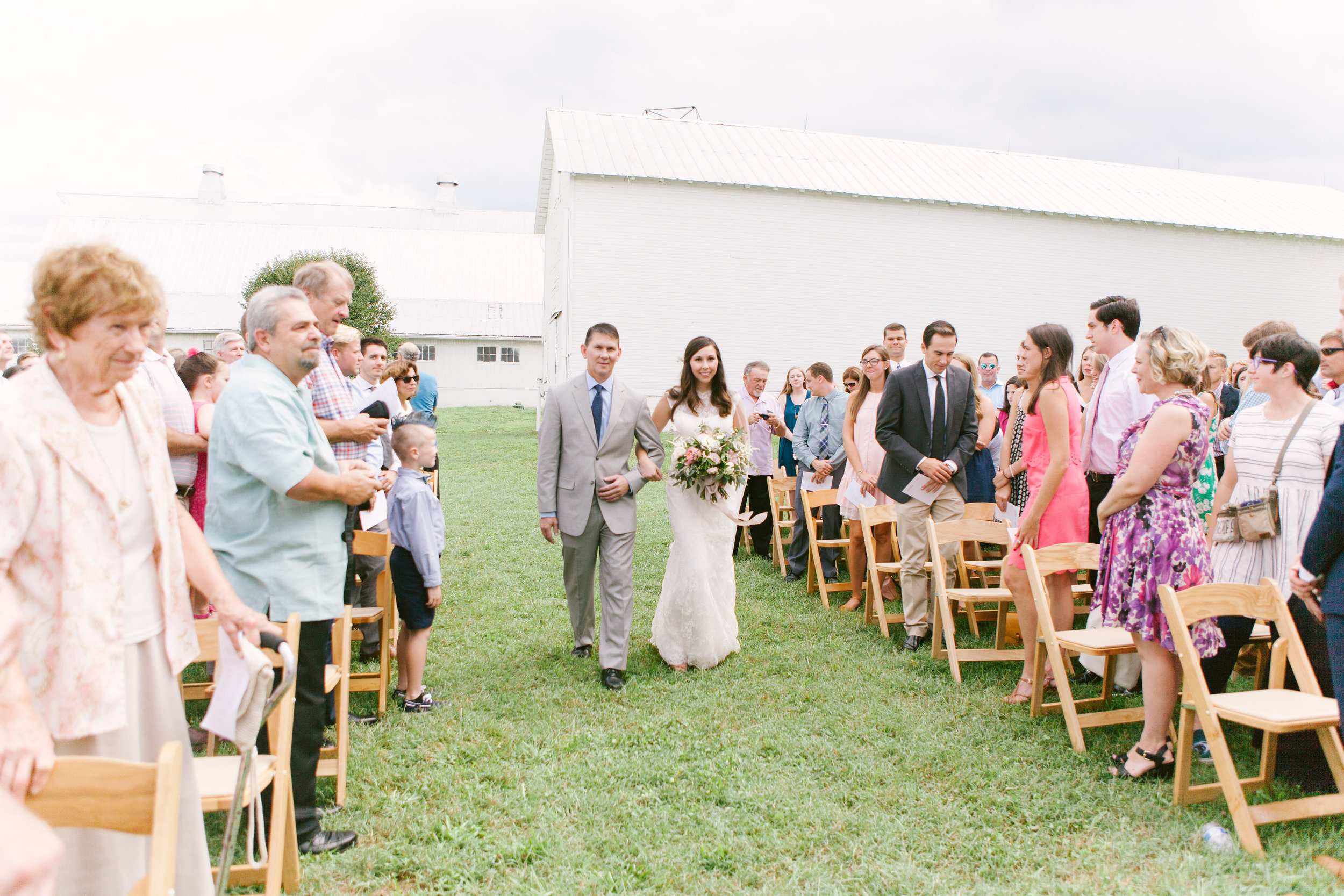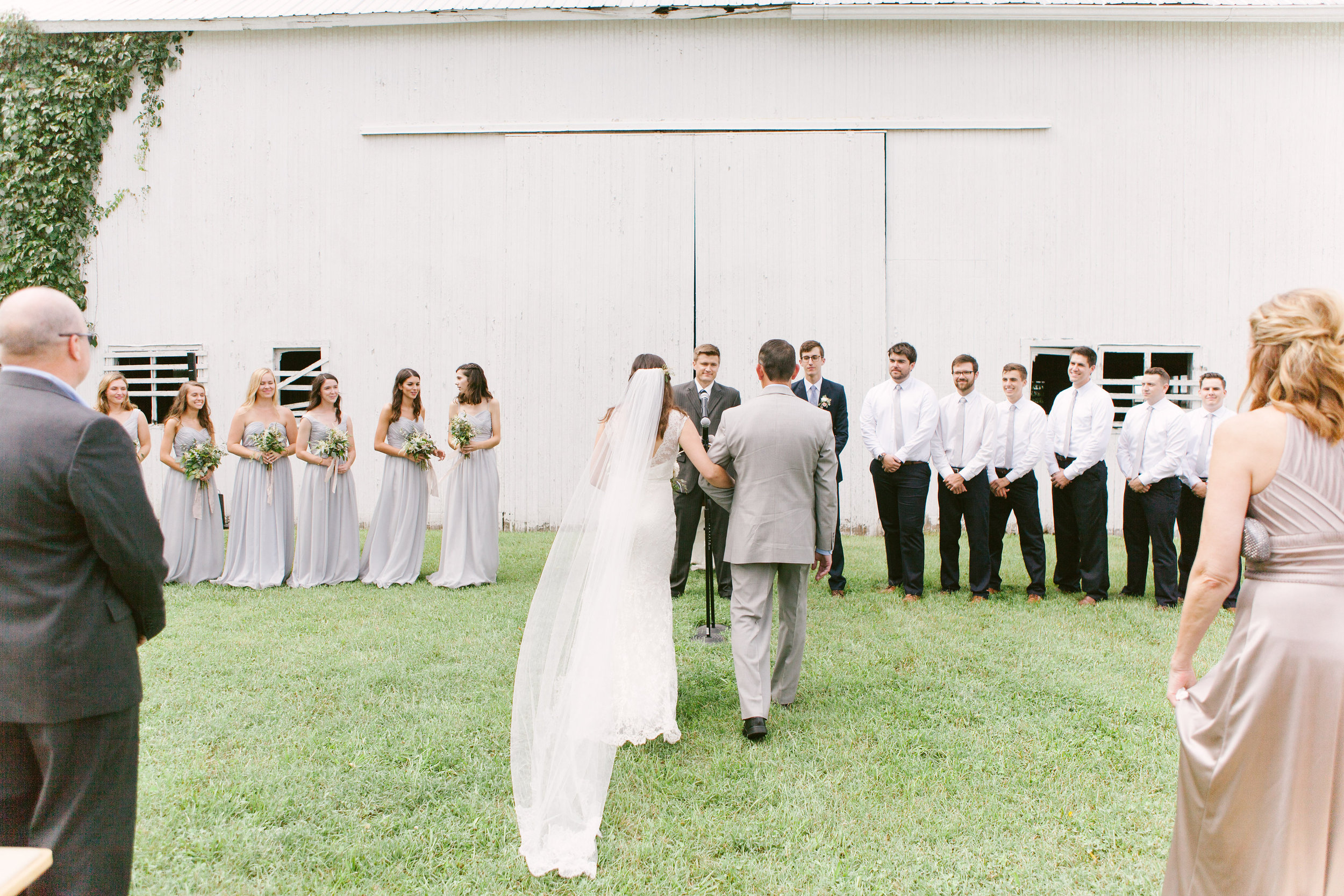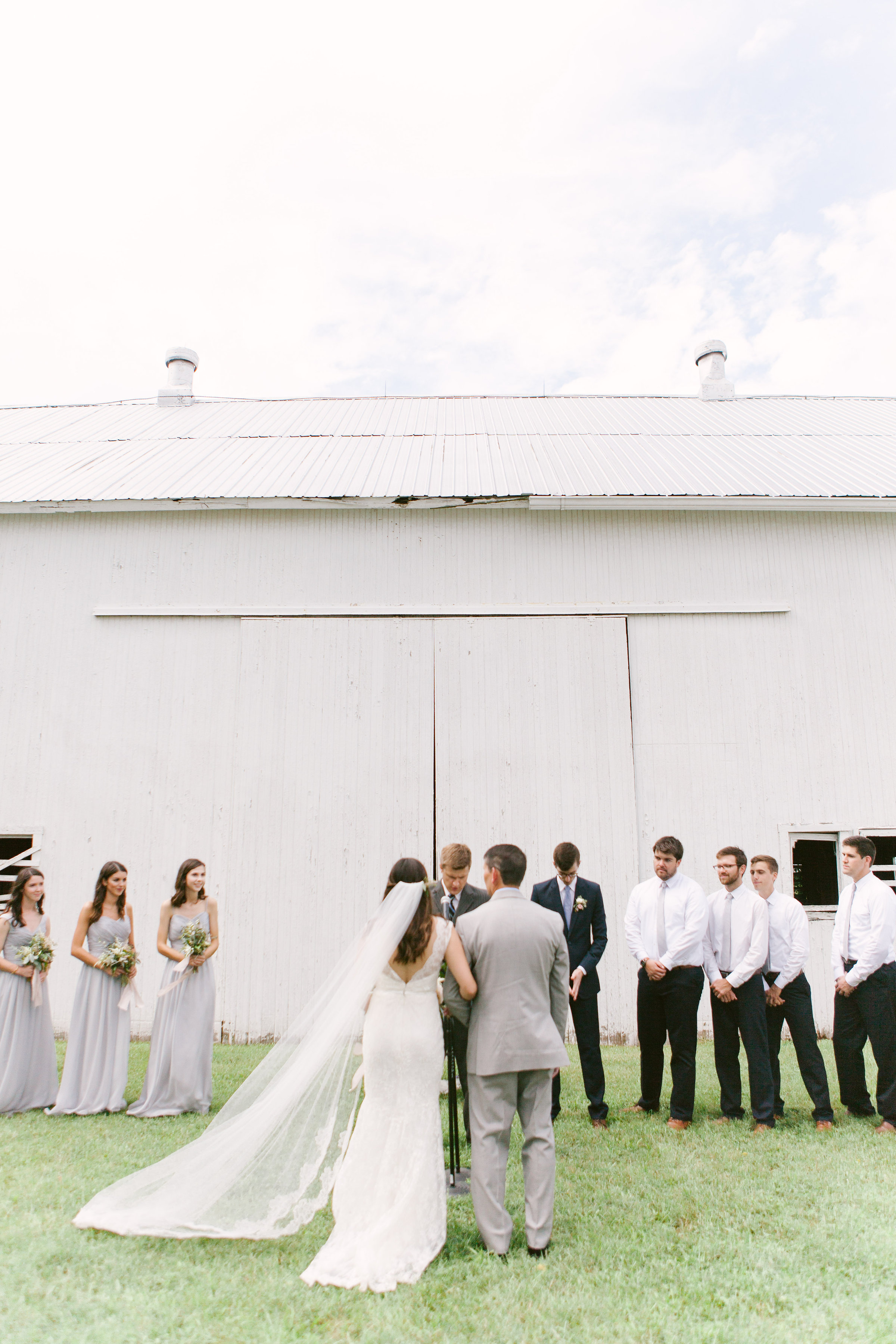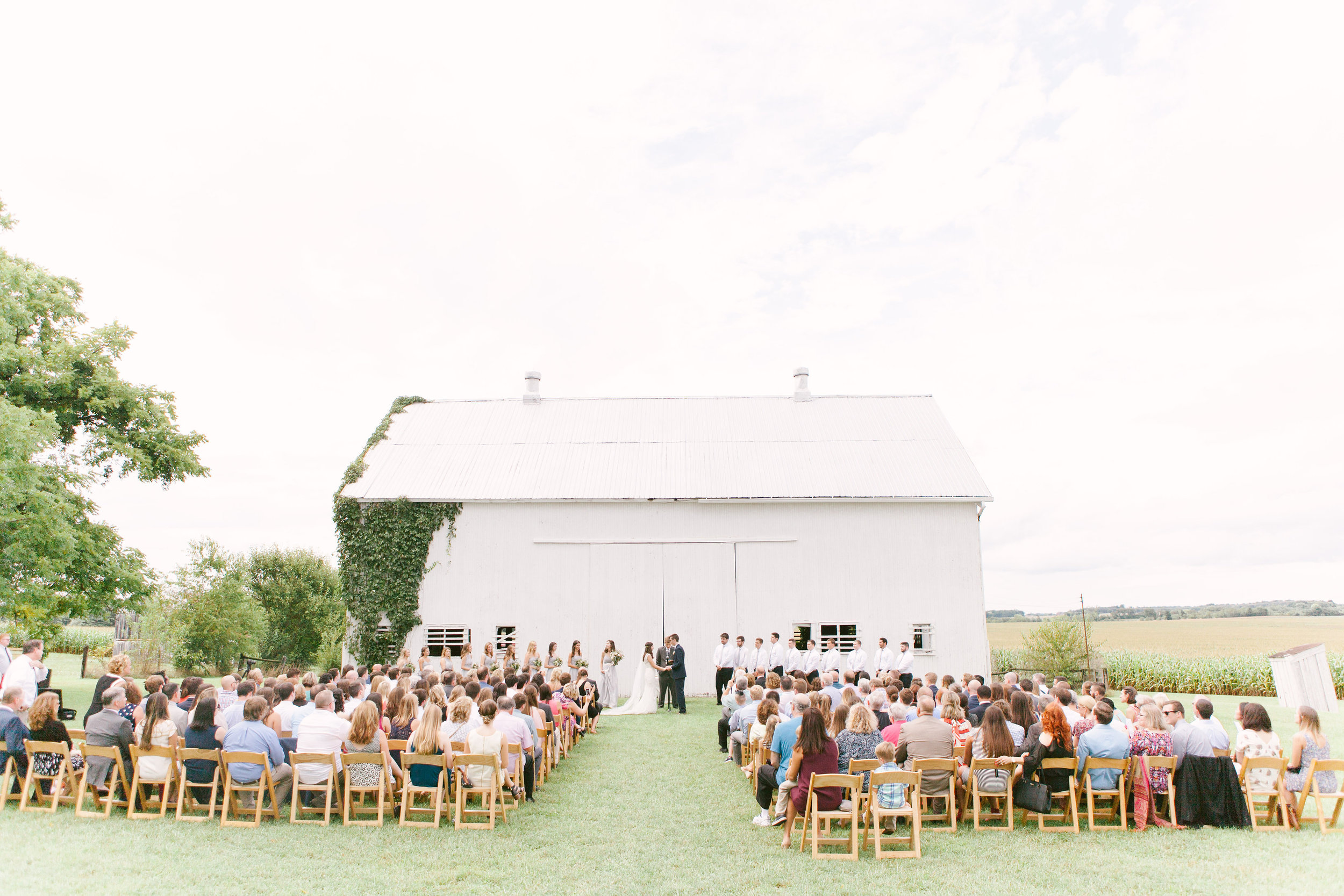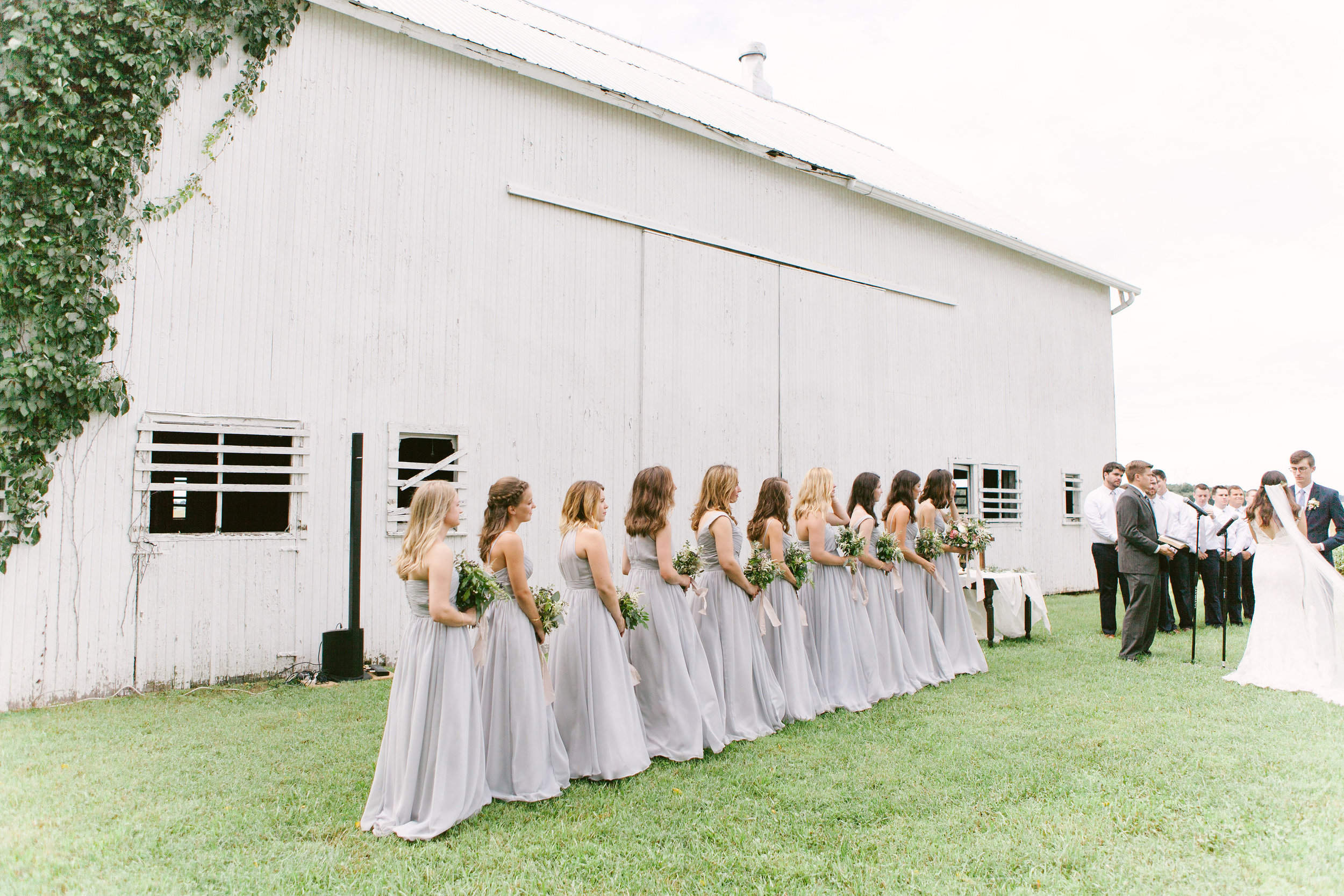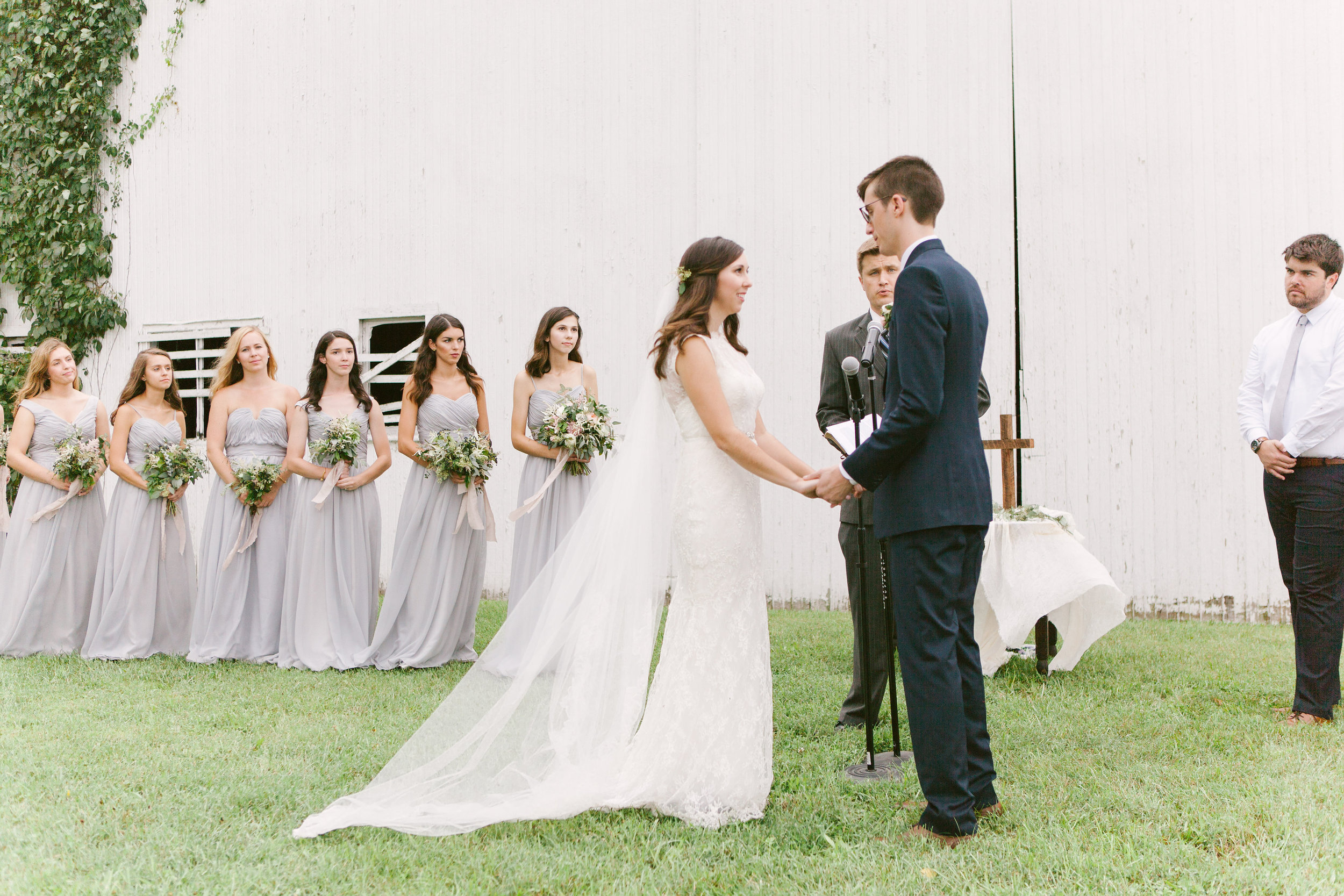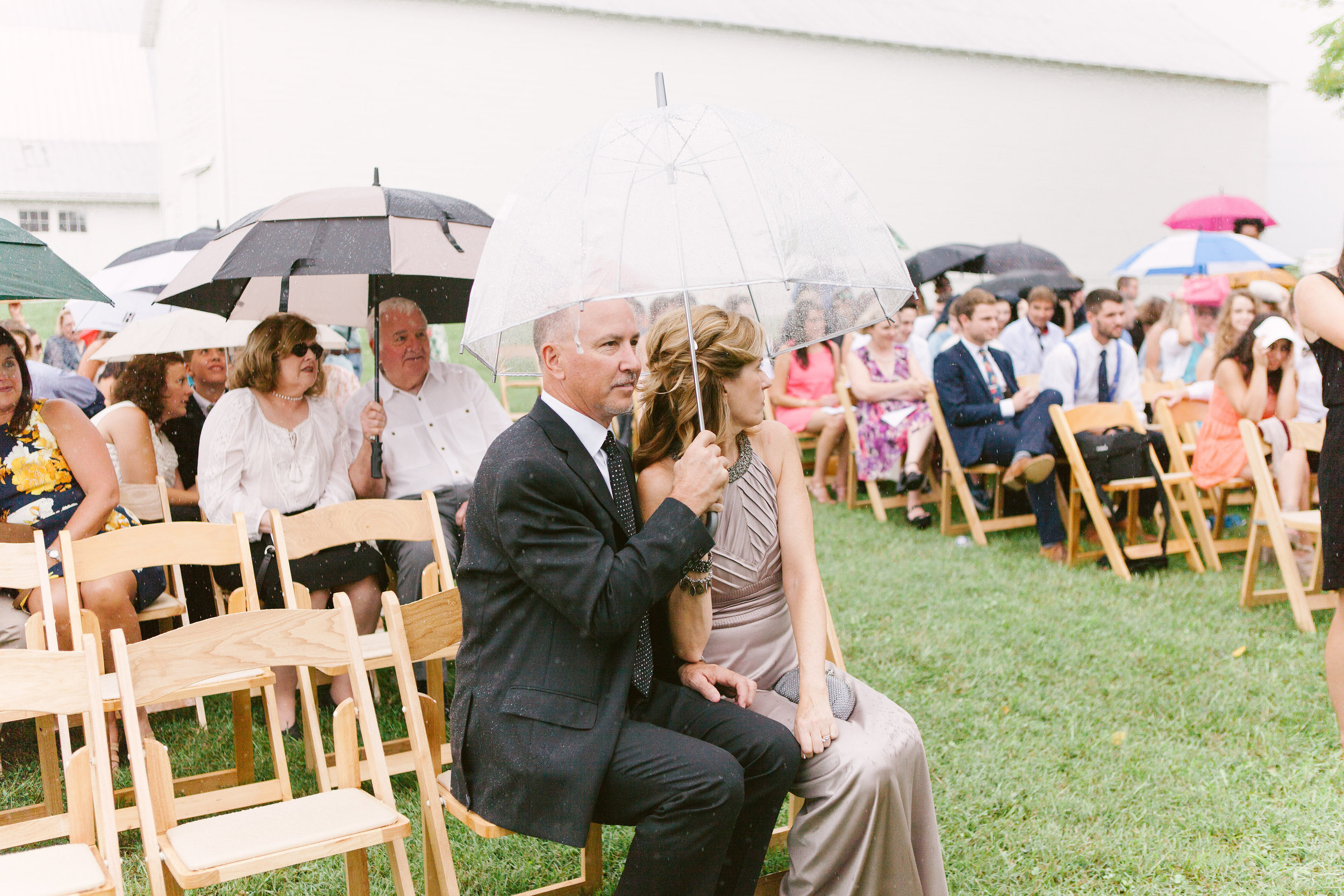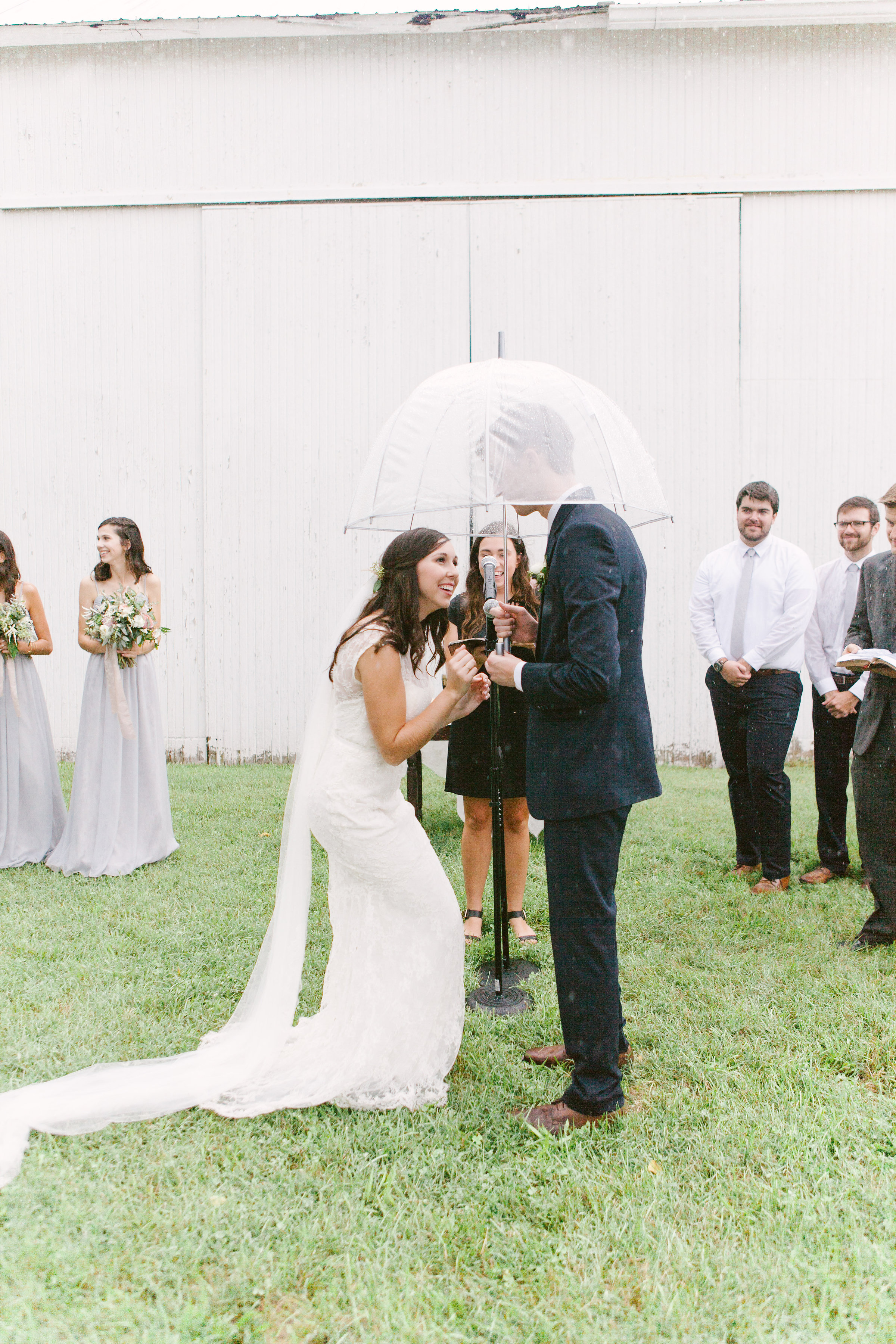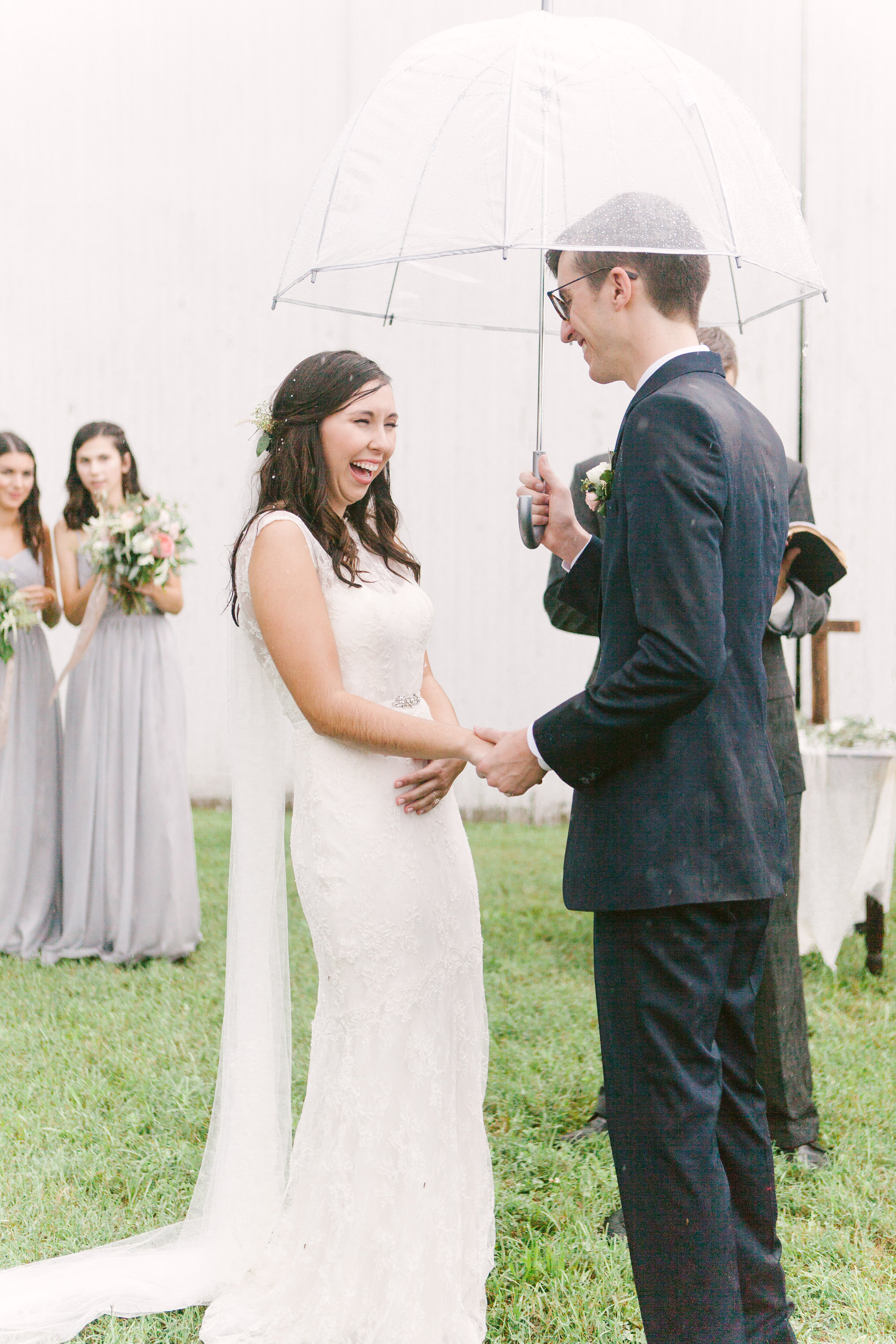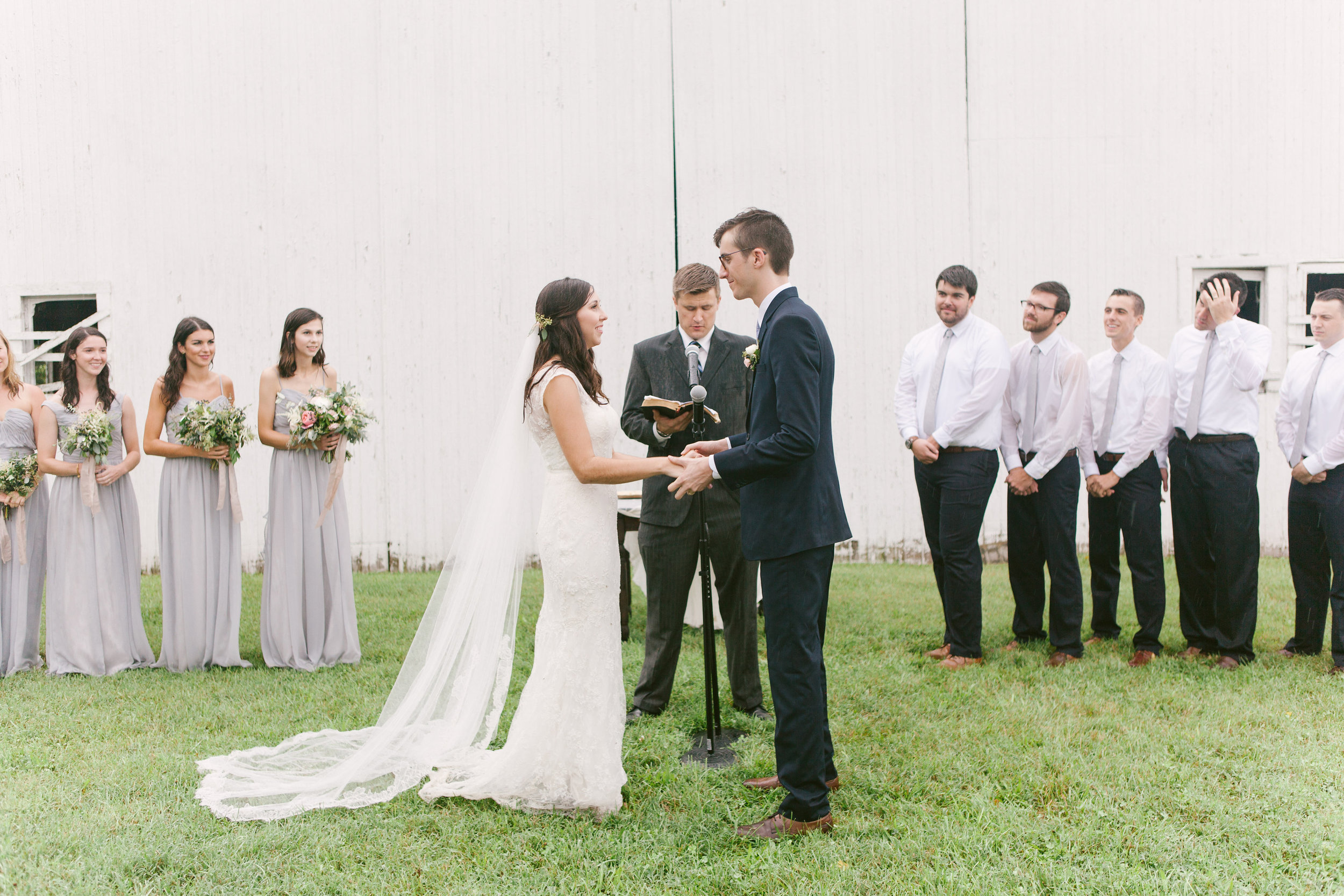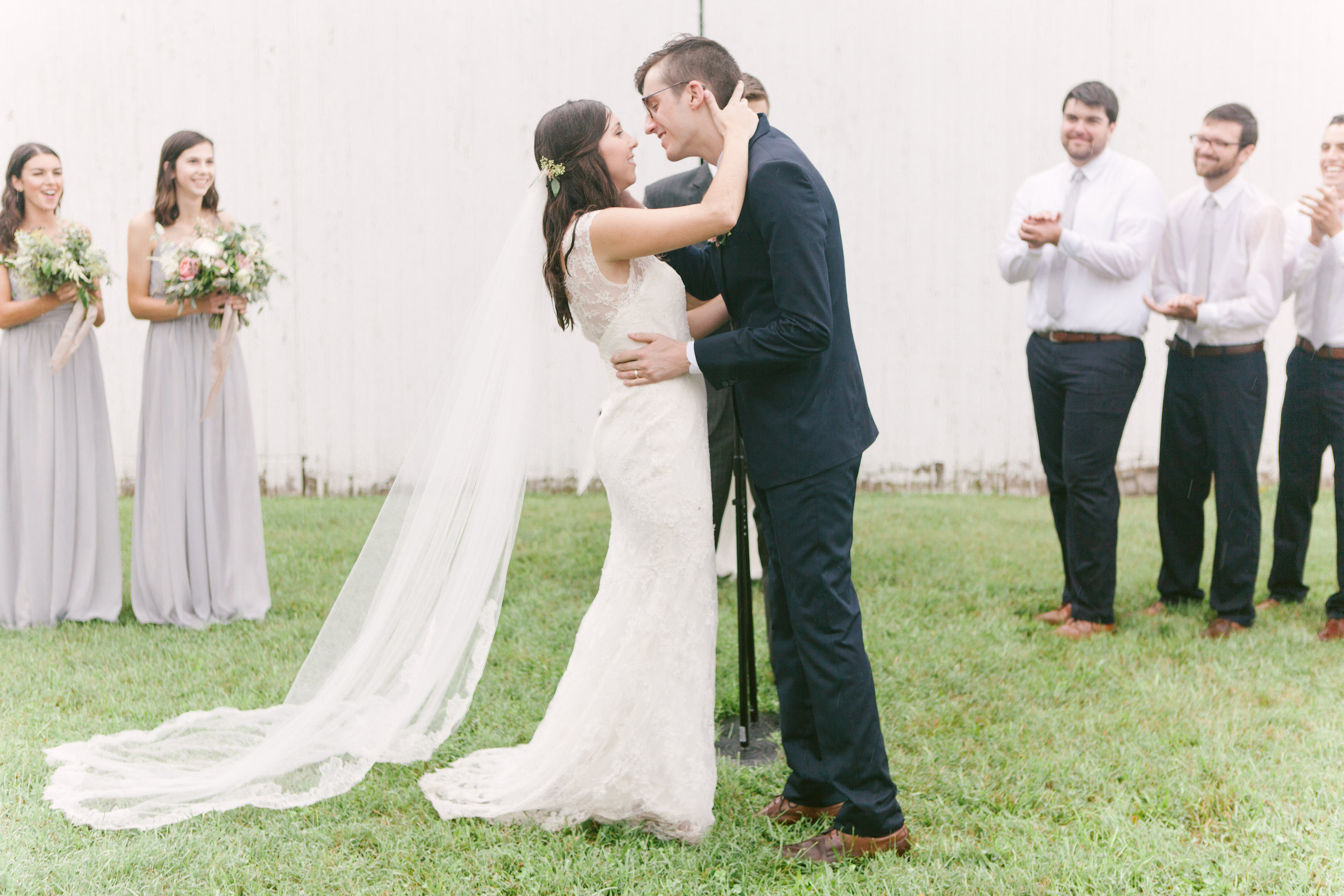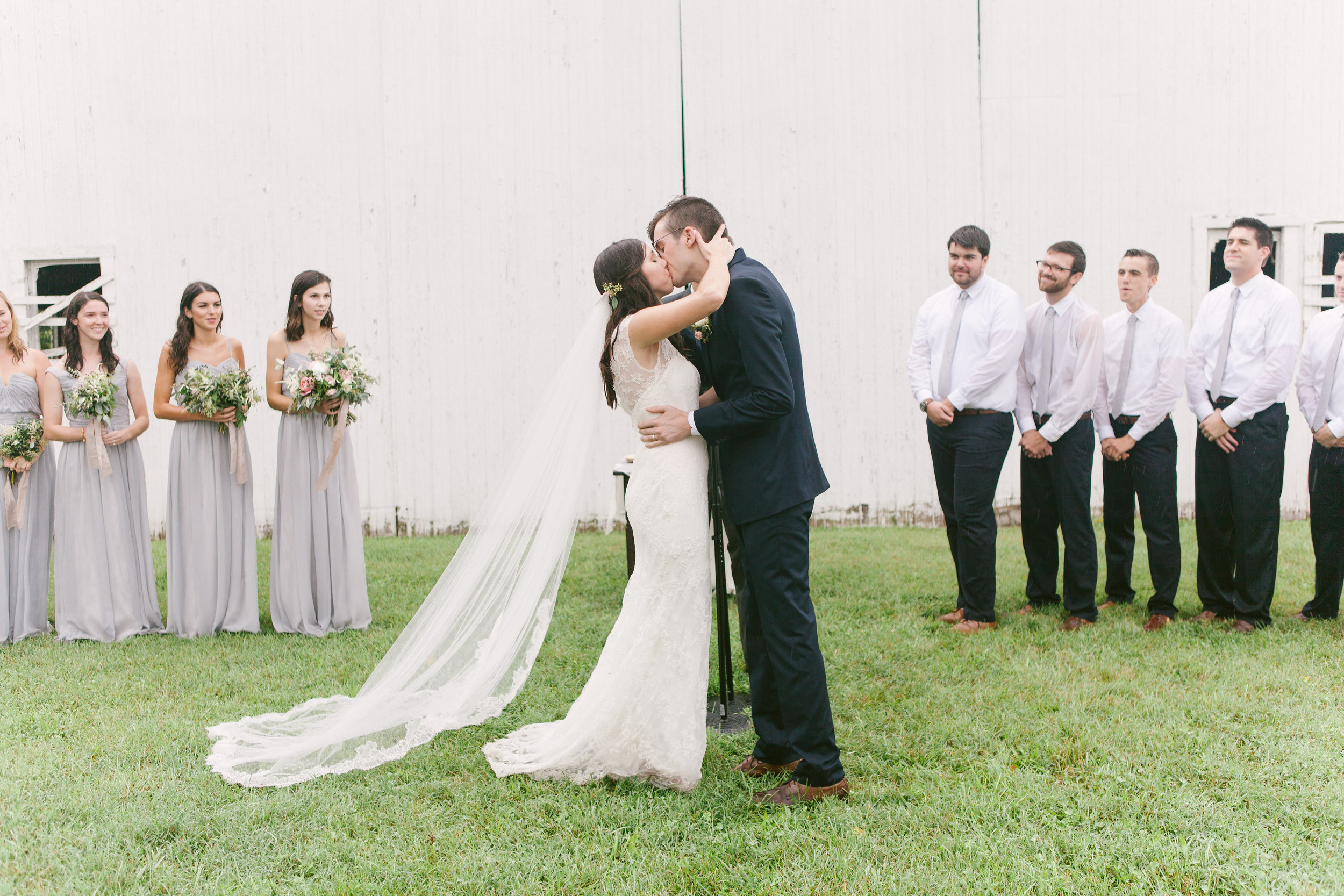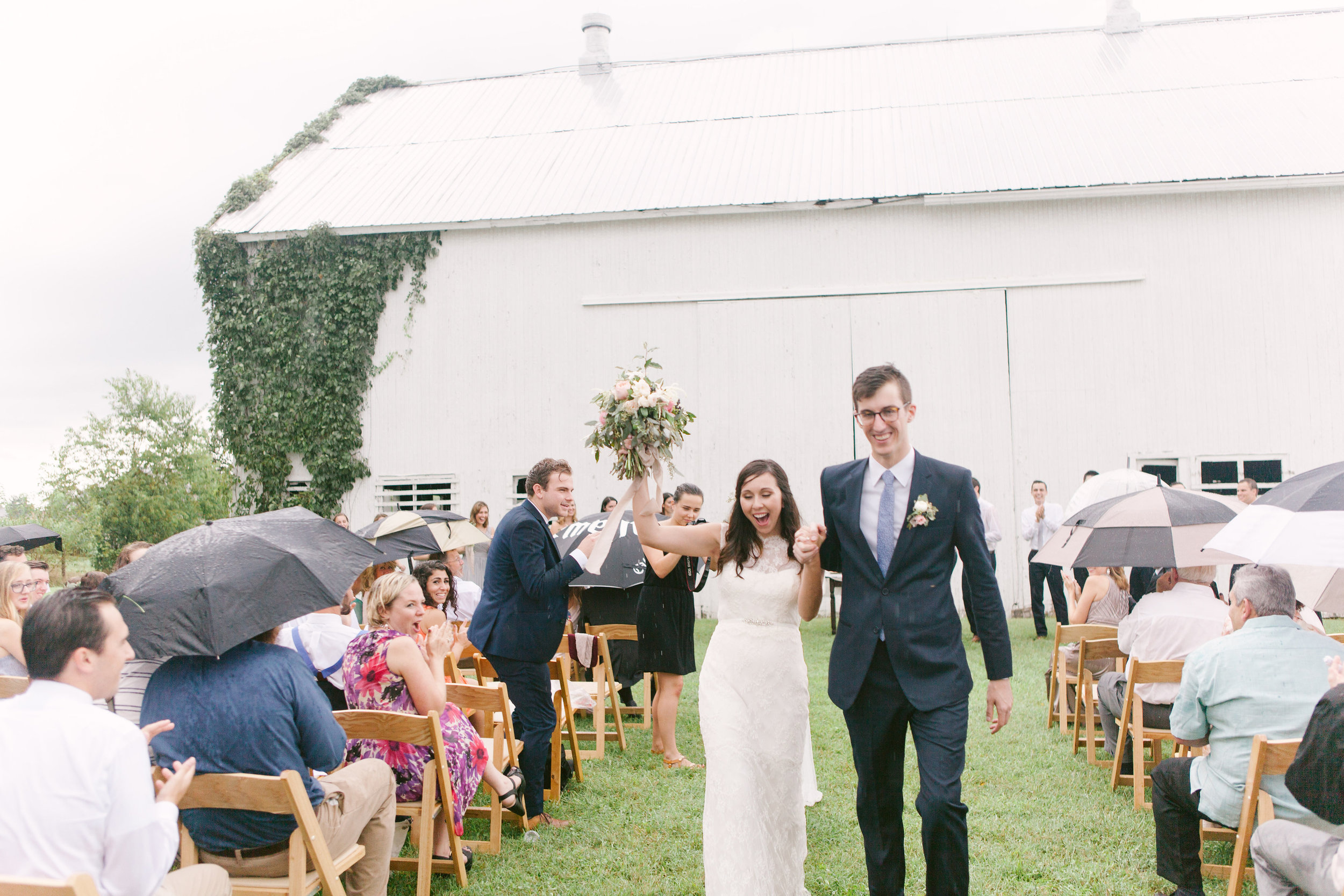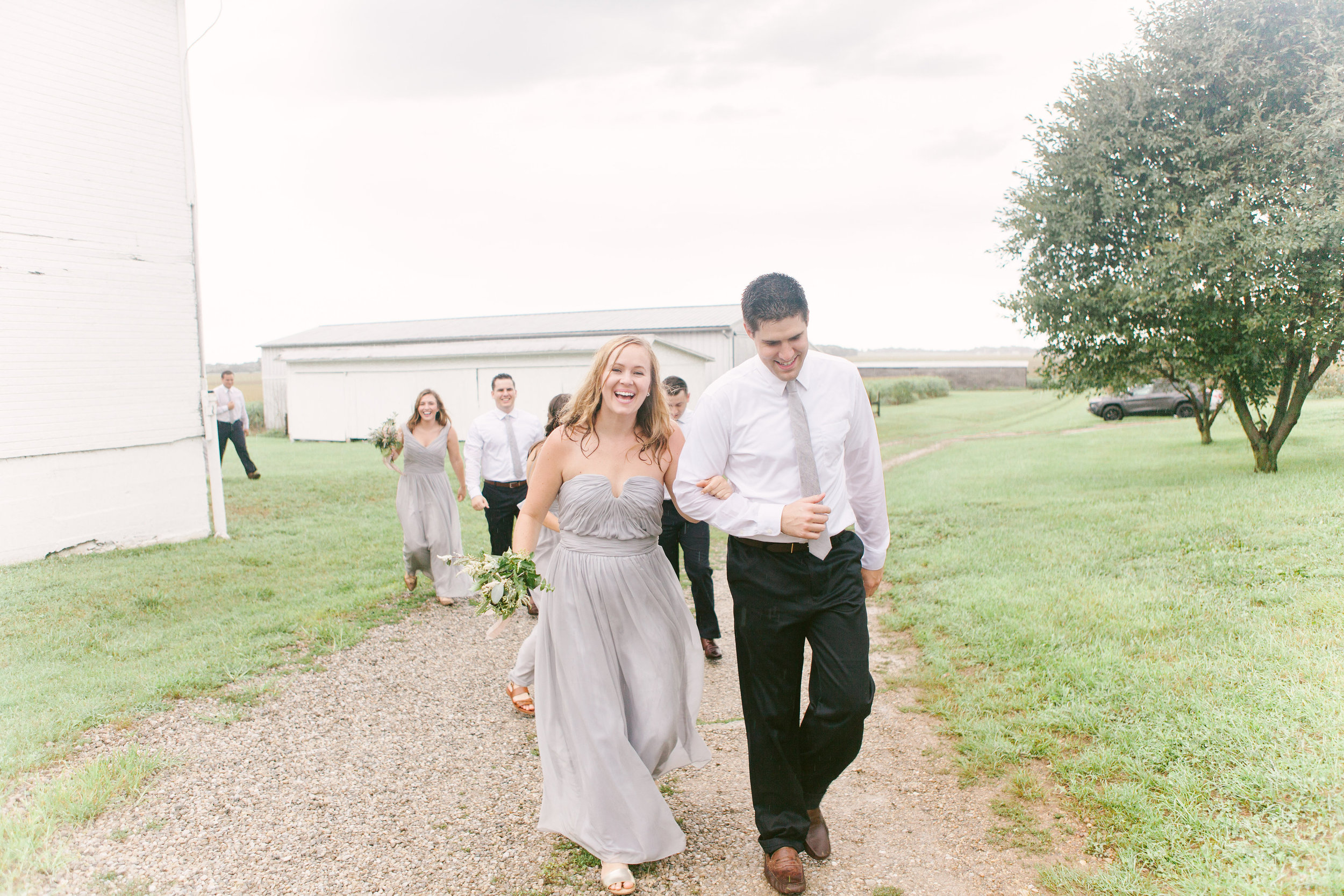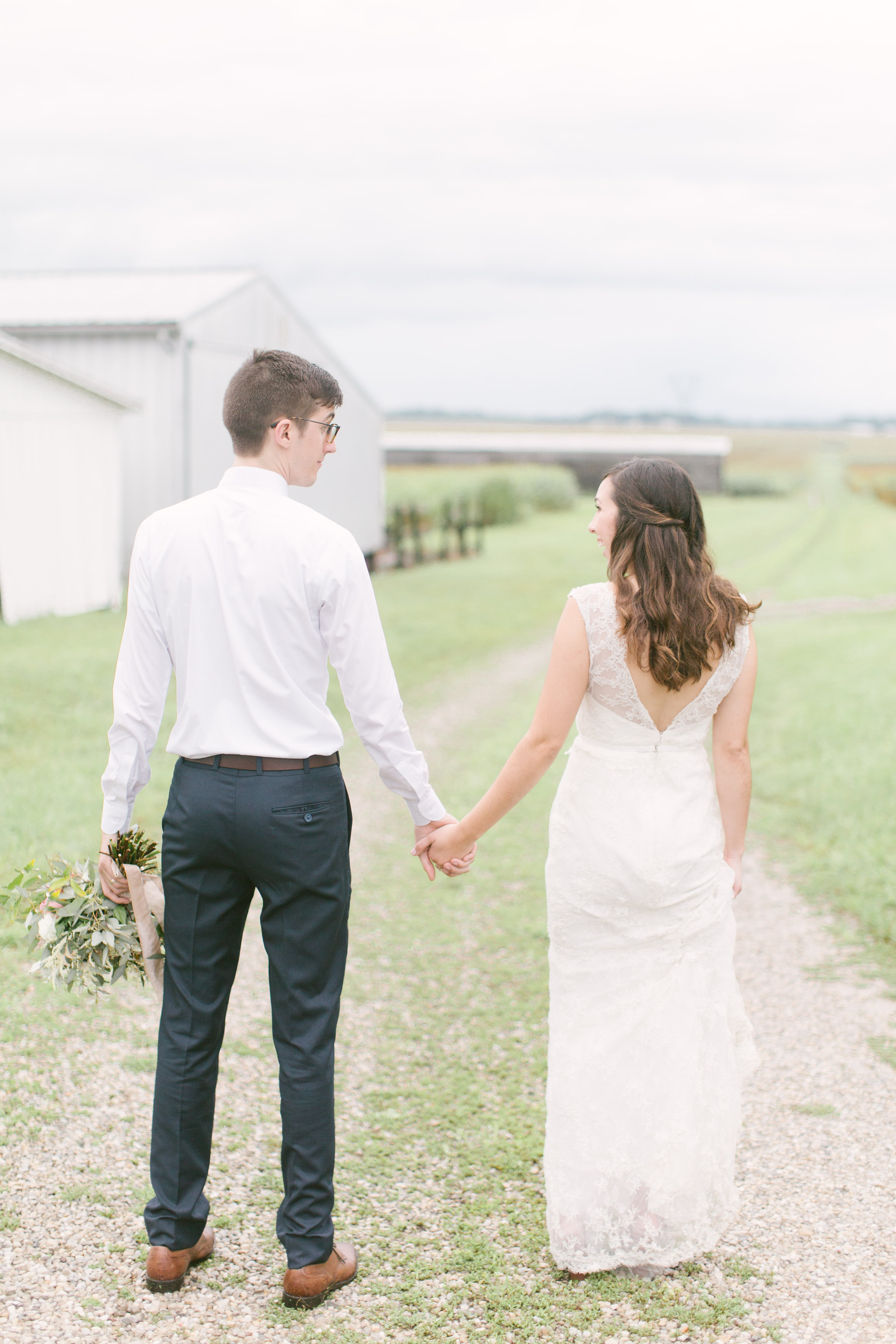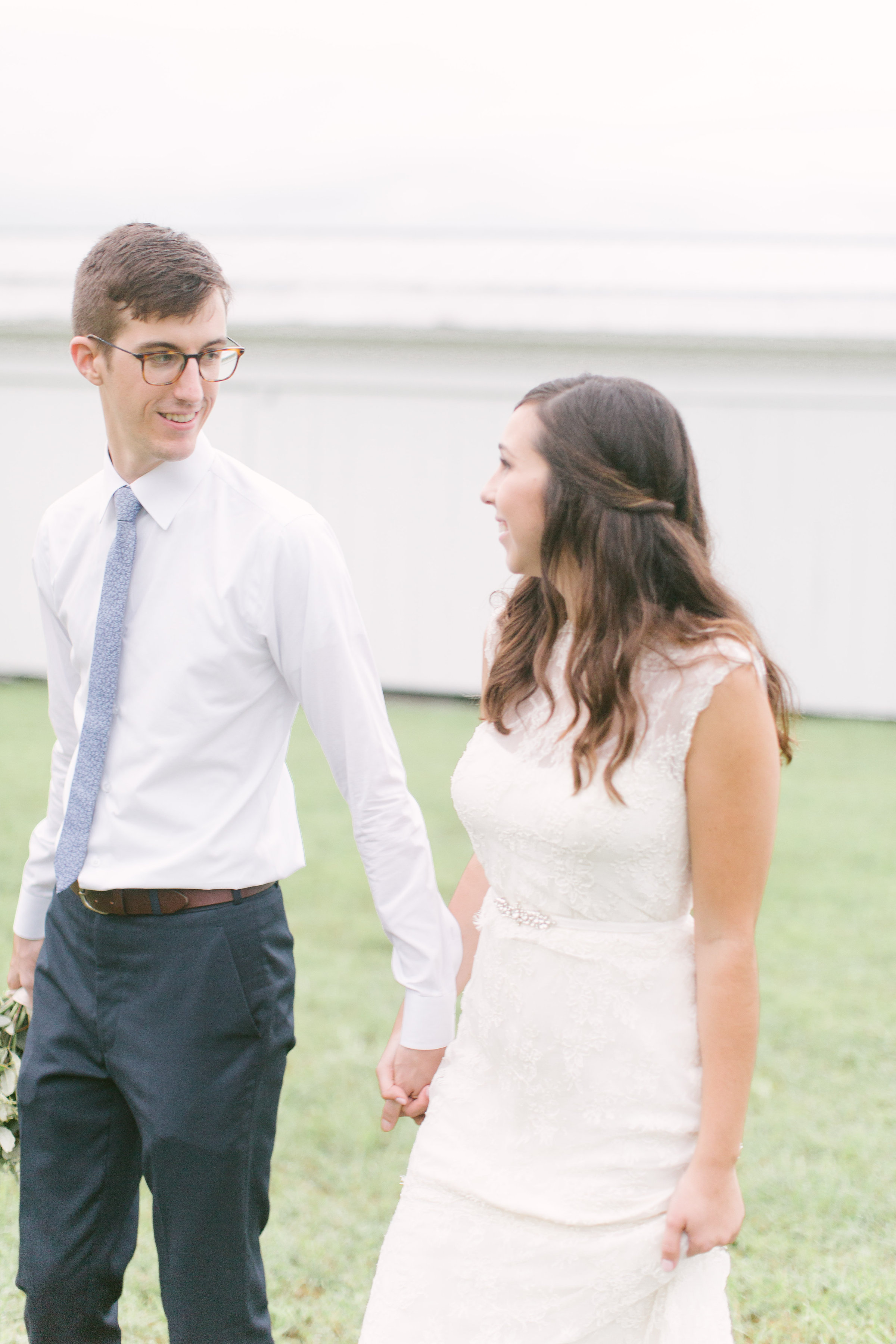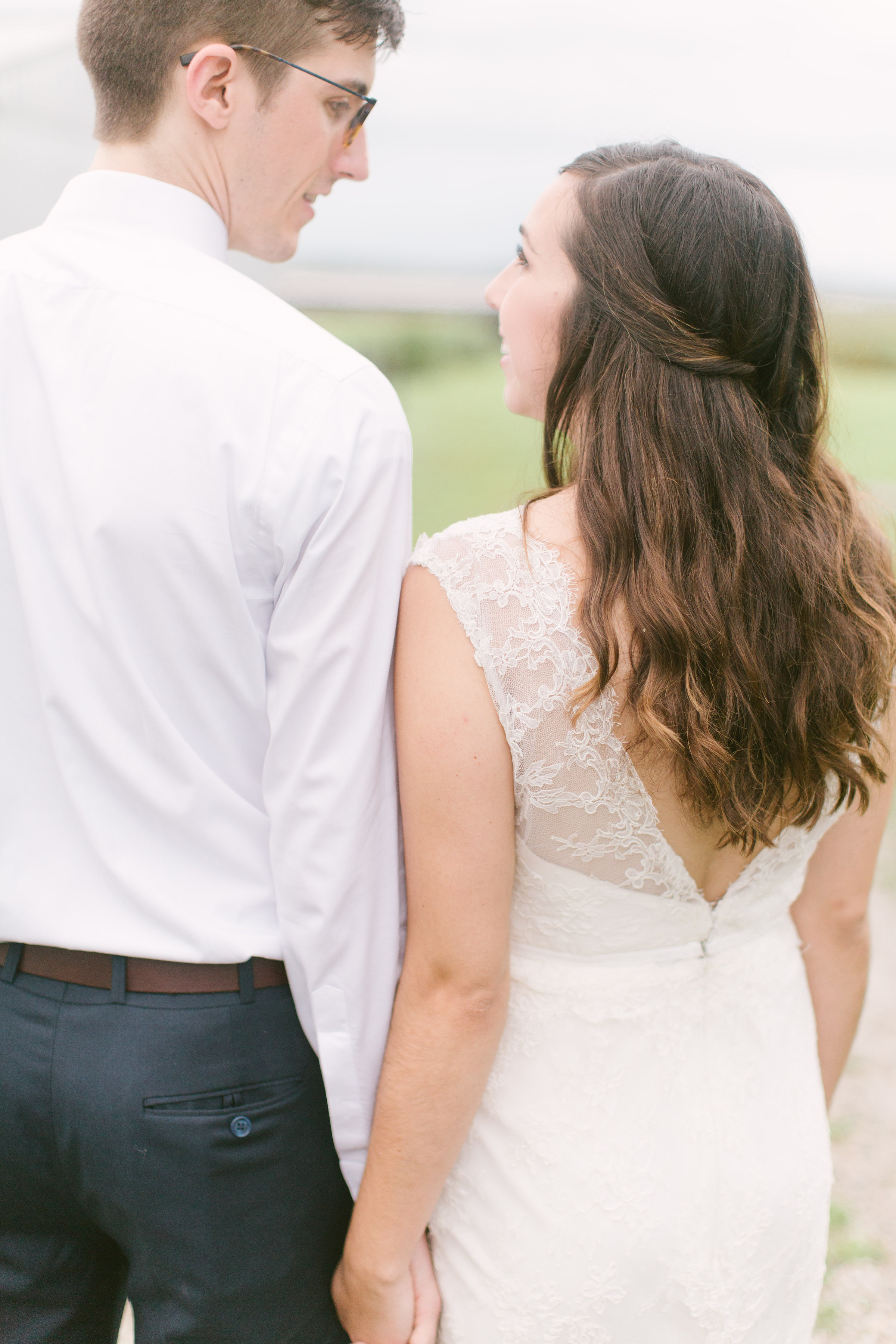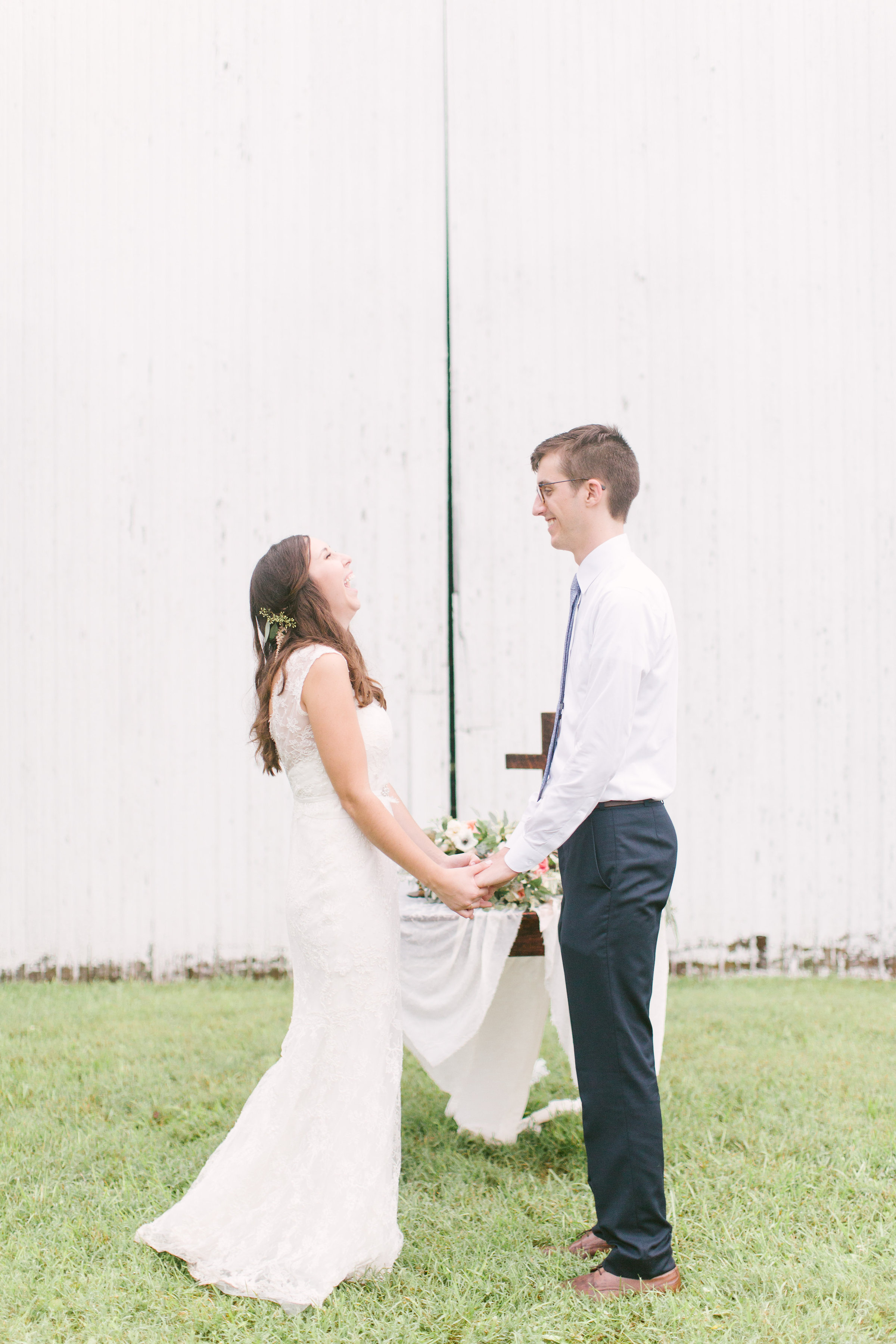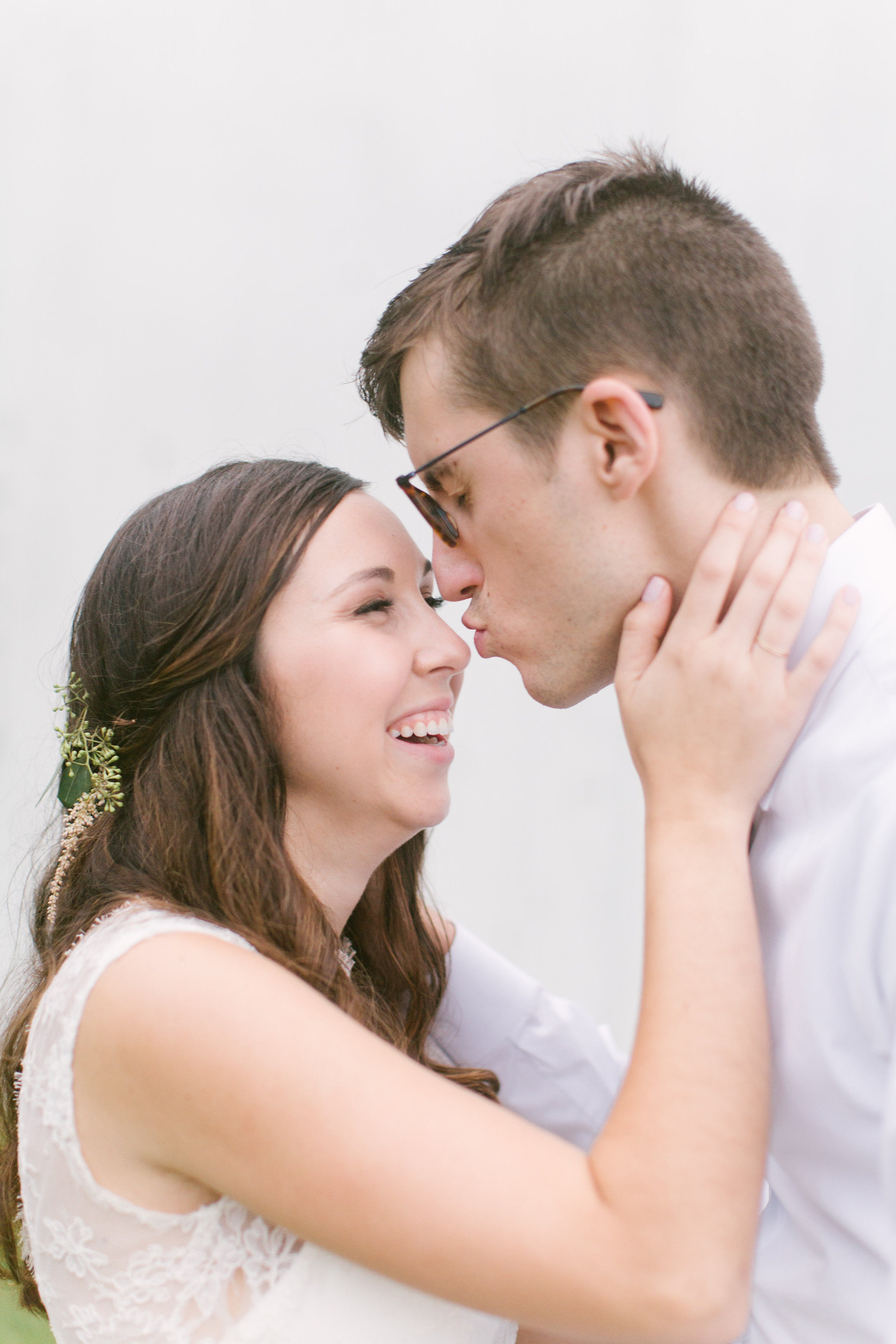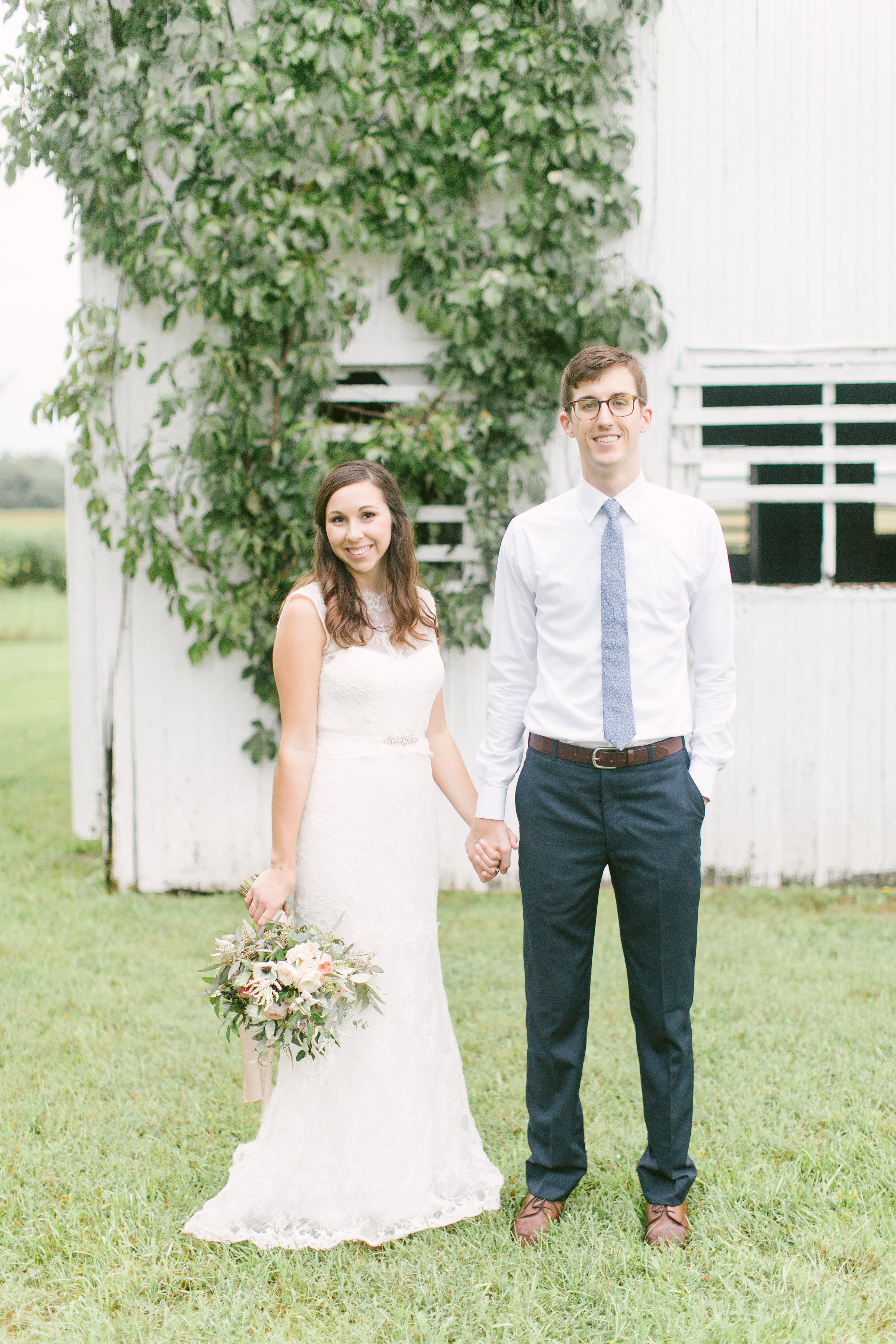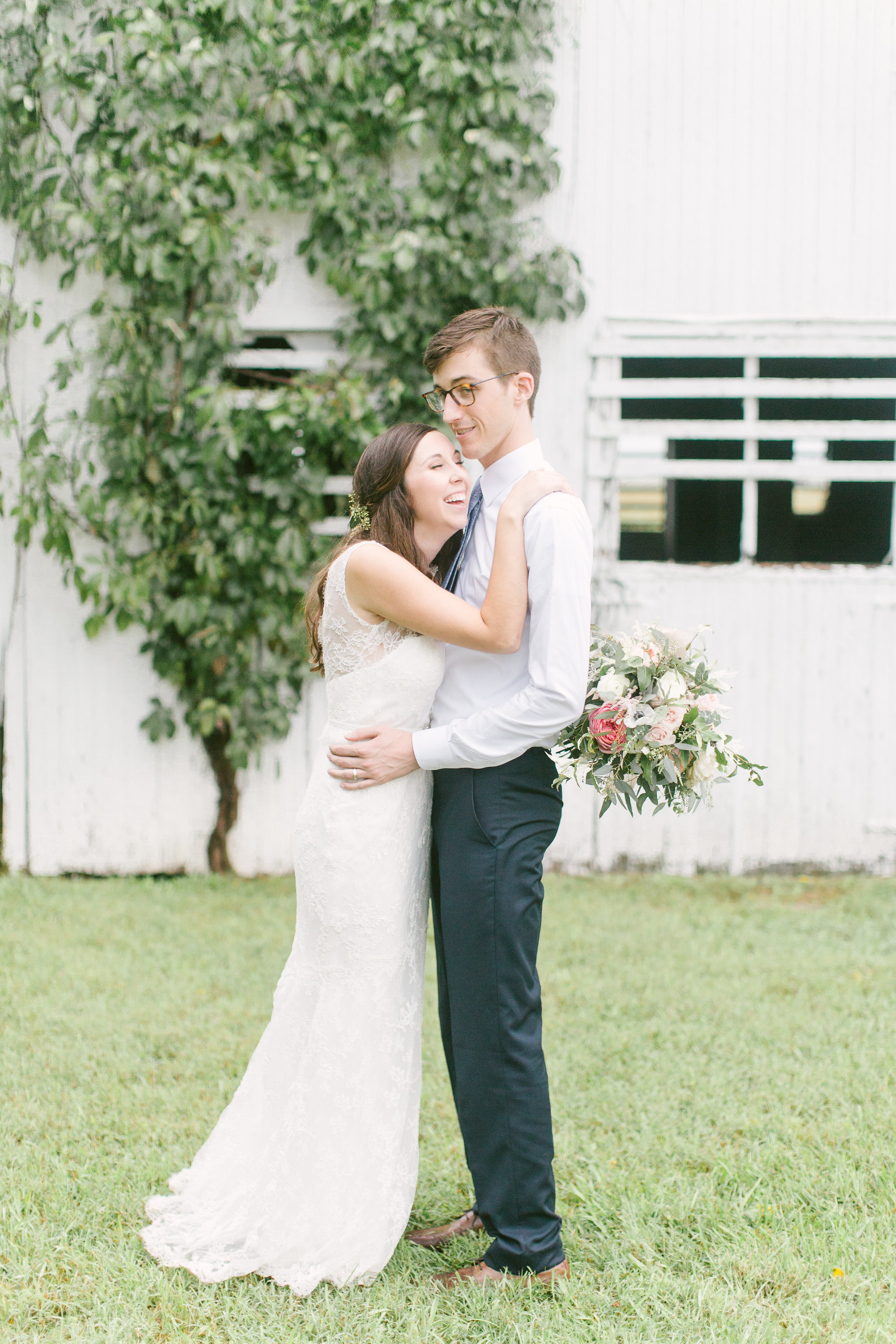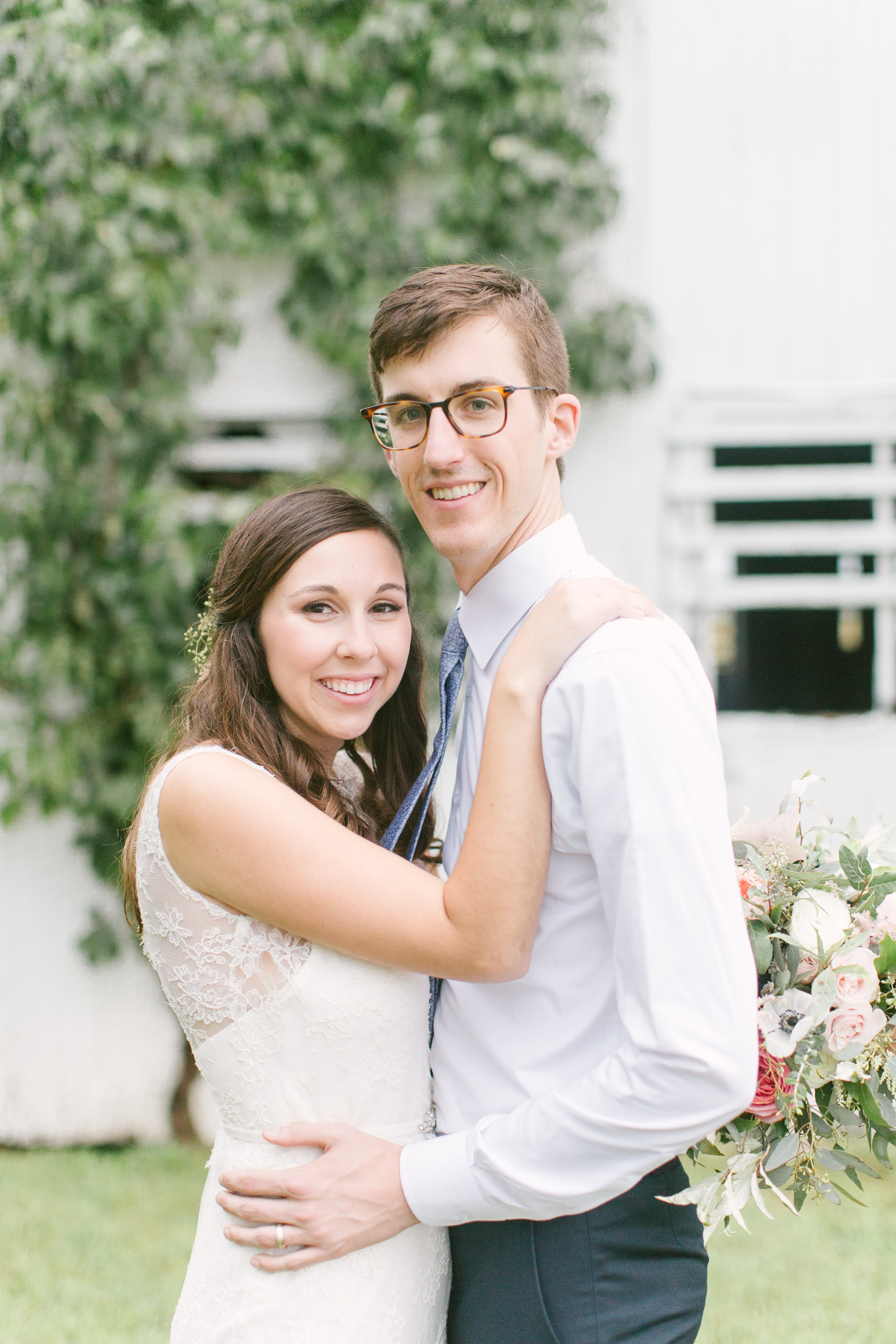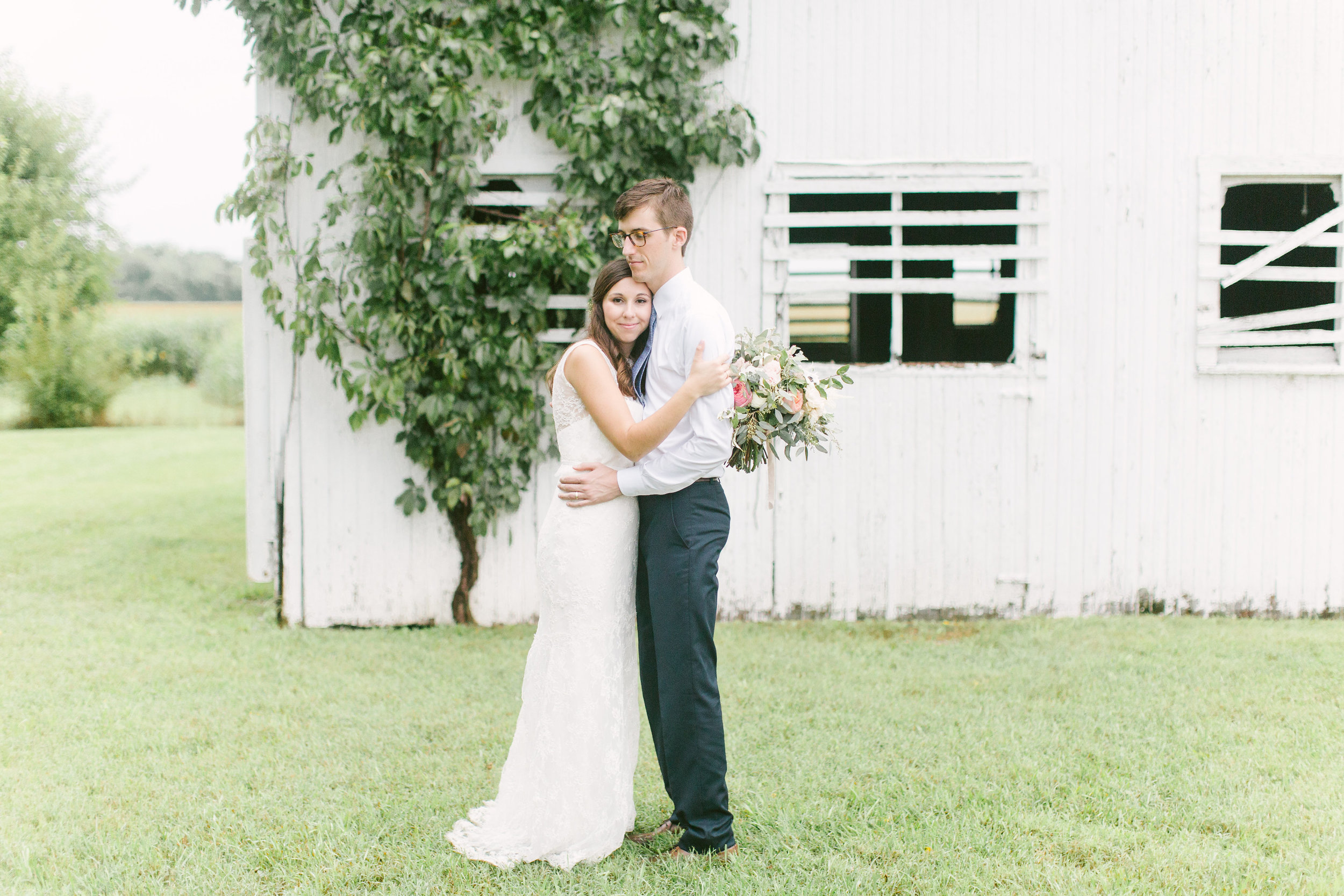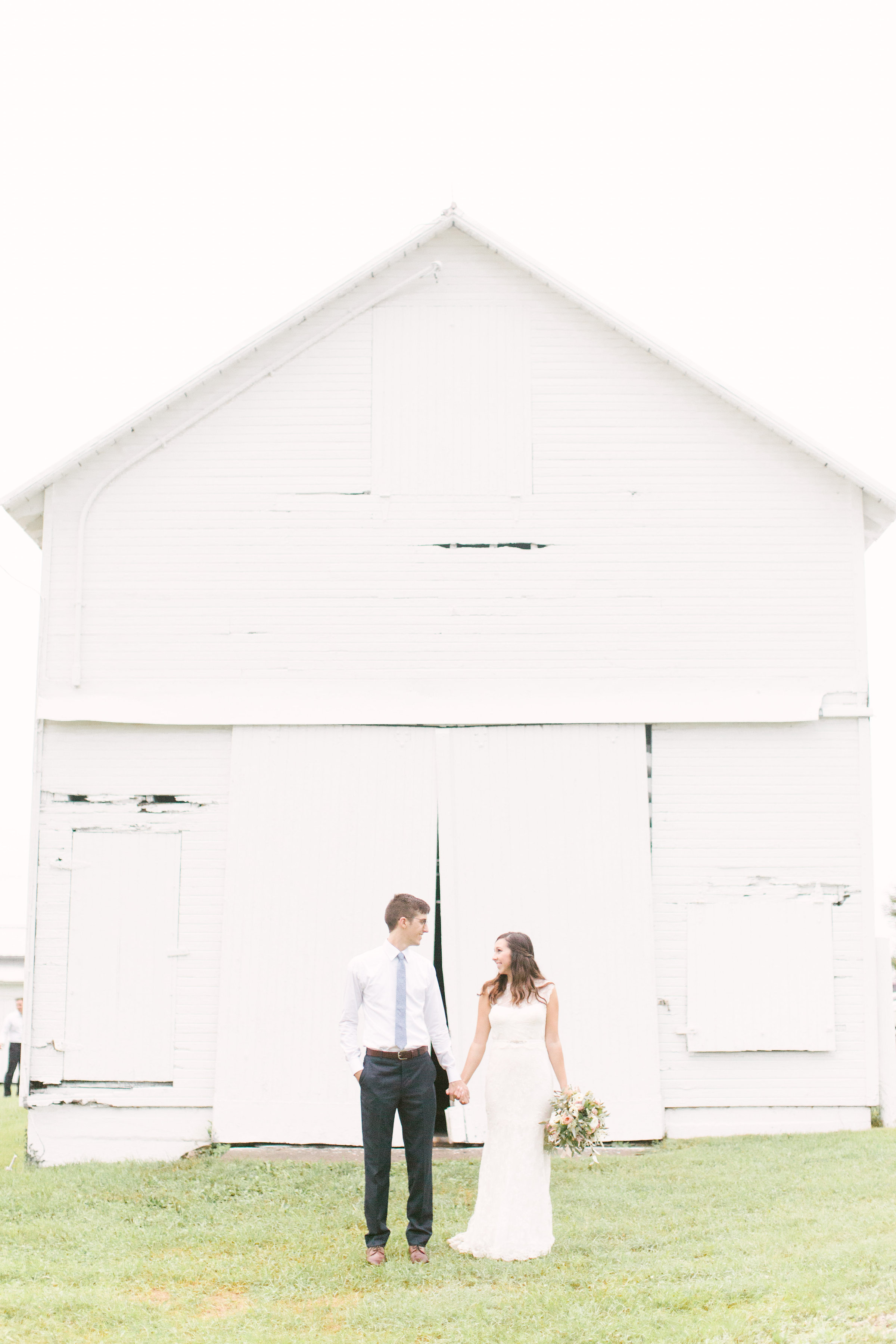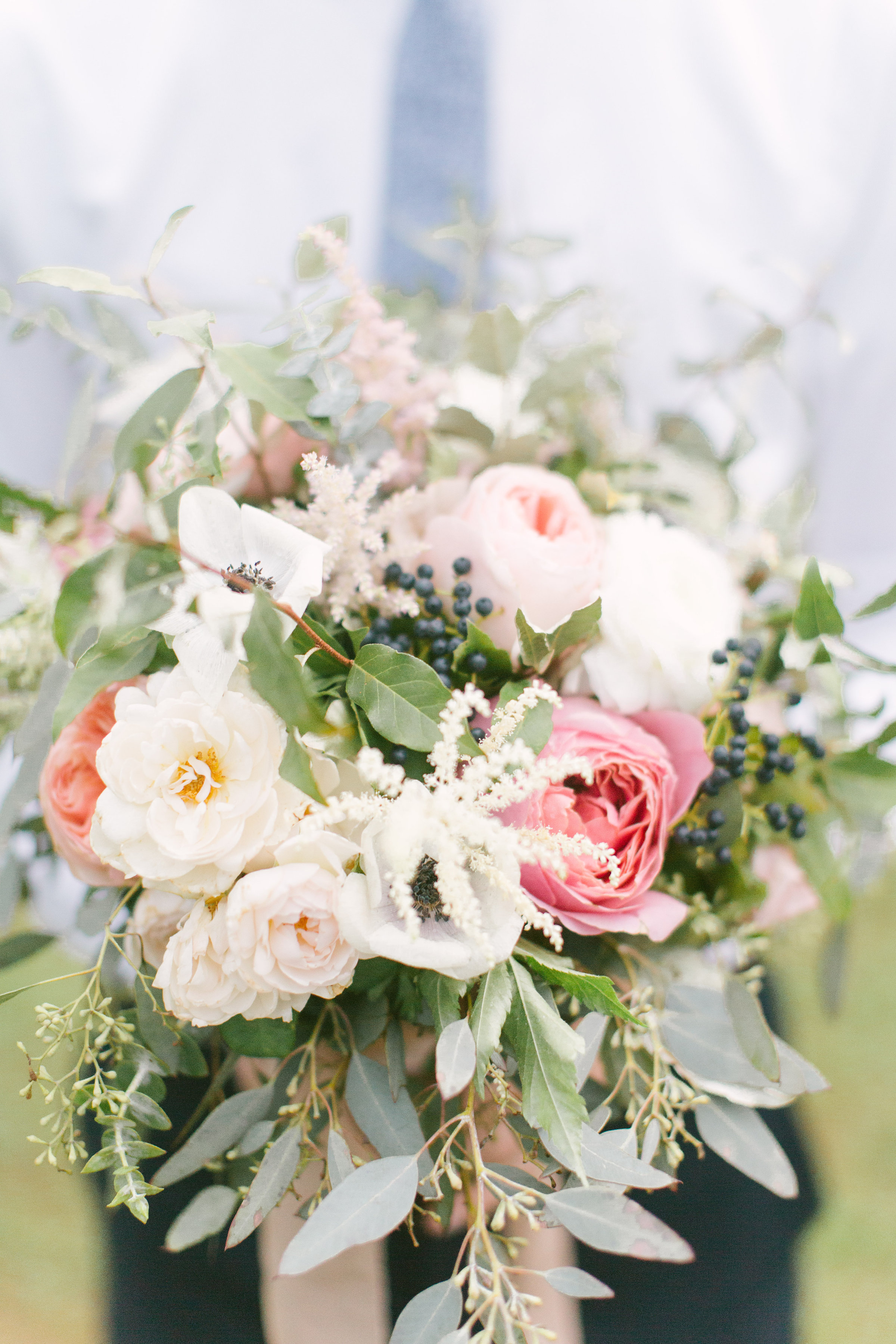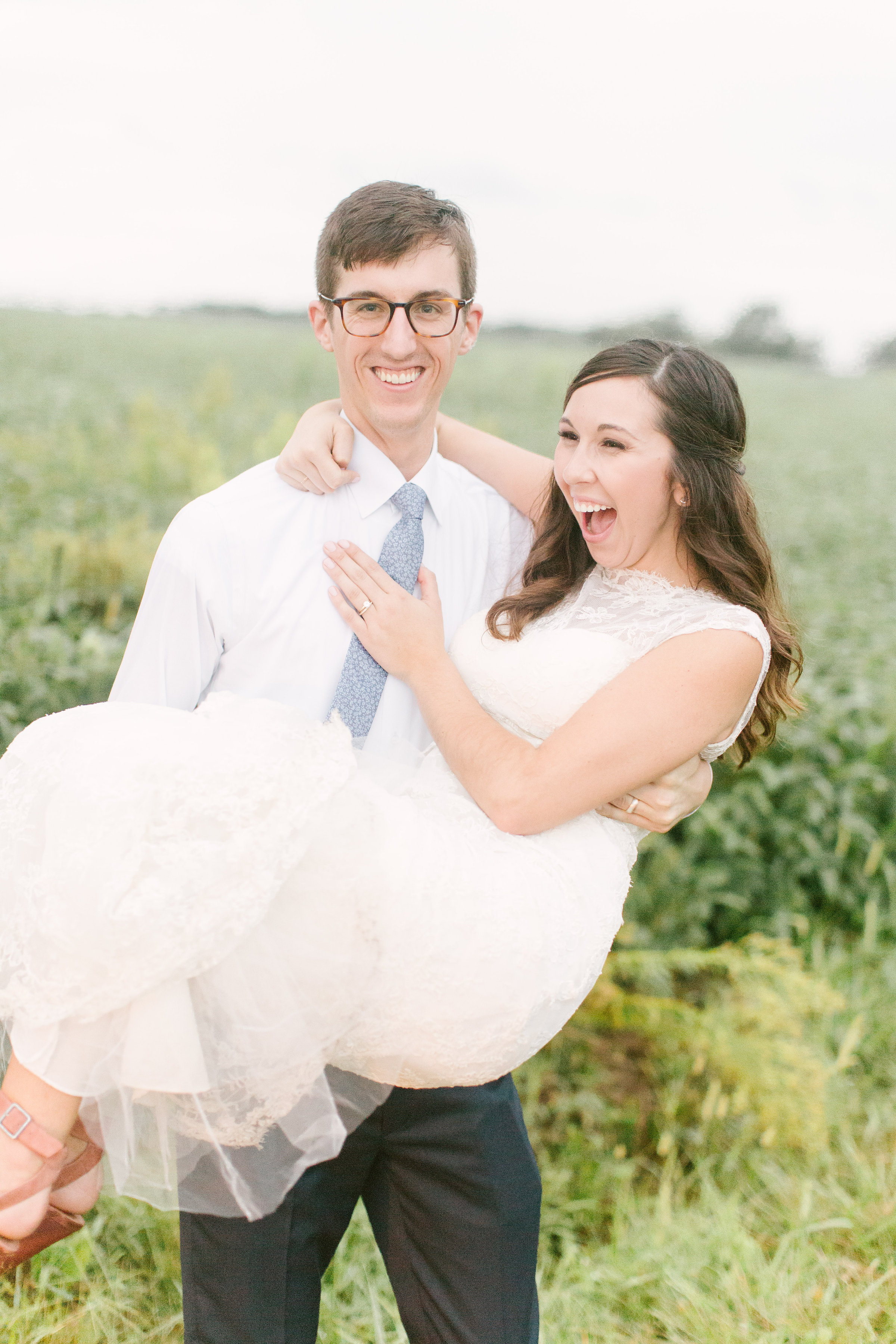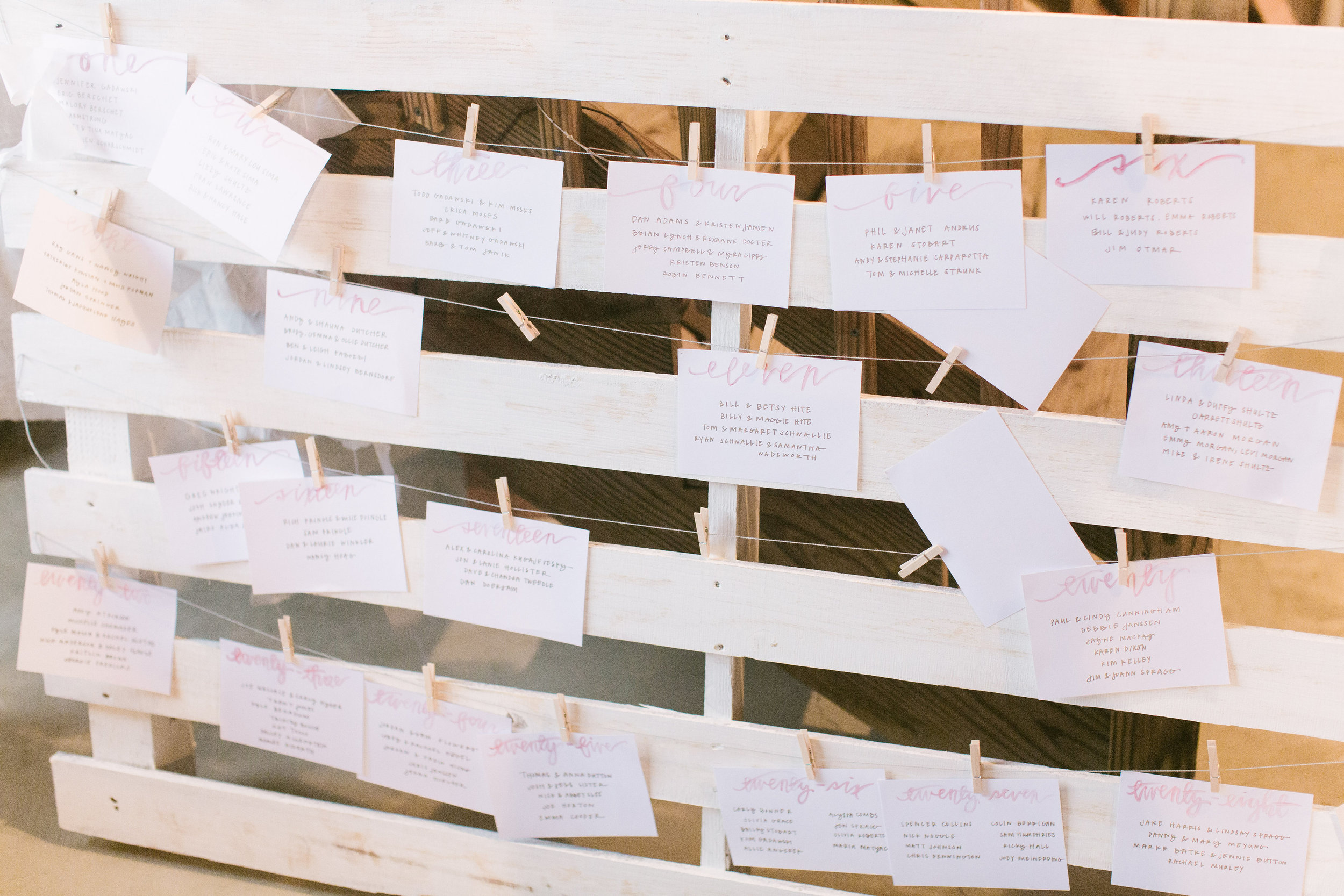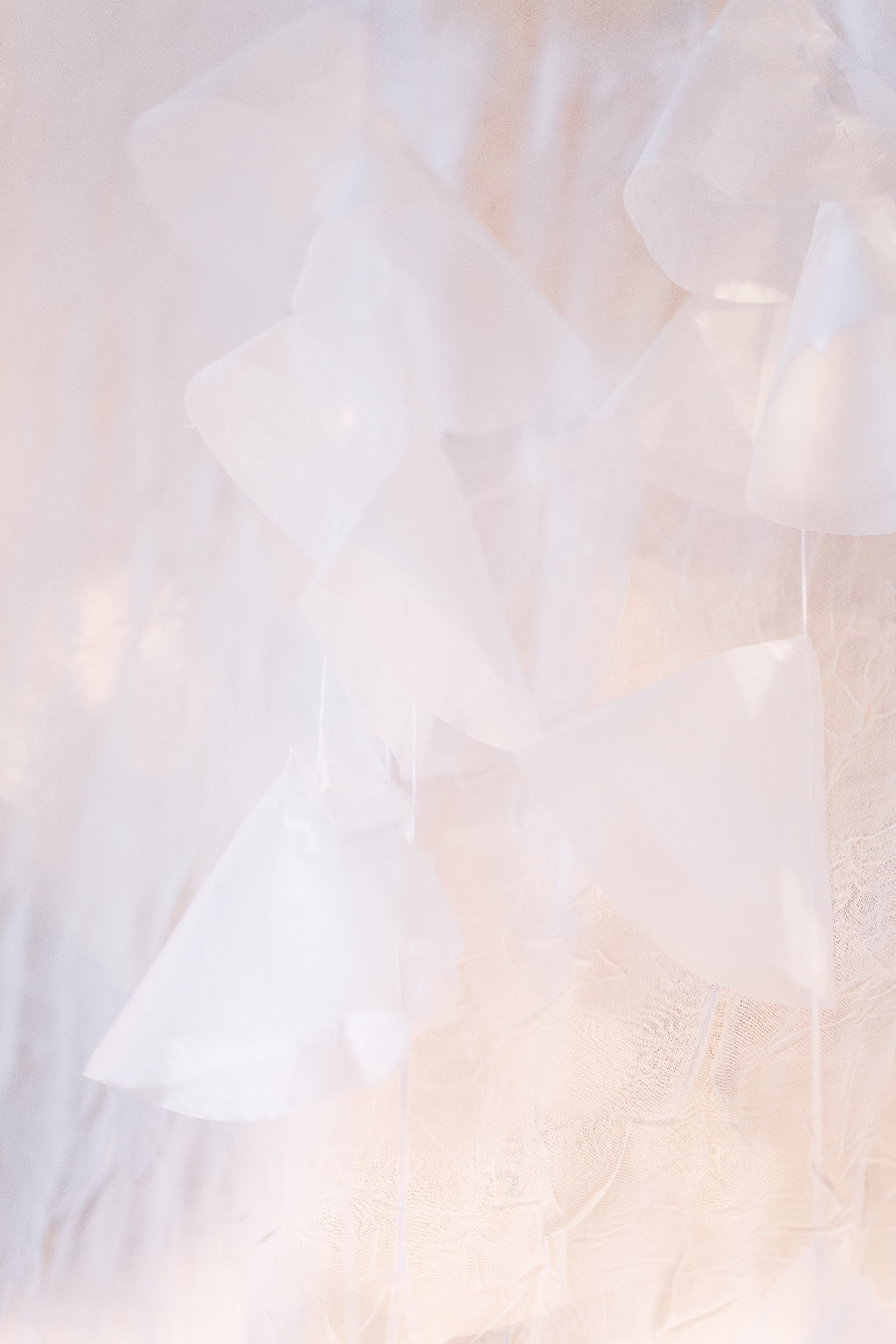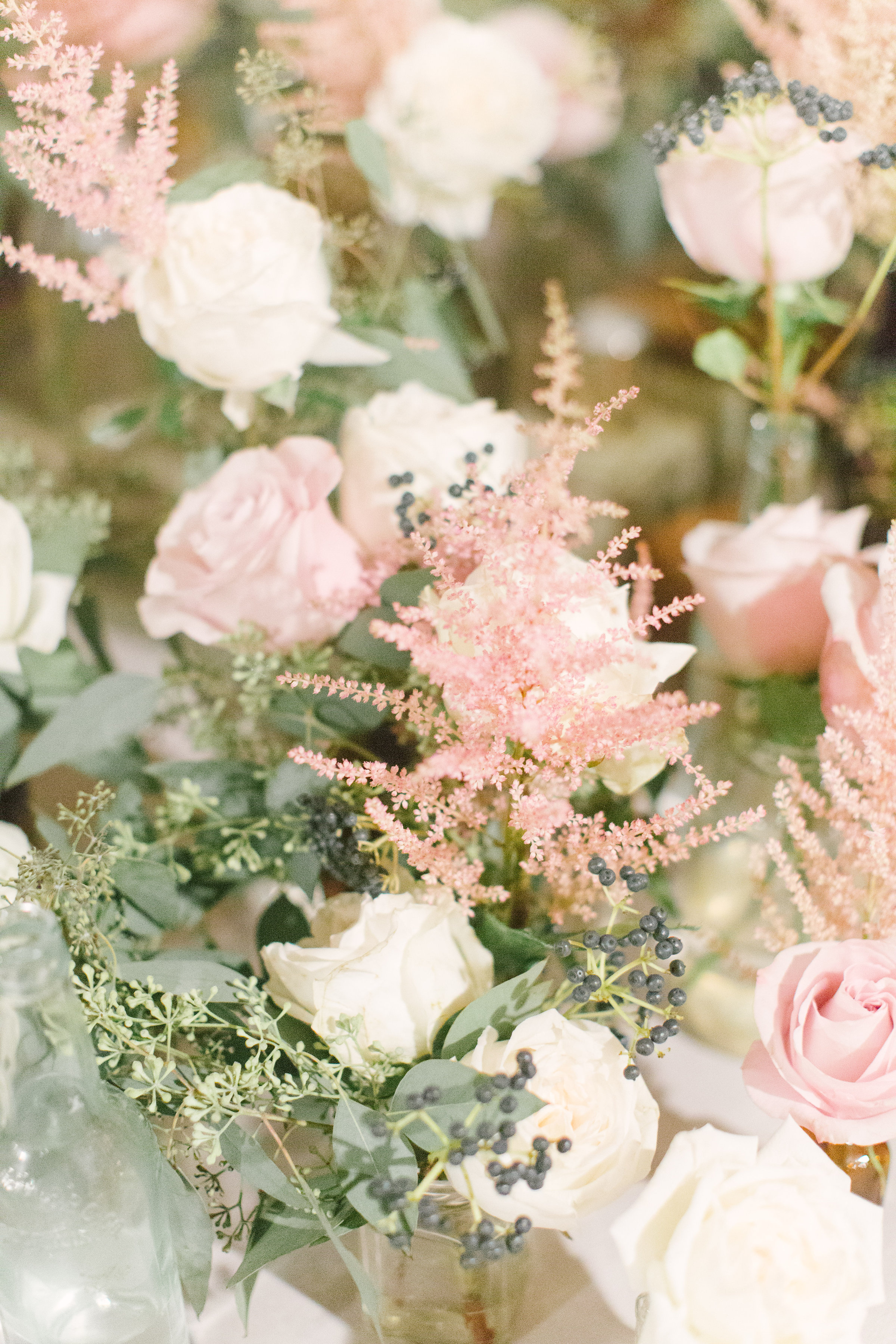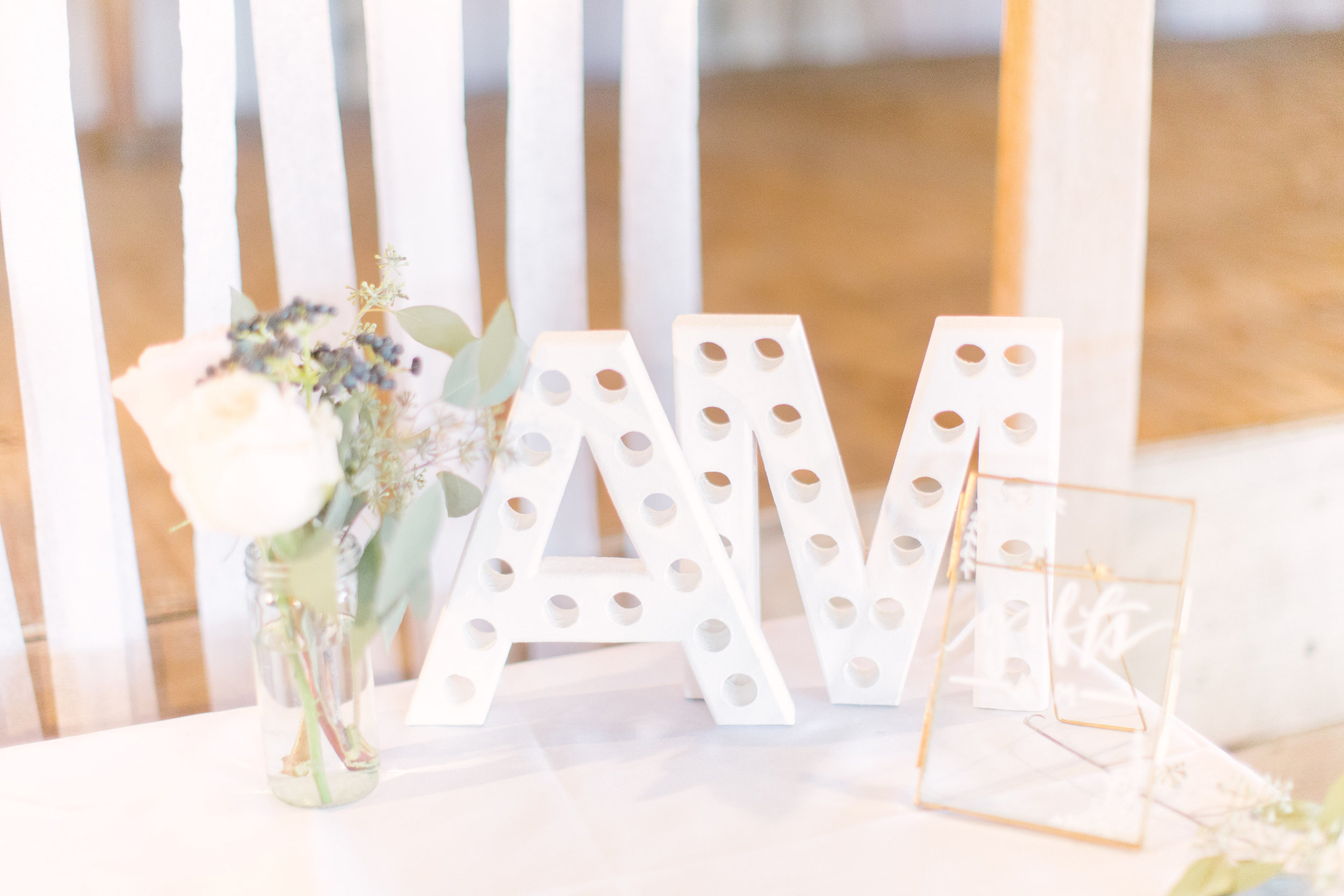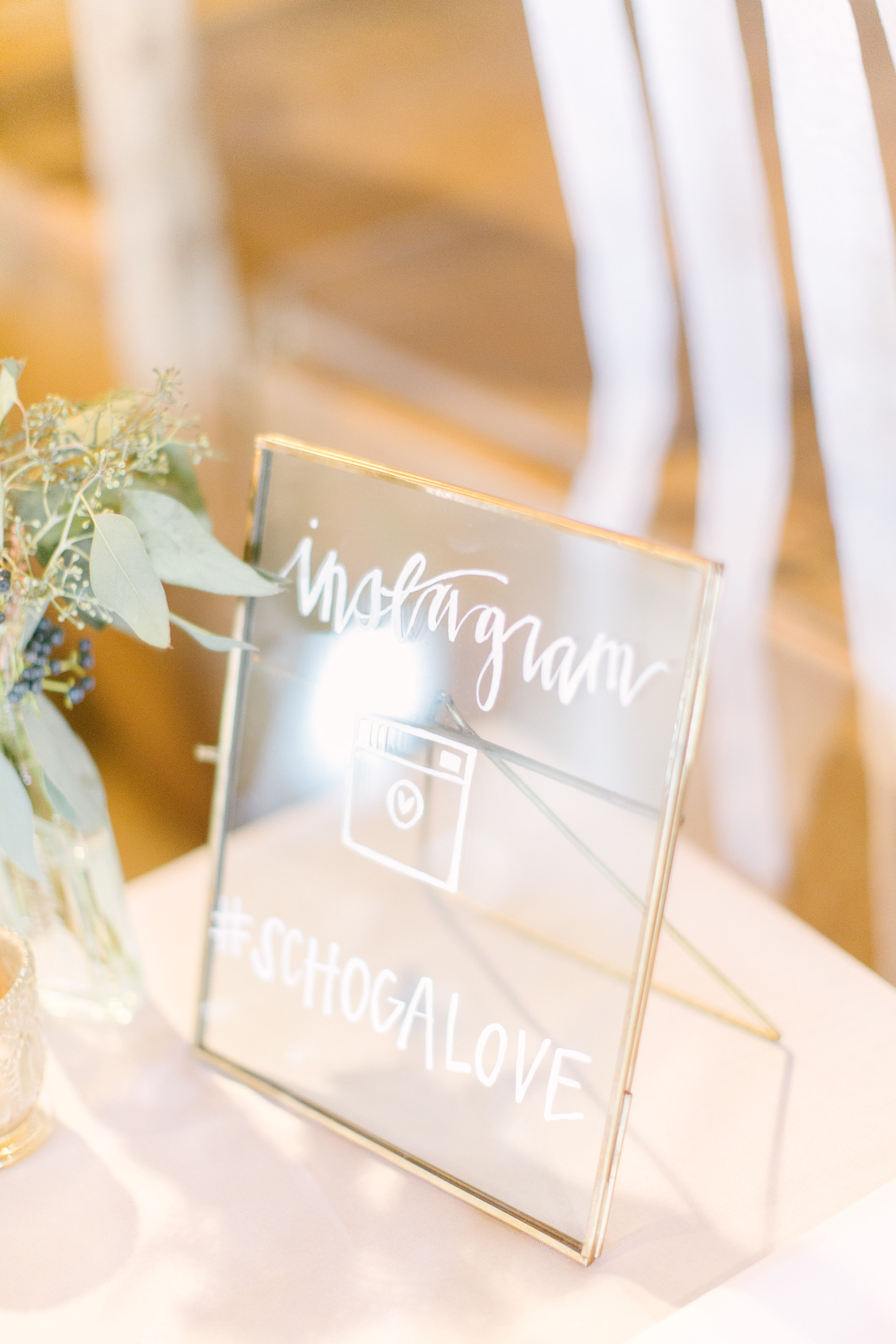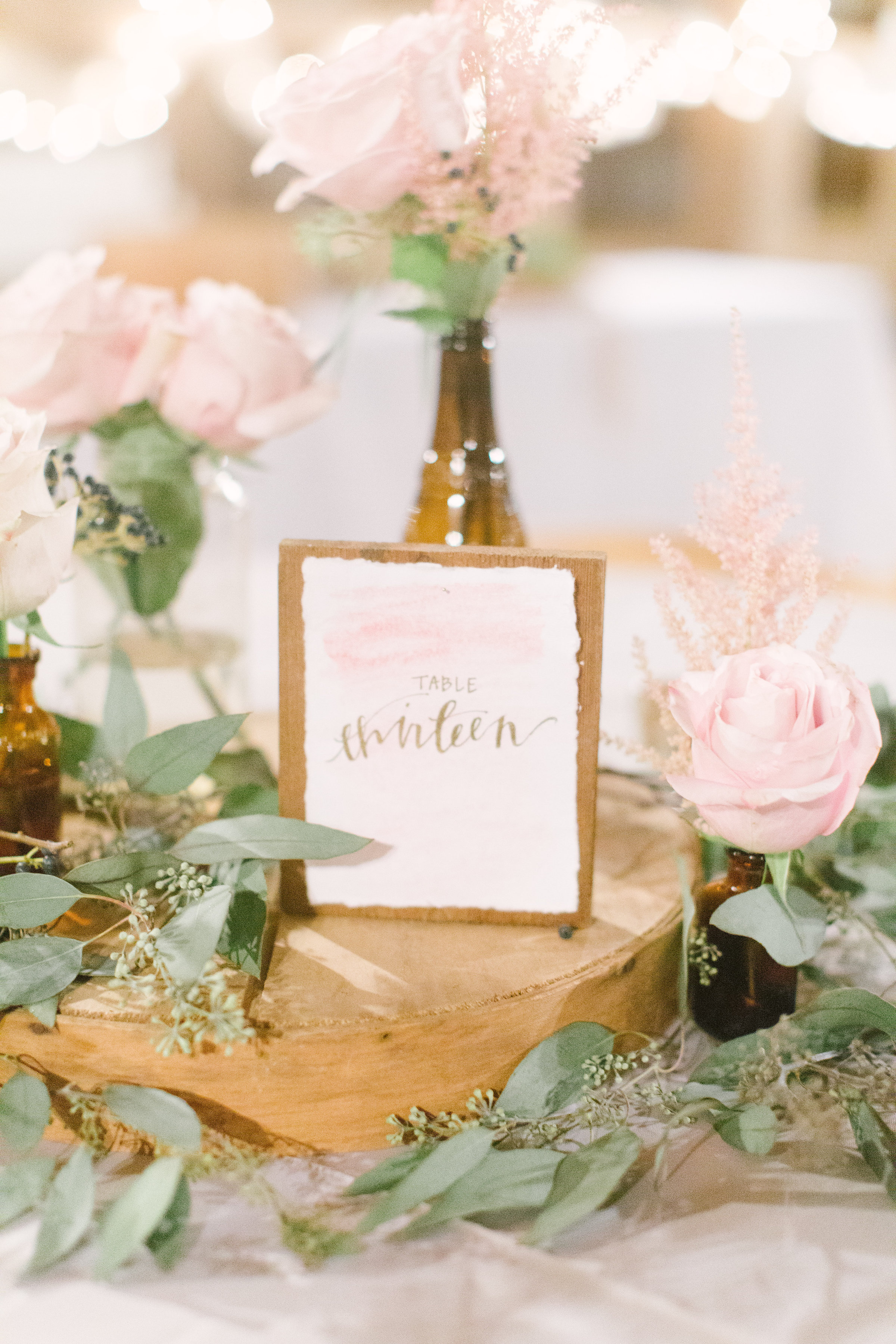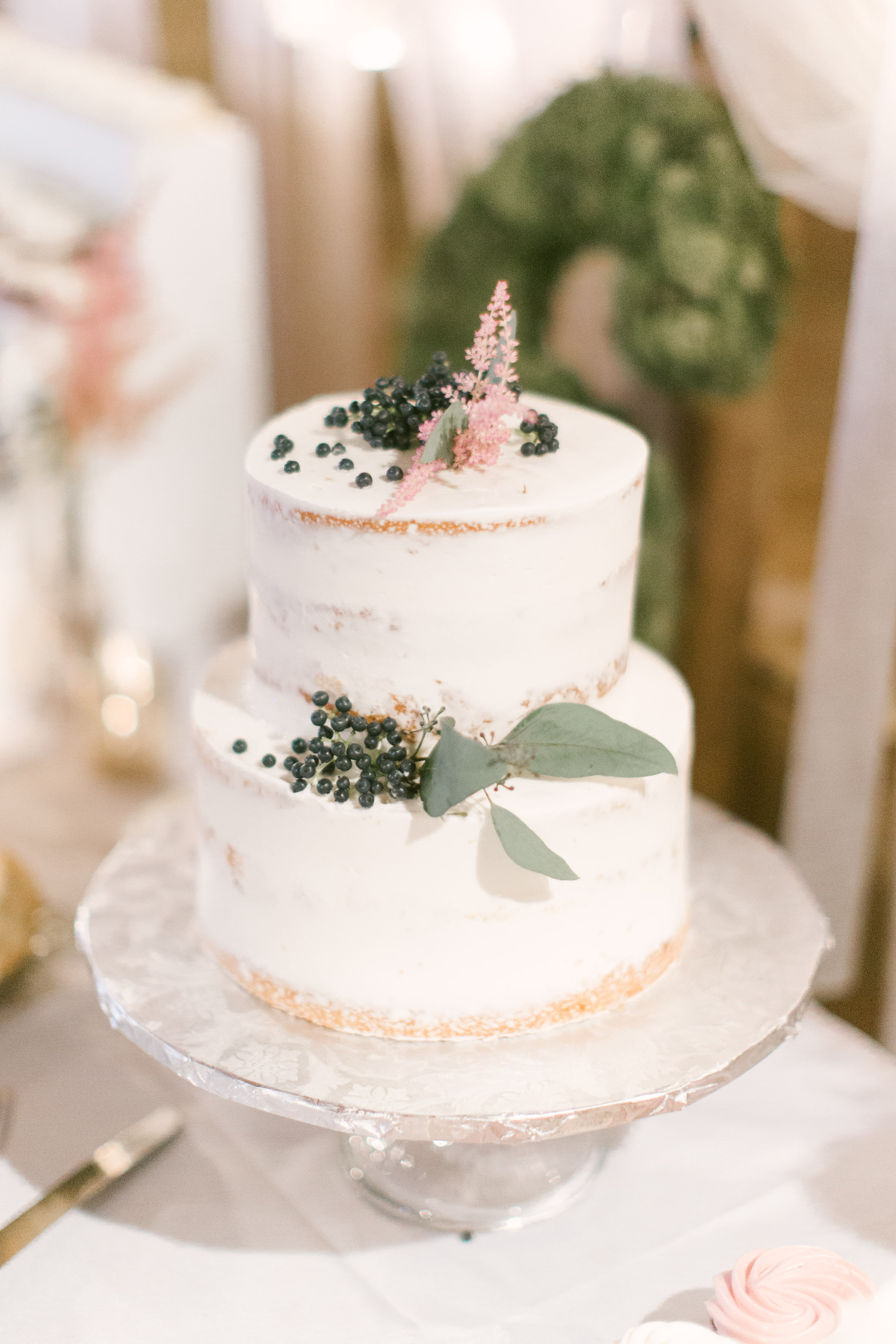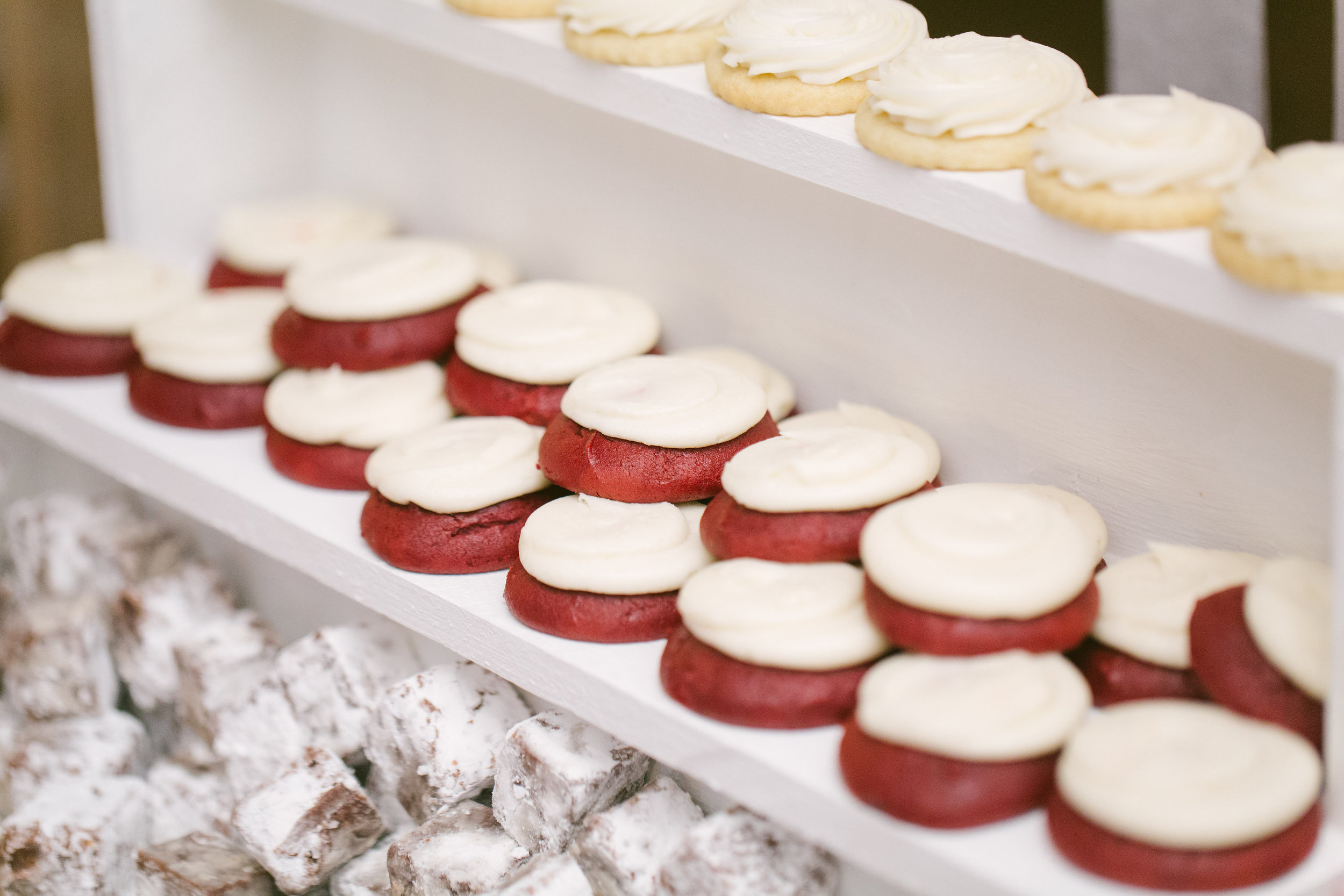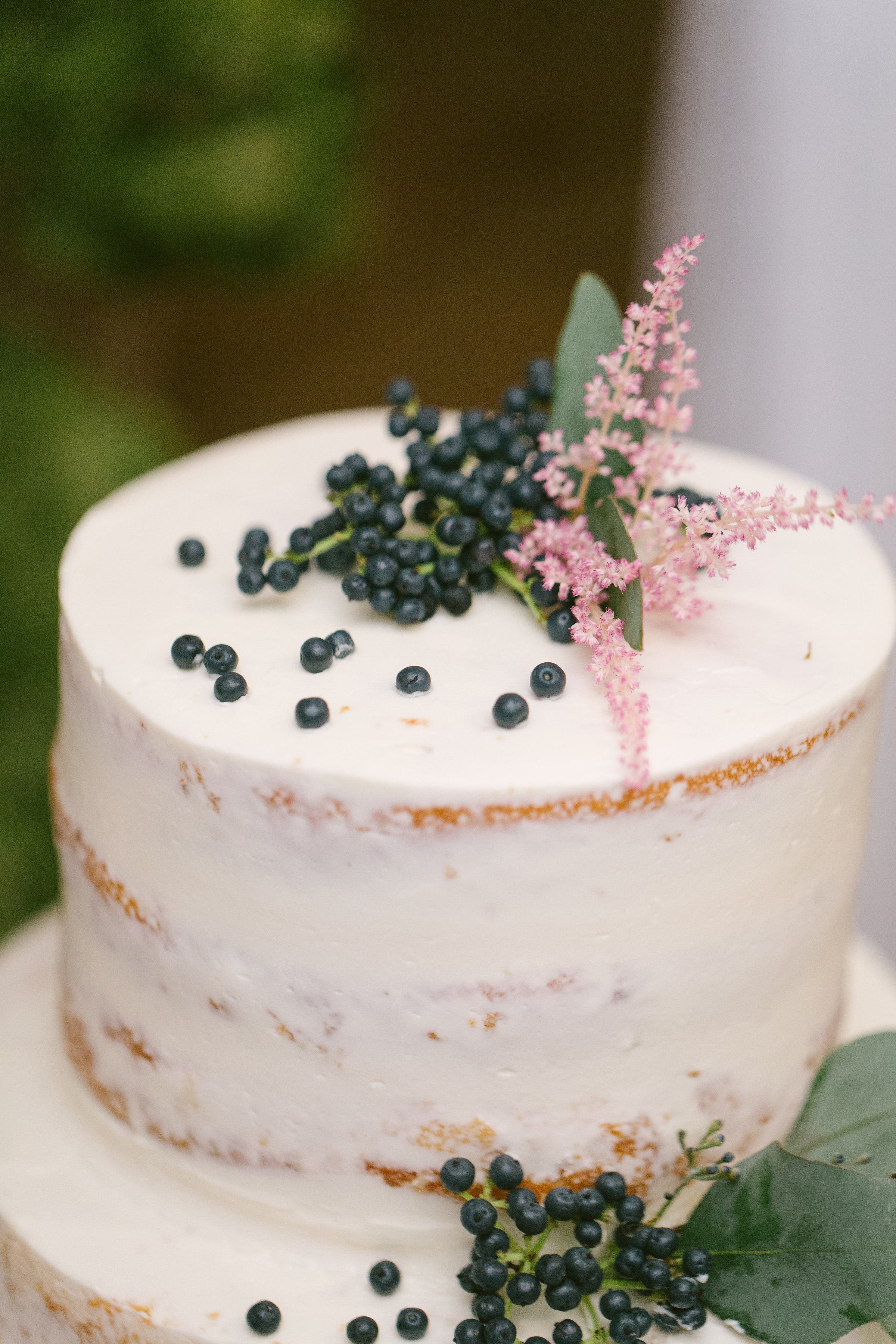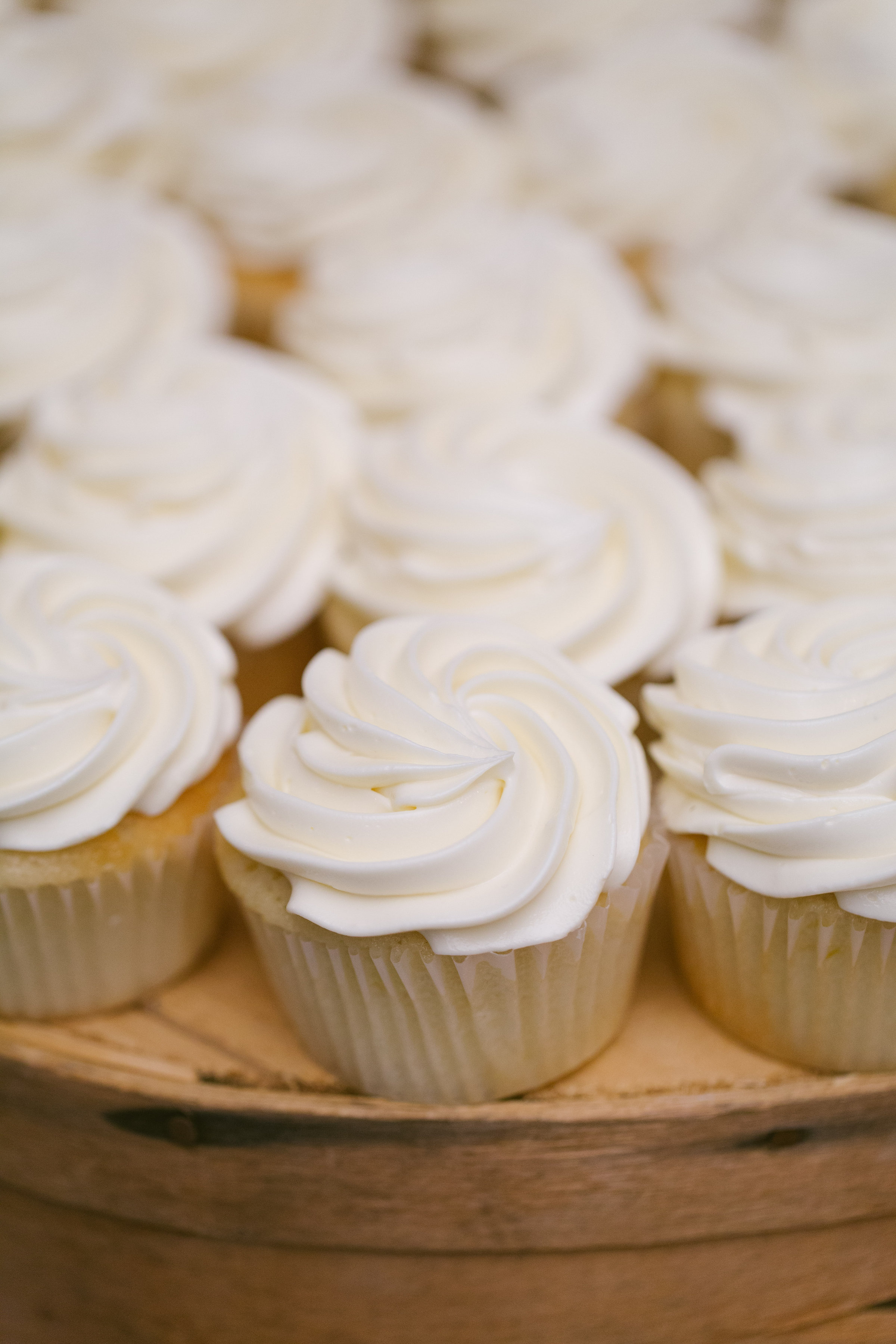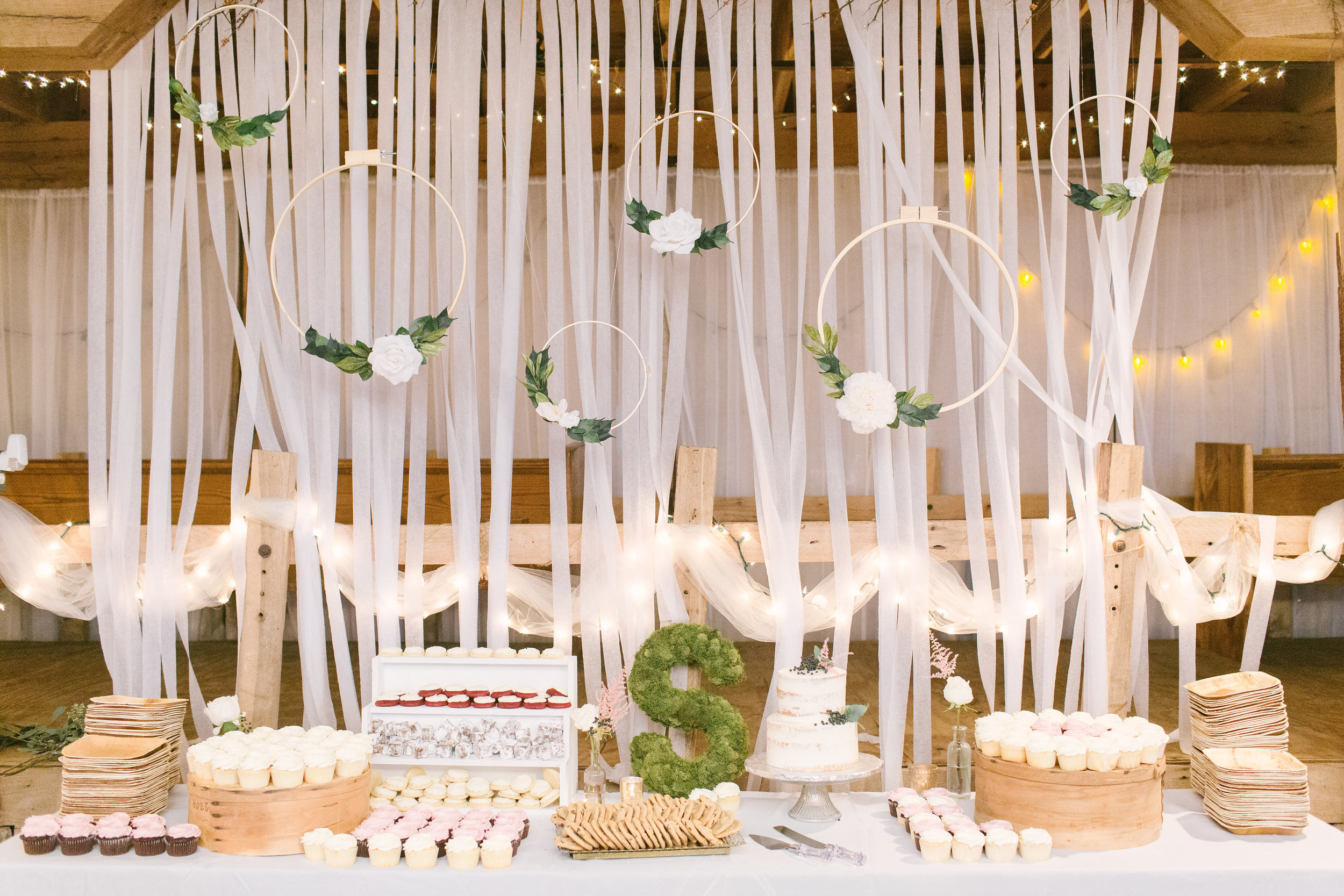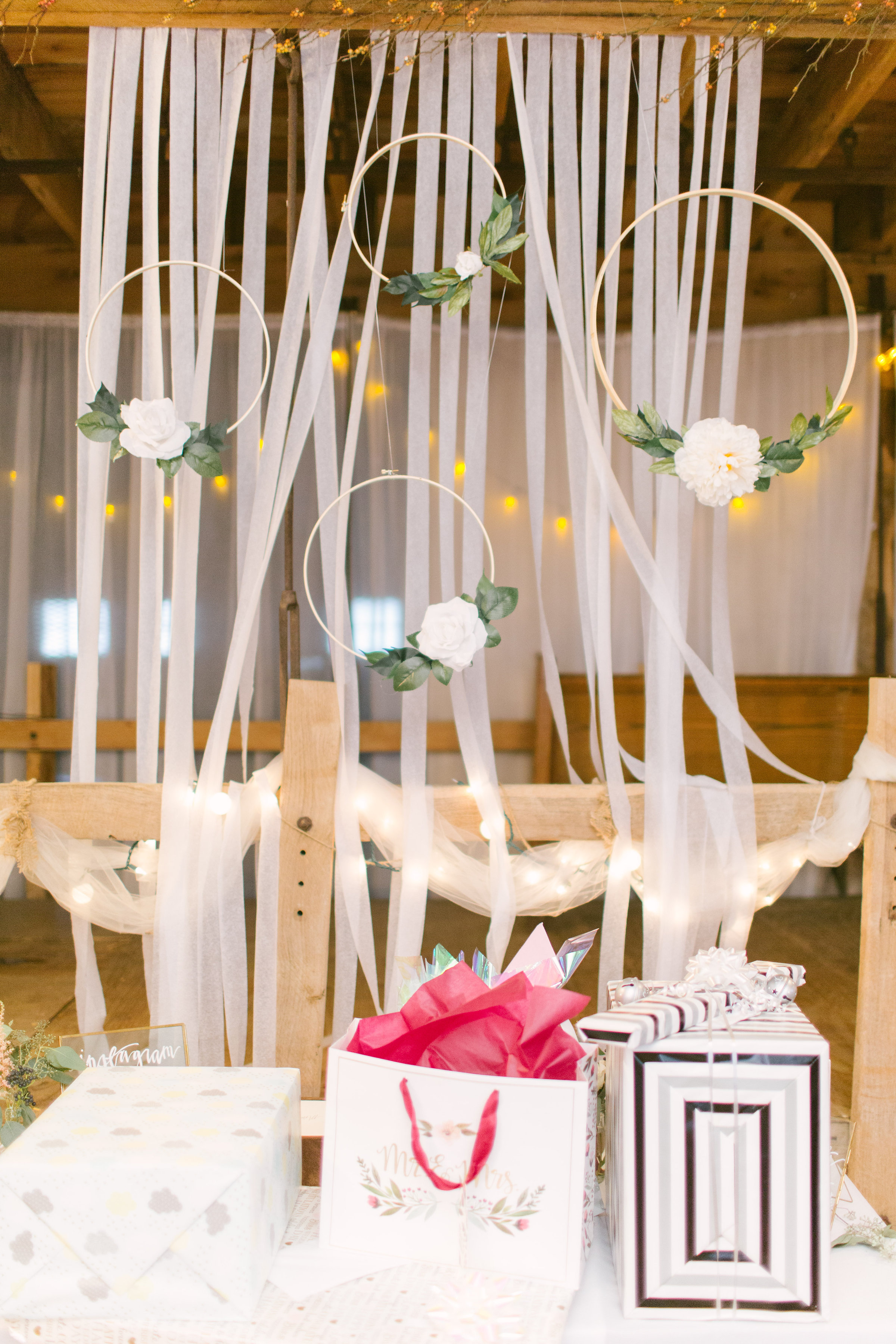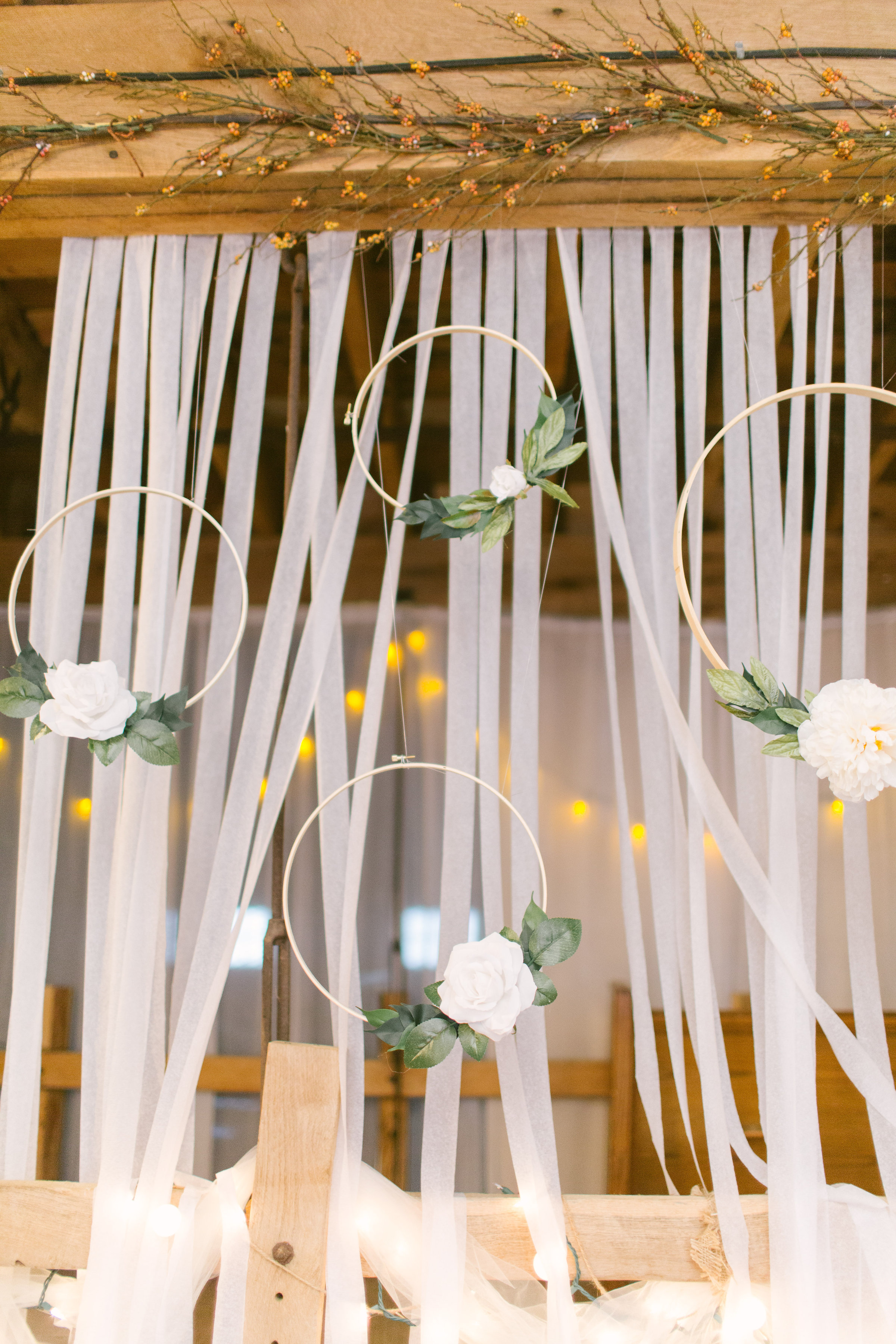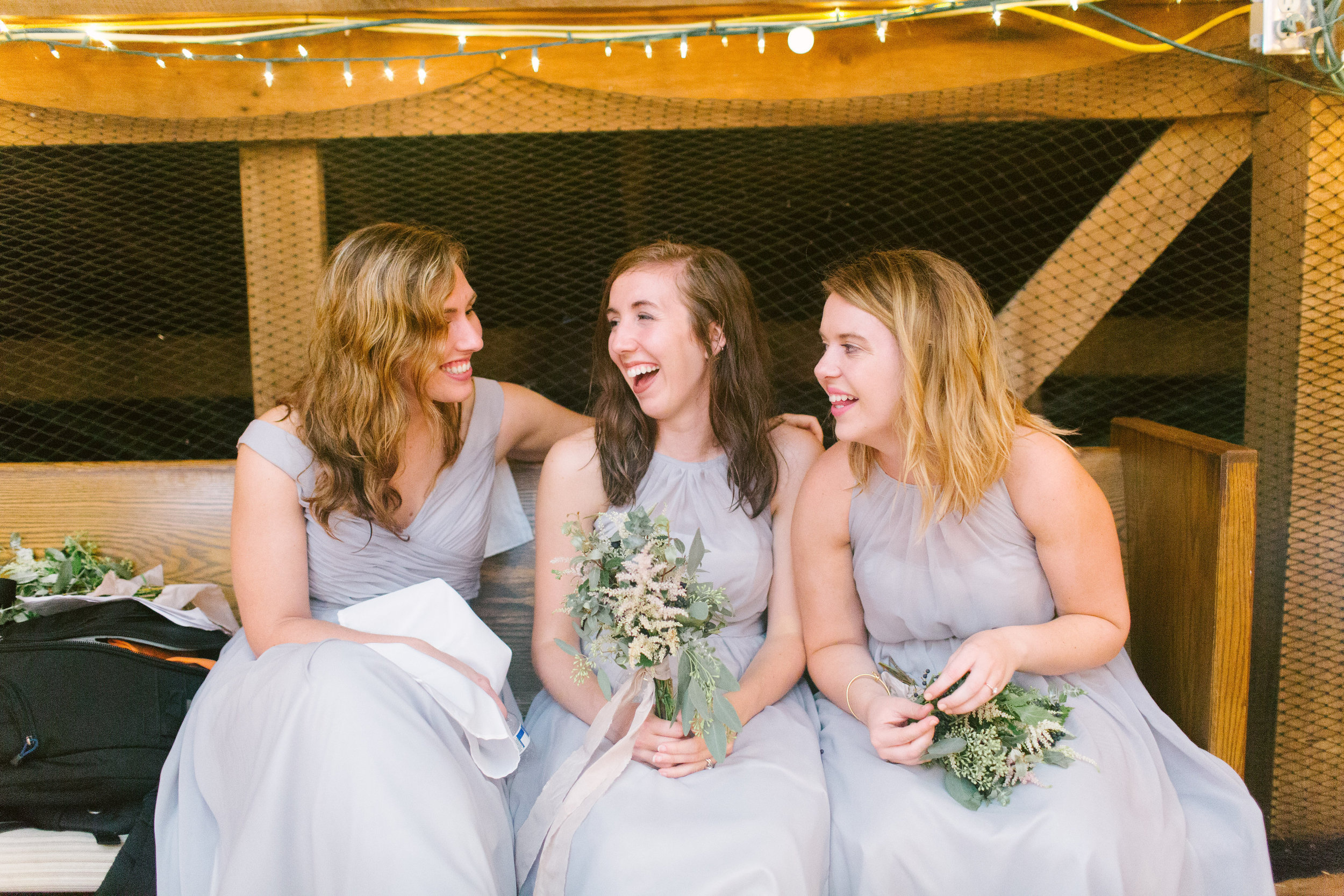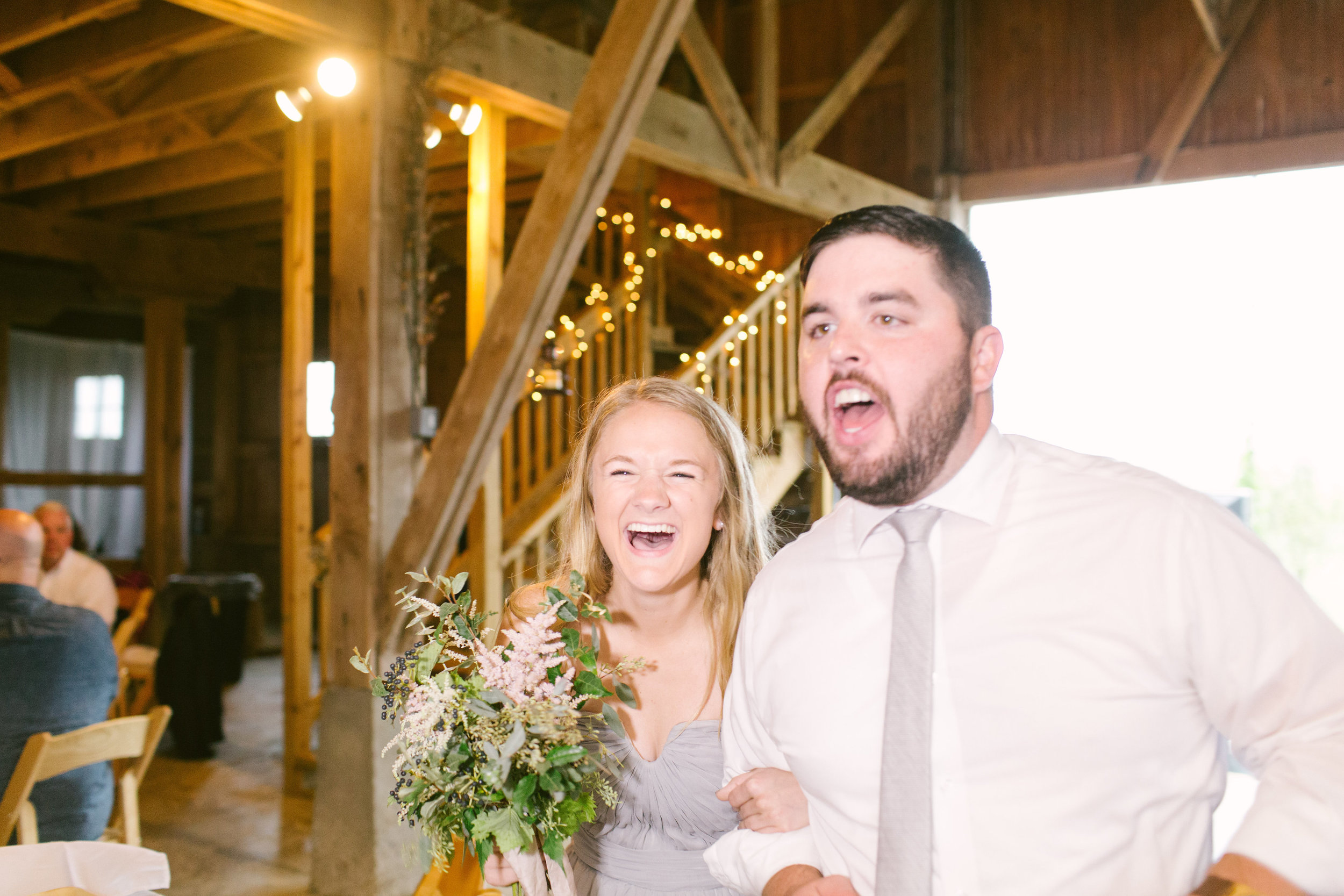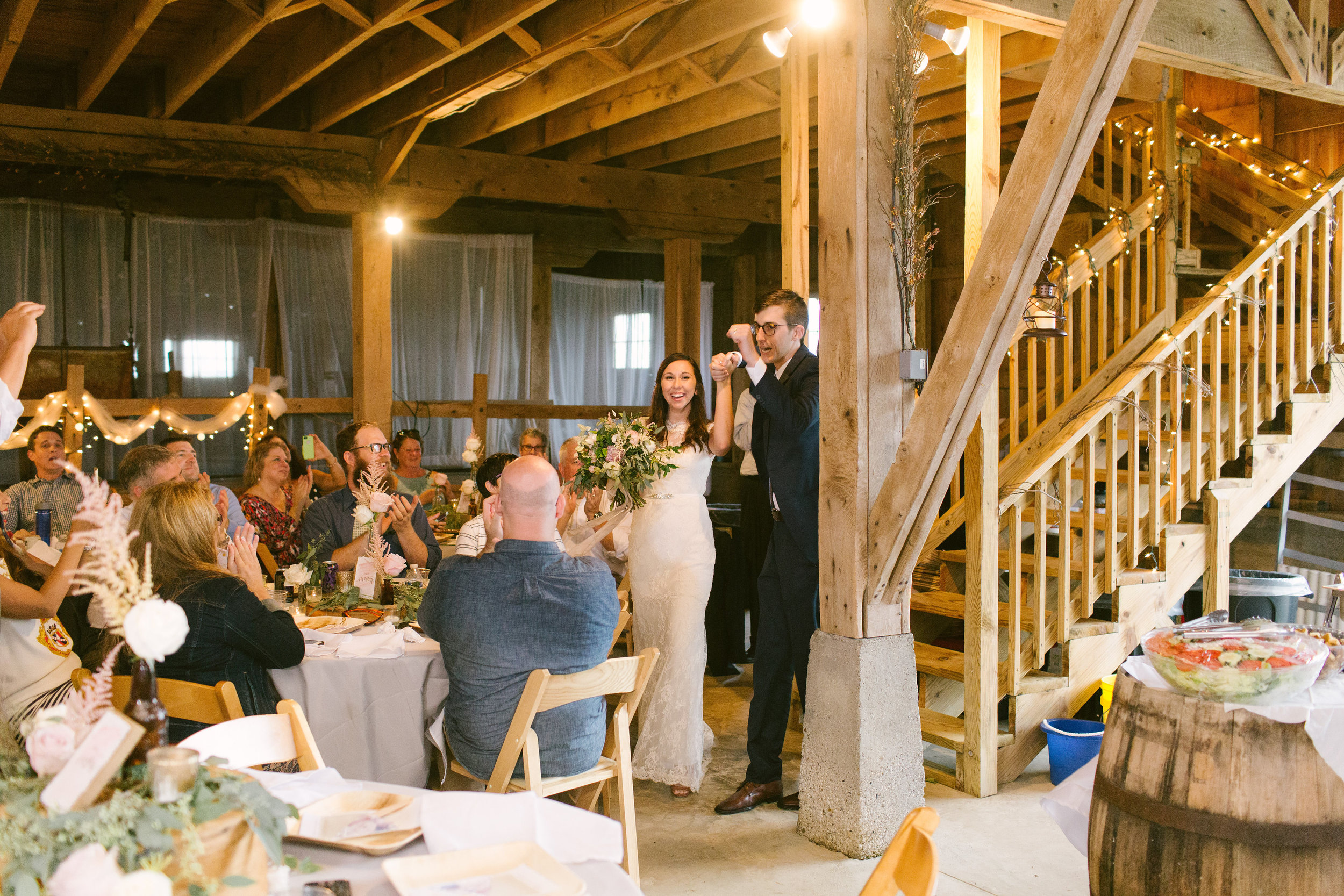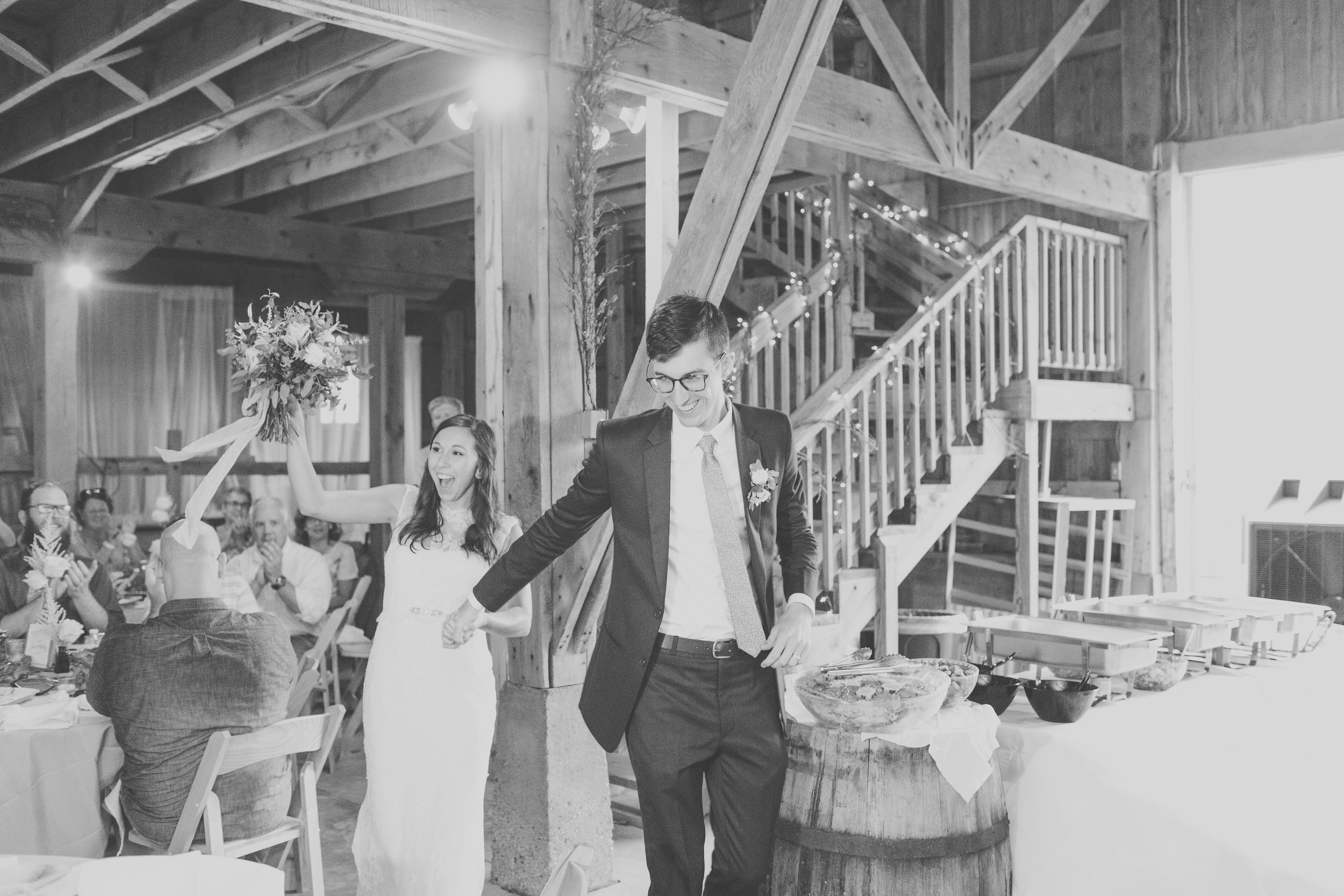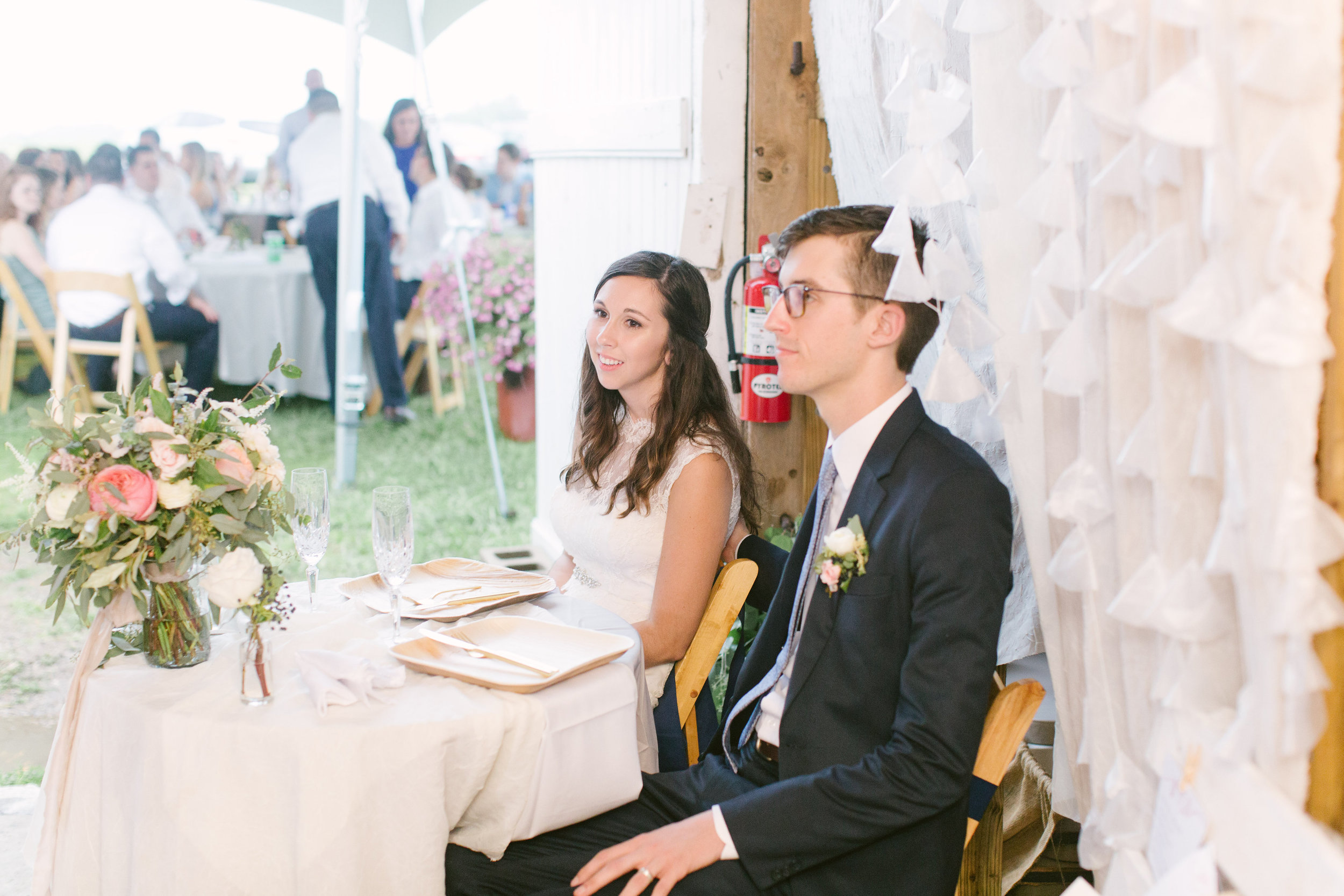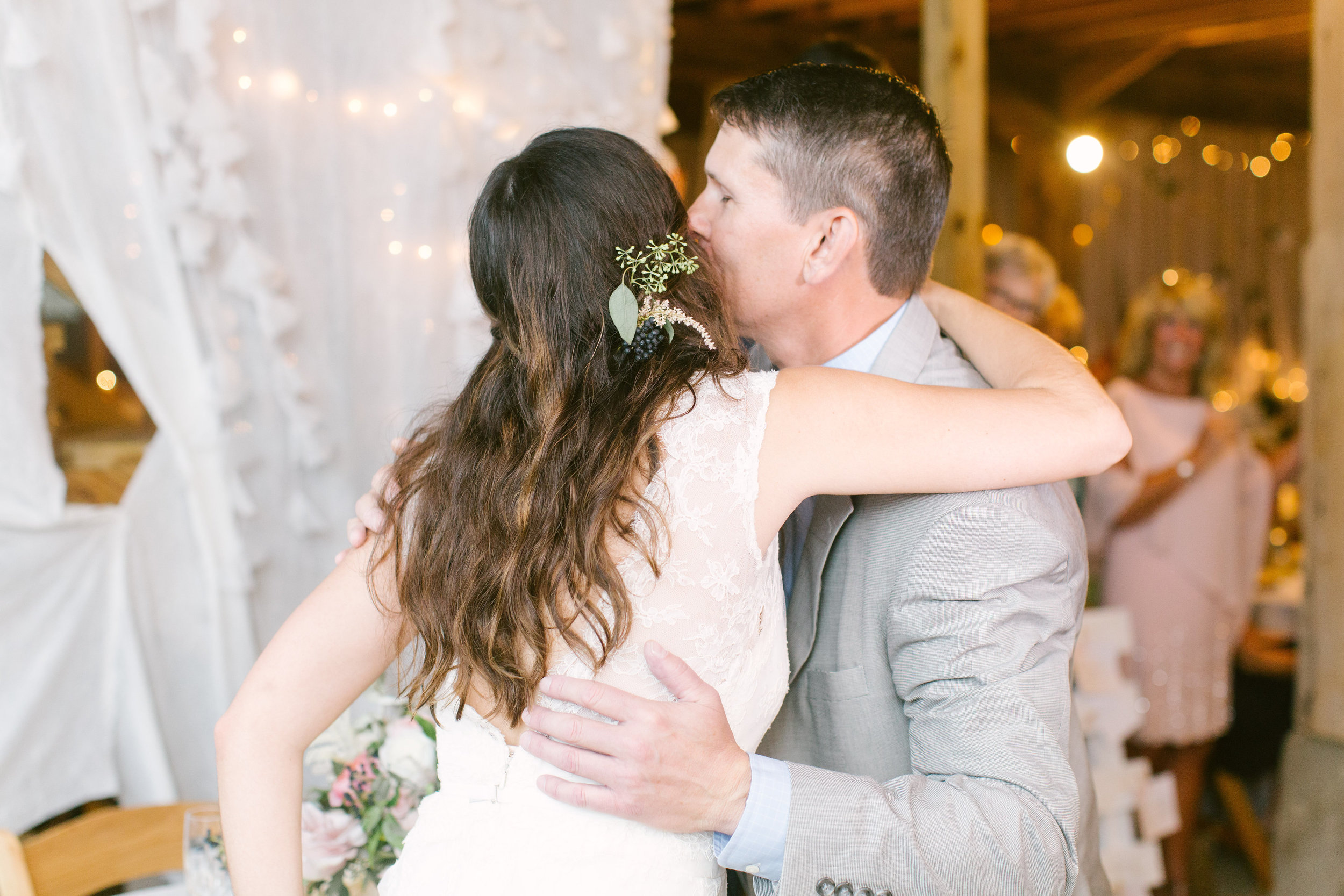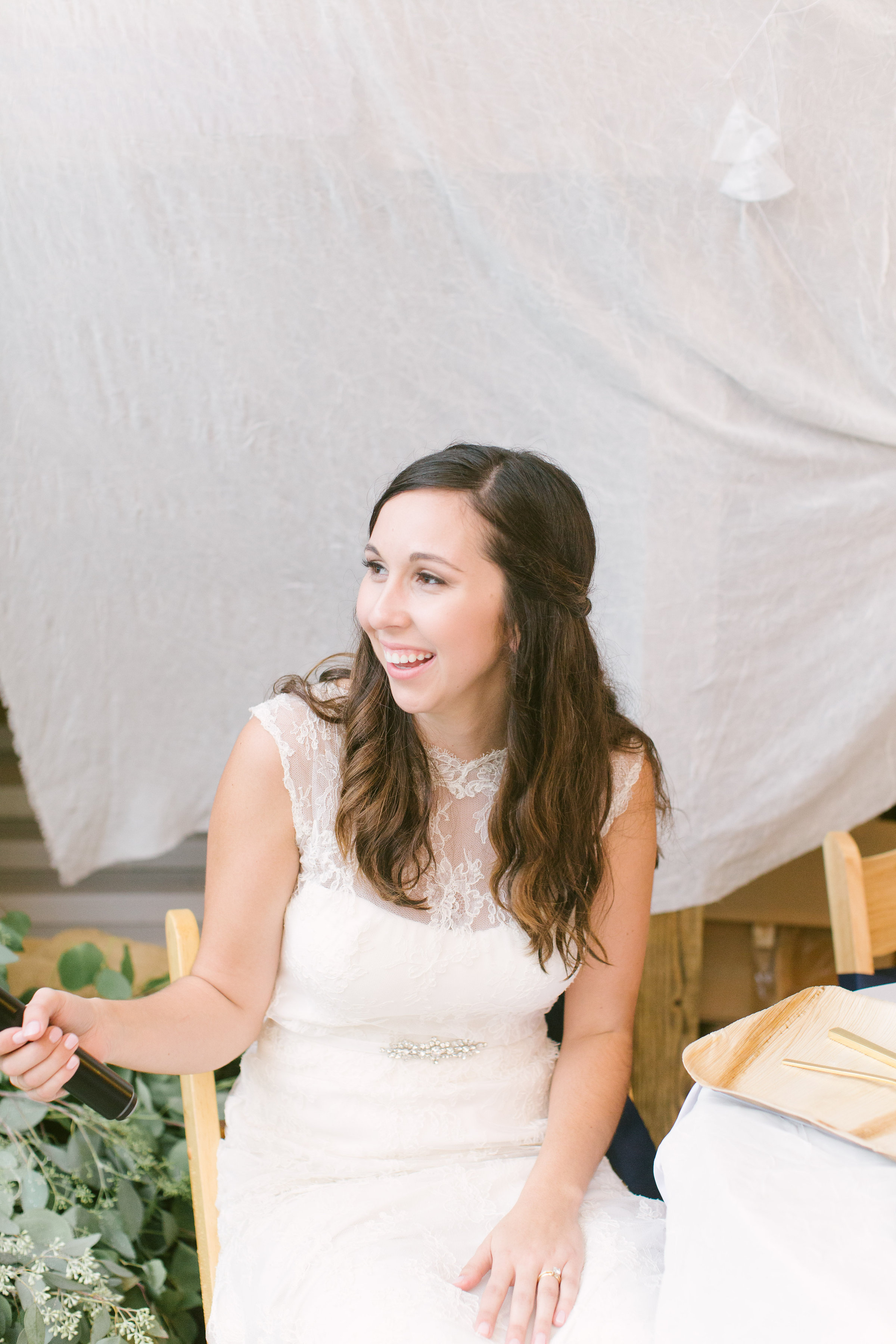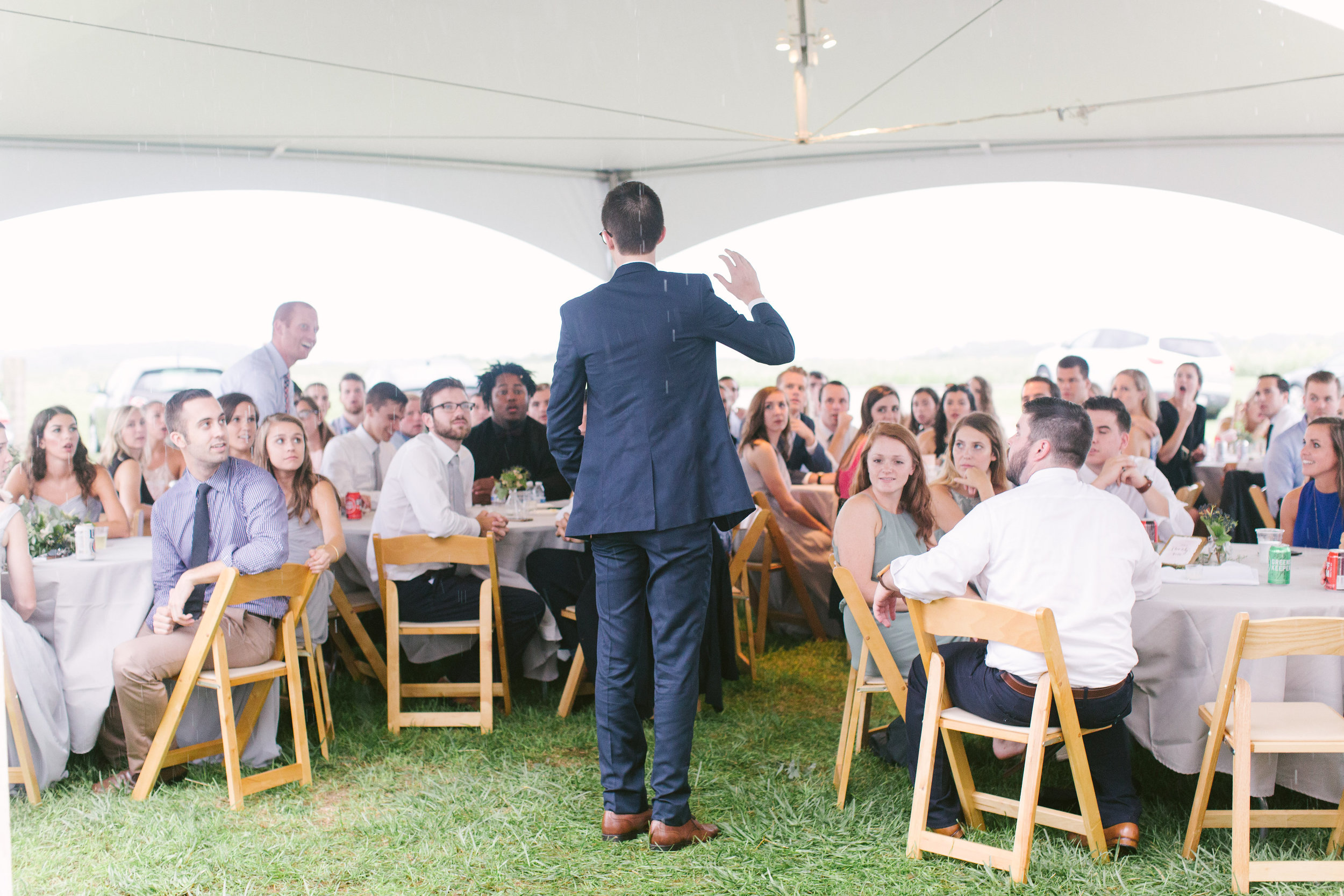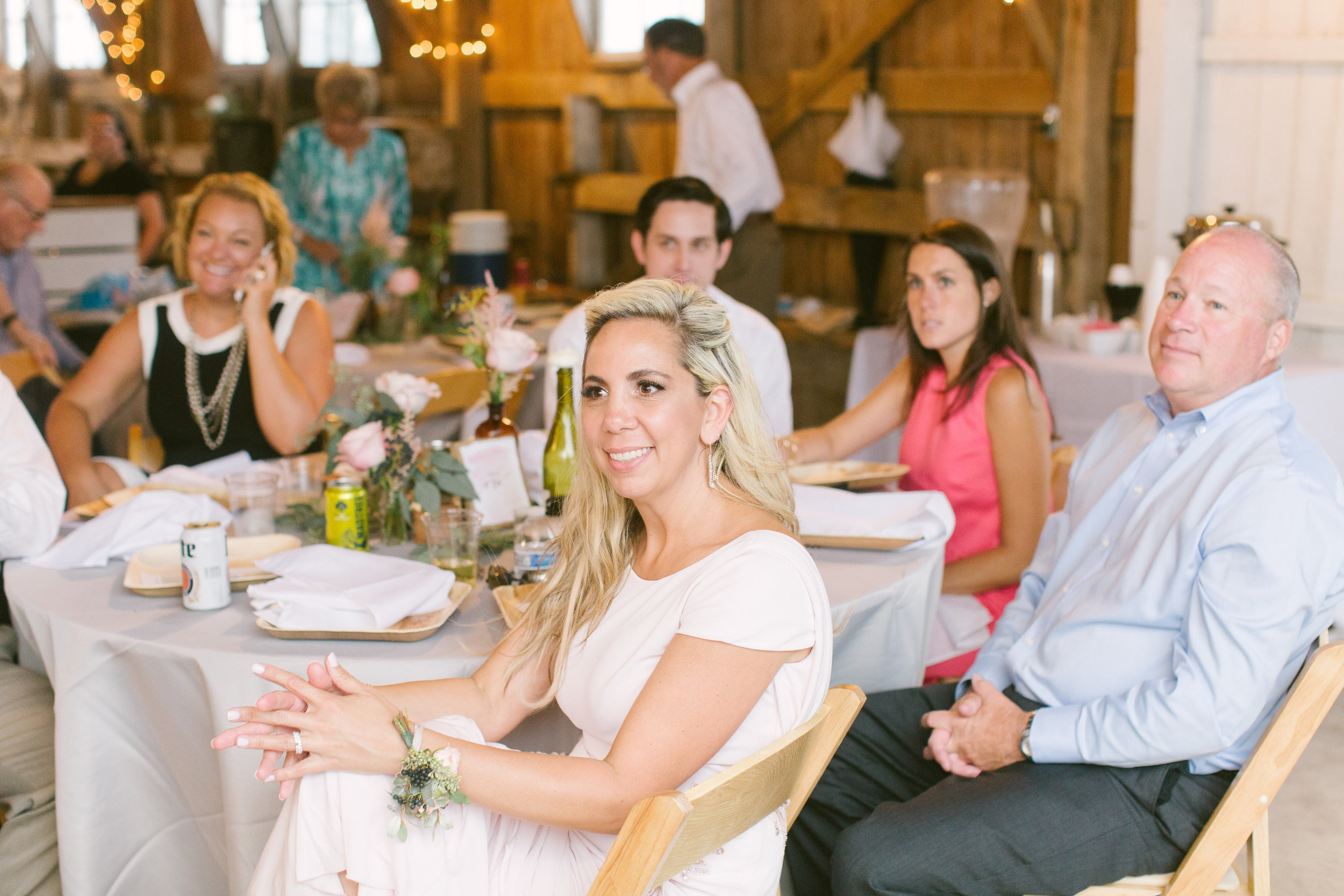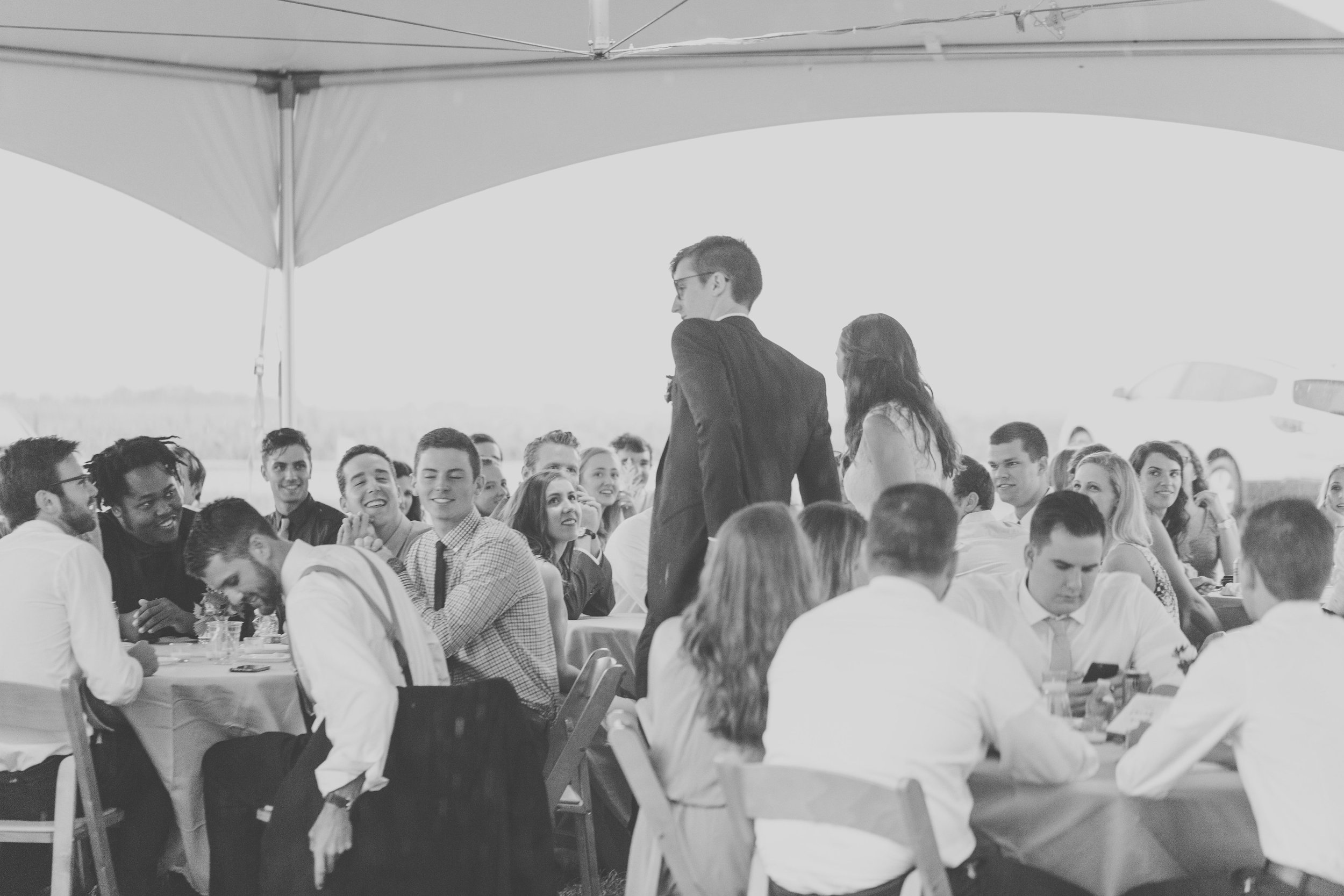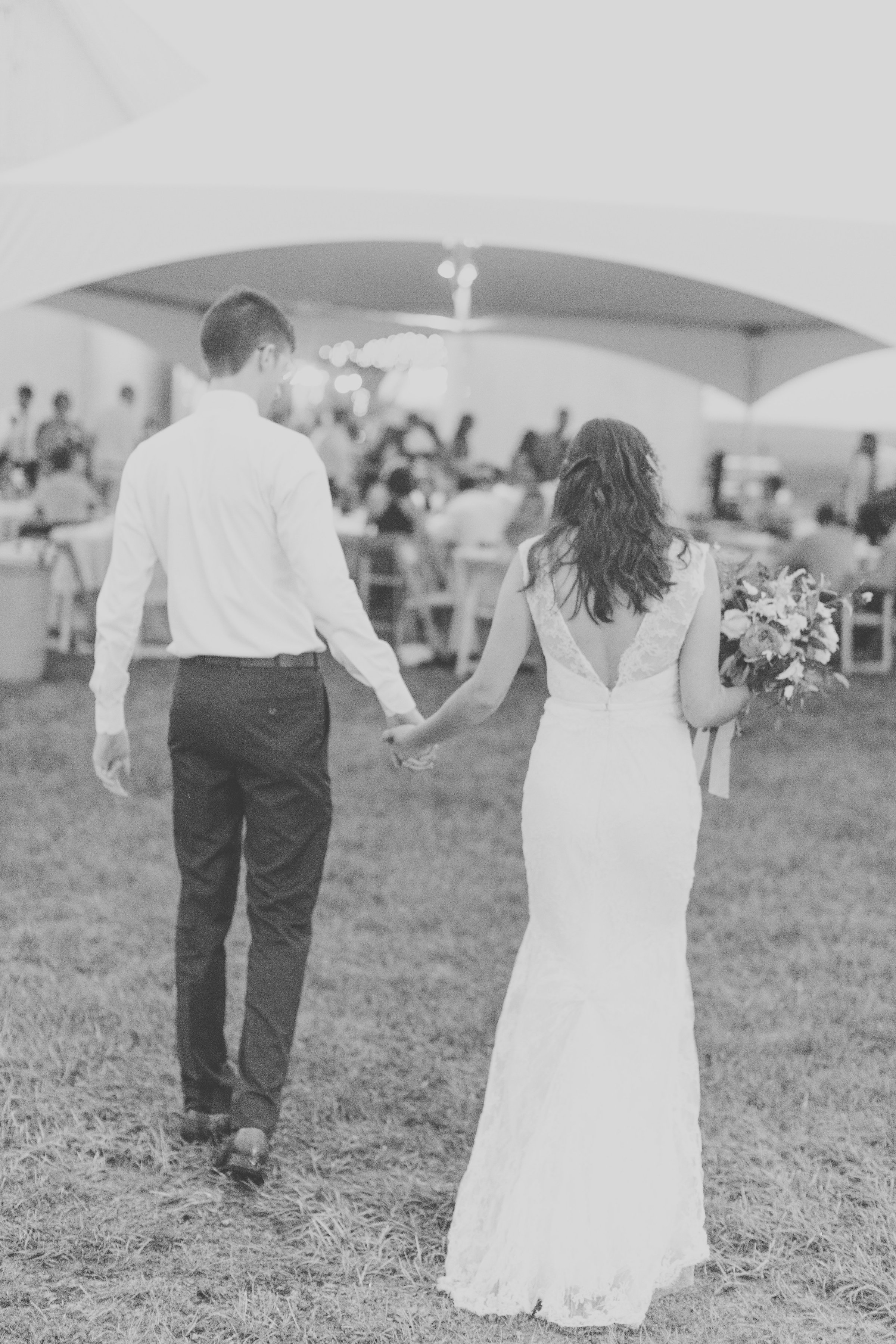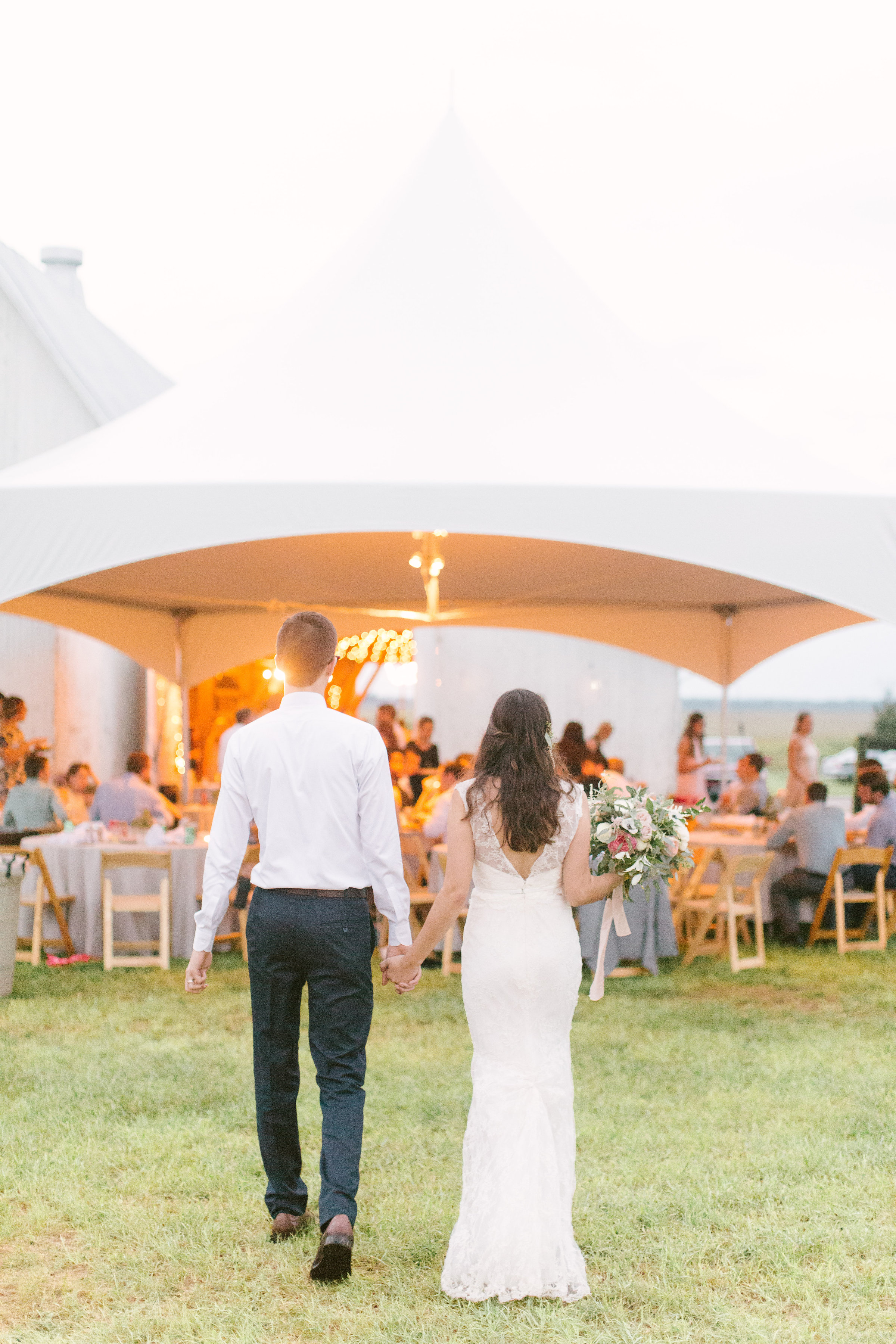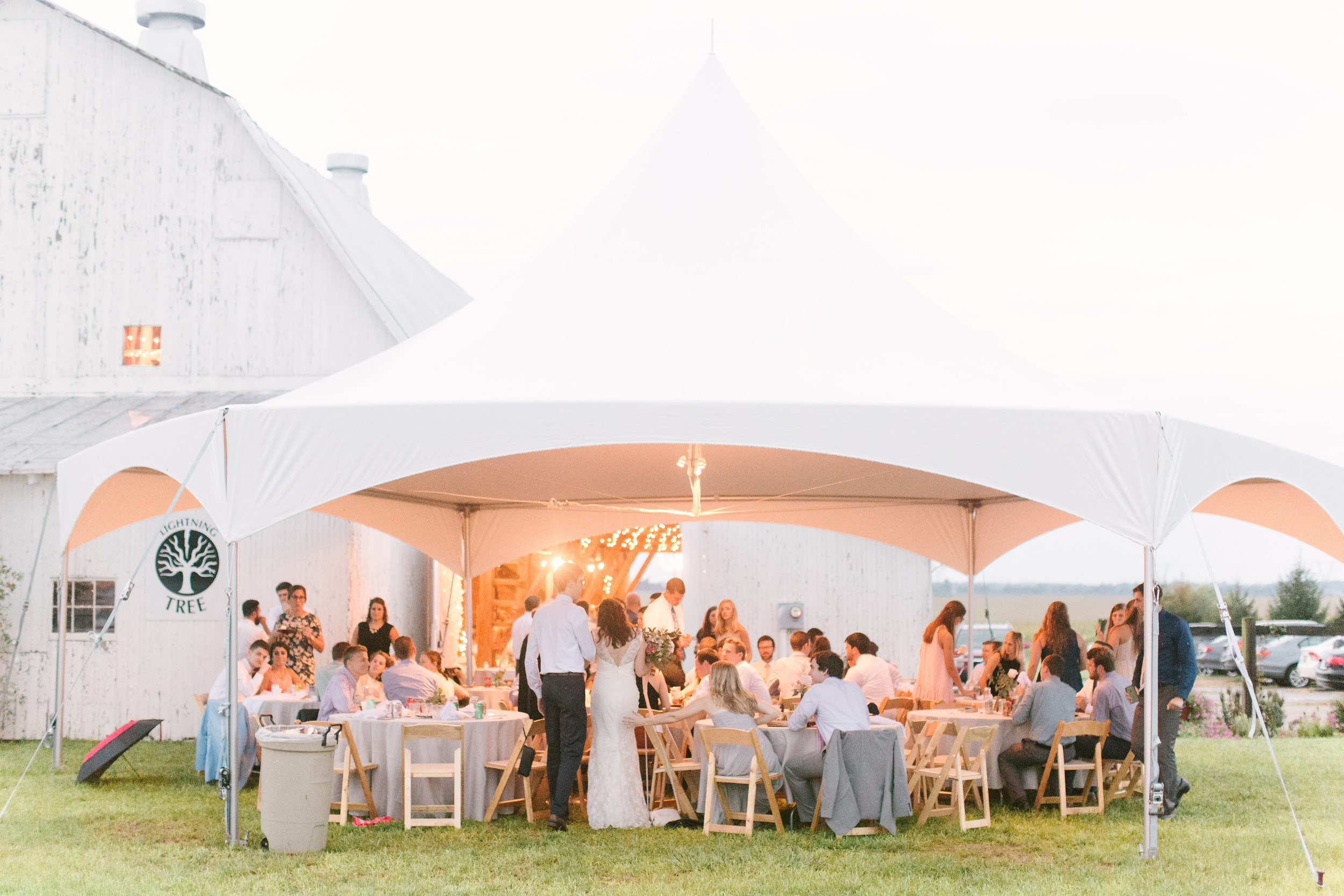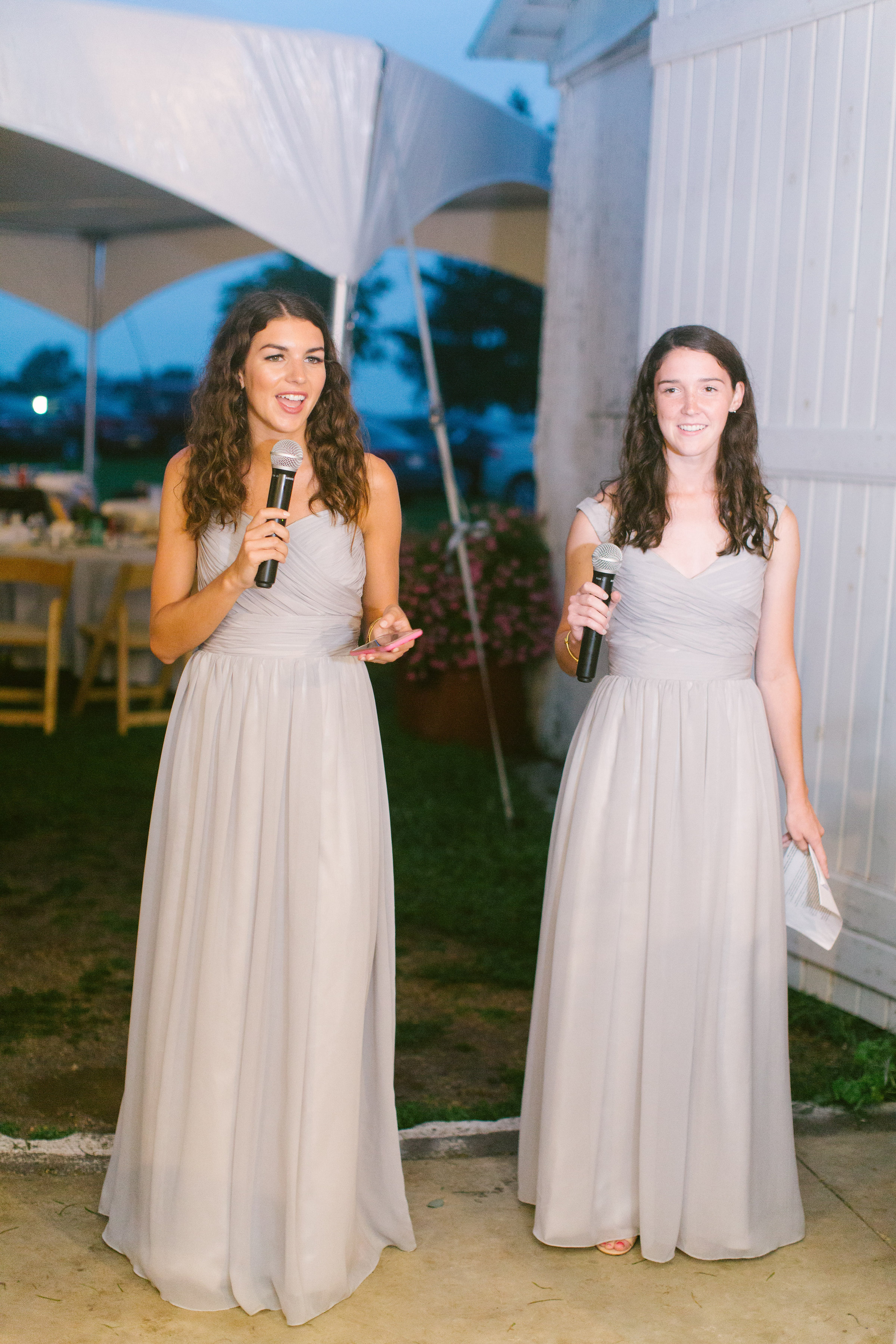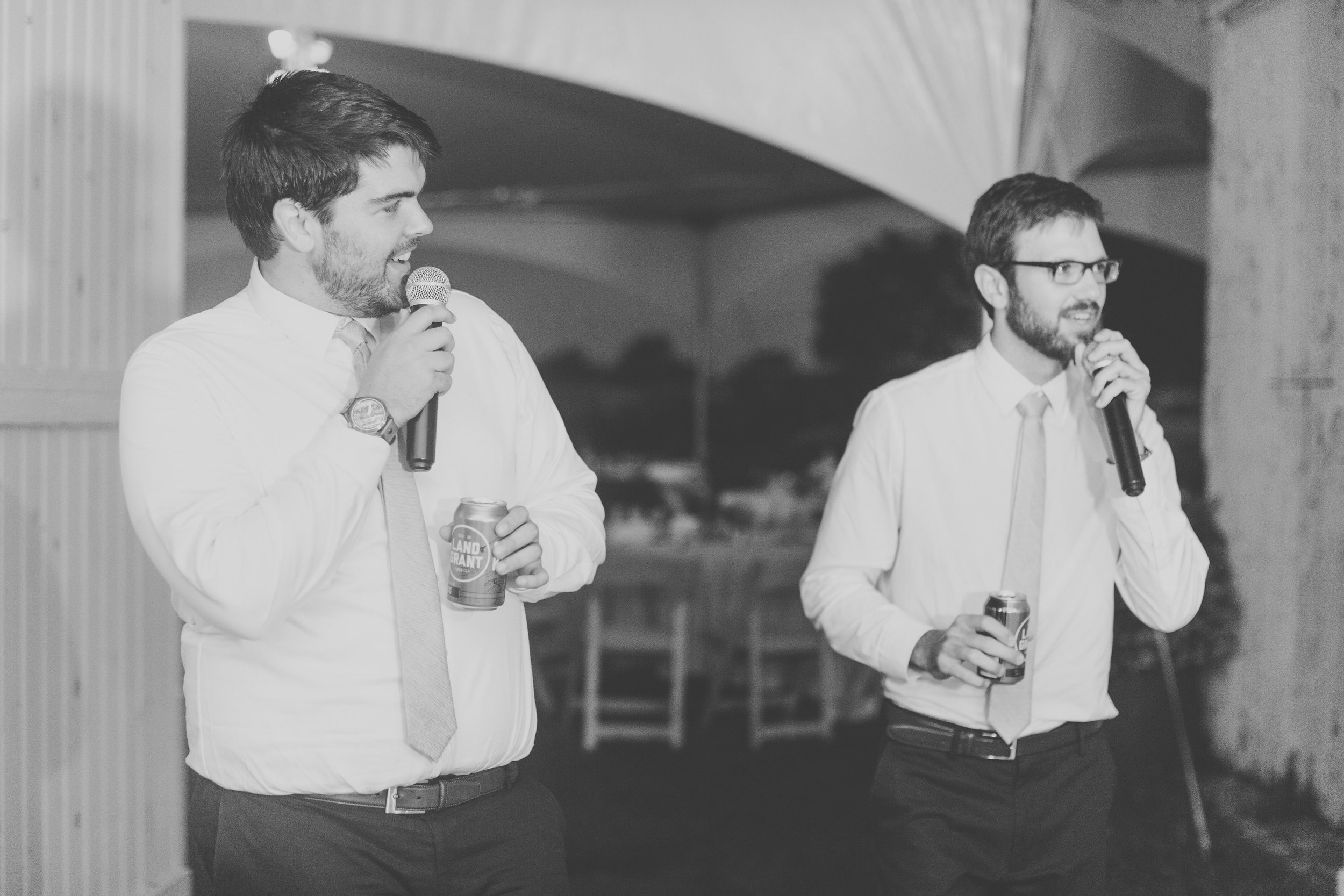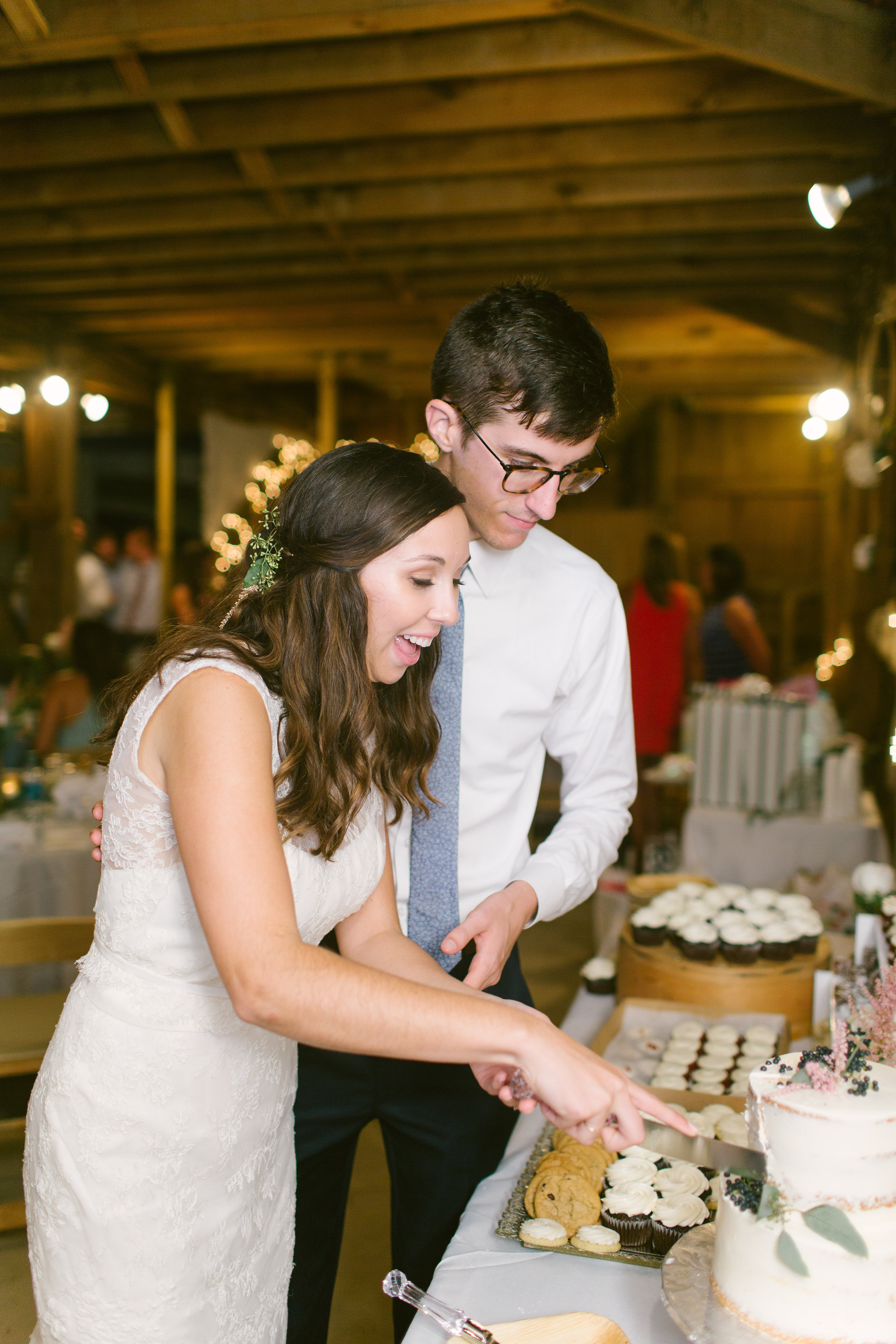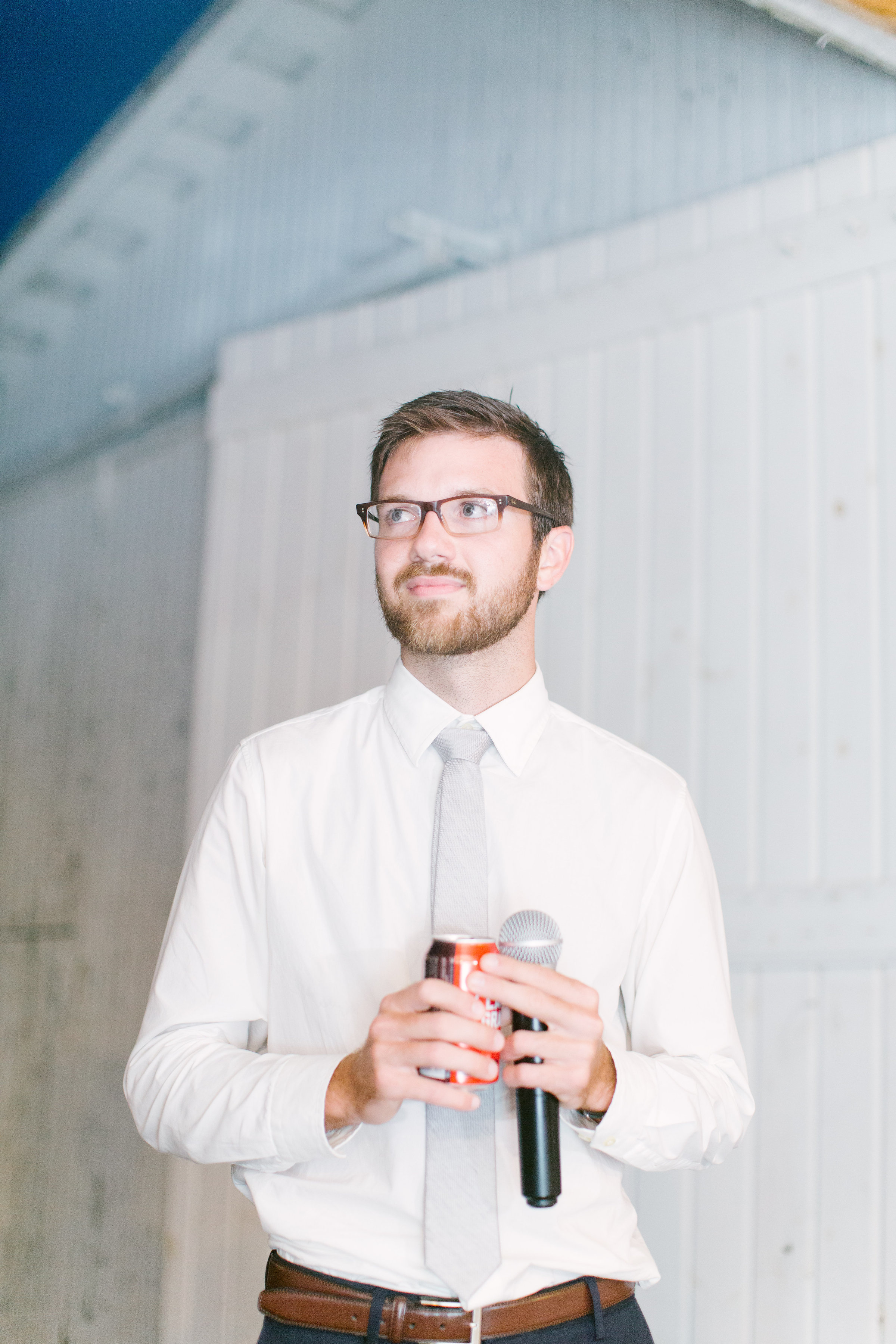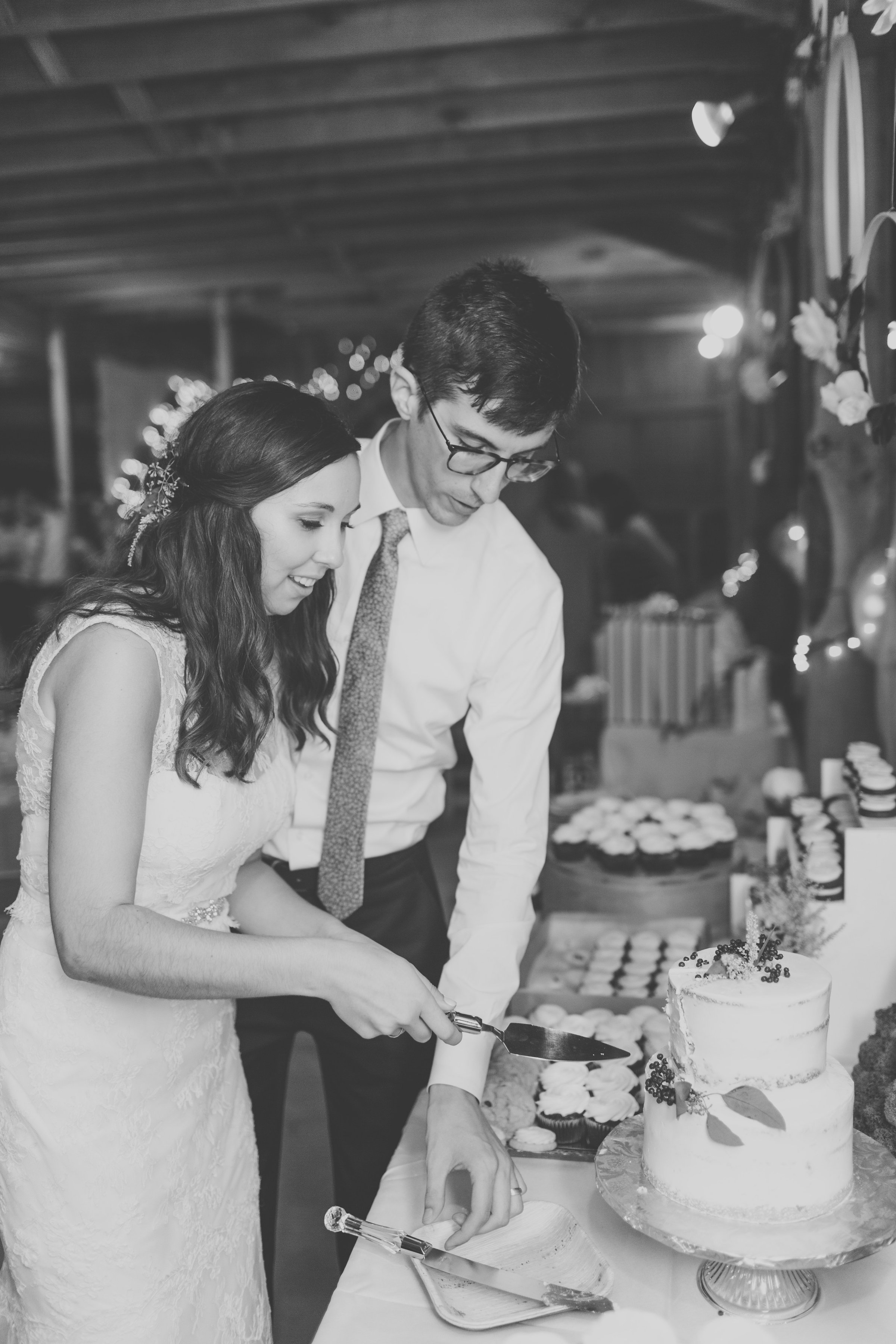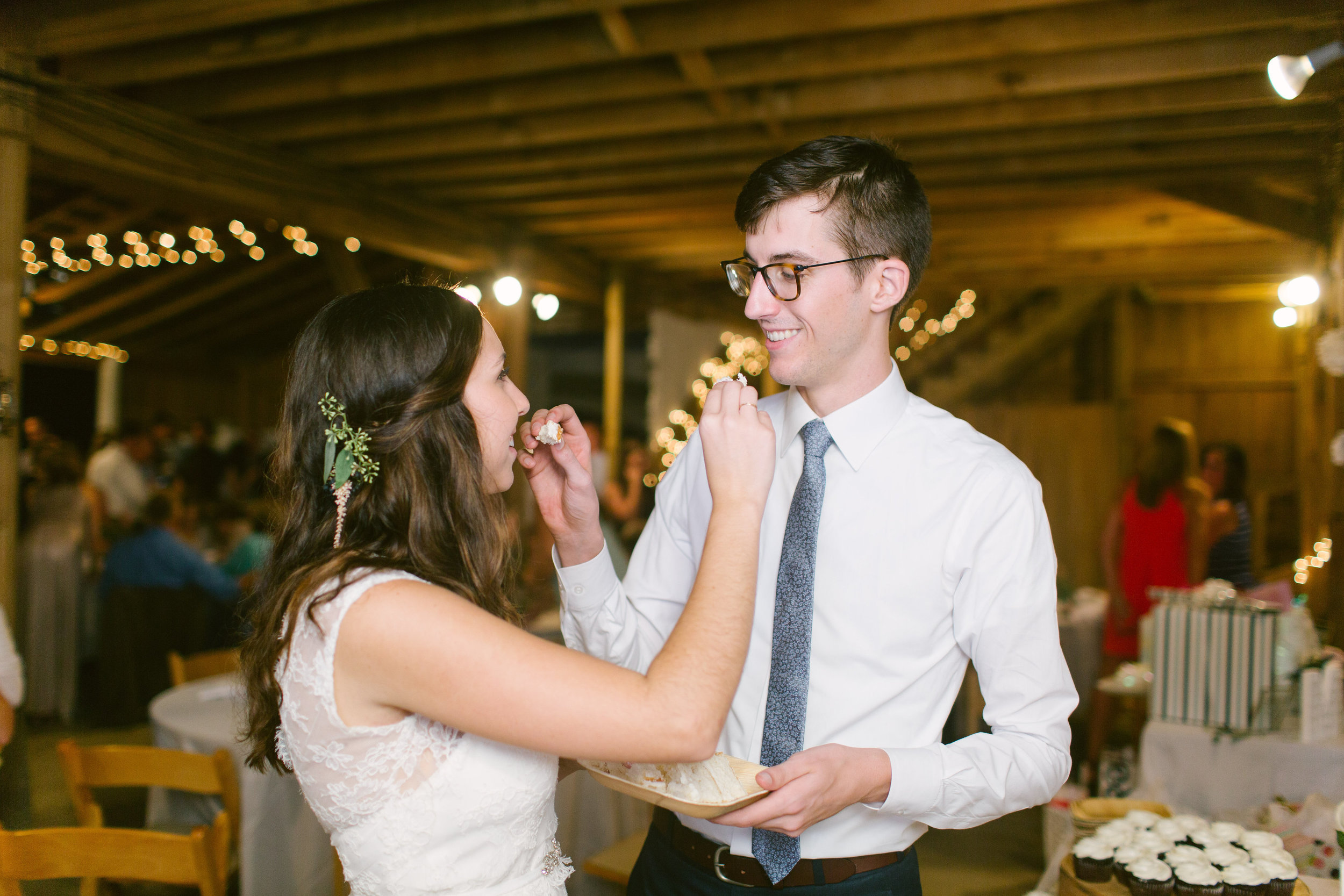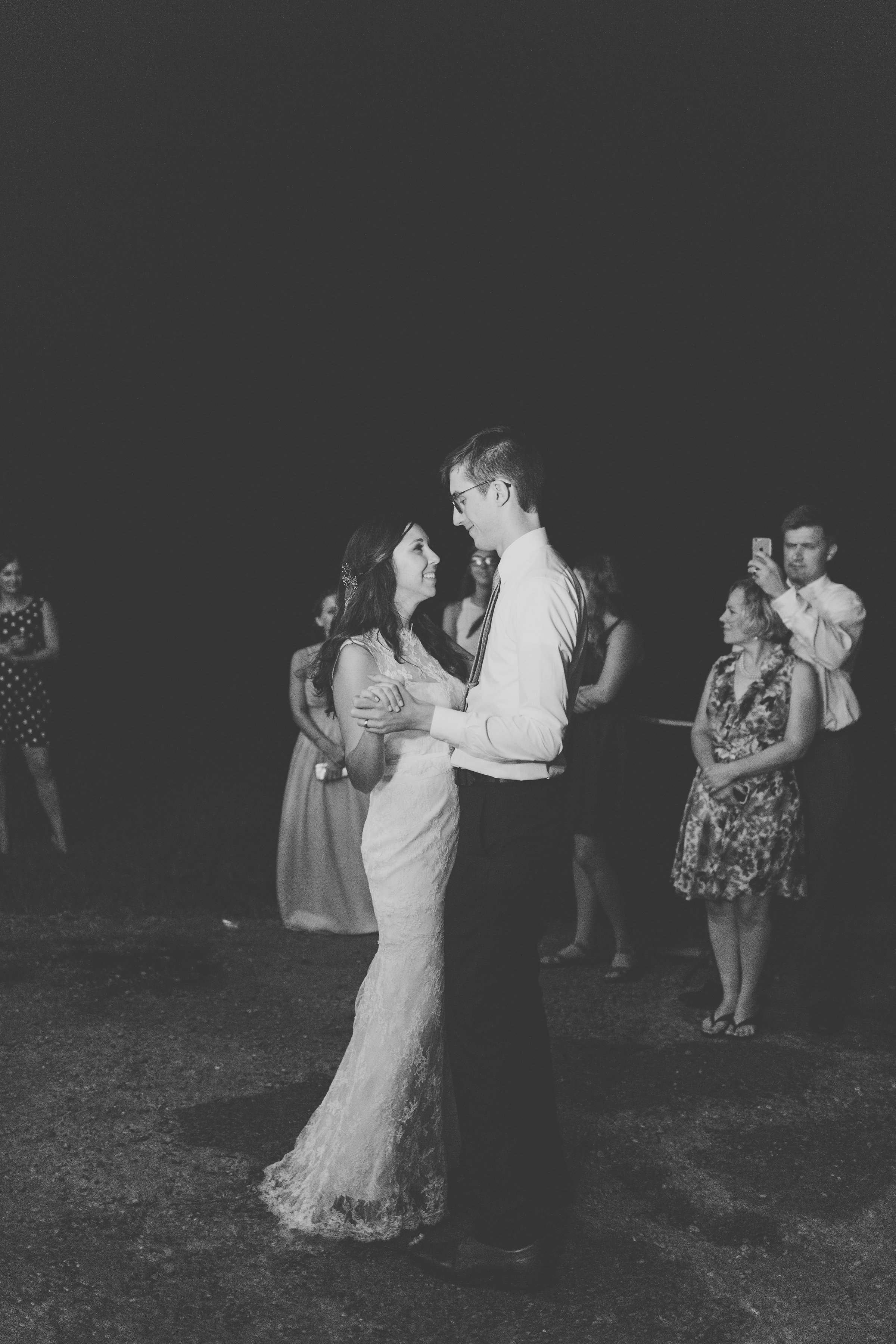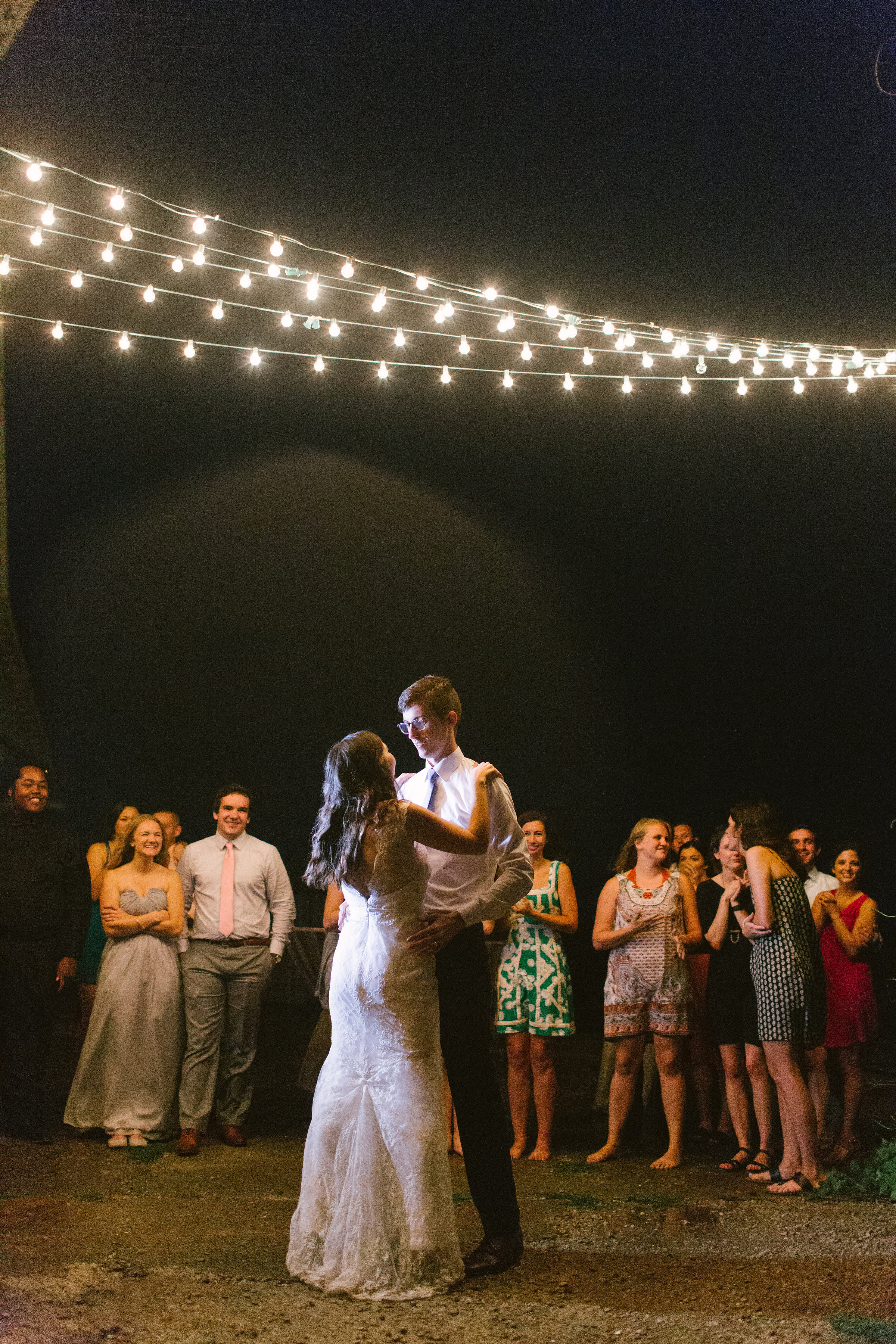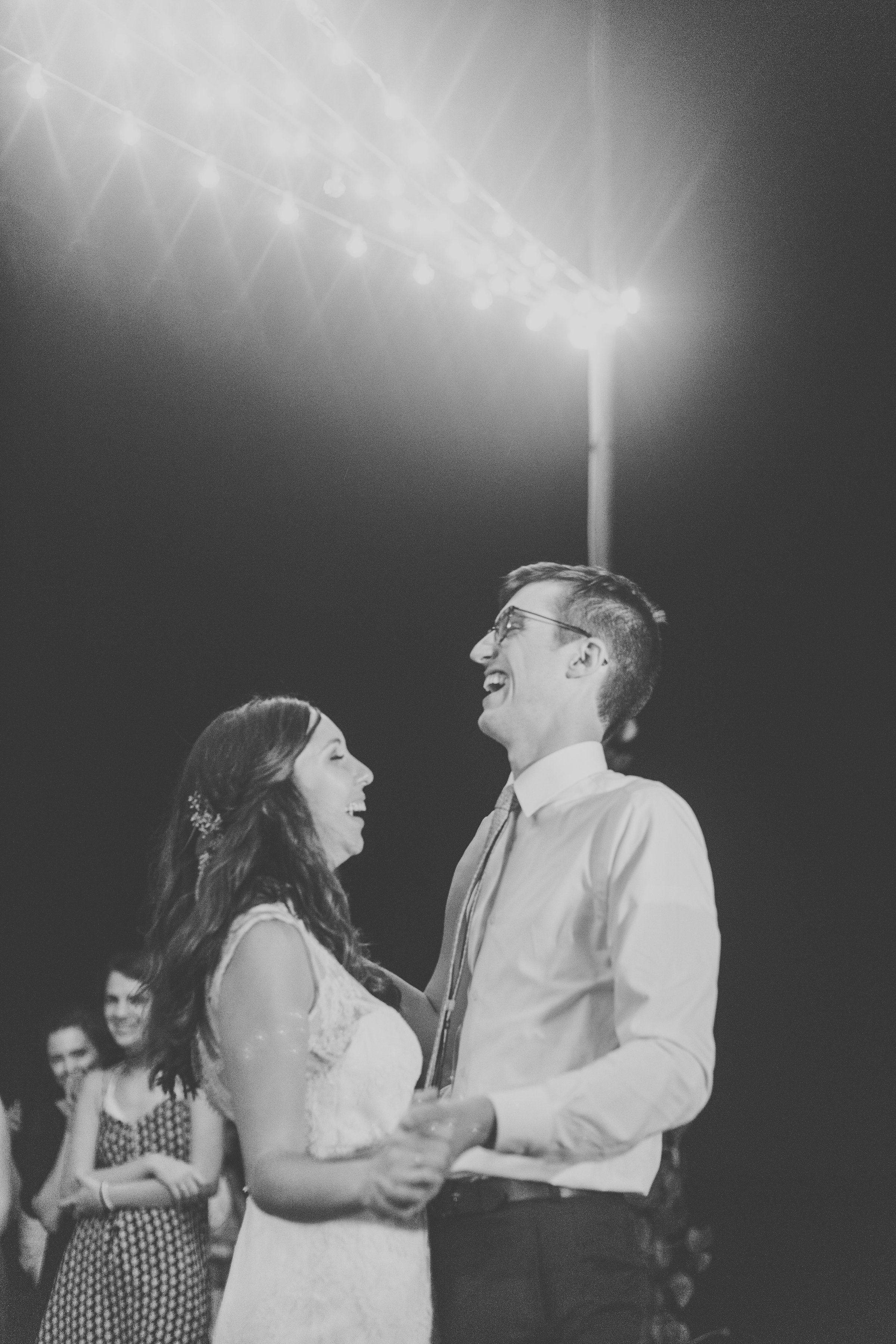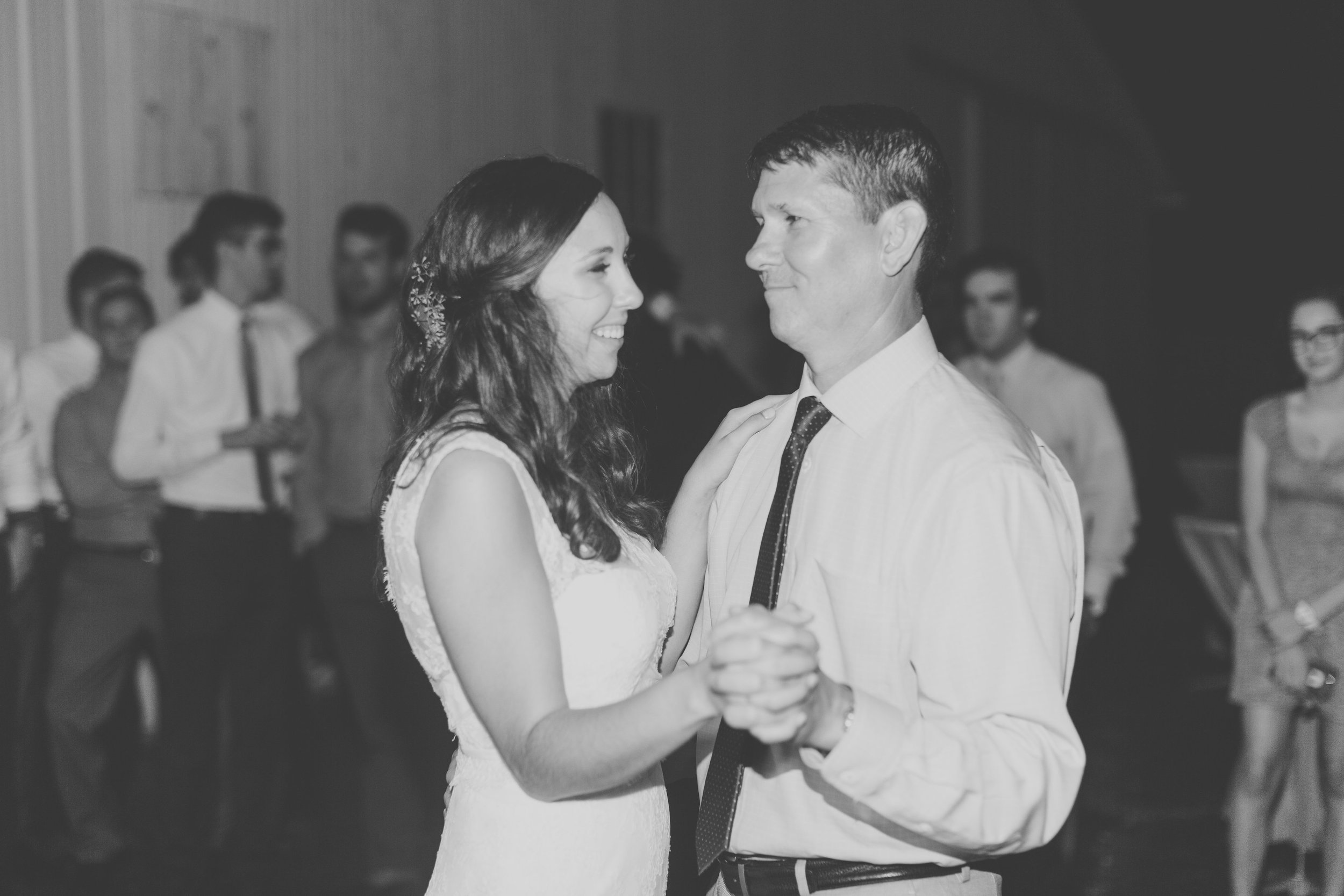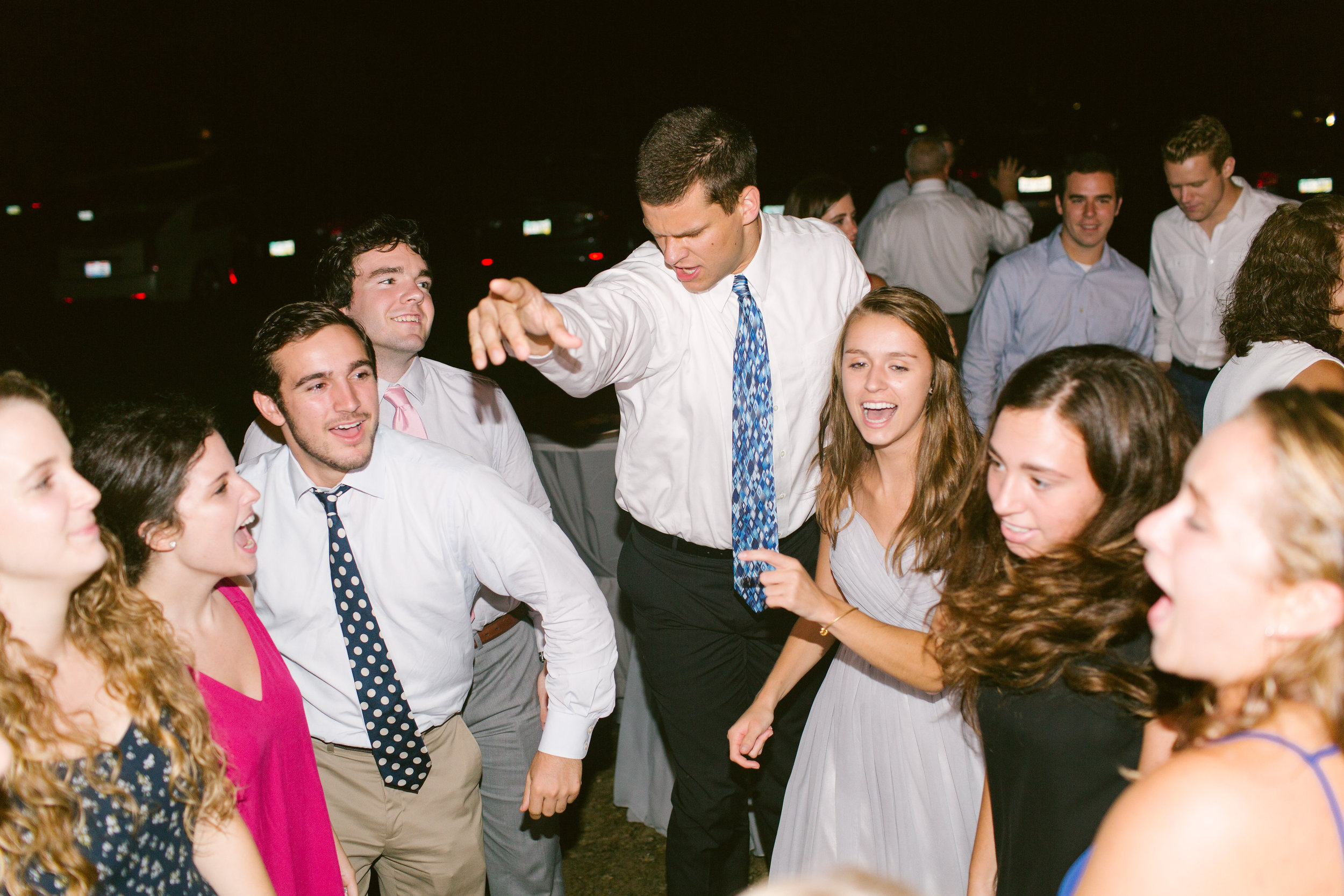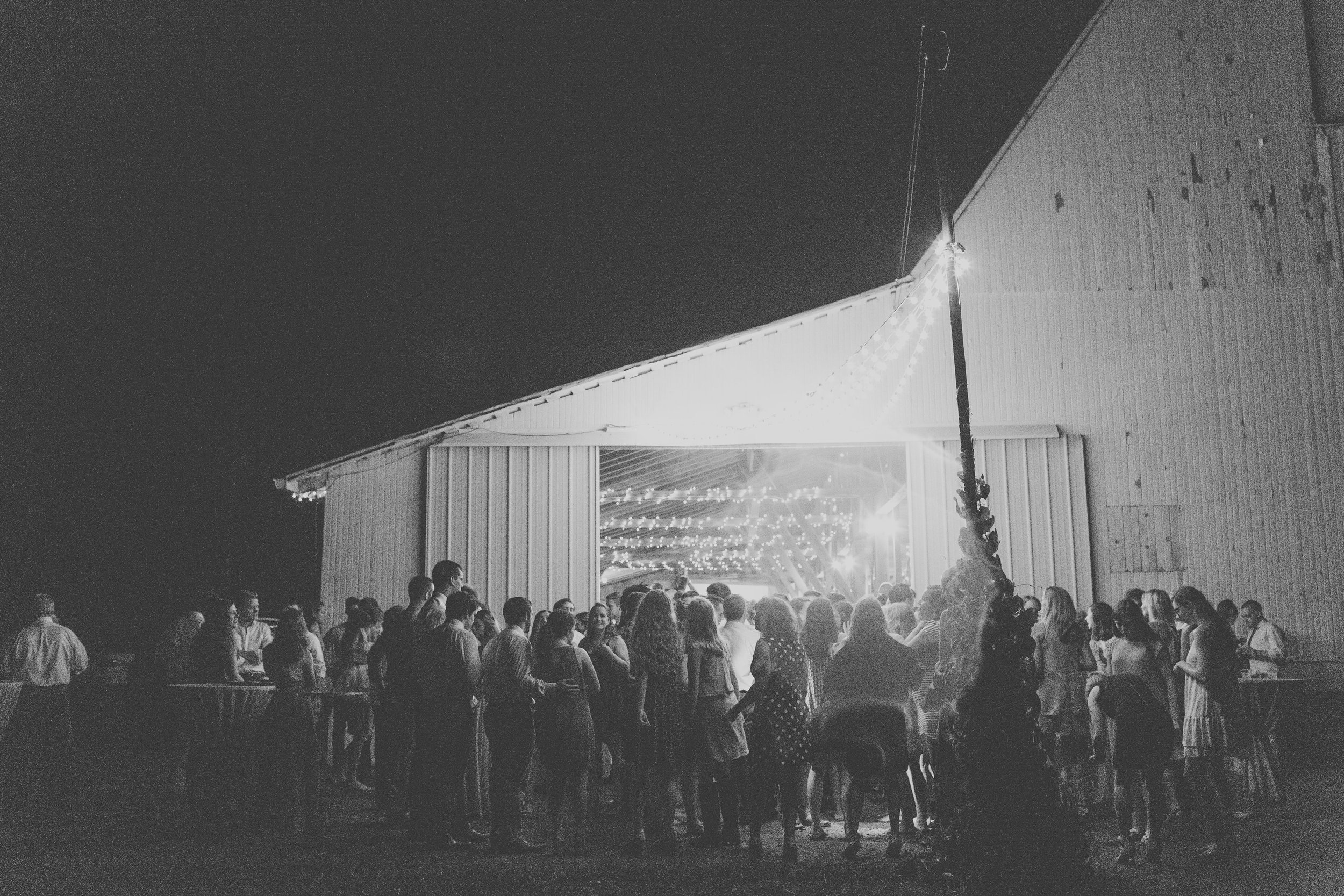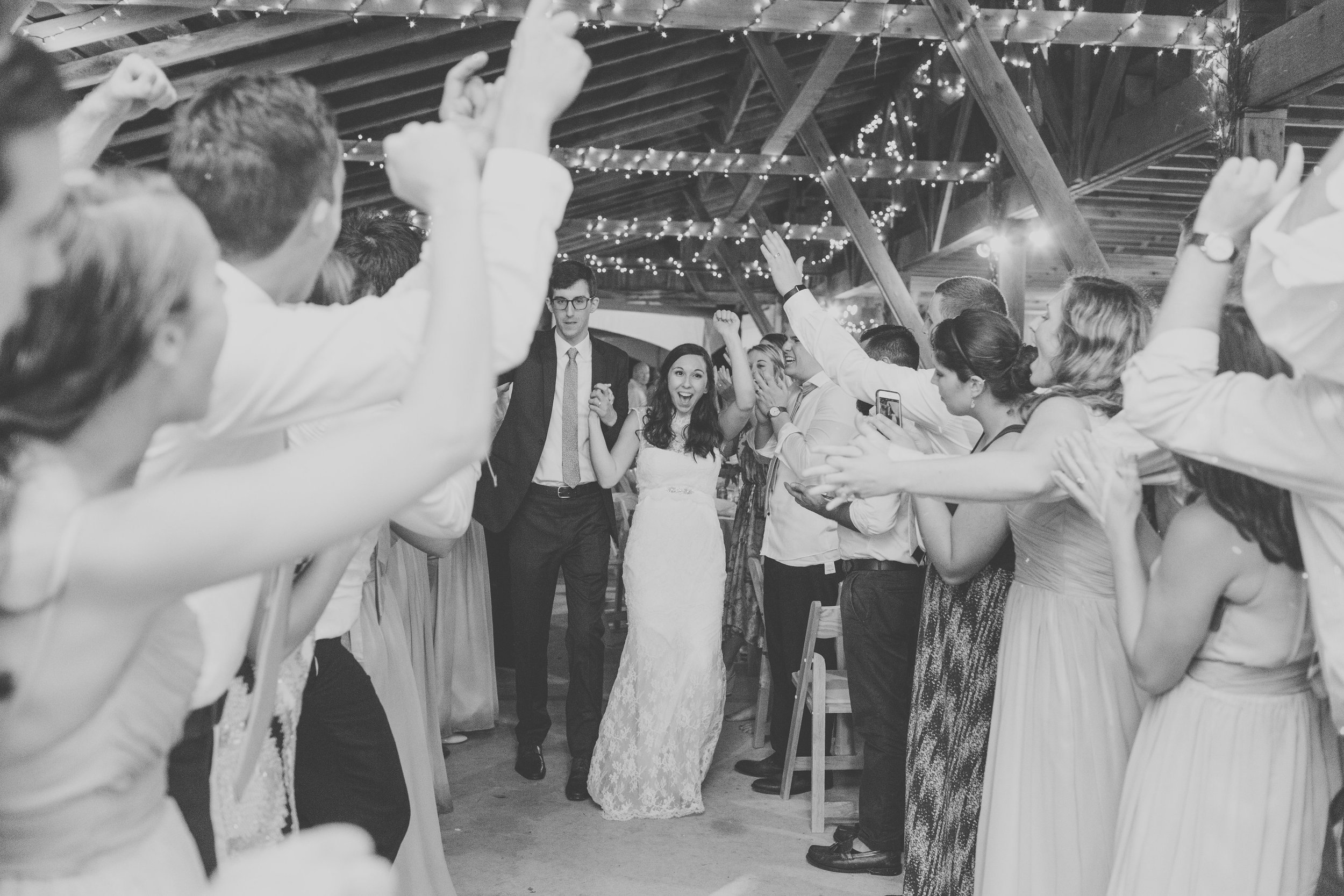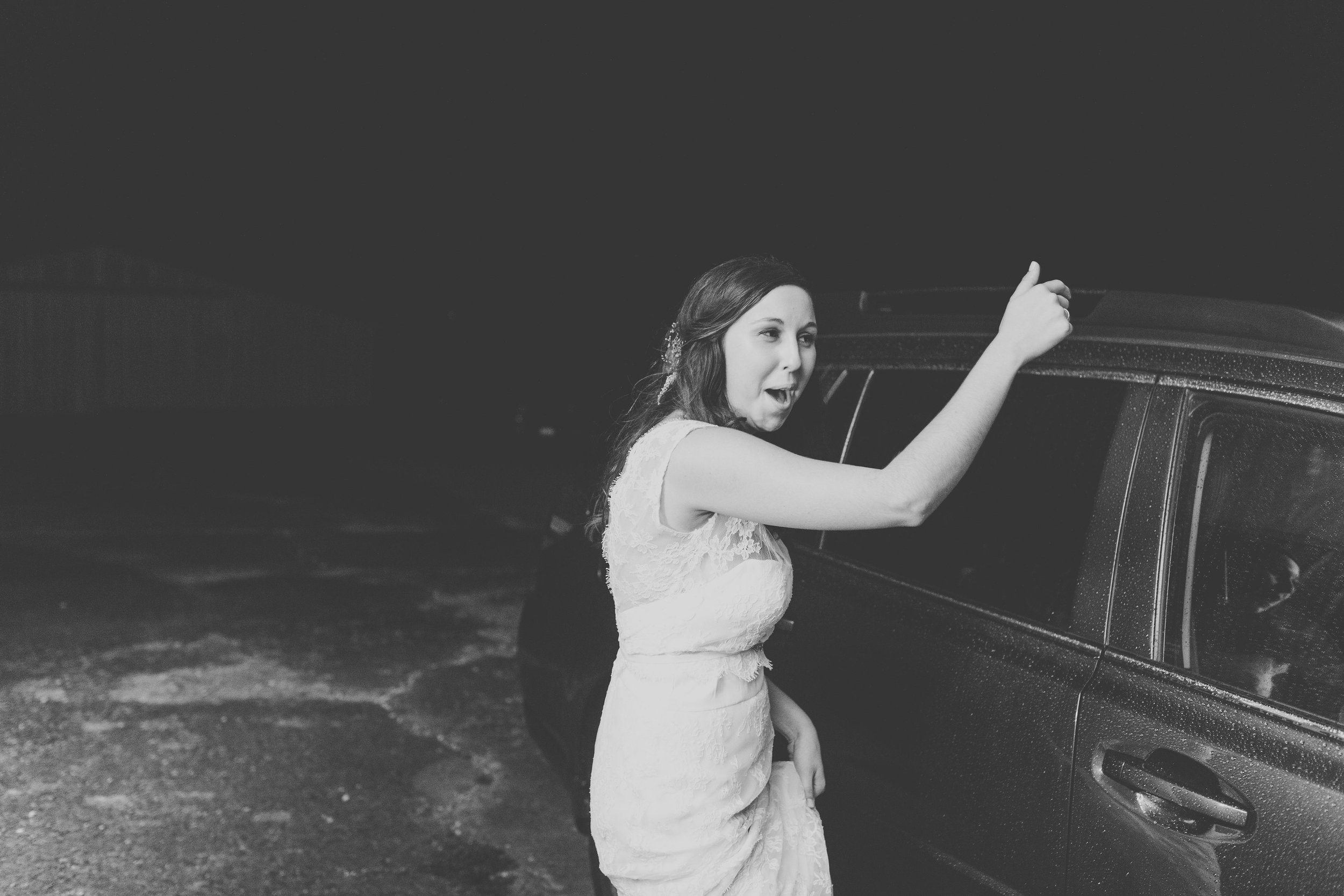 Alex and Maddie, thank you for letting us be a part of your day! It was a true joy, and I'm happy we can call you lifelong friends.
VENUE: Lightning Tree Barn
INVITES: Aggie Welty
MAKEUP: Blushed by Victoria