Happy Monday! Trying to get back on the grind of bringing you your weekly Monday blog posts, ha! This weekend was a REALLY fun one for us! My baby sister is due in December with her first baby, and we had the pleasure of throwing her baby shower! This is the first time we've thrown a baby shower, and it was just the best. It was so easy to walk through stores and see things that were either pink, white or gold and buy them. Seriously, it was super fun, and even makes us consider just sticking to throwing baby showers from now on….. 😉
We threw the shower at our studio downtown, Zurie Coworking — it was perfect since we had close to 40 guests, and always a good choice seeing as it's basically a white slate where you can let your creativity run wild. We always have a blast when designing a colorful tablescape and dessert tables galore, and it was even better considering we had some awesome Boss Ladies make some treats for us! We had cookies from Jana Lee's Bakeshop that were THE cutest cookies any of us had ever seen. I told her my vision for the shower and cookies, and she really came through! It was so hard to eat them, seeing as how beautiful they were. My sister already had an elephant theme going on for the baby's room, so Jana really delivered with the elephant cookies. My friend Michelle from Michelle's Macarons also gifted us with her creations, and they too were delicious! I'm so thankful for super creative women here in Columbus that can help us out with parties like these.
One of the best parts of the shower was the donut wall — yes, you hard right, a WALL OF DONUTS. I won't lie, I'm pretty proud of this one. It was really fun to make (I put together all that piping, y'all!) and really fun to eat. Have I said 'fun' a lot in this blog post? Oh well, everything was 😉 Donuts we got from Amy's Donuts, because who doesn't want donuts with Reece's Pieces, cotton candy and Oreos on them?! We included take-home bags for the donuts as well, so that guests could take one home if they wanted, which a lot did!
Our dear friend Heather of Evergreen Flower Co. made an adorable arrangement of pink flowers for the mama-to-be, and also supplied the flowers for the bouquet making station. We had guests at the end of the shower make their own bouquet to take home!
Now, we are no professional photographers, but I hope you love getting a peak inside the party with the photos!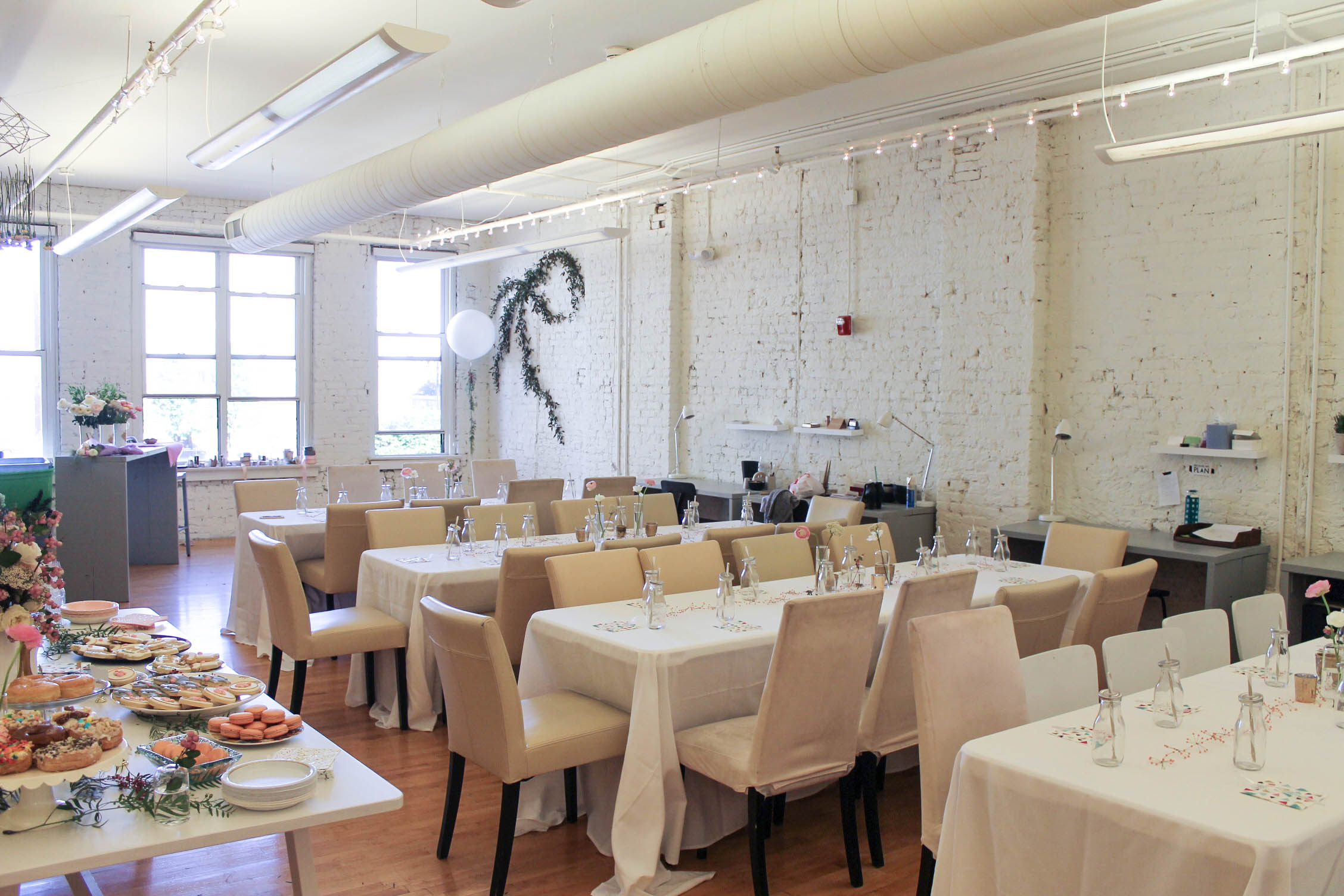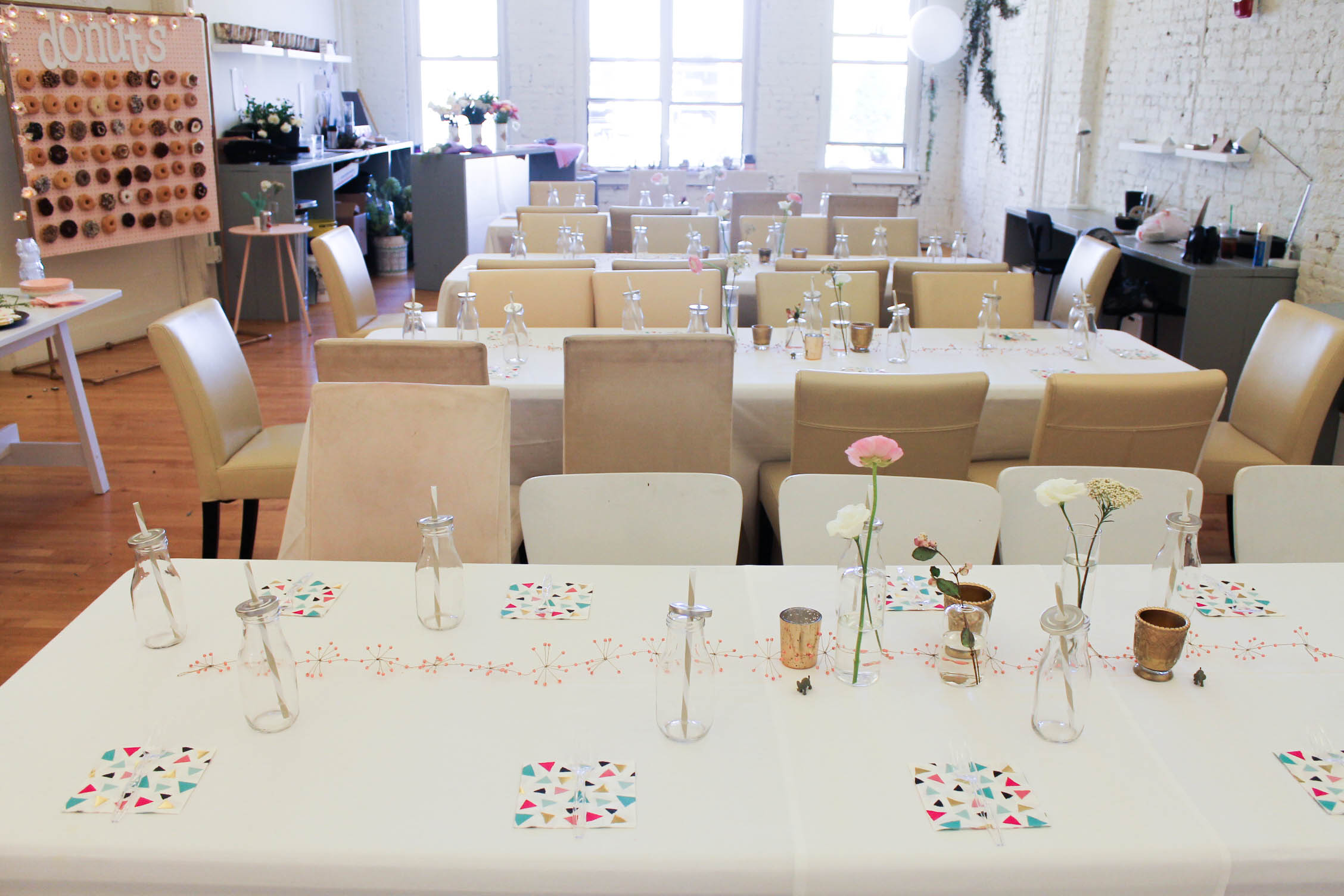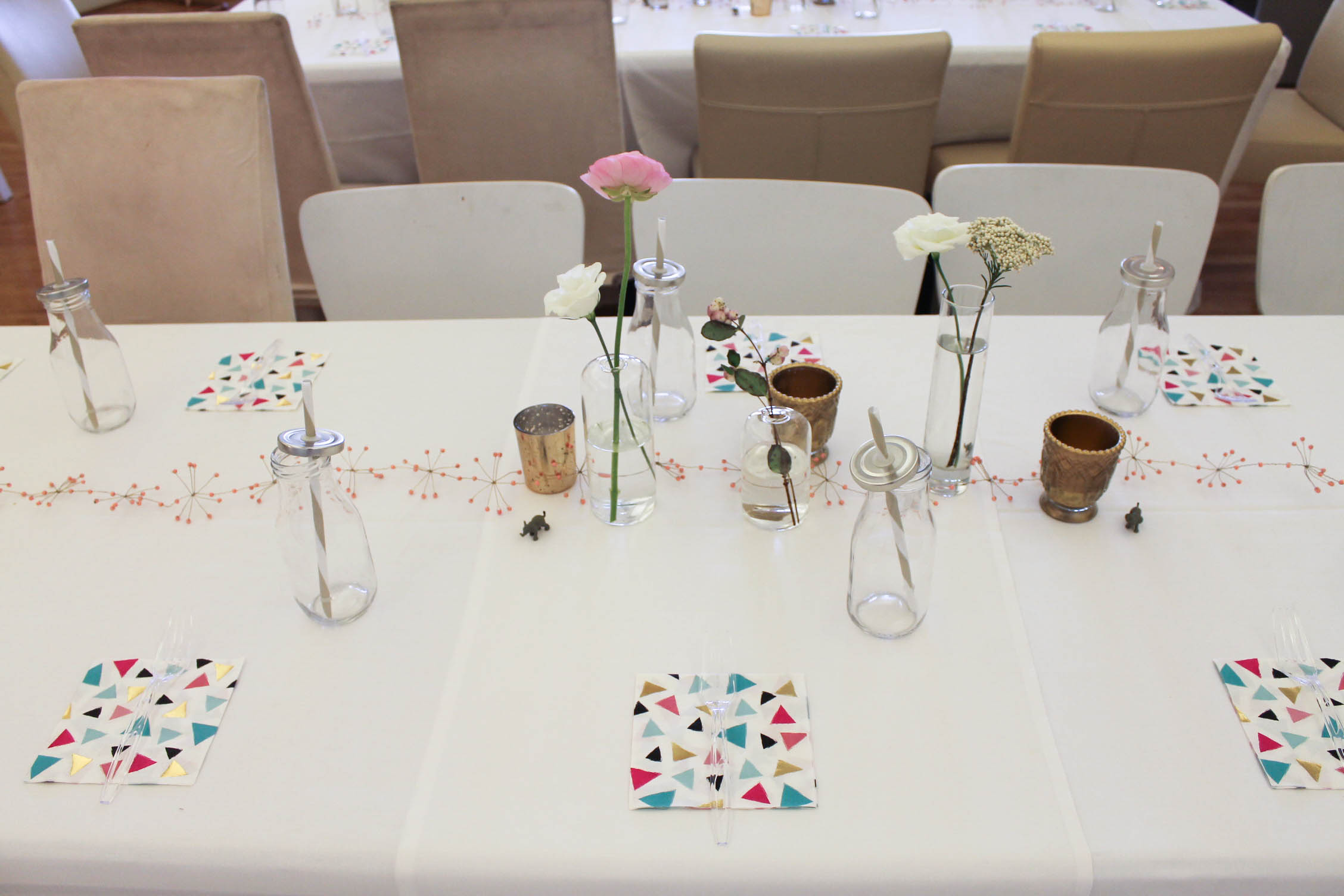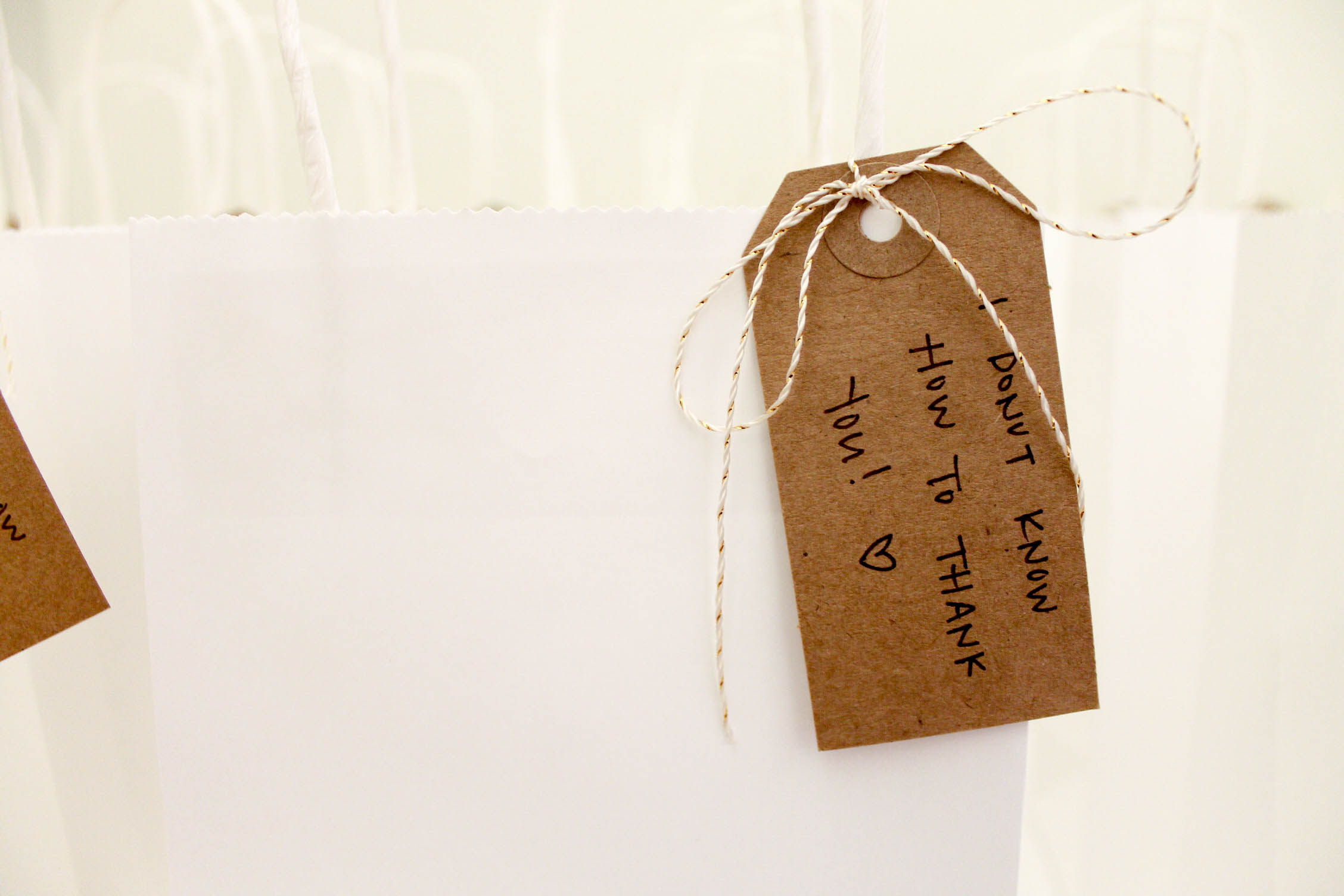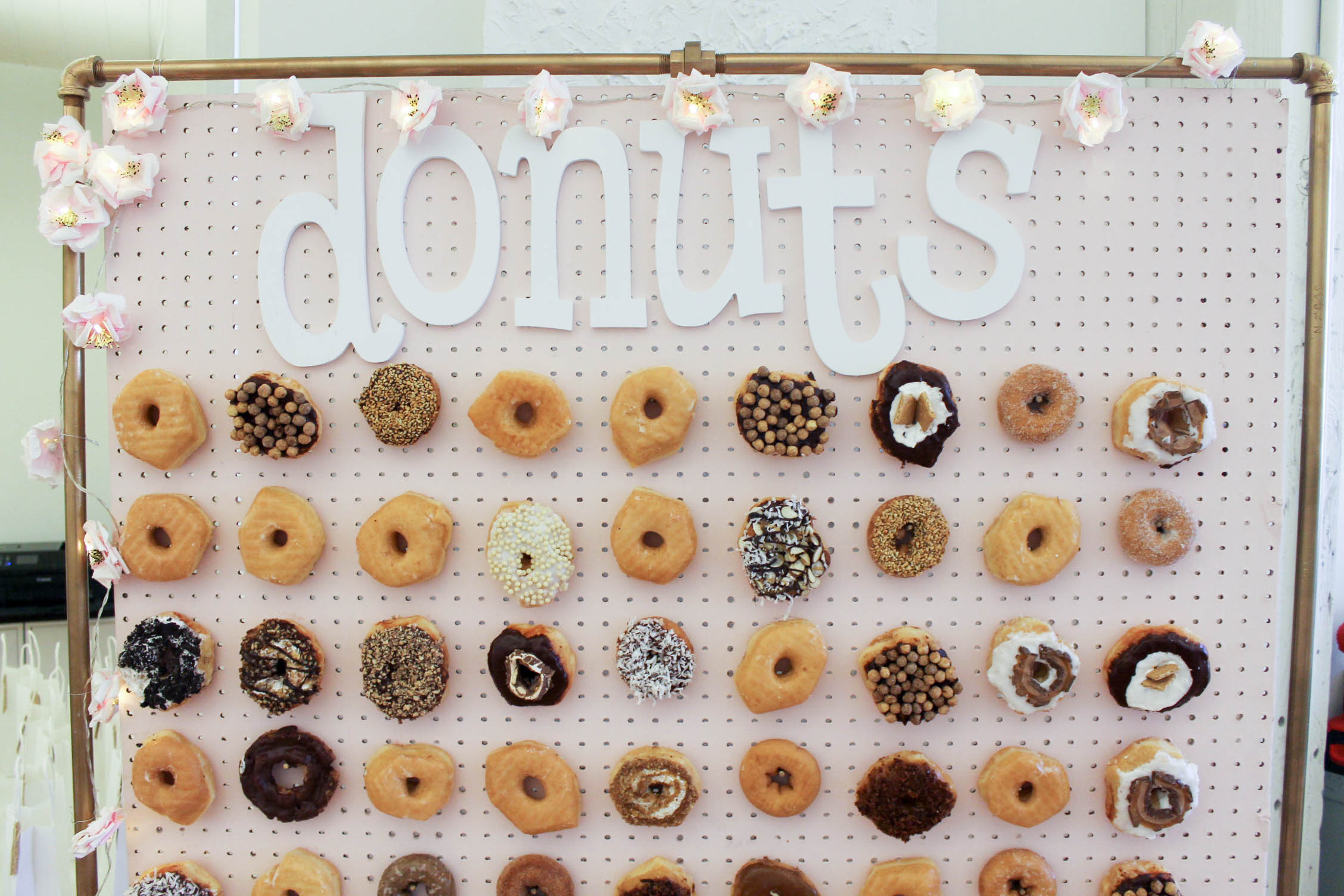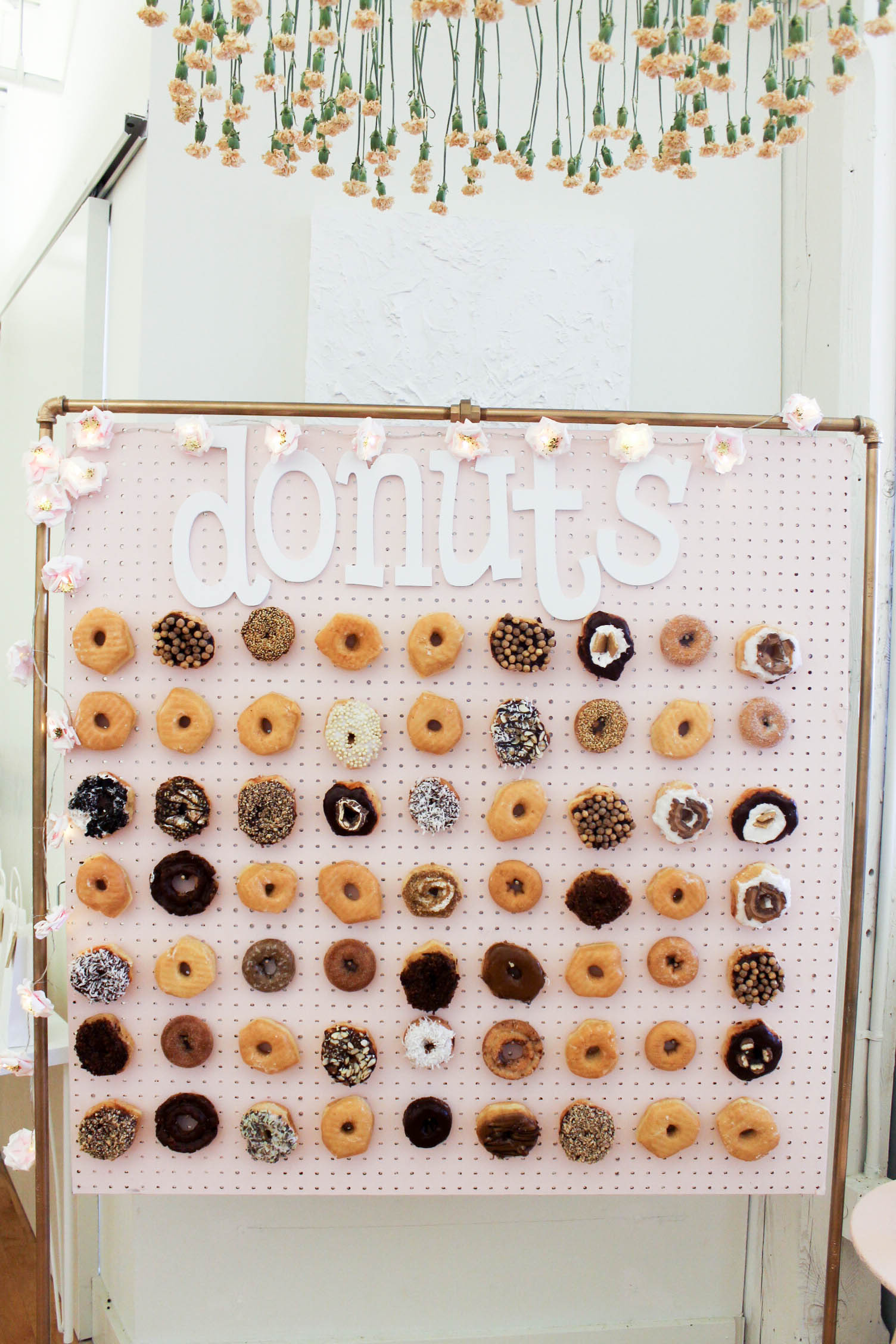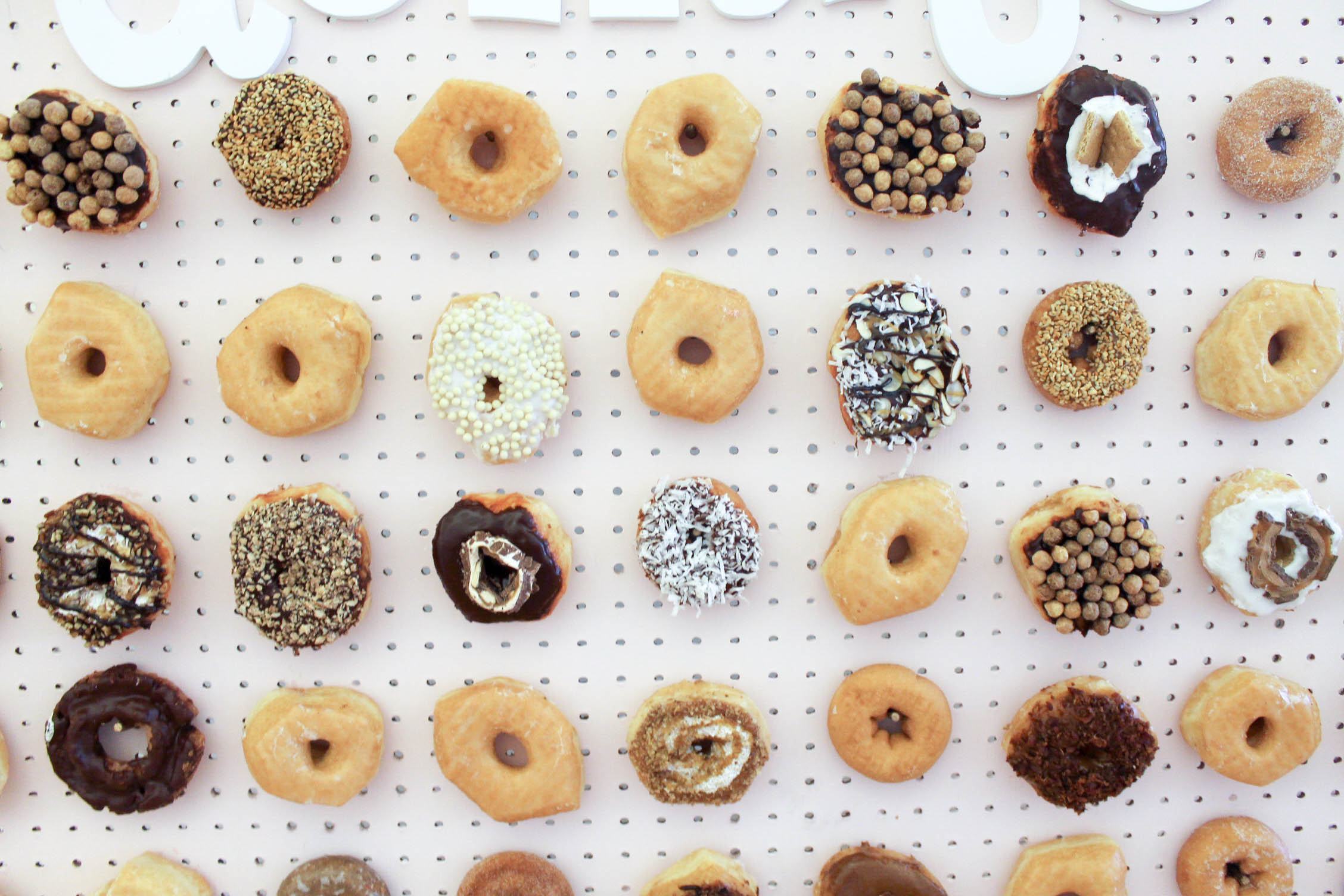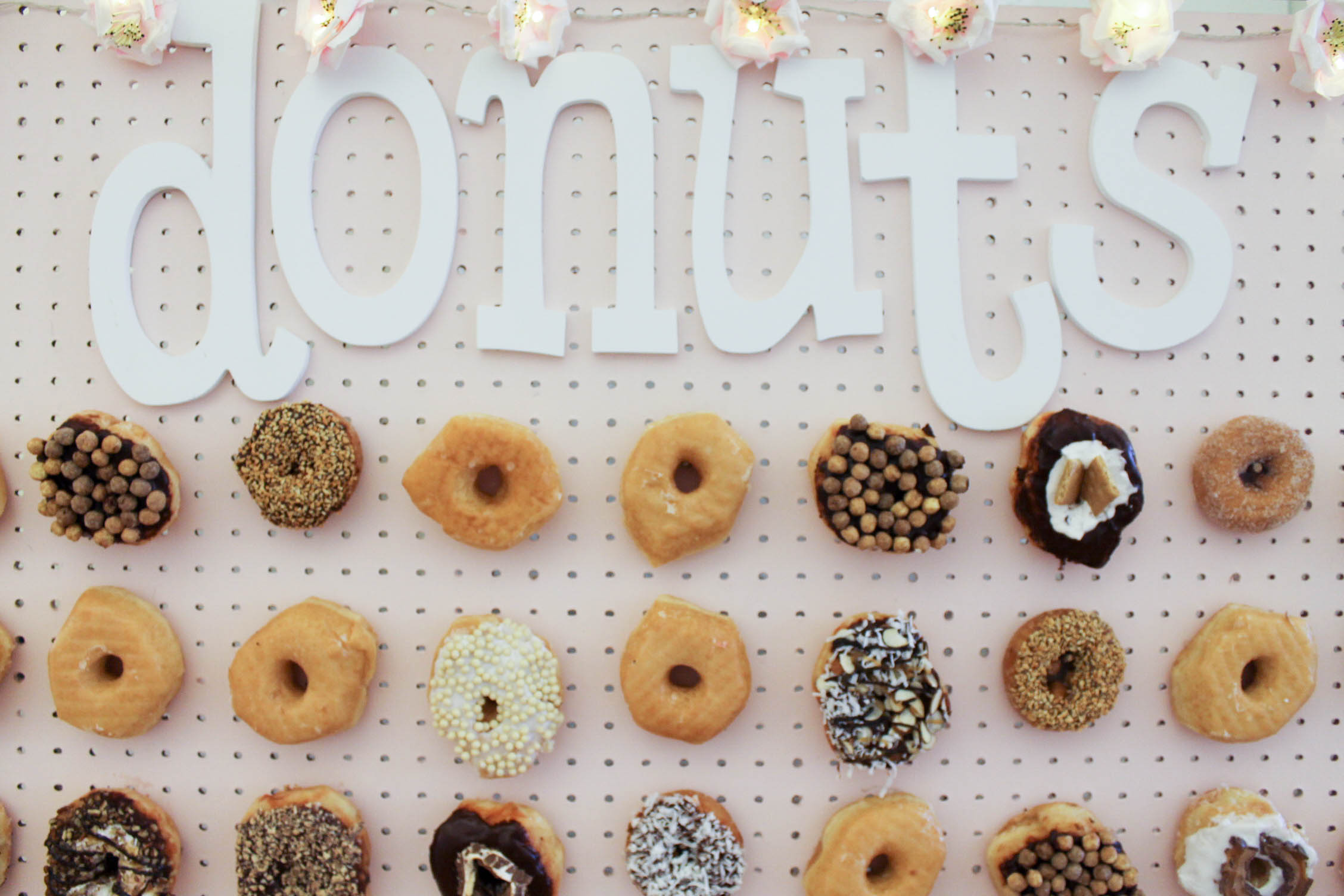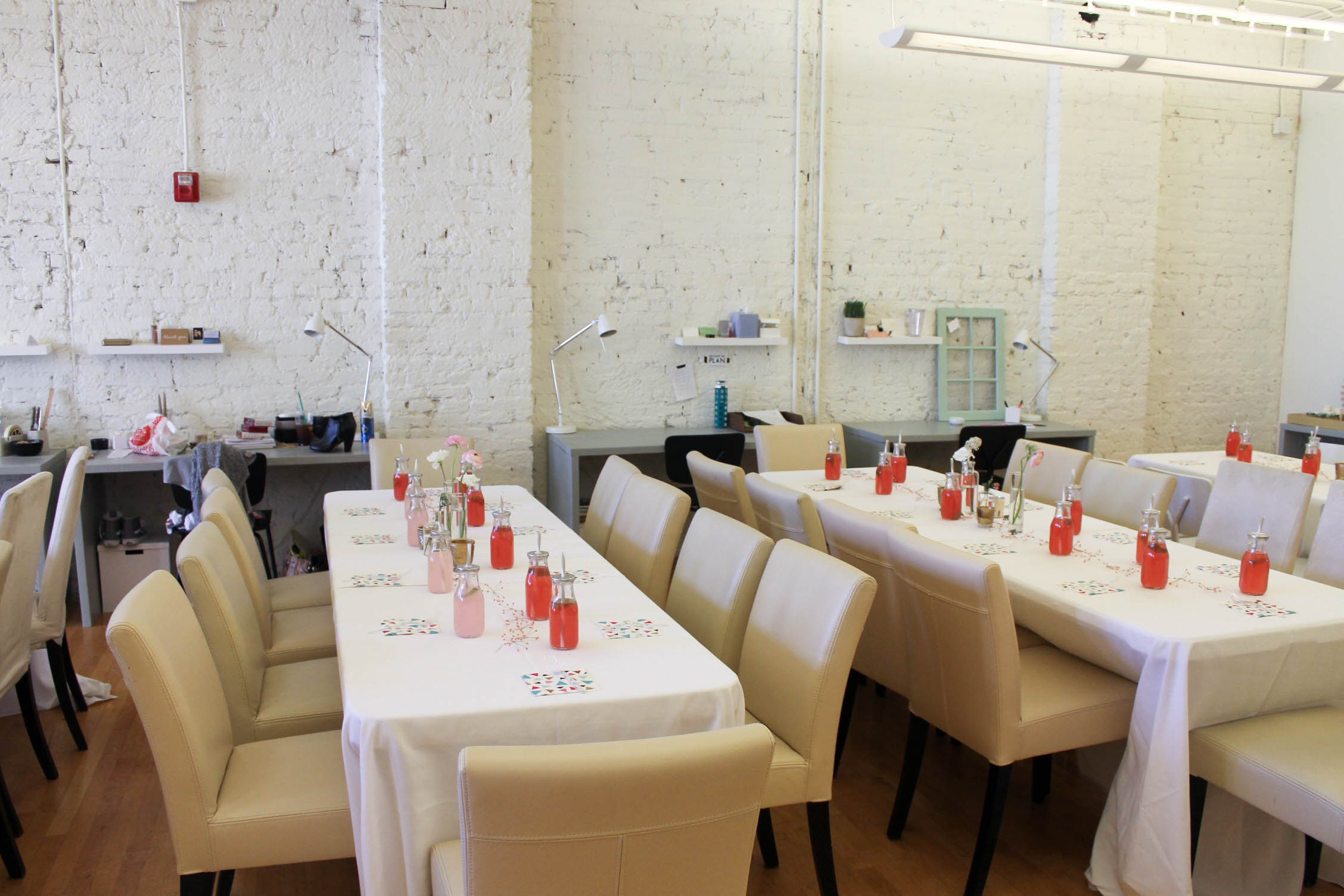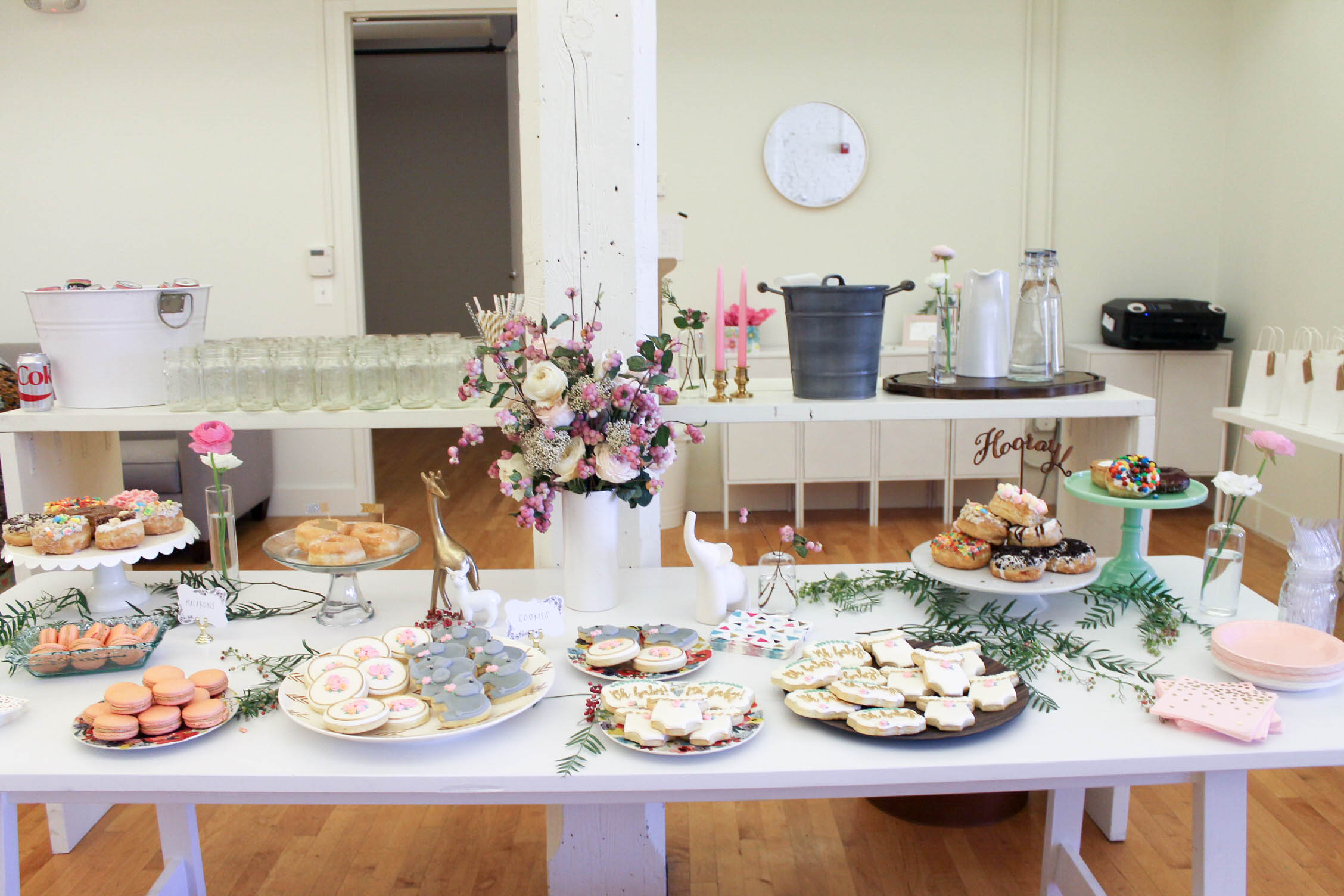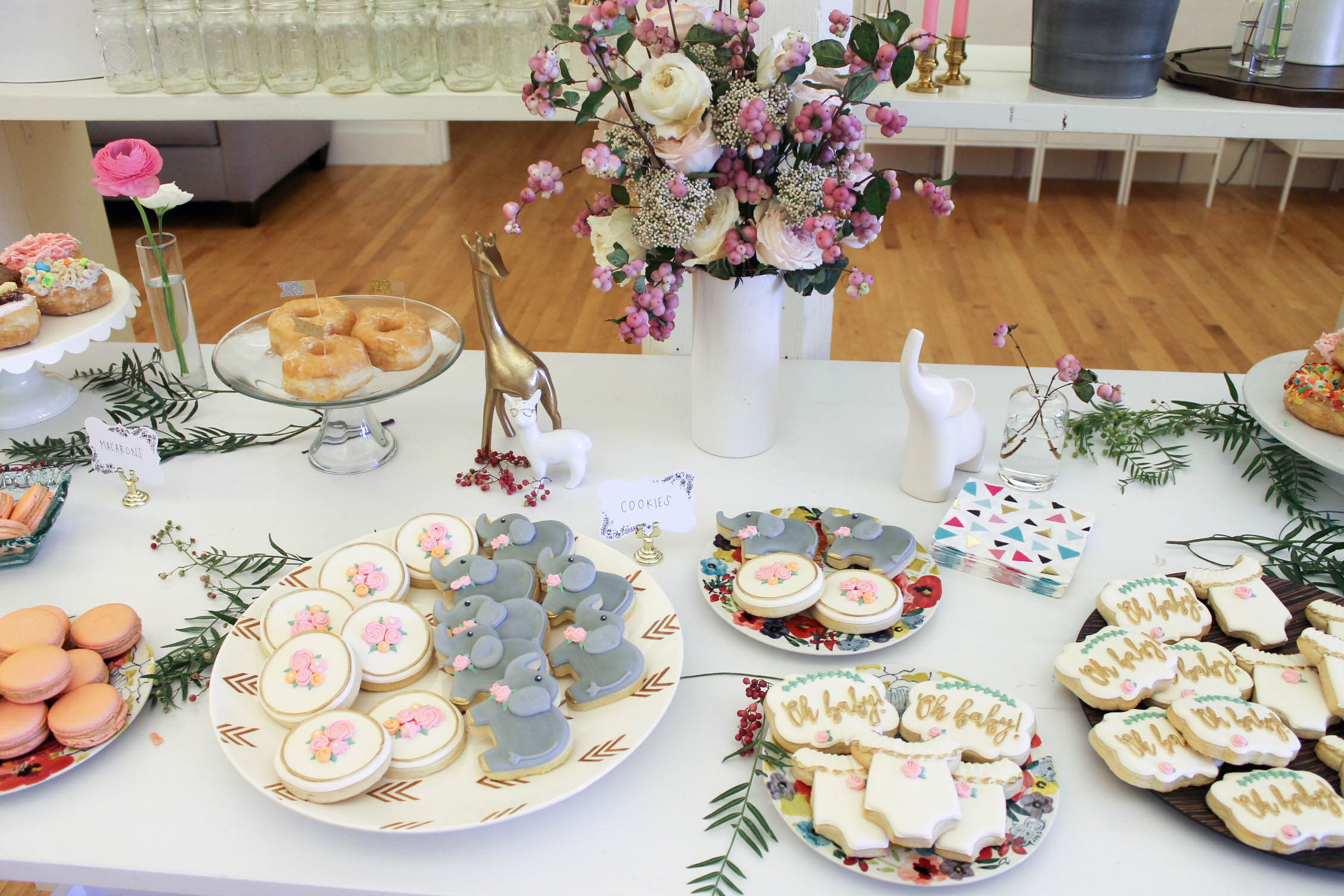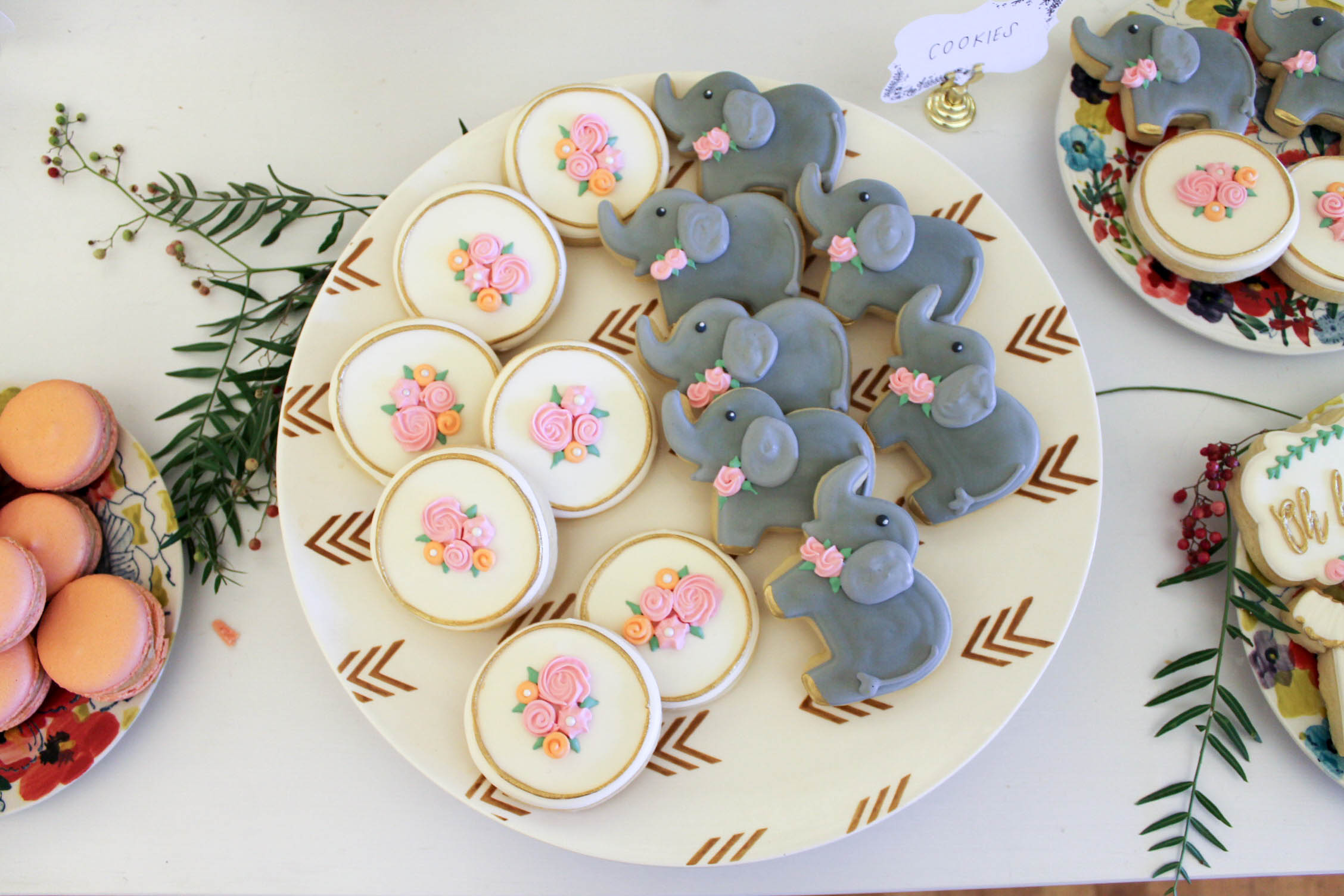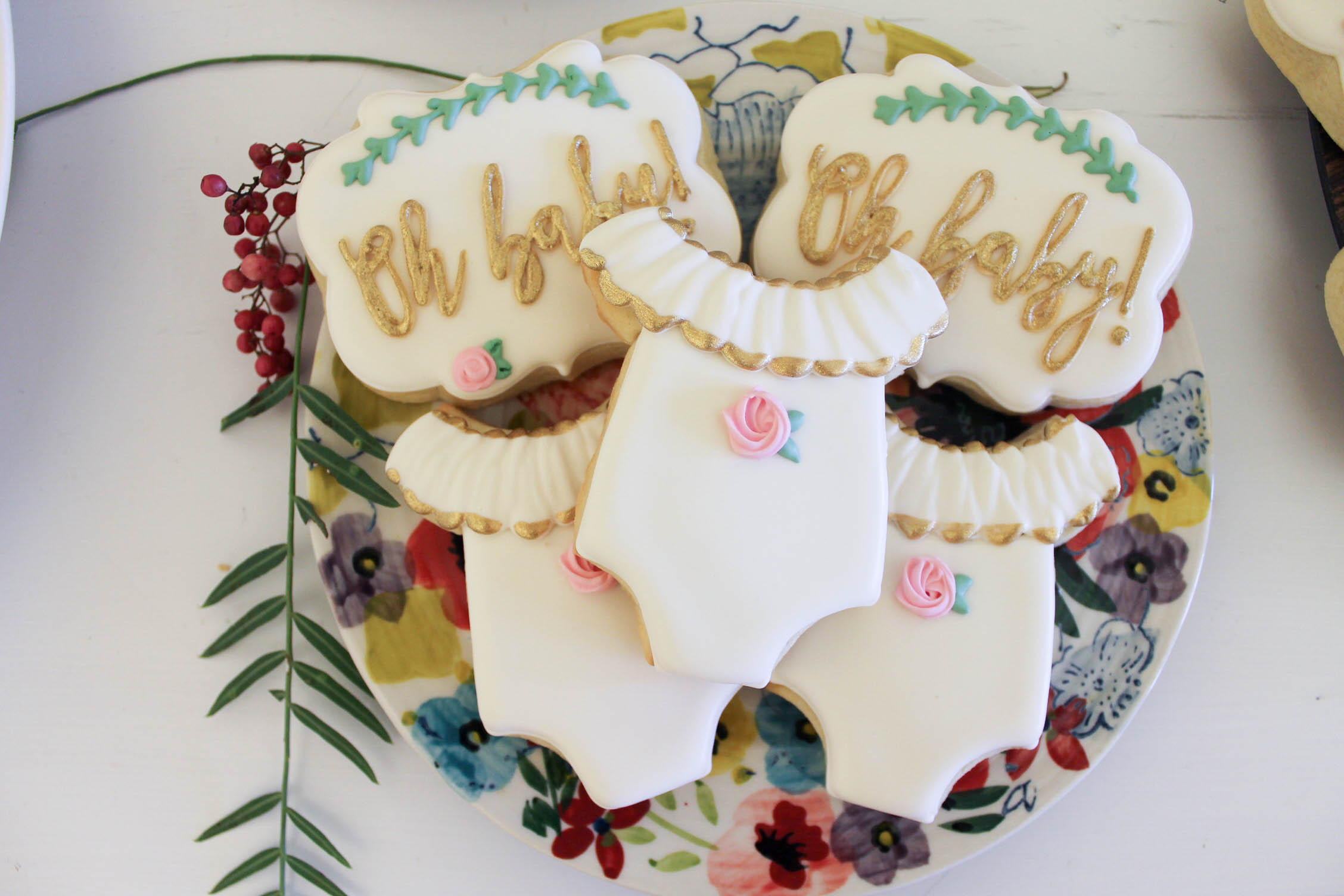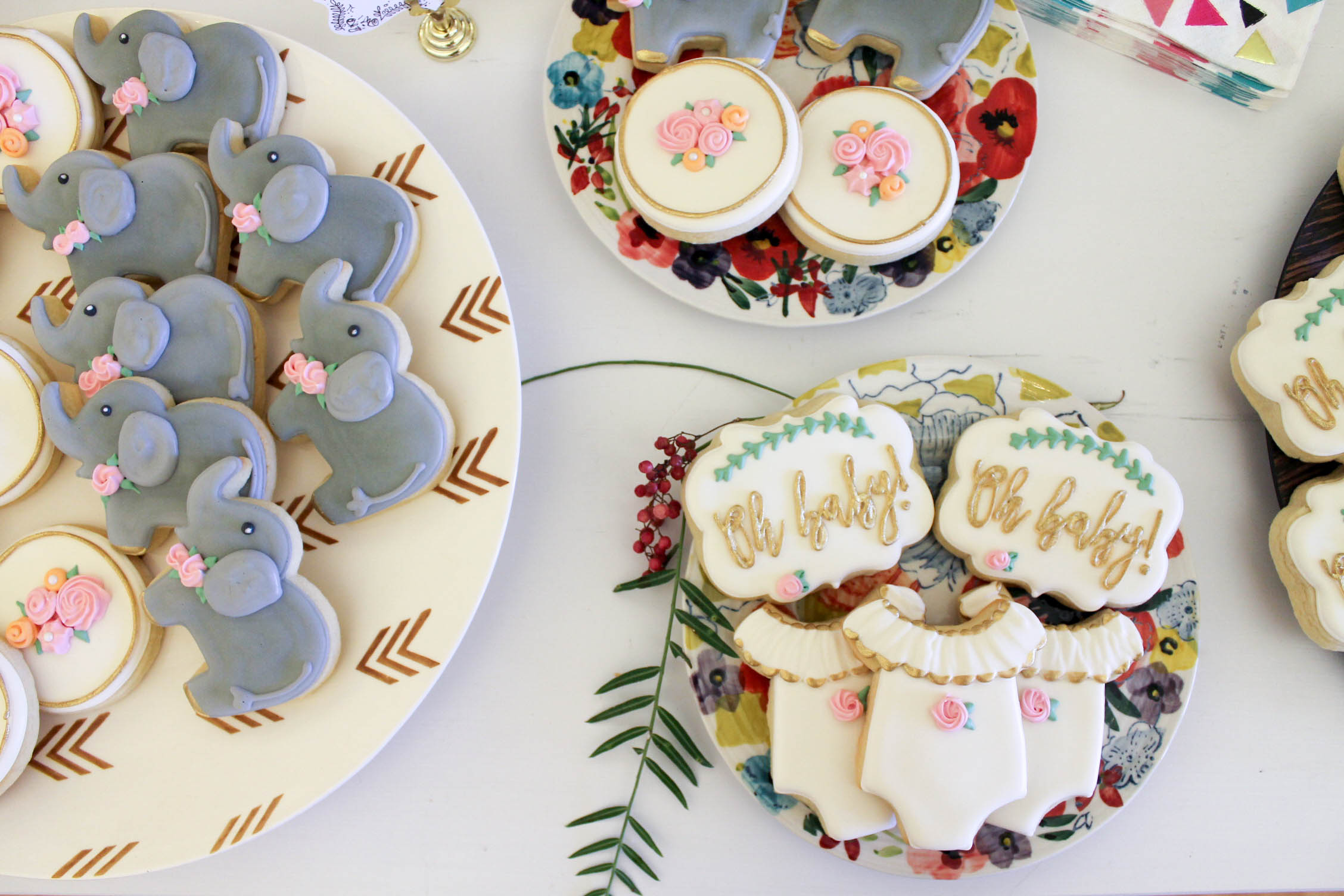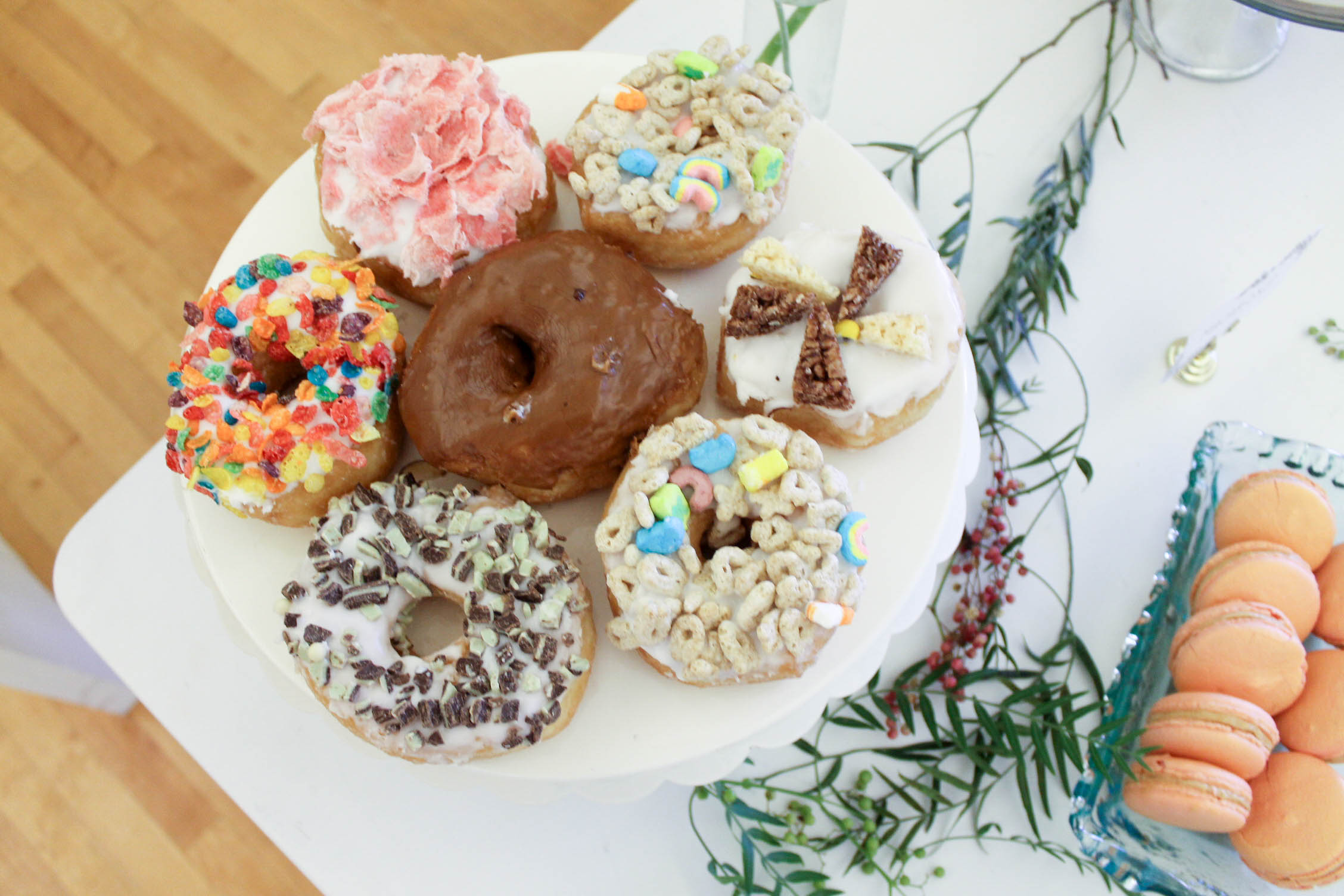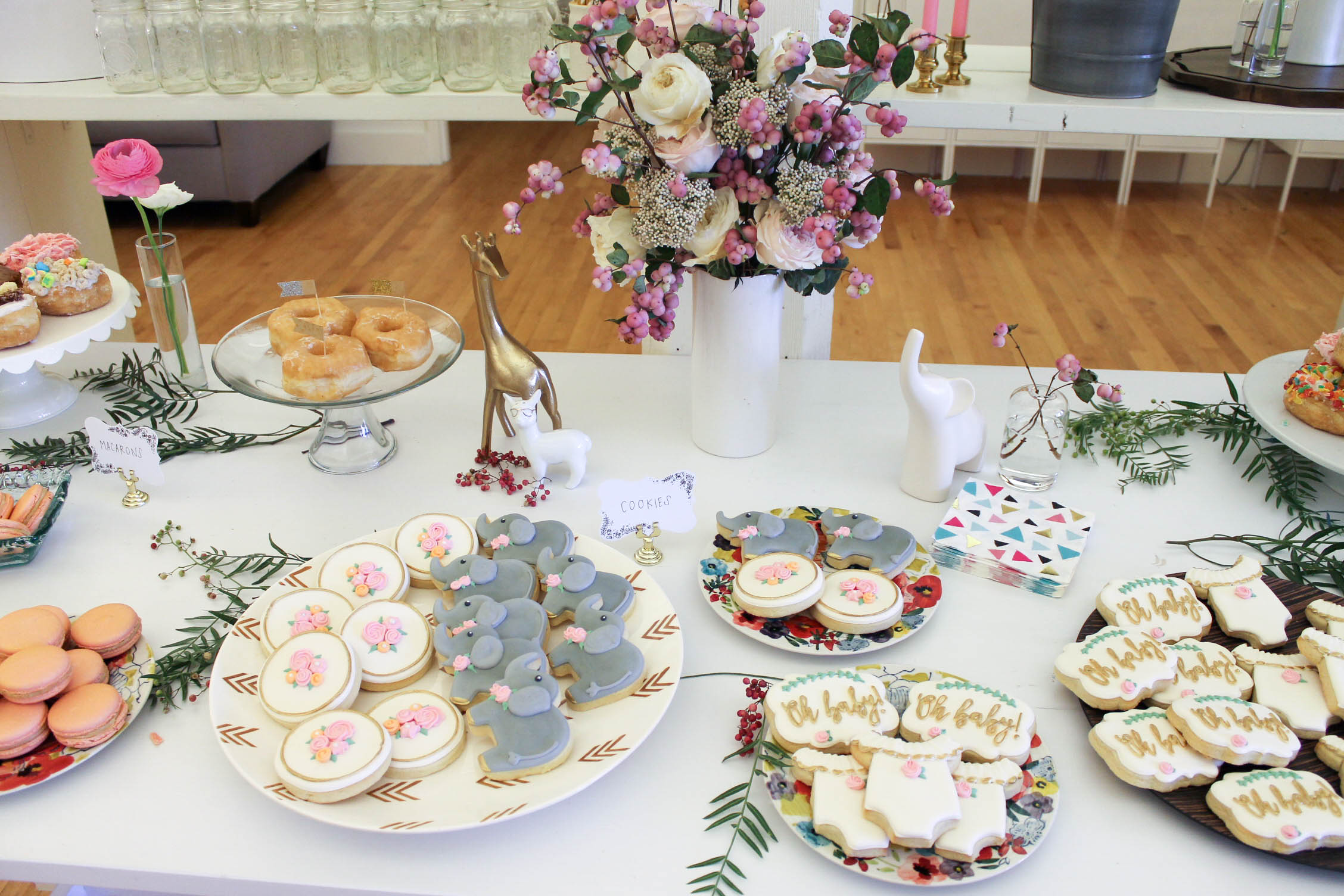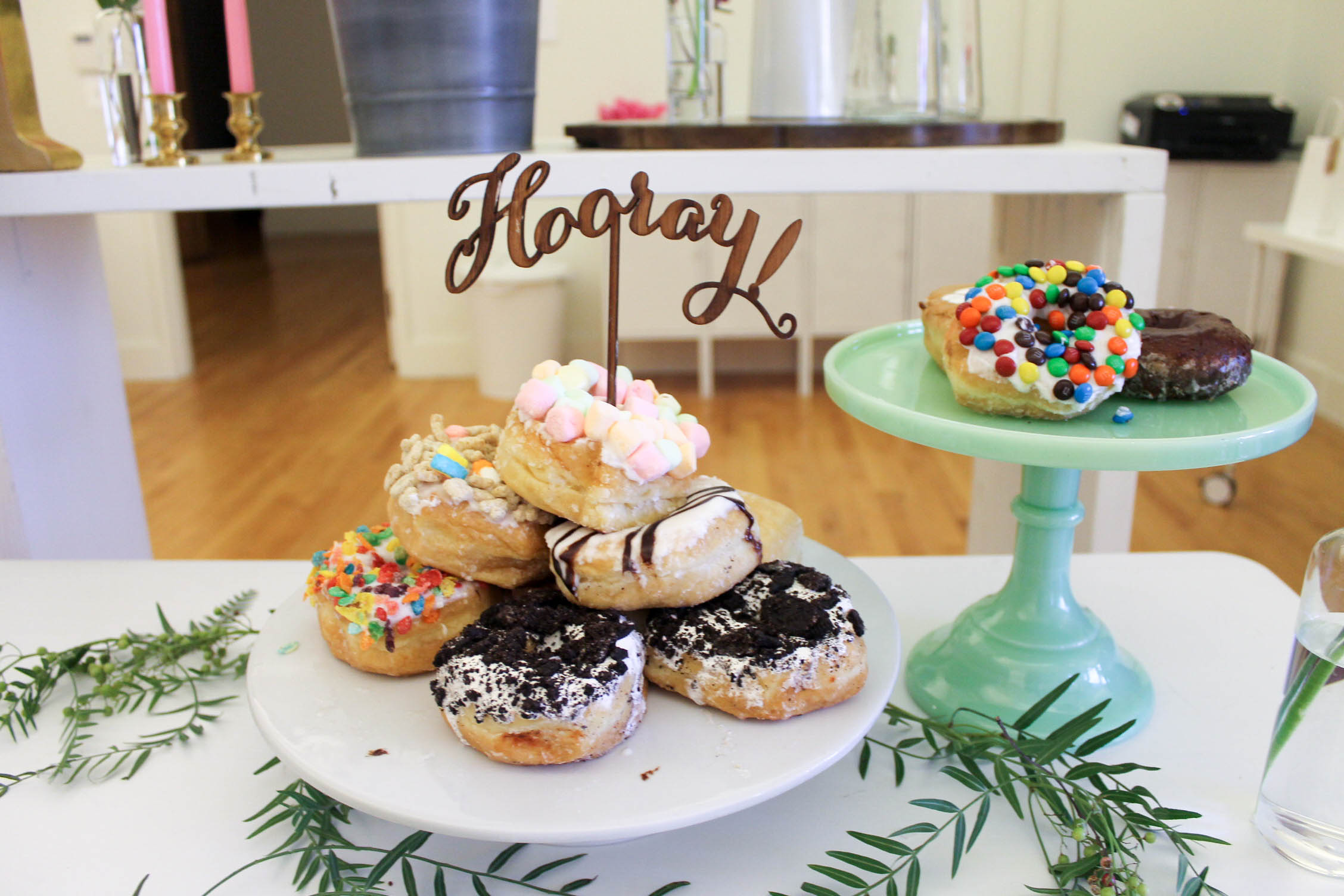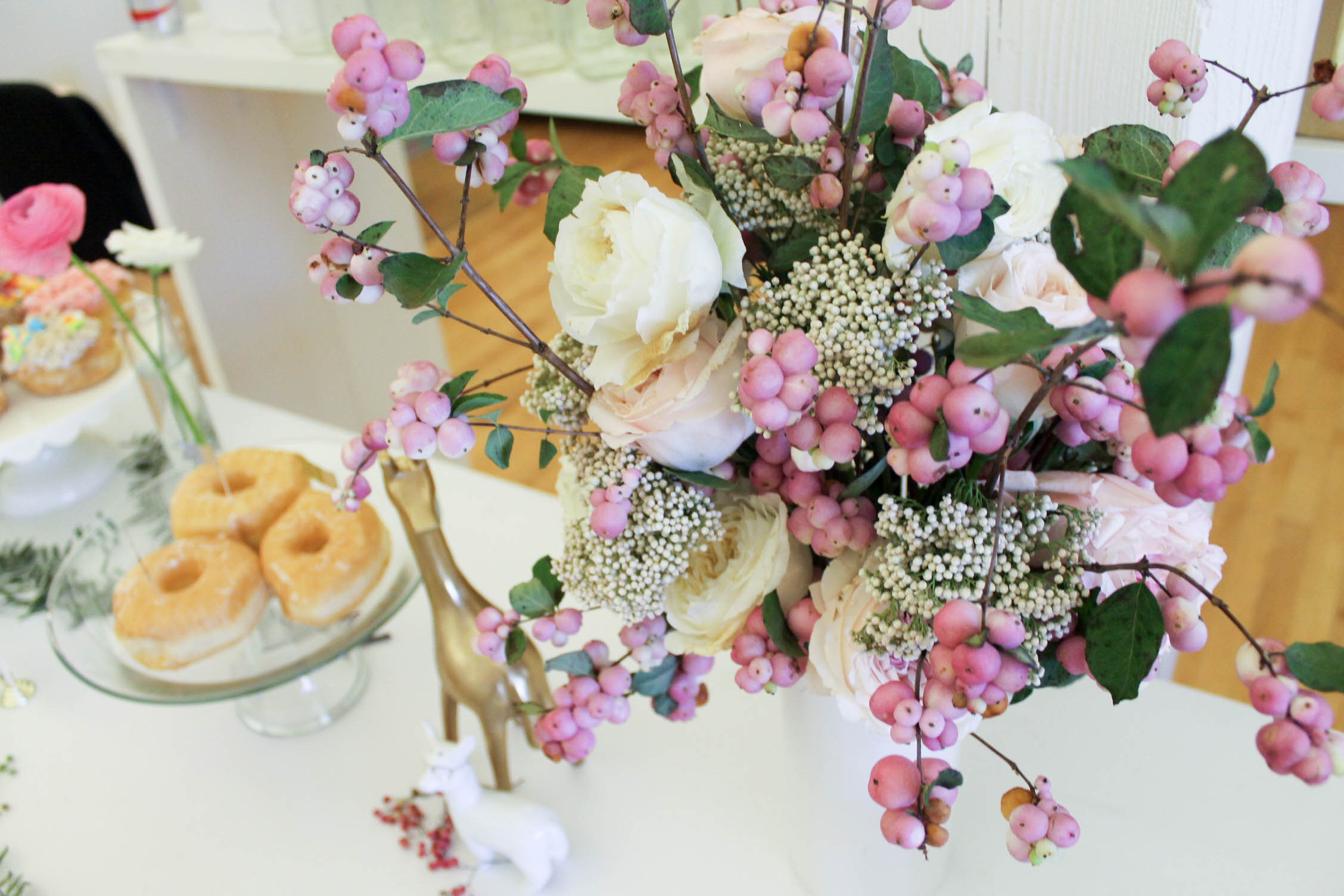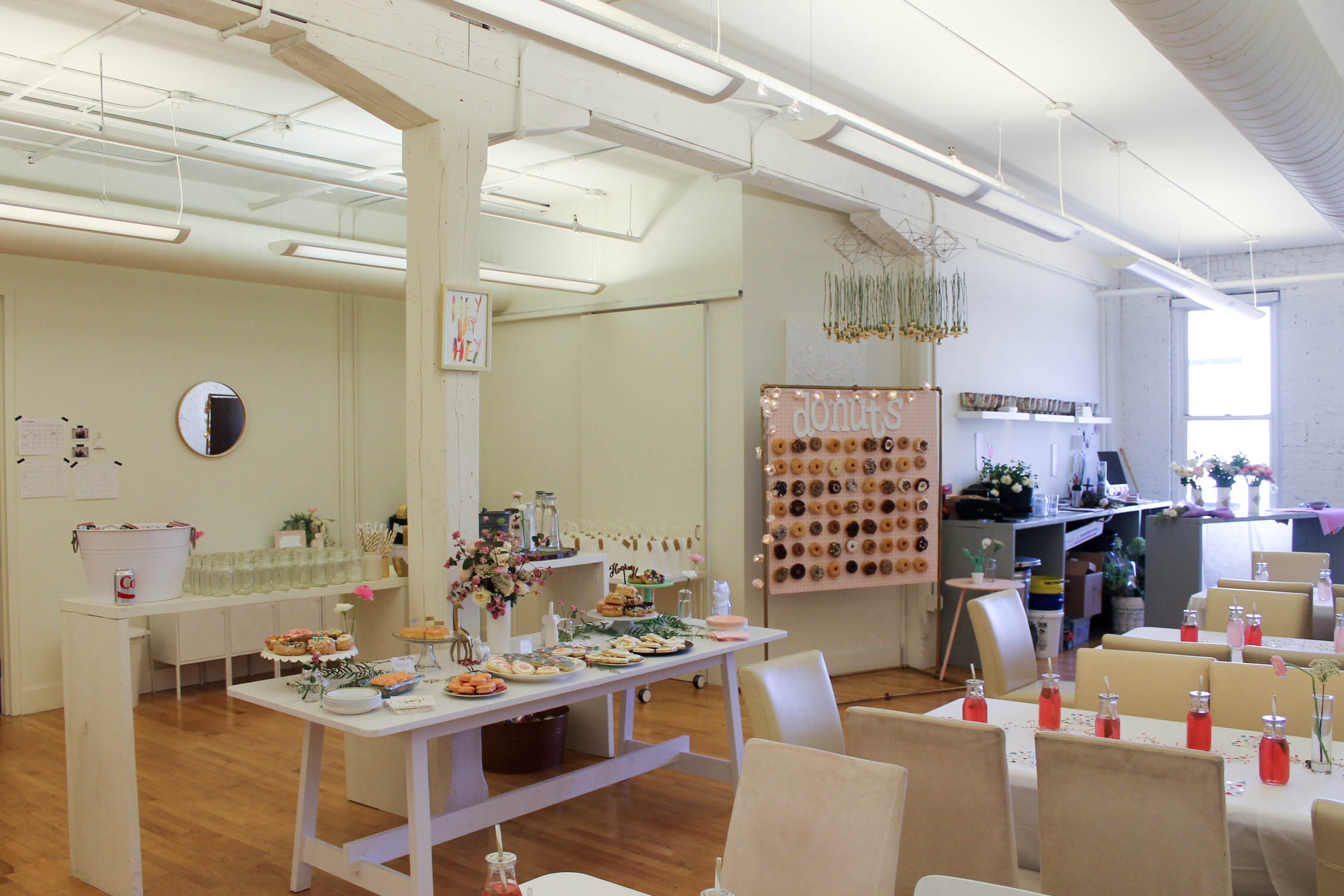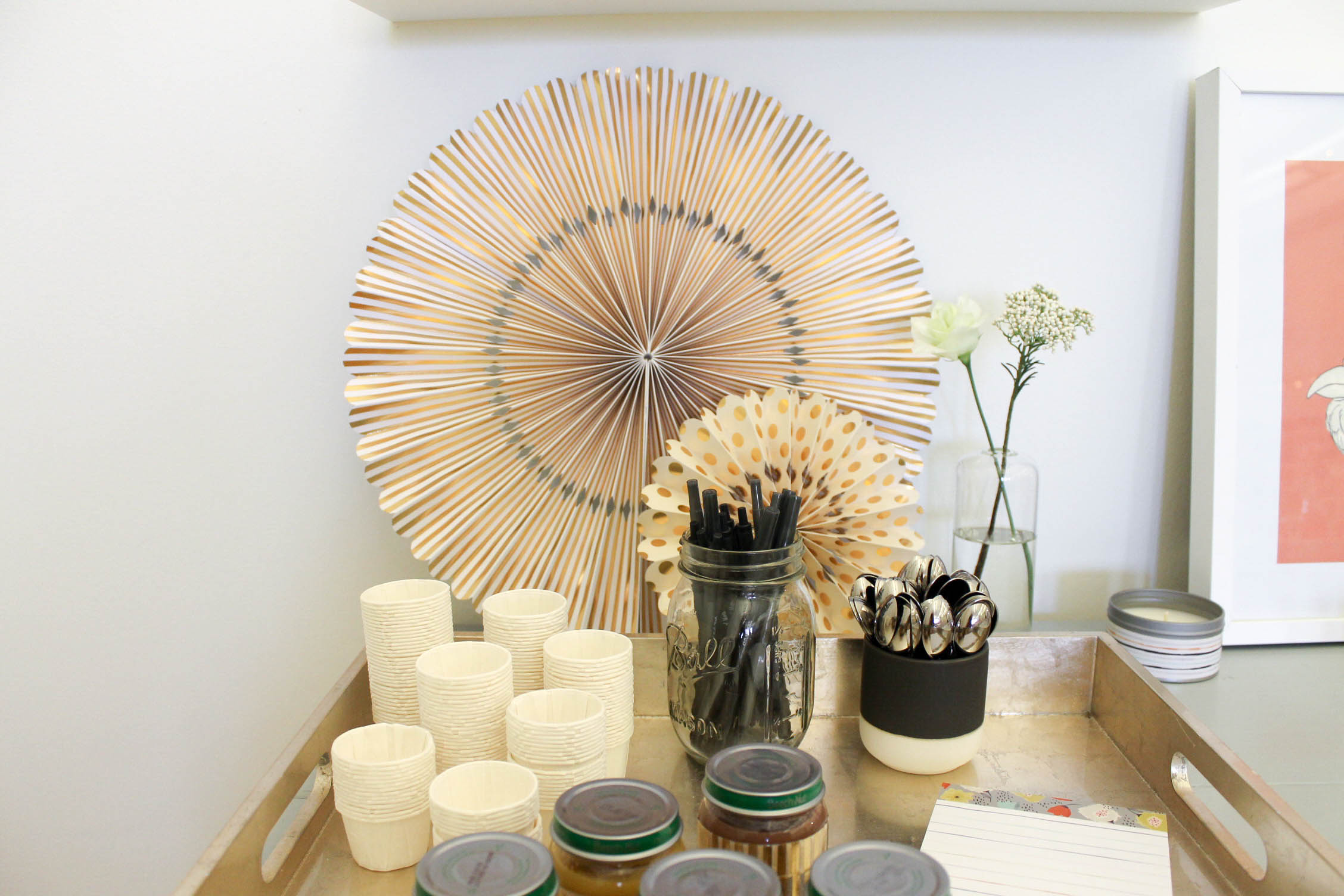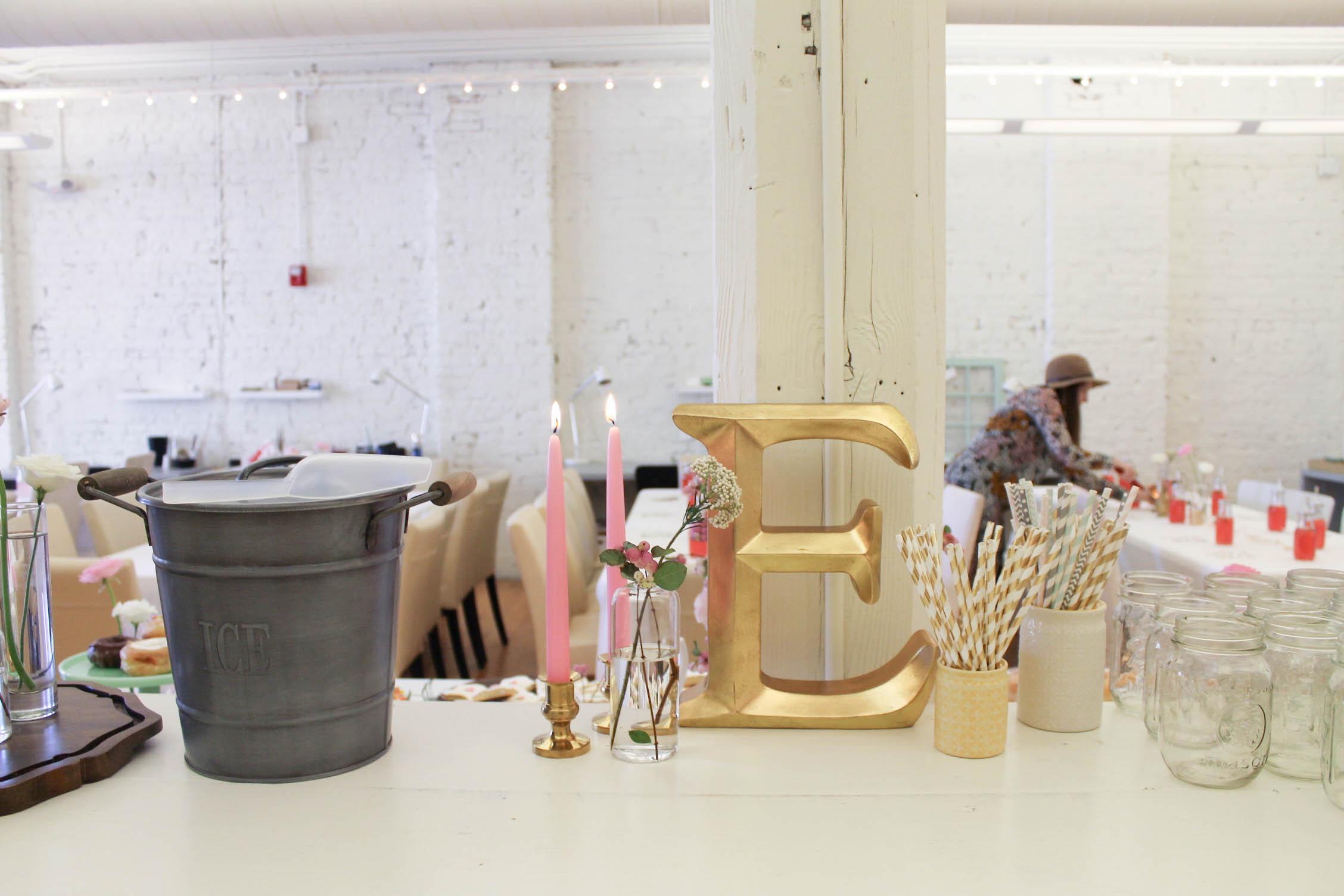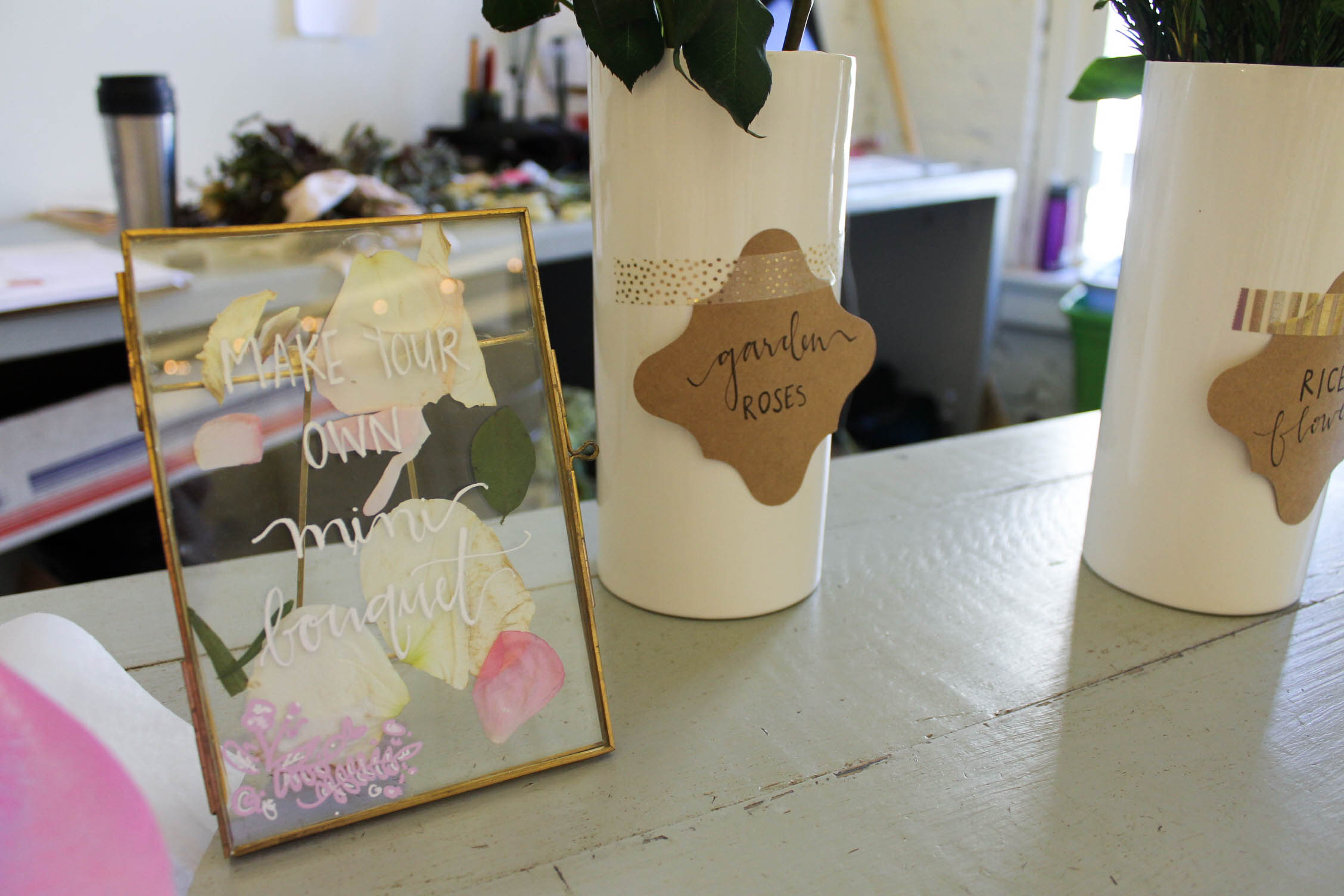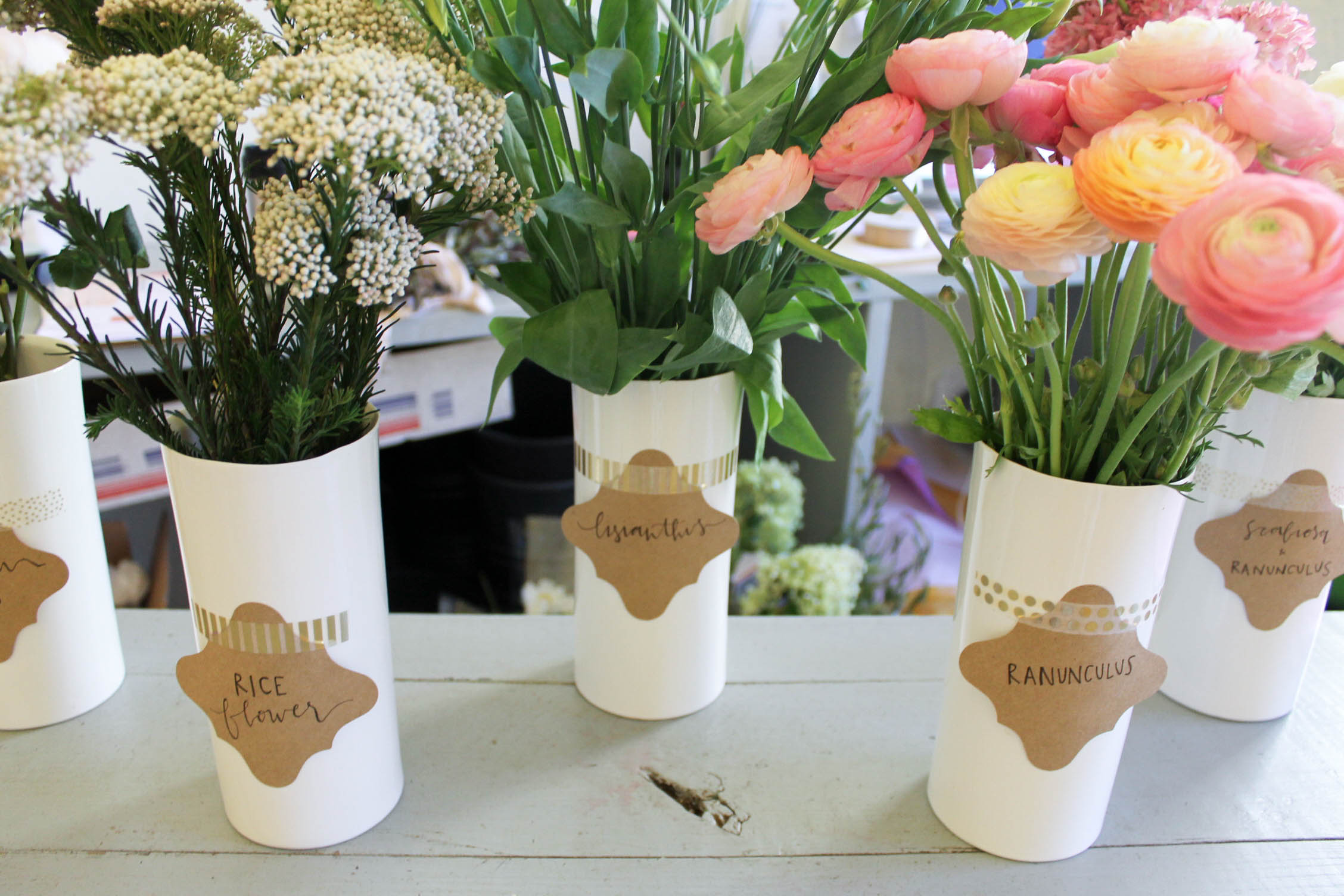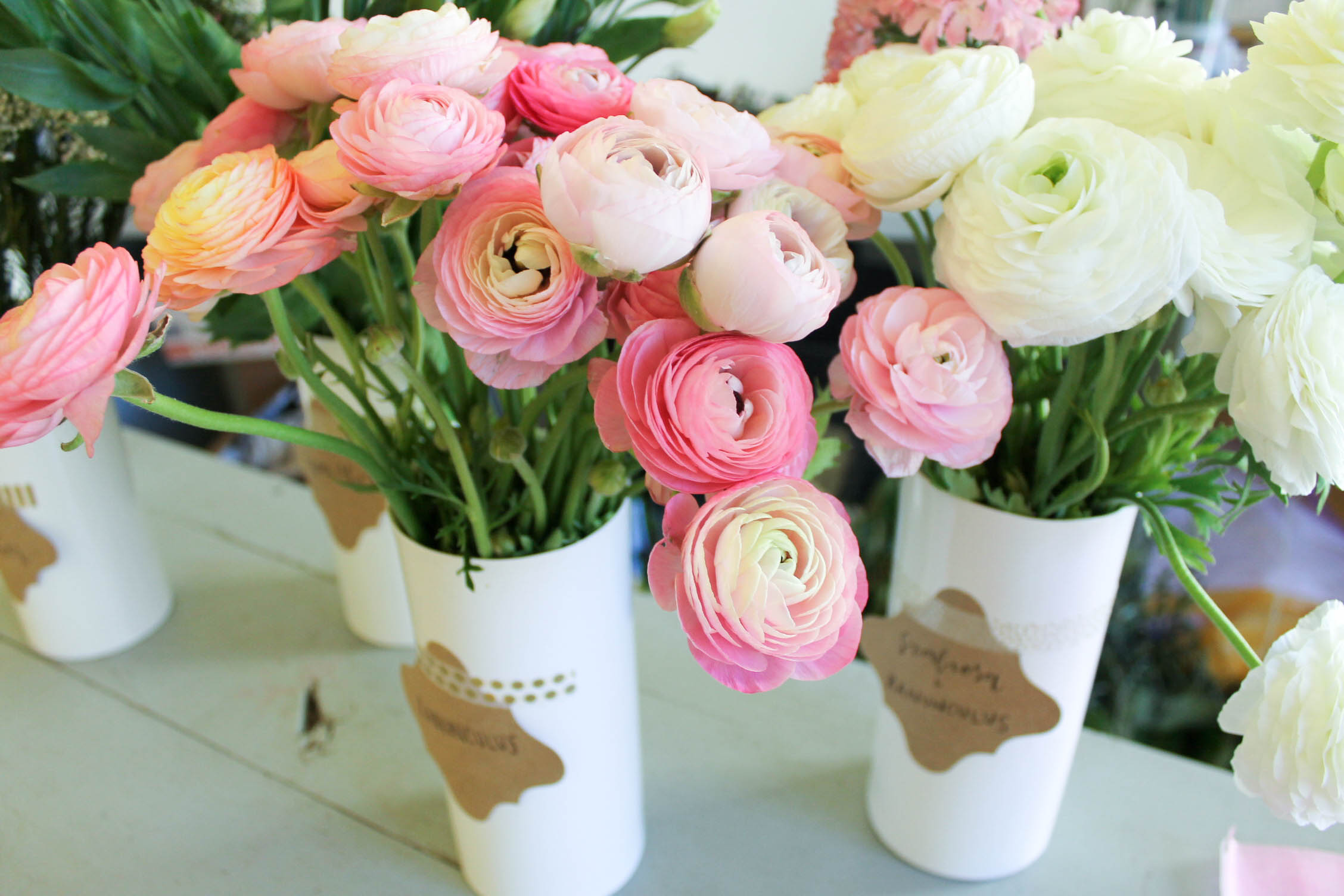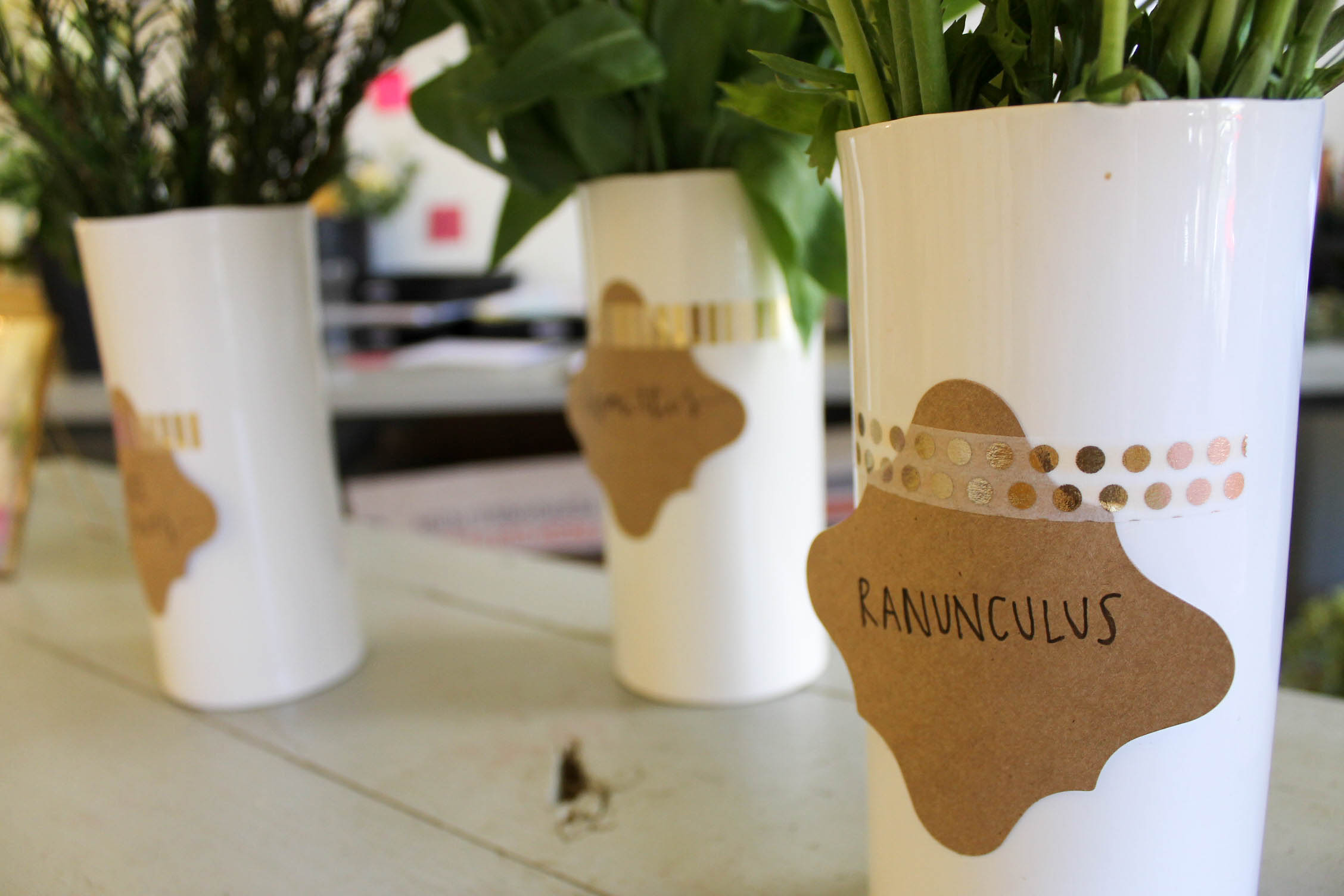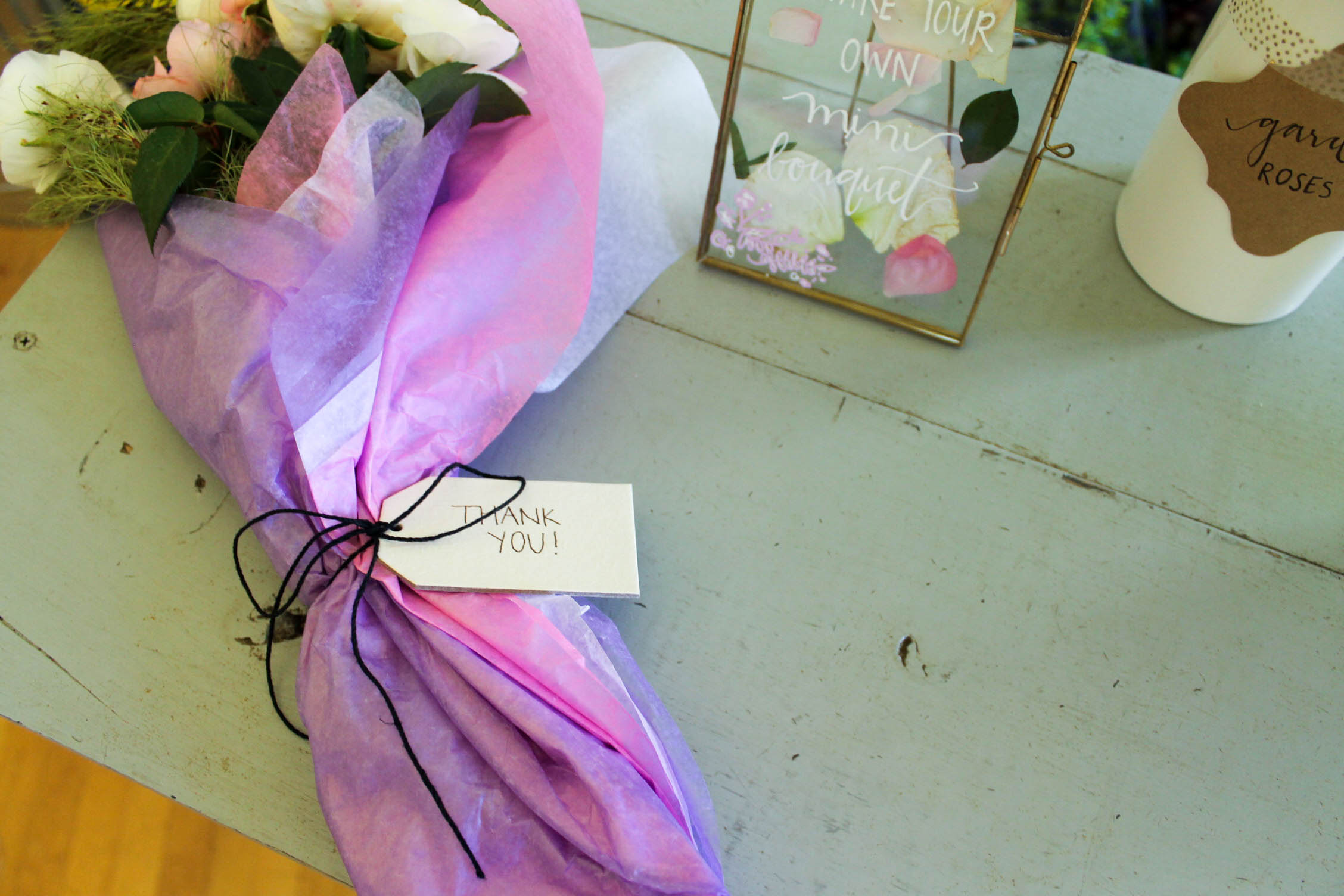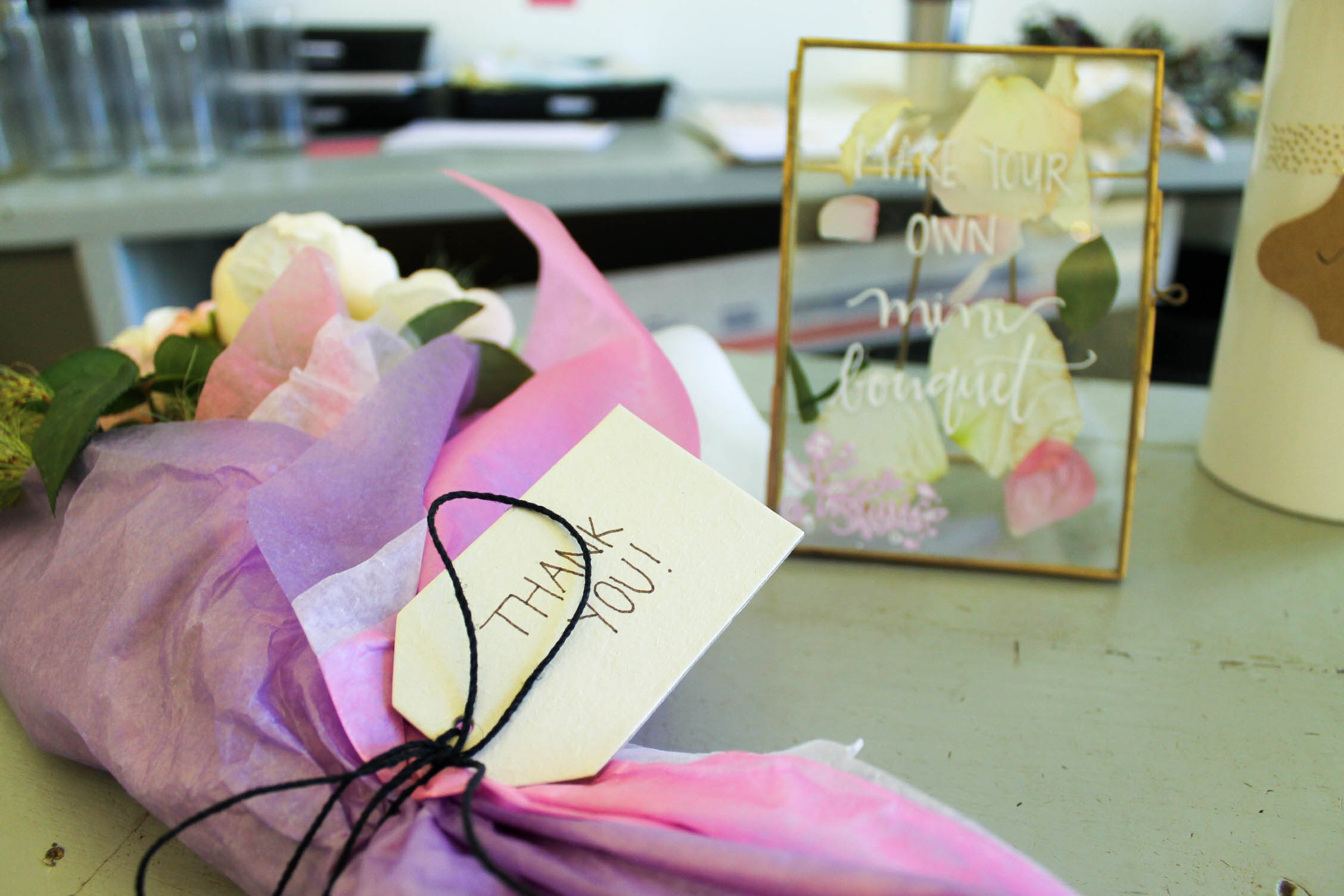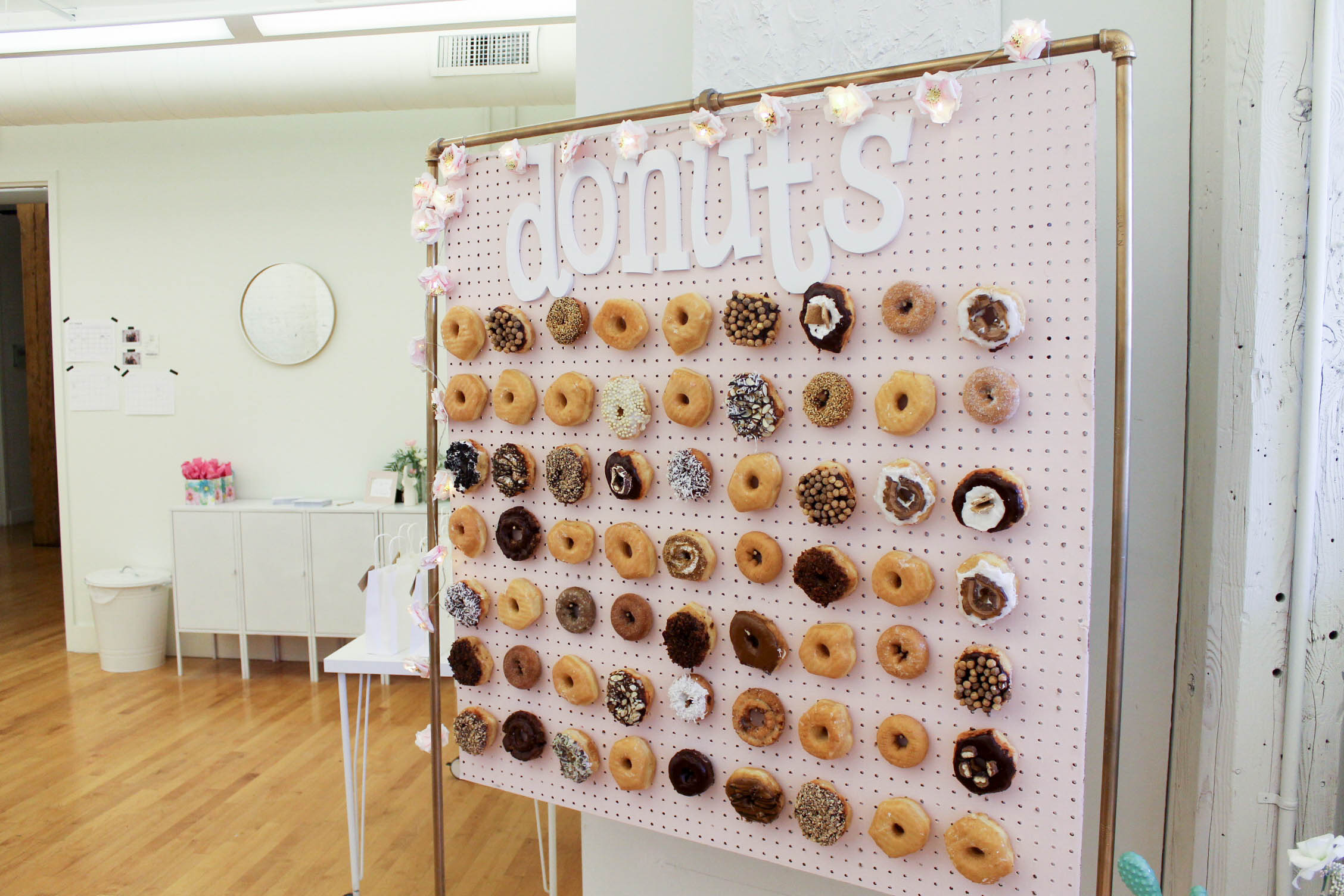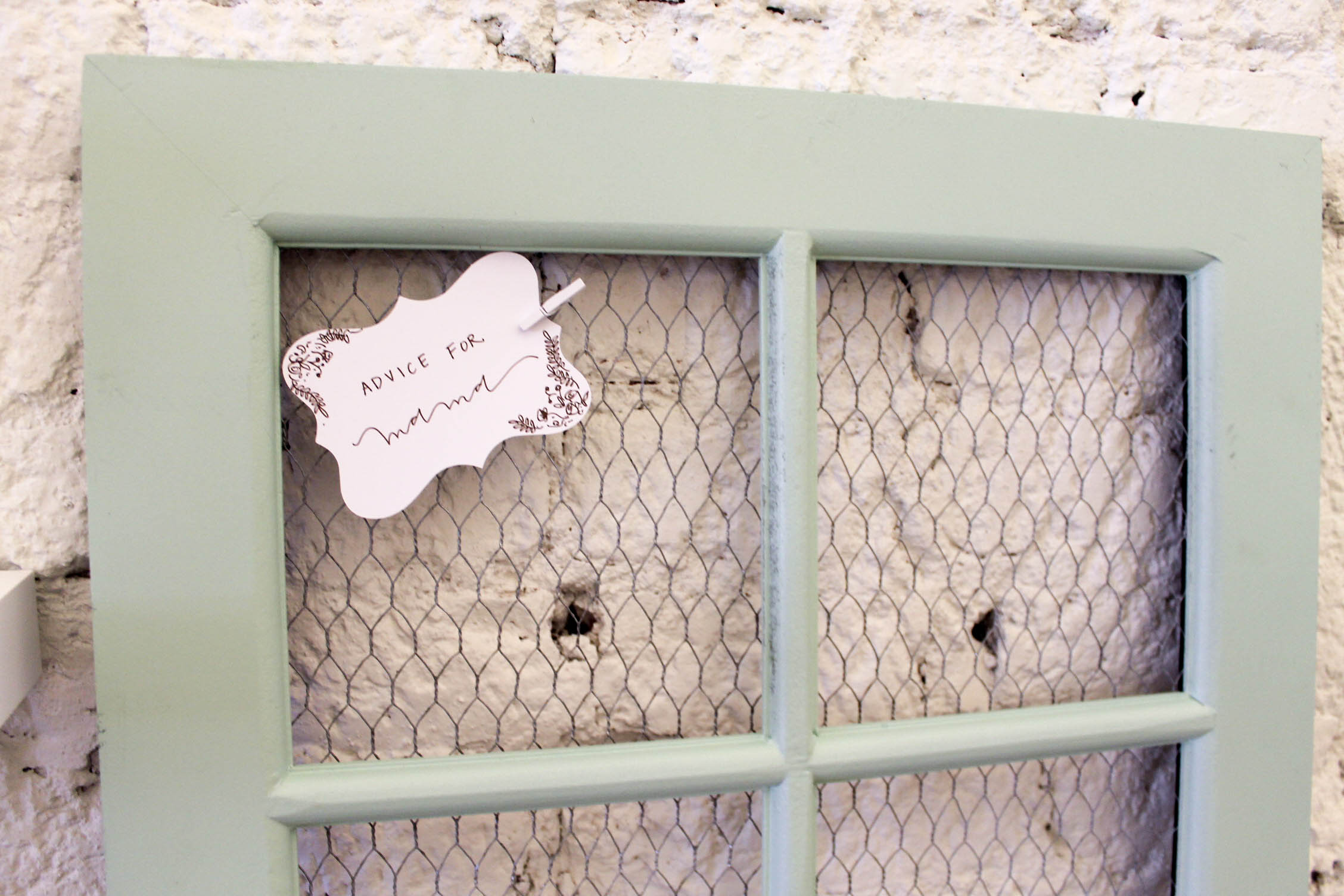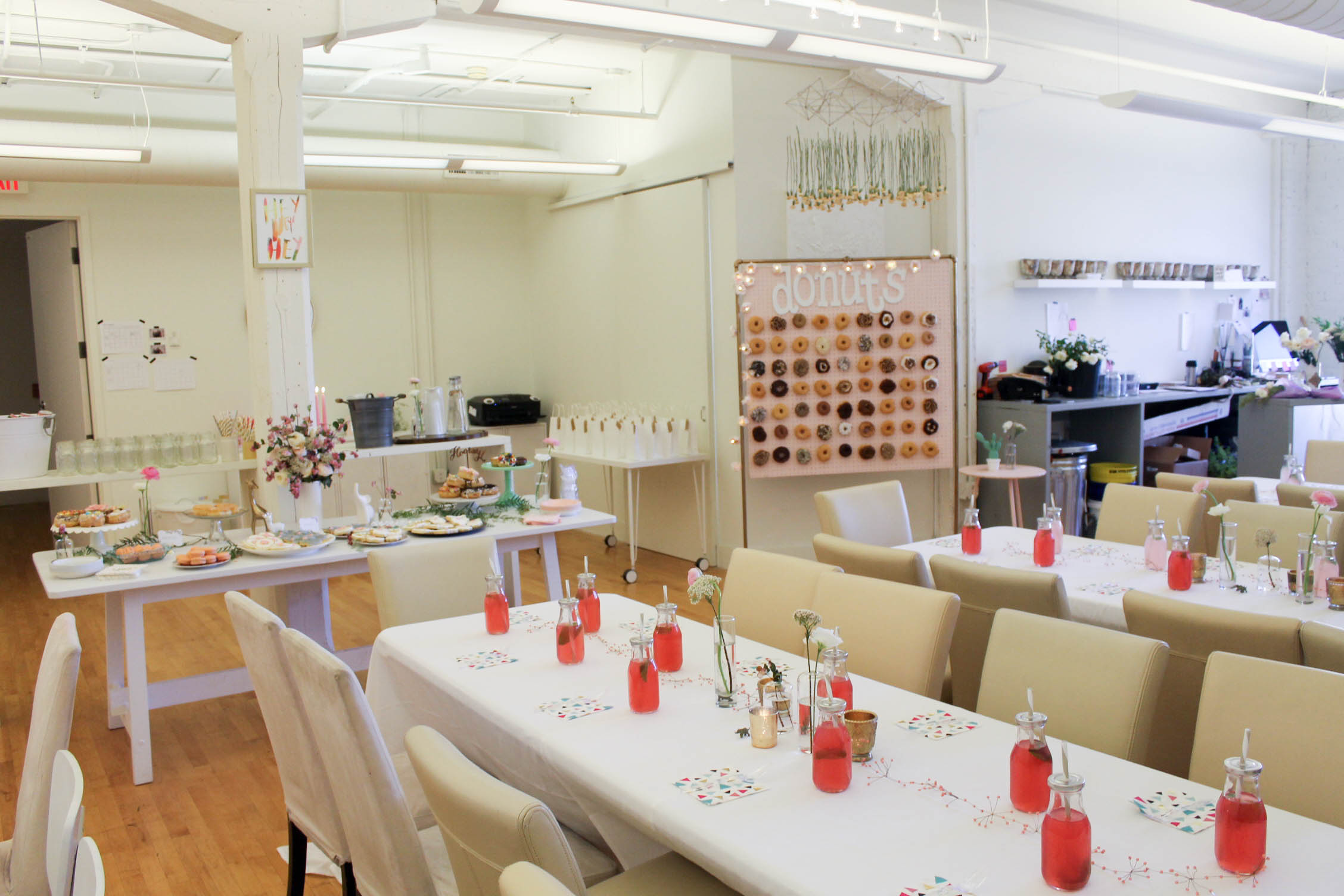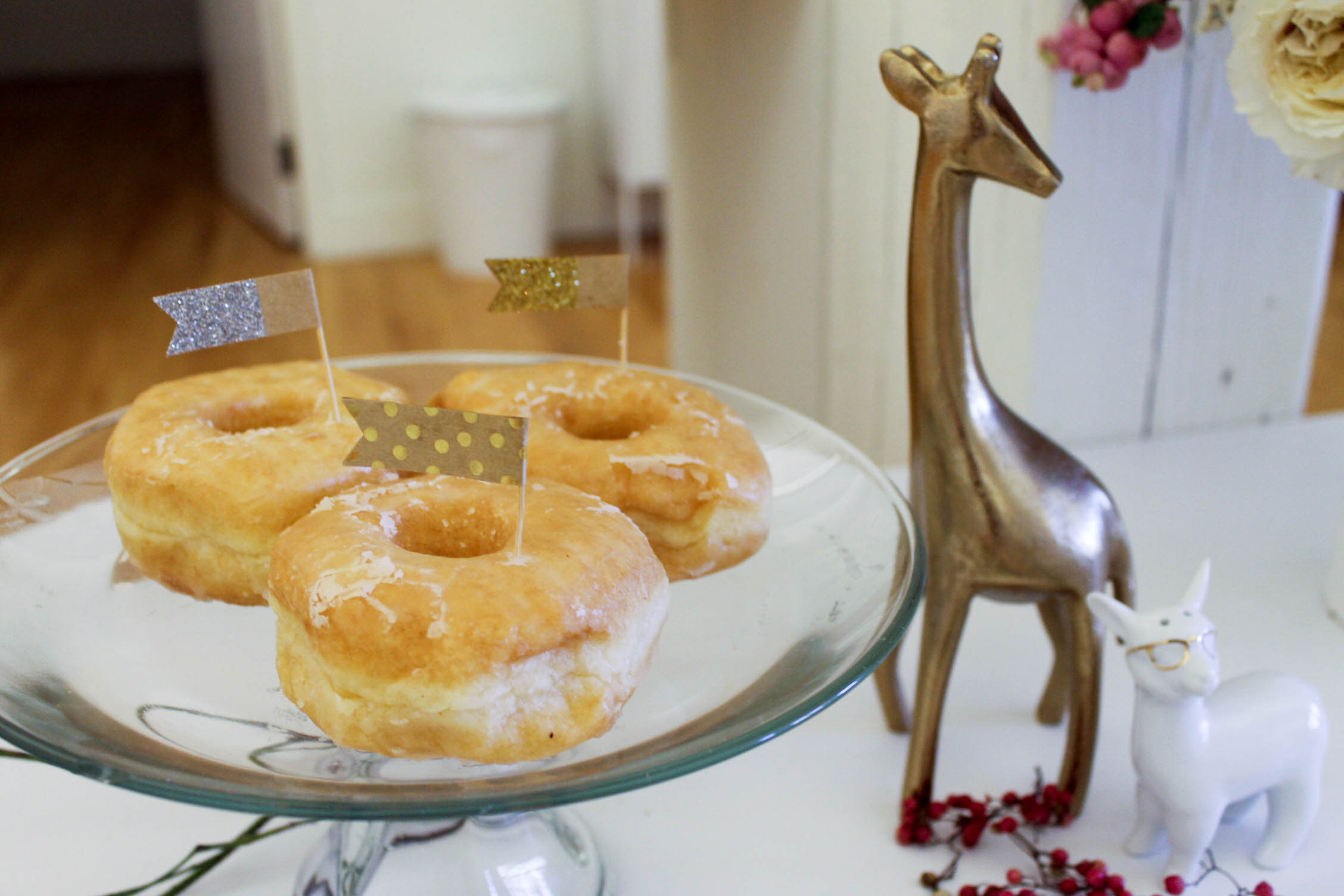 We filled a baby bottle for every guest with a pink, spritzy drink!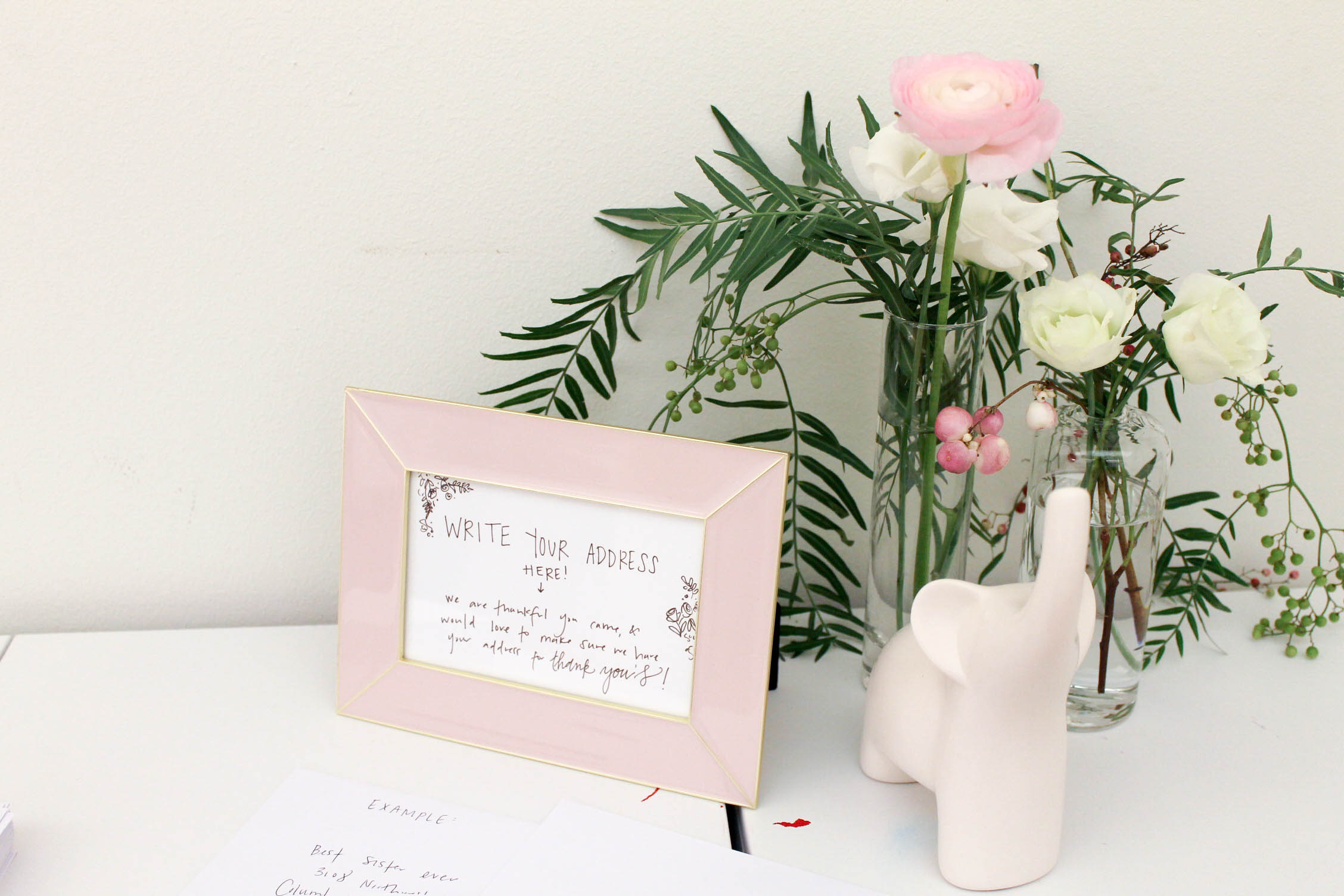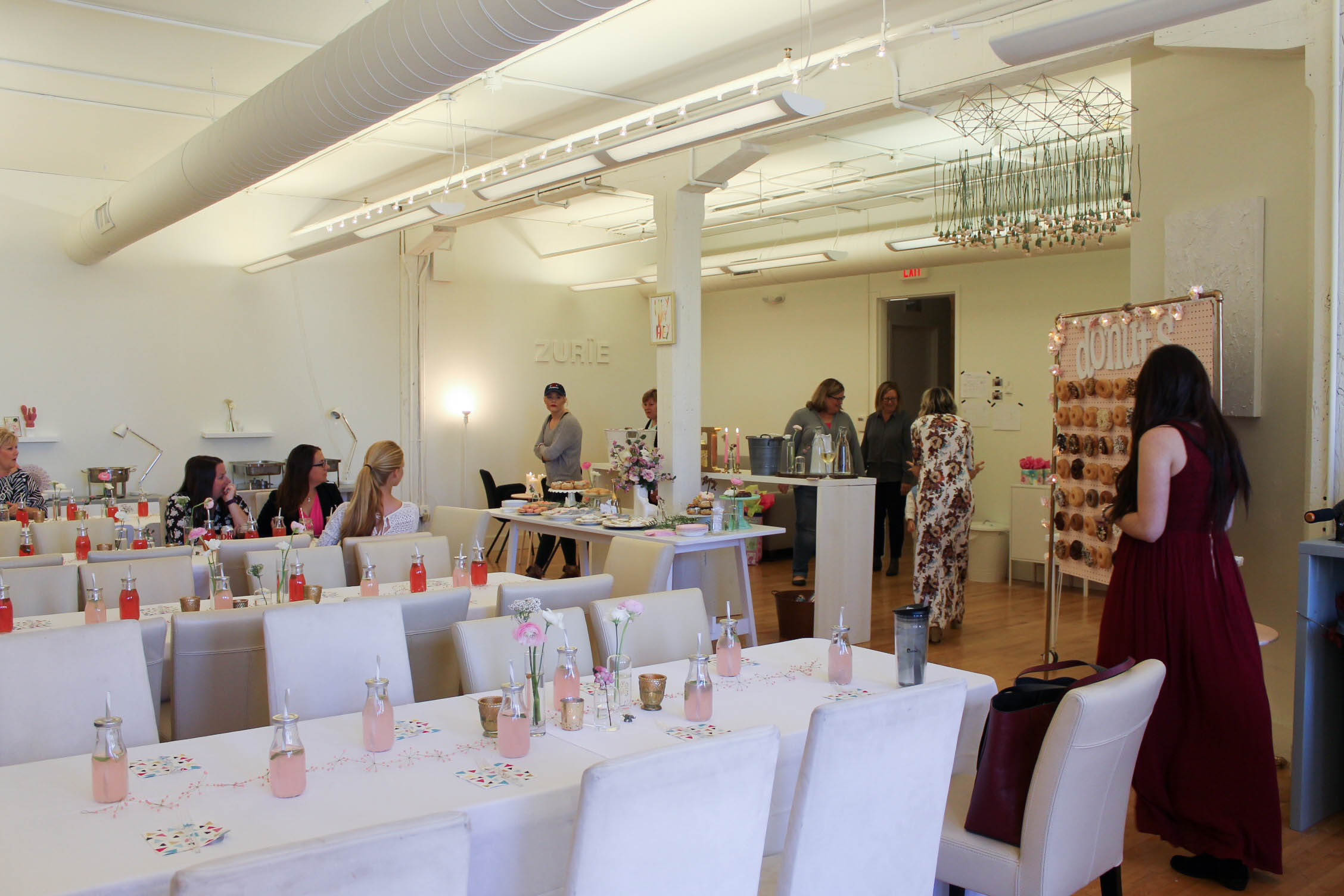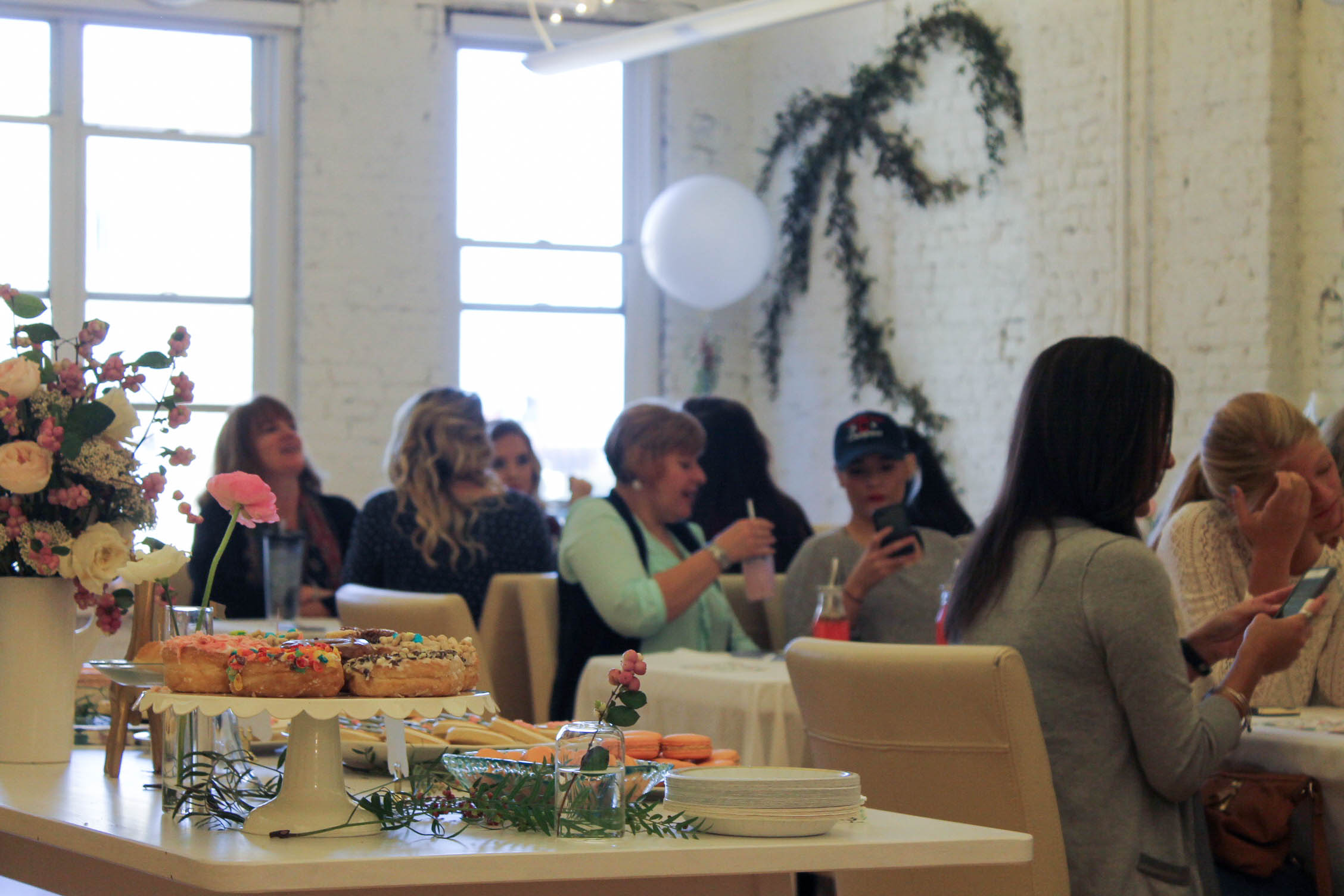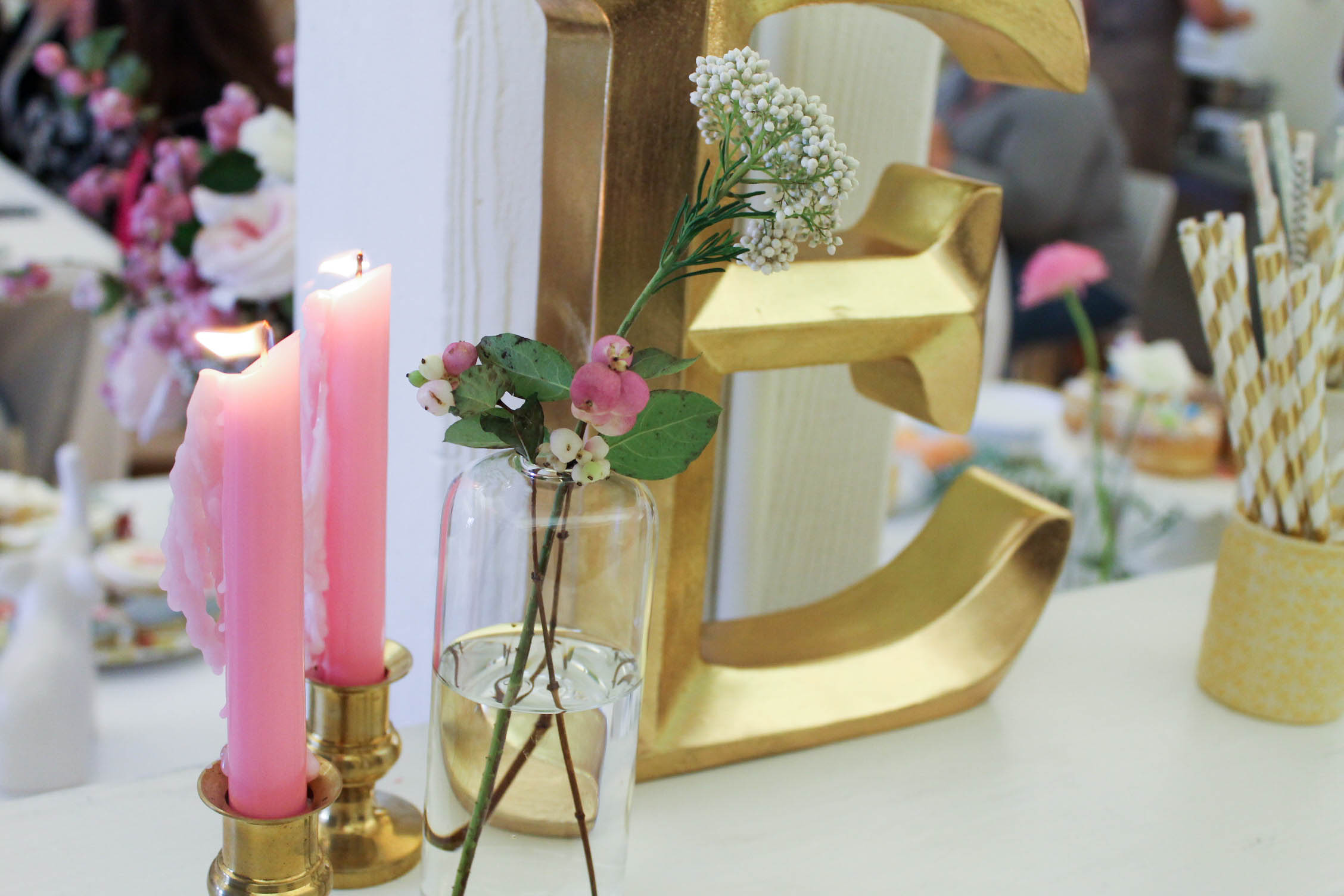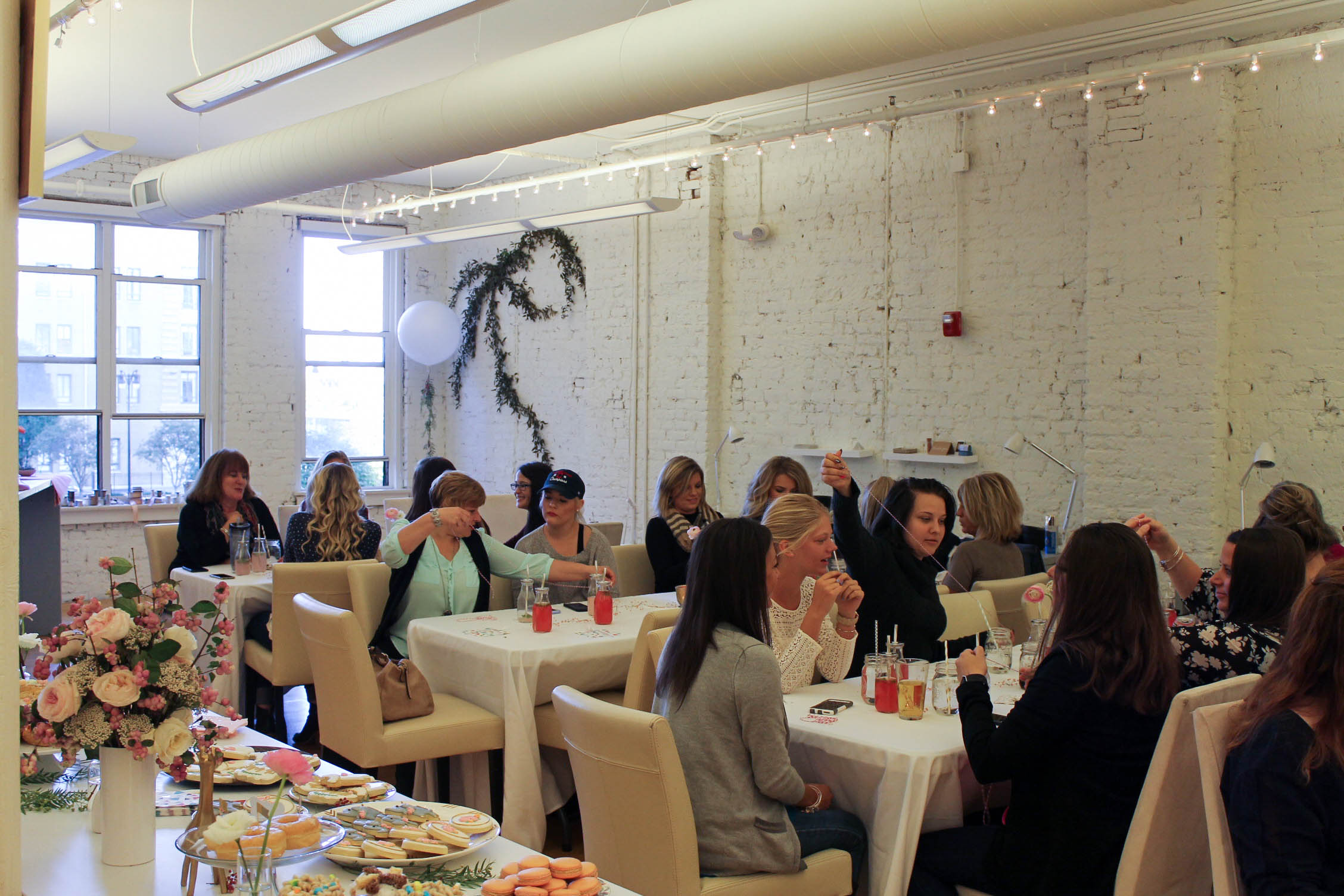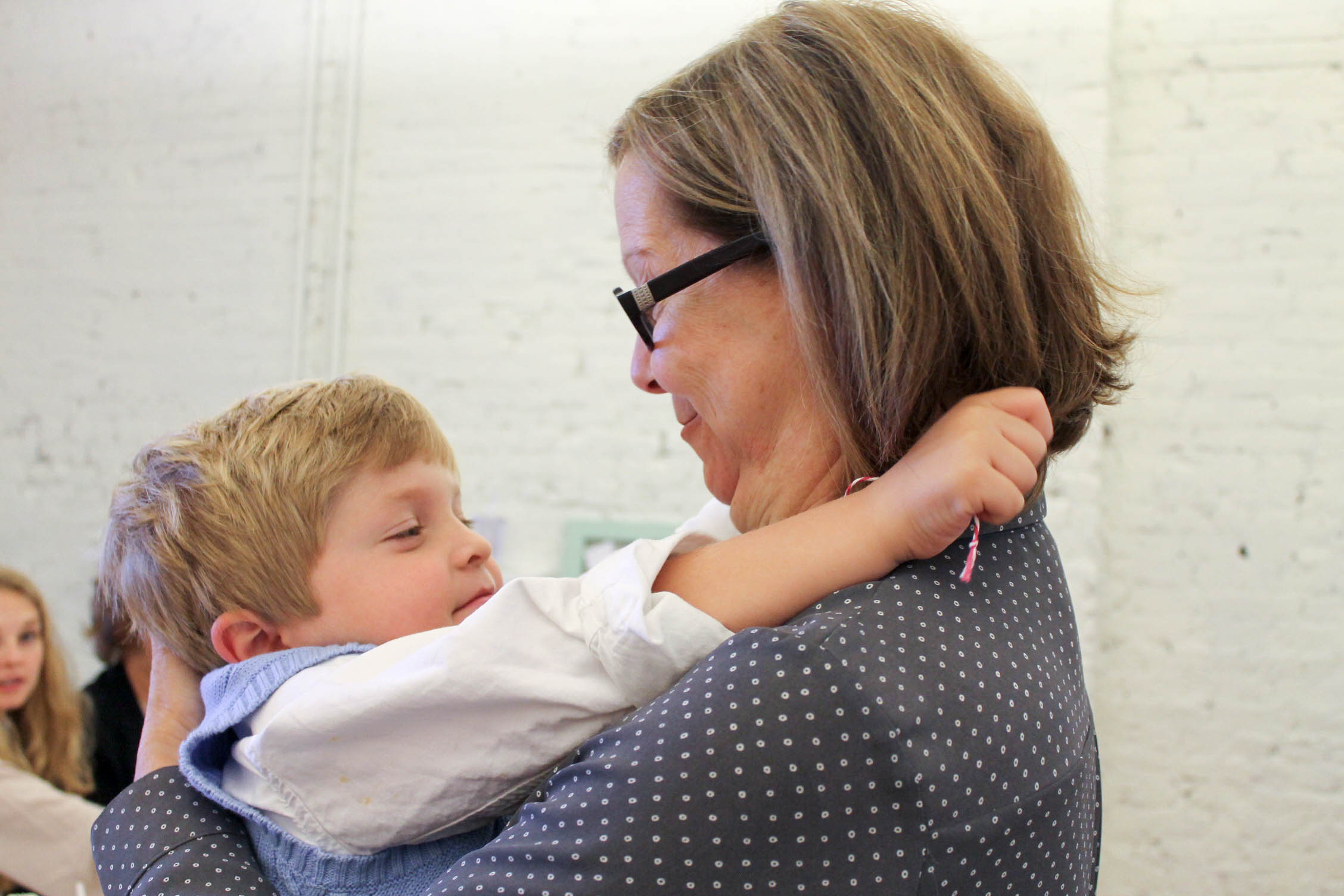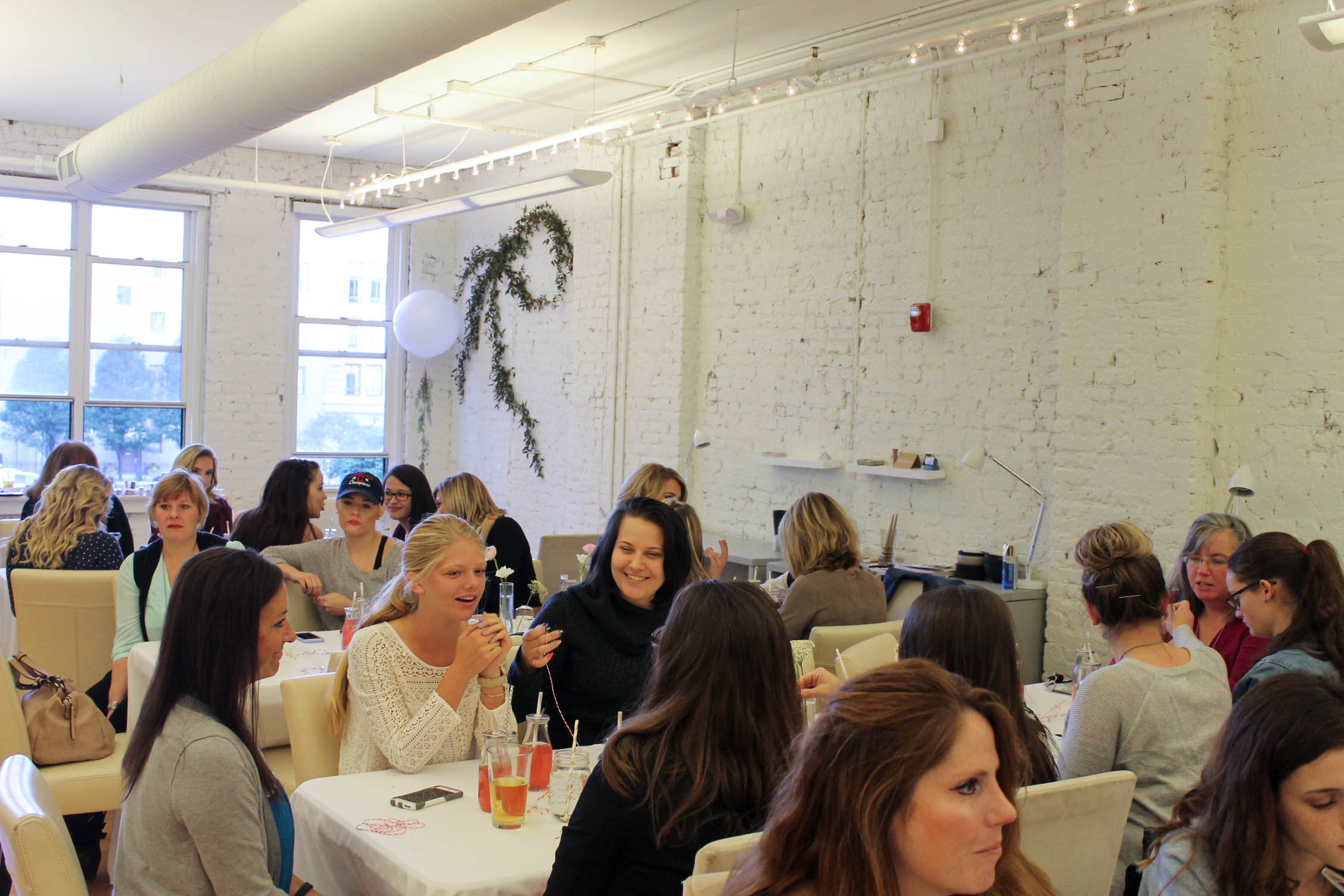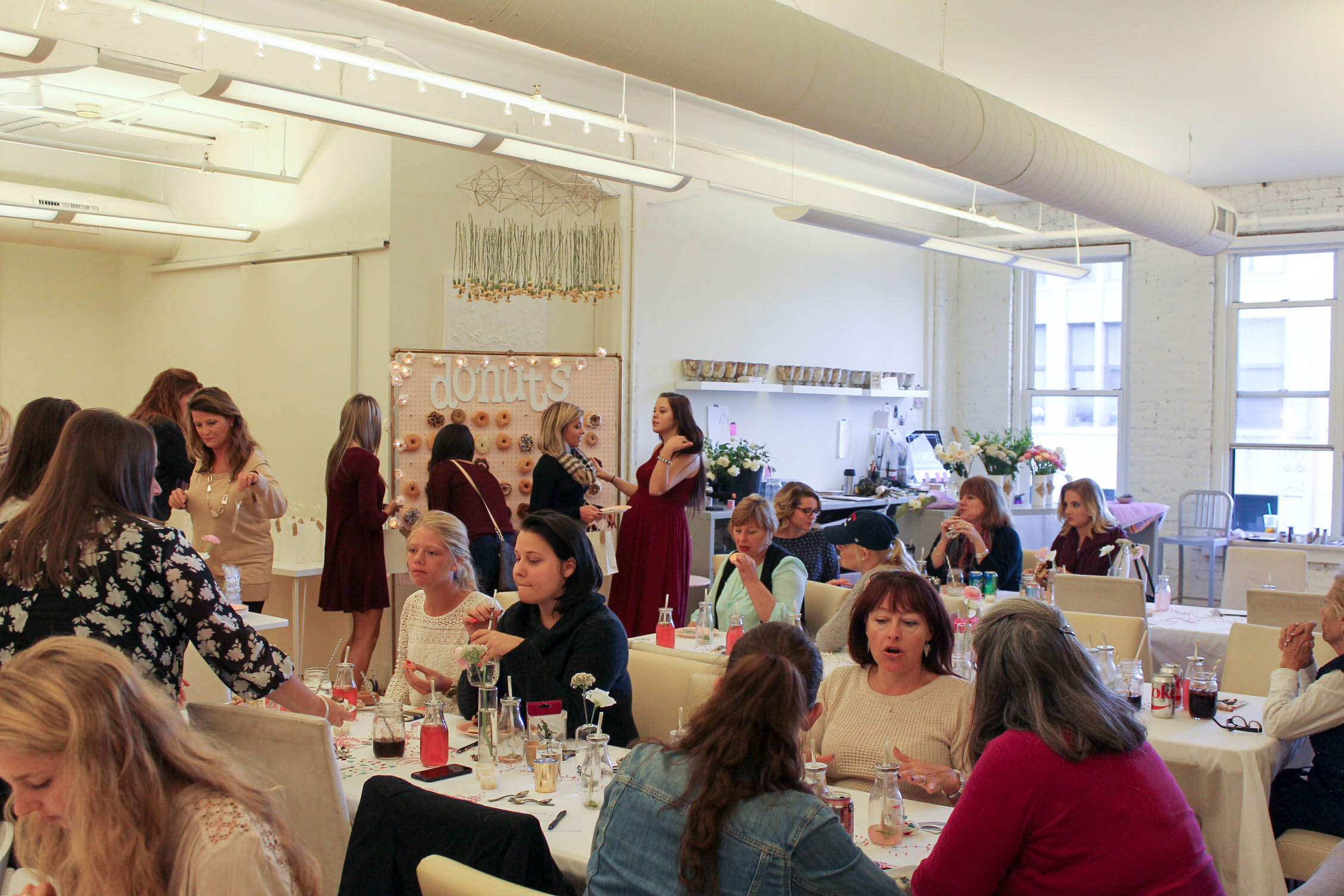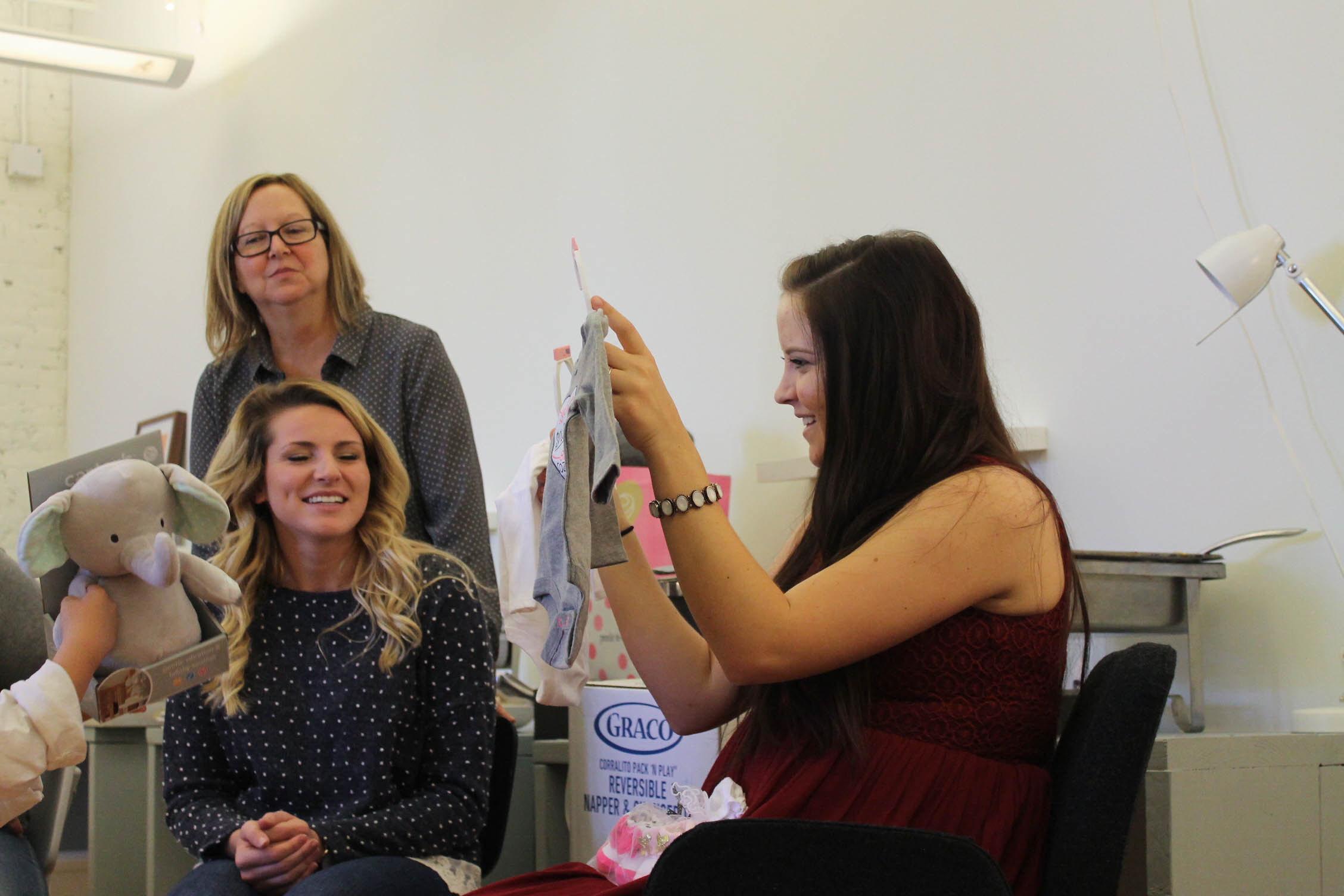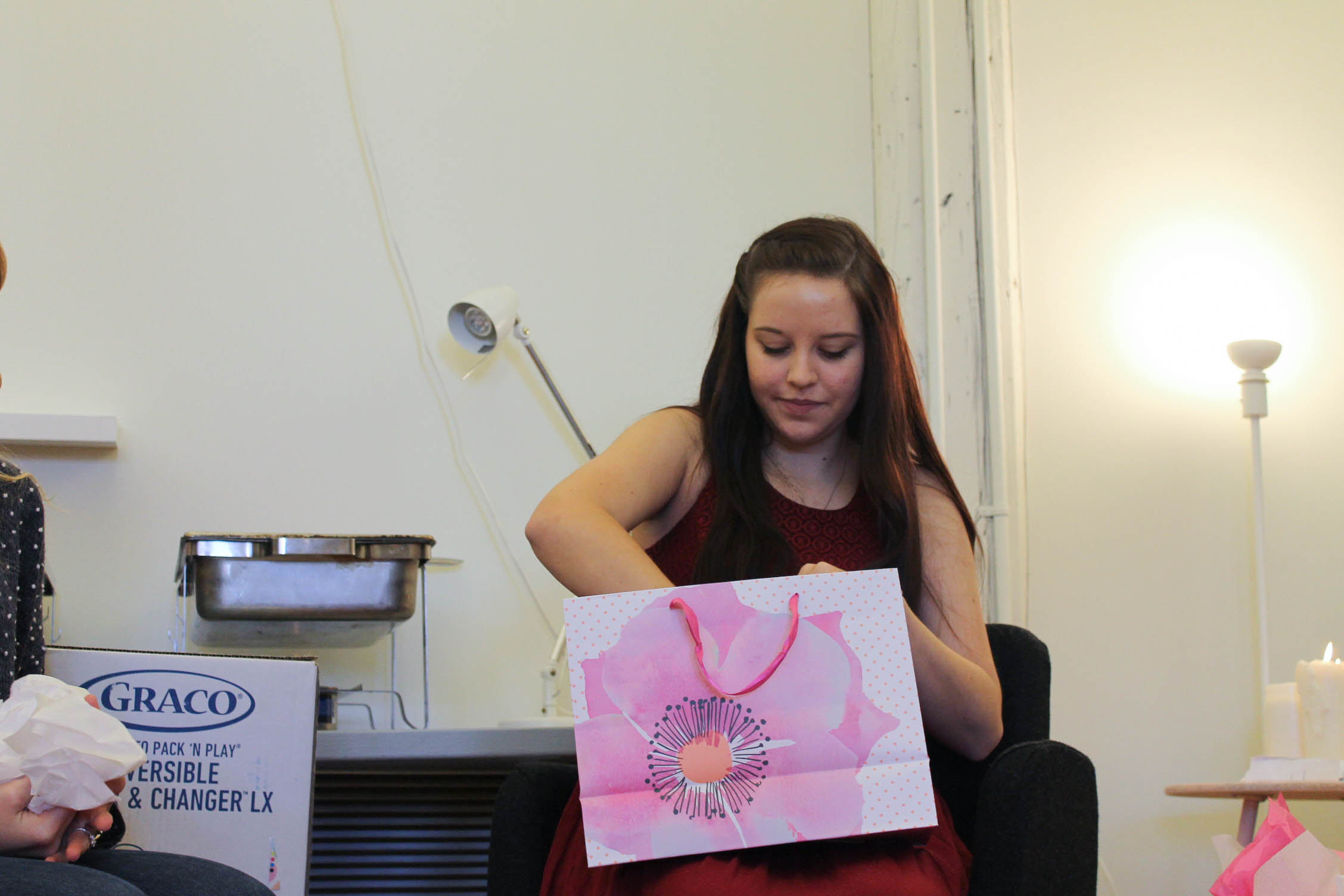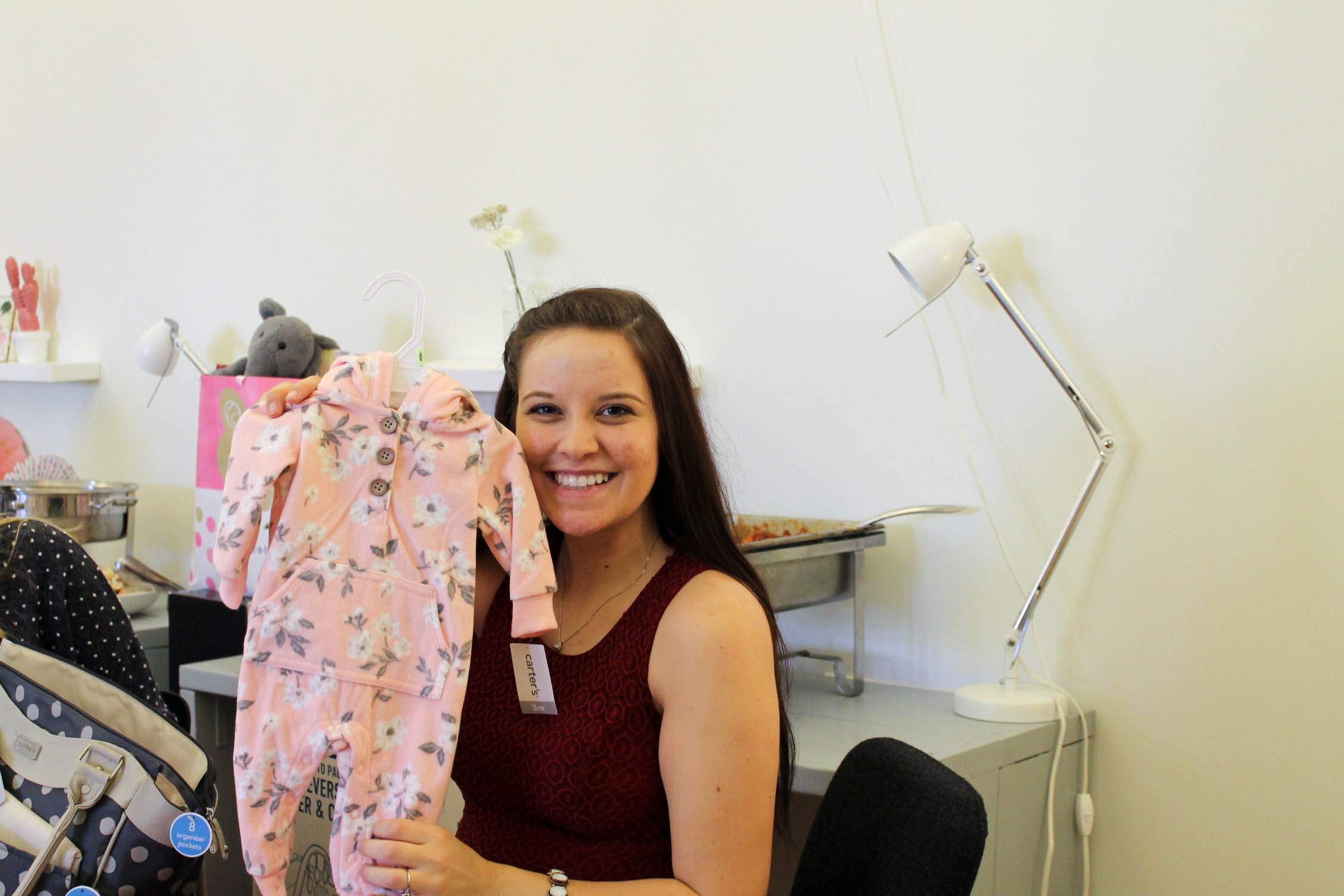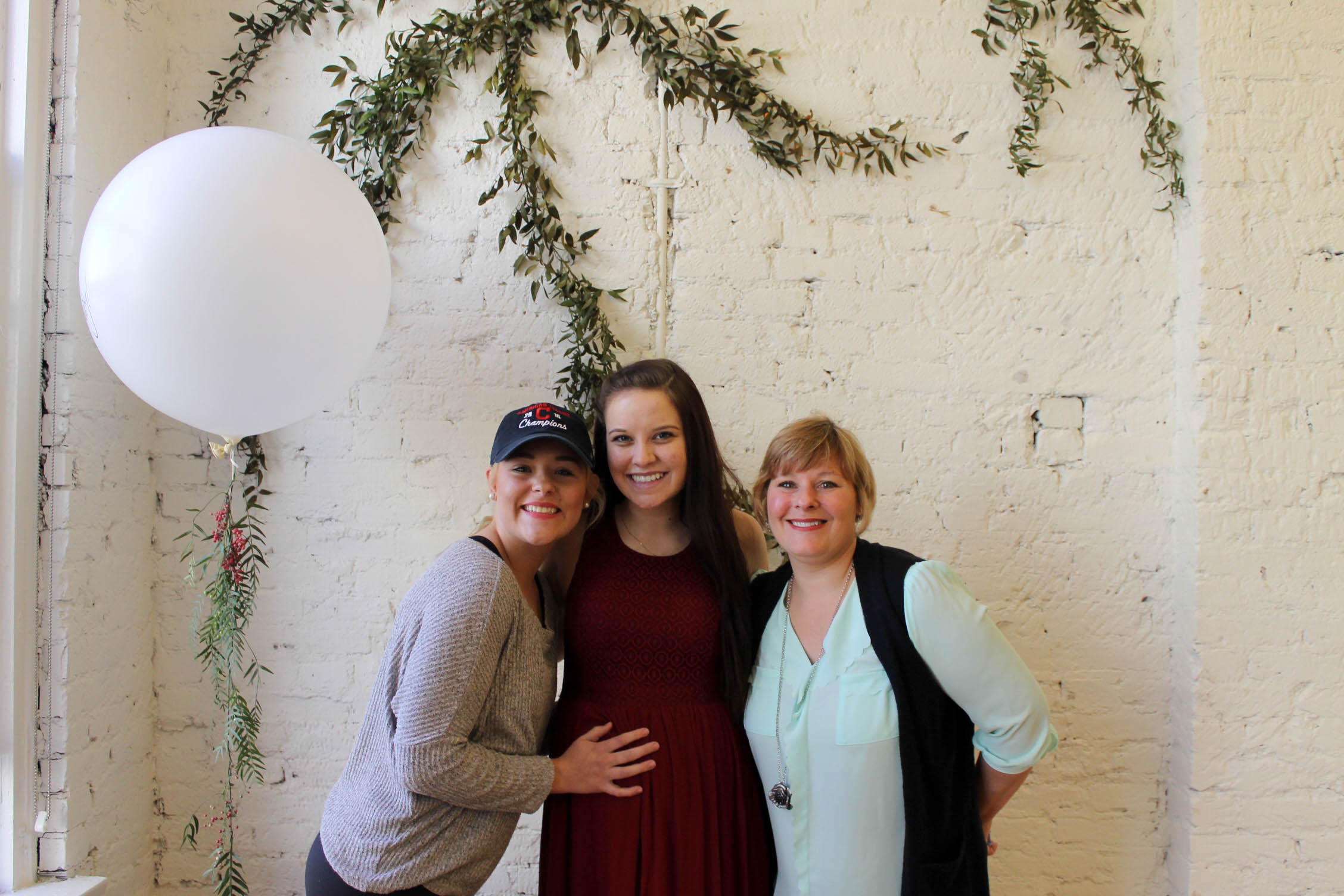 Thankful for everyone who came and showered my sister with so many gifts and so much love. Really excited to meet my niece this December!
BABY BOTTLES: Target