Well 2016. You have arrived. You kindaaaaaa snuck up on us a bit there, but hey, no hard feelings. We can handle this!
Sam & I are so ready to dive head-on into this new year. We have so many weddings, photo shoots & other collaborations this year with some amazing people, & it's so exciting! Columbus has really been a fantastic place to start up a business. We have felt so welcomed & encouraged by other people in our creative community, & it's only getting better. When we started Events Held Dear a year ago (seriously — ONE year on the 11th!) we really had a small idea of what it would be like to be a couple of business owners. Wait, did I say small? NO IDEA! We had no idea. It was by far the most challenging year we've ever had, but only because we were having so much fun & doing so much! For those of you who worked with us our first year, THANK YOU. You have no idea the heart, the drive, the motivation, the experience that you gave us. This company is truly where our hearts lie, & we can't imagine ourselves doing anything else.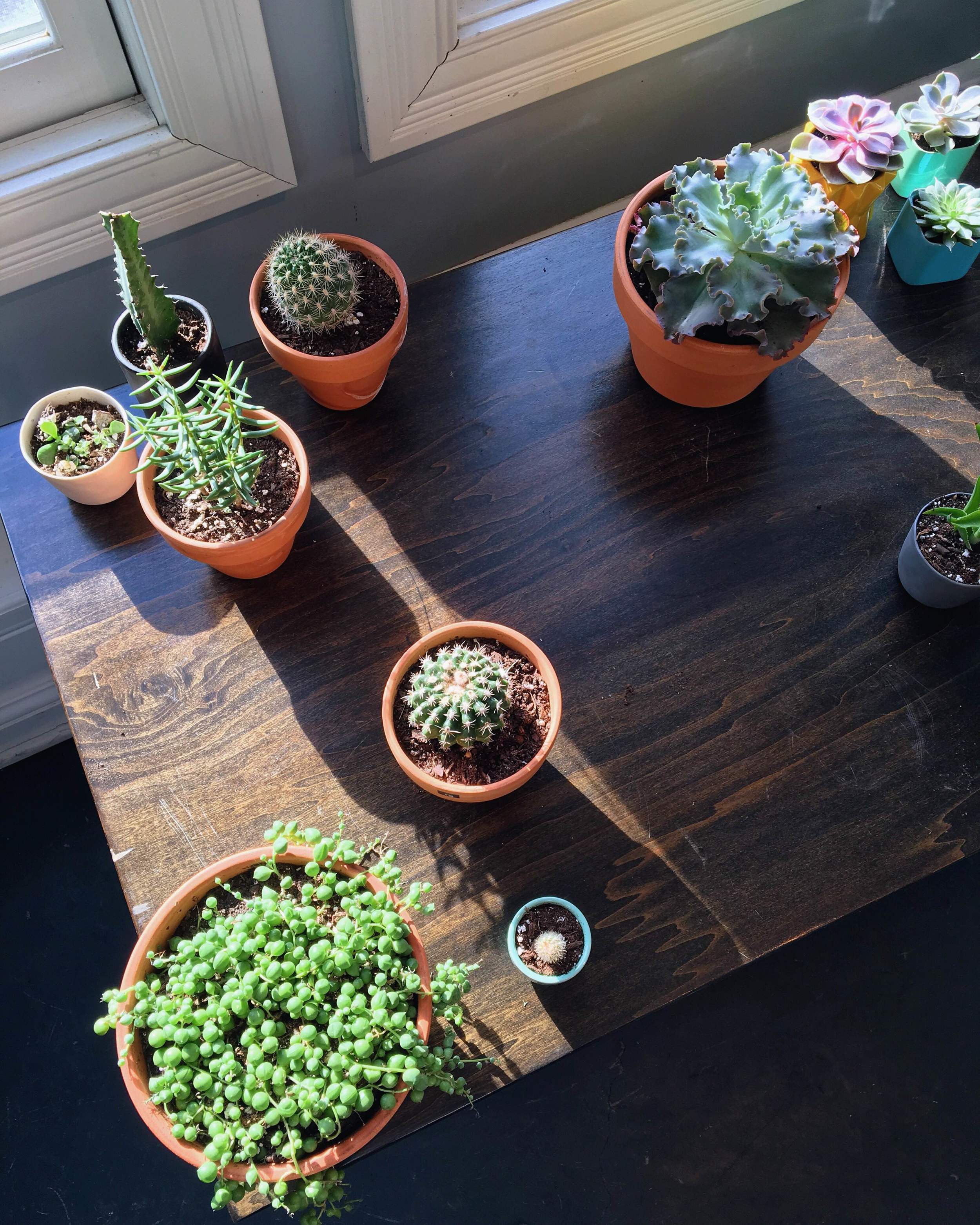 It truly was a year of growth. We learned that we need to start taking ourselves more seriously — as in, more confidence! We would be lying if we didn't admit that we play the comparison game, & come down on ourselves pretty hard sometimes. Social media is a great art. It connects people in such a special way, & we have met so many friends through our ol' pal Instagram. But it can also be an enemy, when we start looking at others & downplaying our own accomplishments & talents. We have started to build up that confidence, & we're running with it. Hard.
2015 was also the year we realized what we do want to do (style, coordinate, plan, decorate, play with flowers, paint, handletter, design, drink coffeecoffeecoffee) & the things we don't (clean-up team, cater, kitchen-clean-up, push-endless-boxes-into-big-trucks). Truly, we have a focus. And we're proud of what we do, & proud of how good we are our jobs. So we're ready to focus on the things we want to do — the things that make YOUR day more fun, beautiful, special. The touches of design that set us apart & our infectious passion behind it all.
I'm throwing a lot at you, I get it. A lot of heart. I'll admit that right now I have to reel it in a little bit because I'm so darn excited, I might cry (p.s. anytime you hear "cry" assume it's Leda — I'm the crybaby of the two)! But since we're getting near the topic…. let's go. You are currently in the midst of one of our 2016 goals! With all that being said of how awesome 2015 was & how we couldn't have asked for a better year, we thought we'd share our goals for 2016 with you, & blogging twice a week is one of them!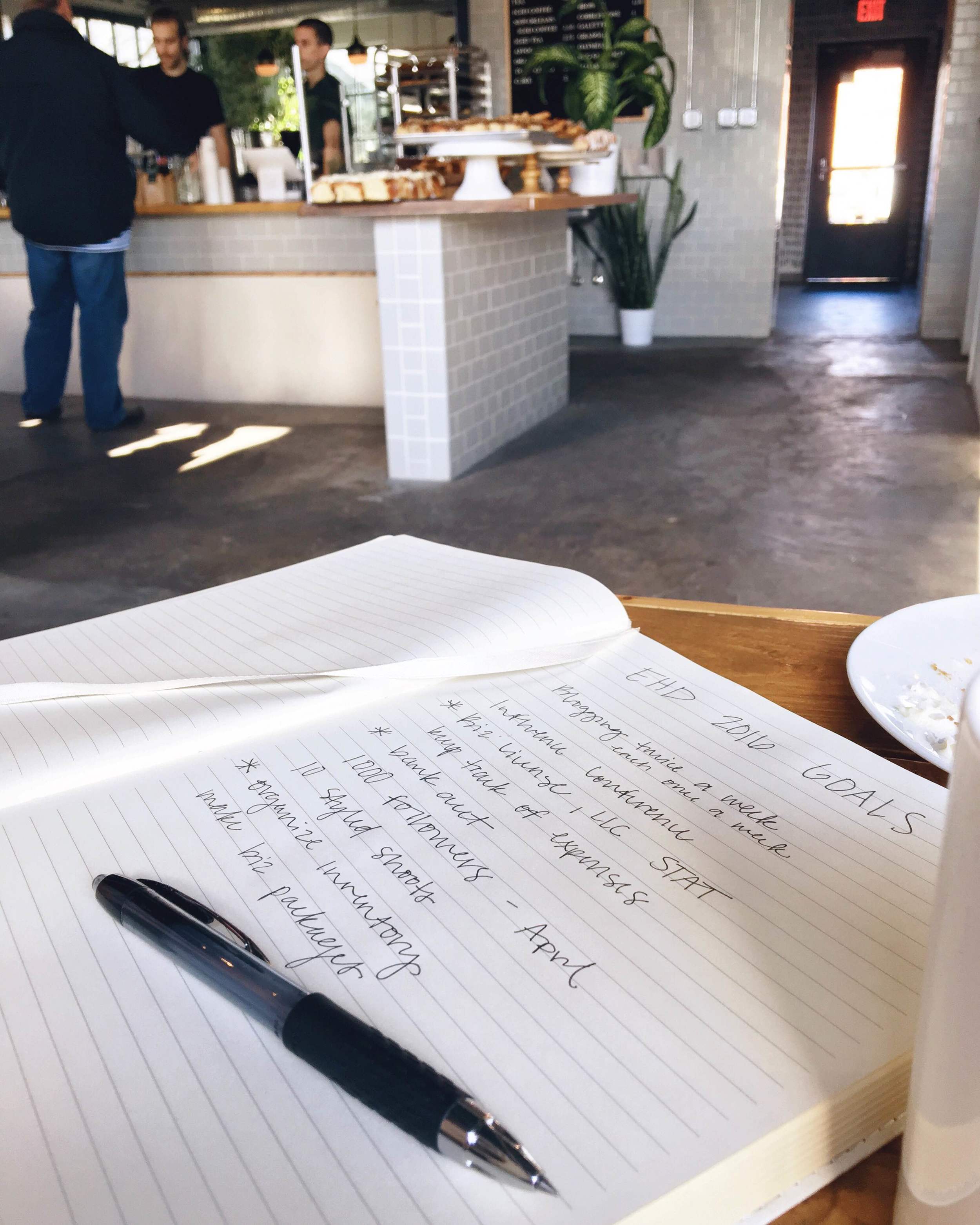 Sam & I got to get away Saturday morning with the sunshine & with our goals ready to be set. We ventured out to Stump because Sam had something to pick up, & we love it there! We've followed them on Instagram for some while now, but it was really fun to finally experience it all. The crisp, clean vibes with the plants everywhere… YASSSSSS. So a fan! After that we hit up one of our favorites, Fox in the Snow Cafe for some egg-sammy goodness & the number one necessity of all human life & existence: coffee.
So here you go guys. Events Held Dear & their wonderful goals of 2016!
Blog twice a week (Hey, told you you were in the midst of it!)

Make 1,000 Instagram followers by April

Put together 10 styled shoots! (This is one we're really pumped about, so if you're interested in being a part of these, email us!)

Organize inventory (yeah, remember how we have 300+ china plates??)

Make more specific packages

Post an Insta once a day (it's hard, y'all!)

Keep better track of all our expenses

Be featured in at least 4 major style/wedding blogs, THIS YEAR!
I think those are some pretty nice goals. Goals that I'm confident & are attainable with what we are able to do. We are so ready for 2016… I hope that so many of you will keep following along, & let us be a part of your year in some way. We are excited to make this year one of the best ones yet.