I'm pretty sure that one of the most common struggles during the engagement process is including others in your decision making process… particularly your fiance. Men seem to be a bit more… how to put this… "dense" when it comes to the styling & details of a wedding, ha! Some brides have the problem getting him to even care, while others get frustrated that he is TOO involved.
I was kind of in the middle. For the most part, Jordan let me do whatever I wanted, & had very little input. HOWEVER… there were certain things that he felt very strongly about. There were times when he didn't care about anything, & others when he had a strong opinion one way or the other & would not budge!
After going through my own engagements, friends engagements, & that of our clients, Leda & I have learned even more about the dynamic of planning a wedding with a couple who might be having the struggles described. For the bride that wants their fiance to be involved & care, but also wants to be able to have her dream wedding, here are a few tips for how to easily involve your guy, without having too many arguments along the way 🙂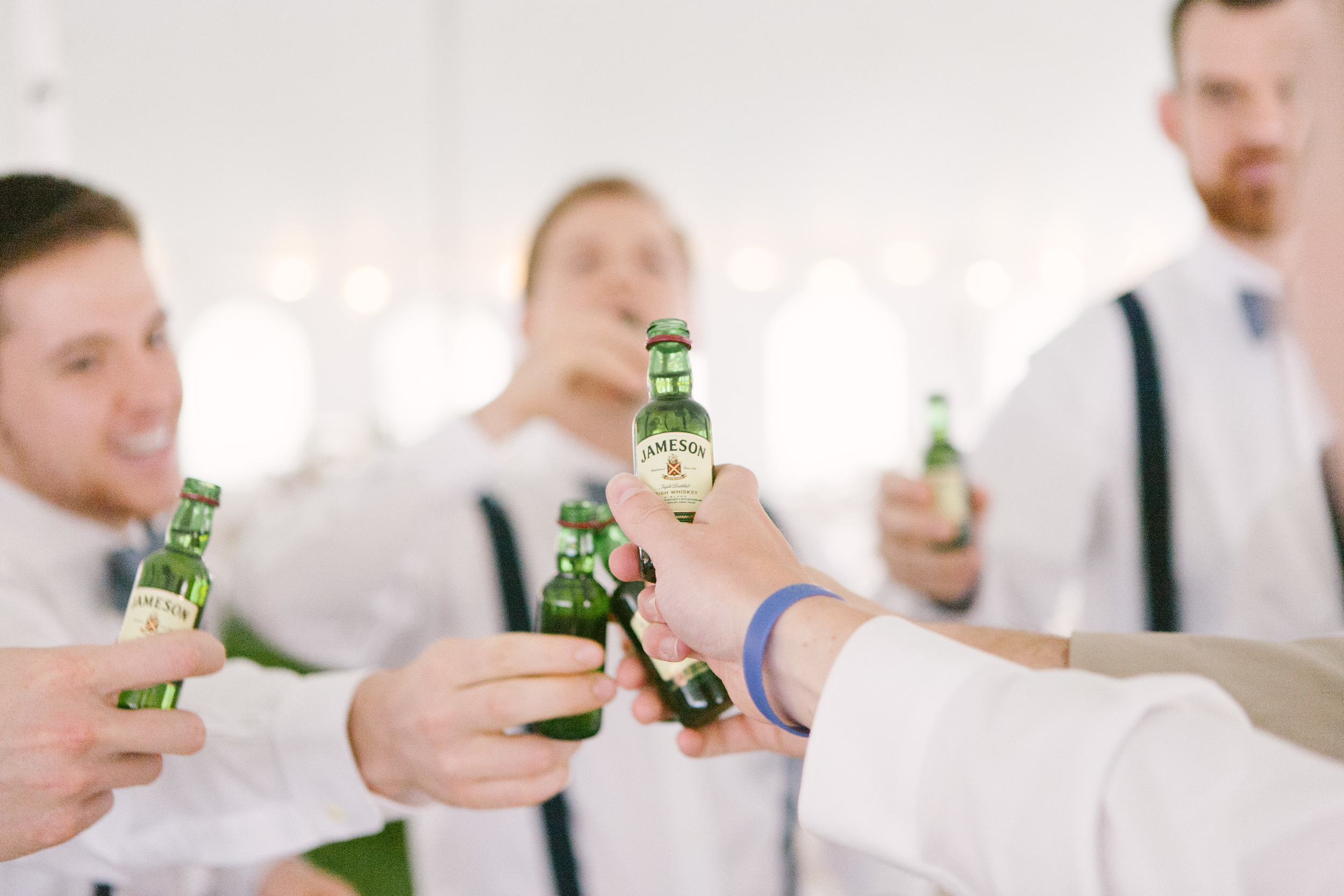 REGISTRY:  When Jordan & I started registering, we went to Crate & Barrel (obviously), and had no clue what we were doing. We ended up putting a lot on the registry that got deleted later. That is the best part! You can change your mind whenever you want & delete anything that you decide you don't need. That is exactly why this is the perfect way to get your guy involved! Jordan LOVED holding that gun & scanning anything & everything that looked like it MIGHT have a place in our new apartment. He got to pick out a few things, & I got to go back later & edit the list ;). Just kidding, kind of… haha! It was fun, got him involved, & even made him more excited to see what we got at my showers, even though he wasn't the one opening the presents.
ALCOHOL & DRINKS:  Whether you decide to have alcohol at your wedding or not, this is a good task to be able to let him take control of. Most of the time, ordering the drinks for your wedding consists of two main decisions: what are you going to serve & how much? If you do decide to have alcohol, let him pick what types of beer, liqueur, etc. If you're choosing to host a dry wedding, let him pick a favorite drink to include, one that would be exciting for him. You can also put him in charge of researching how much of each drink you'll need for your party size, where it is cheapest to get it, & how to get it to the event!
MUSIC:  Some couples are more picky than others when it comes to music at the wedding. For us, it was very important to have the exact song that we wanted, playing at the exact moment that we wanted it to be played. However, it can be stressful trying to pick the perfect song for each perfect moment of your big day! What isn't stressful, however, is coming up with a fun dancing playlist. This is something that can be really easy, by including some of your contemporary favorites & some older classics. Give this task to your guy & it will not only save you A LOT of time, but it will also give him a fun way to include some of his favorites!
UNSEEN DETAILS: The pictures above (my wedding) & below (Leda's wedding) are PERFECT examples of letting your fiance give input for wedding details. Give your guy the freedom to let them pick something special for their BFFs. These special touches can be almost ANYTHING, because it will not effect the look of your design, & will not impede with any other plans that you've made. It will also give him the opportunity to add his own special touch to the day 🙂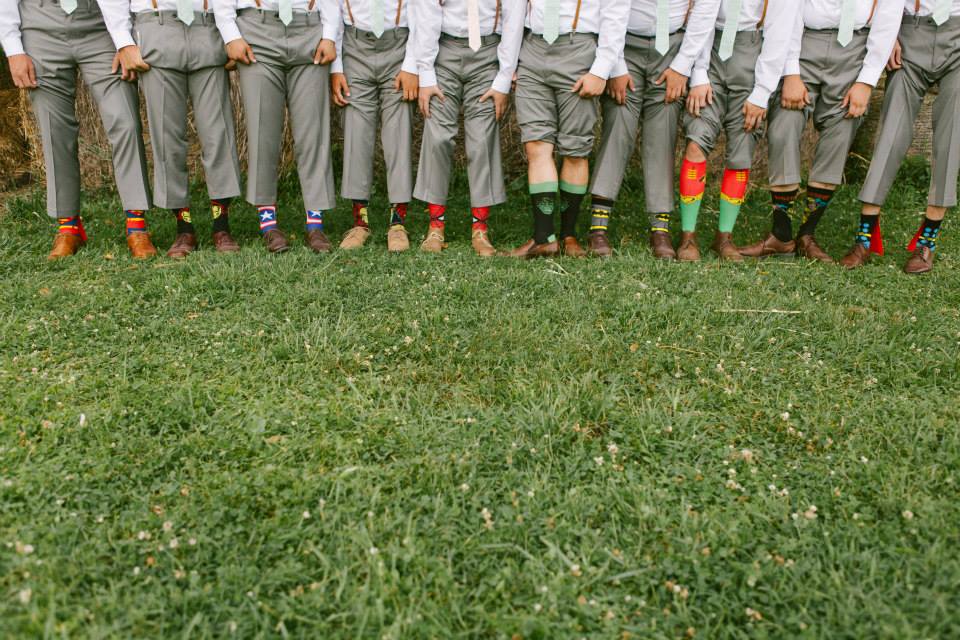 Hopefully this will help your engagement to be a bit more stress-free, & a whole lot more fun! Involving your soon-to-be hubby will not only help you to get things done, it will also give you the chance to do something together, & both have a part in putting together your big day 🙂
xo,
Sam
---