This week has been such a blur, & we're excited to cuddle up inside this cold weekend after a few meetings & reminisce on some old shoots! This year has been a really fun time for collaborating with lots of Columbus photographers, & we've had a great time doing so. This really is a great city for SO many talented photographers! We're excited to keep meeting more of these creative individuals with so many styled shoots this year.
This past summer/fall we had the pleasure of working with Meg Mantia, of She & I Photography. Meg is such a fun soul, & she is super passionate about the work she does! Not only does she photograph, but she also dabbles in interior design, so if you're into that too you should definitely check her out!
When we thought talked collaborating, we were excited to use a place (not so much a "venue") that Sam & I have known for years. Now… full disclosure…. apparently this place is NOT open to the public! This old mill has been in the Olentangy area for years & years, & we used to hang there back in our old high schools days — & yeah! Sam & I have known each other since freshman year of high school! But in the recent years/months, there has been some unruly activity, which we had no idea about!
It truly is a remarkable building, located on the Olentangy river & amidst a lot of trees. We had our dear friends model for us in her recent wedding dress, & went for an outdoorsy/whimsy/eclectic type of feel.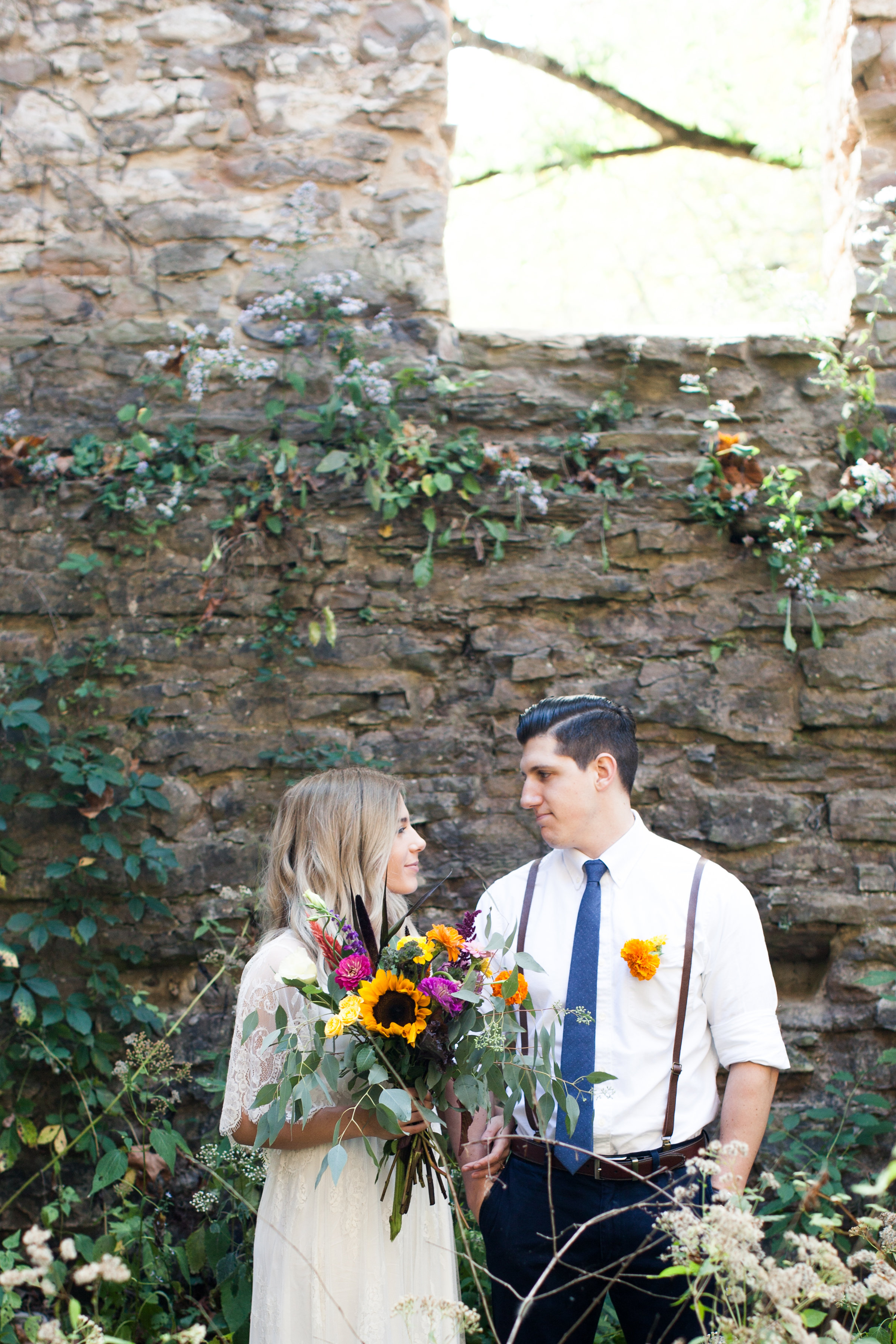 With the grass and foliage overflowing, it truly feels like you're in the midst of a secret garden! It was a perfect day for sunshine & cooler temperatures, & Vic's bohemian dress from Free People flowed perfectly with our whimsical vision.
How perfect was this little nook?! We're telling ya, we really wish this was a real venue in Columbus, because it's history & character was just so amazing.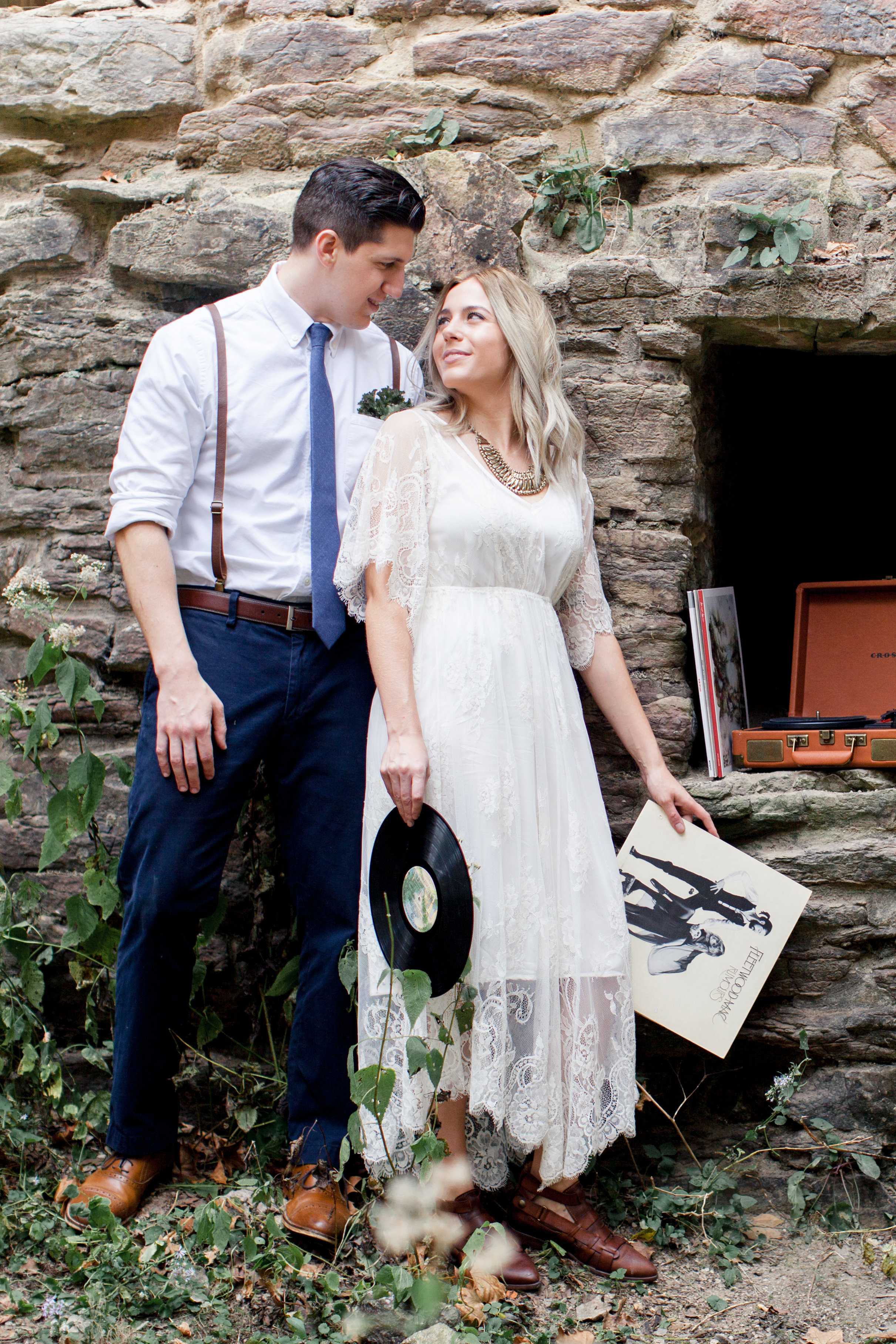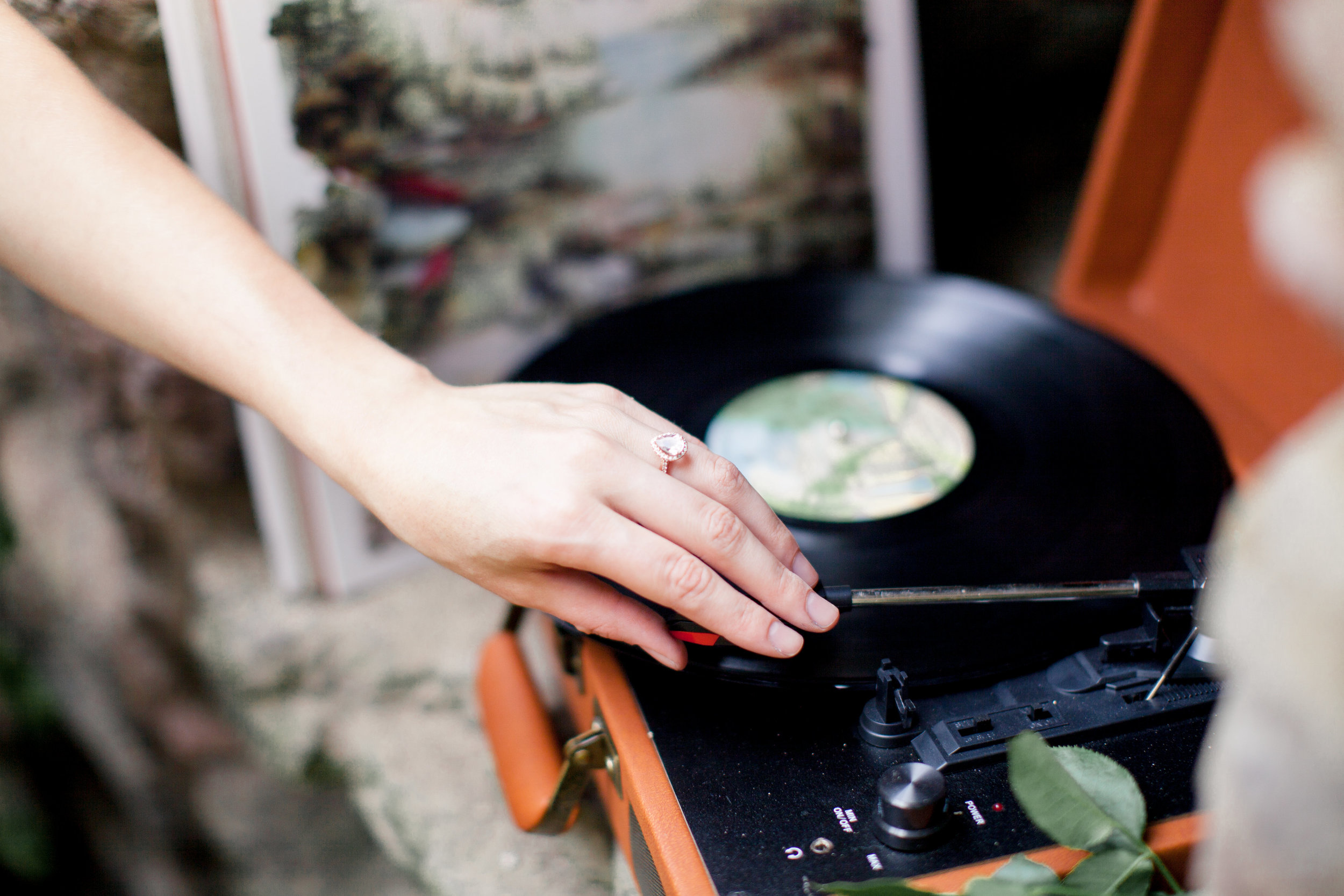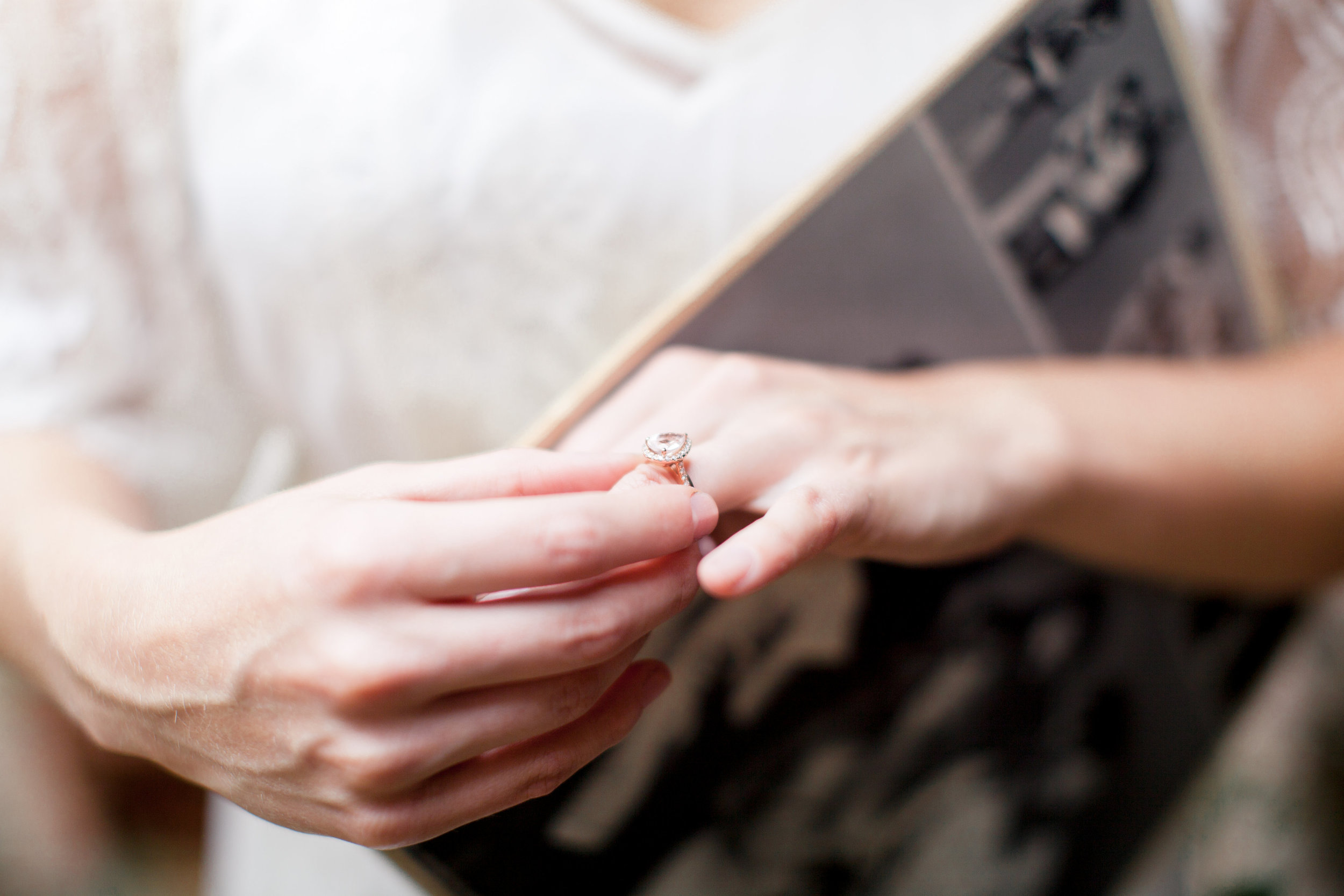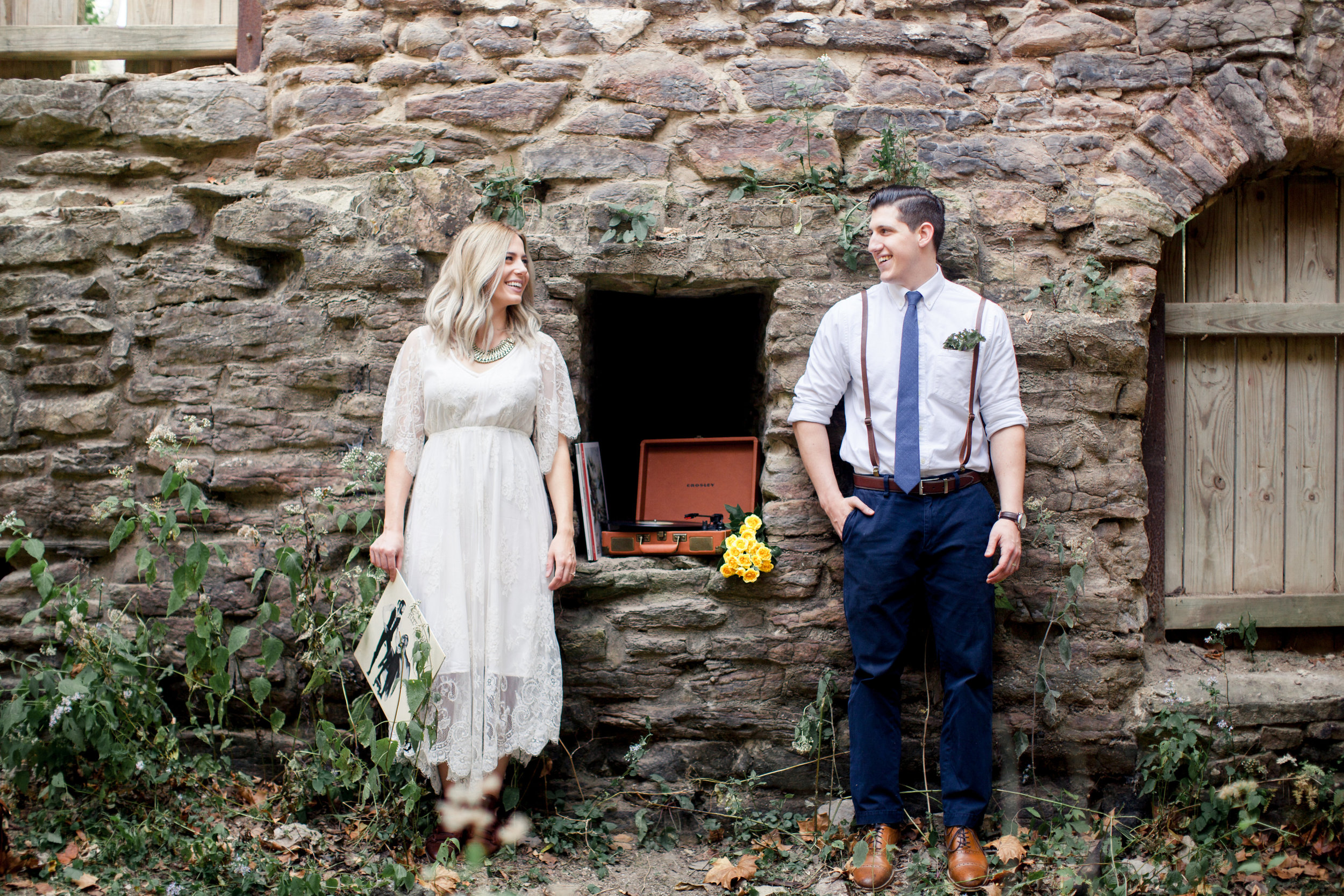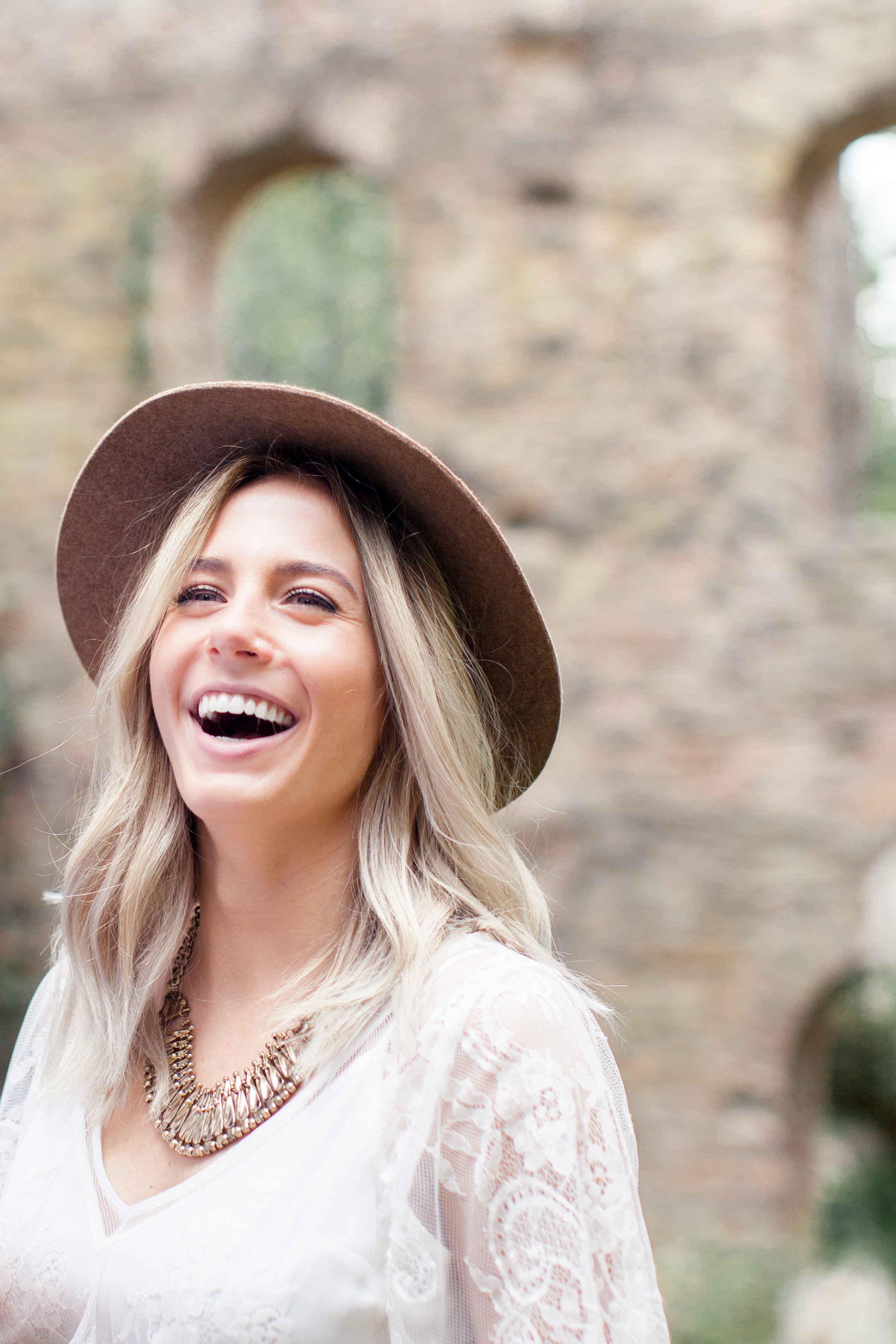 Is she not beautiful?! She's got a smile that can light up the room, & Meg does such a great job capturing the joy. Vic is also super talented & hair & make-up, so brides, if you're looking for someone to make you beautiful on your wedding day, reach out to us & we will send you her way!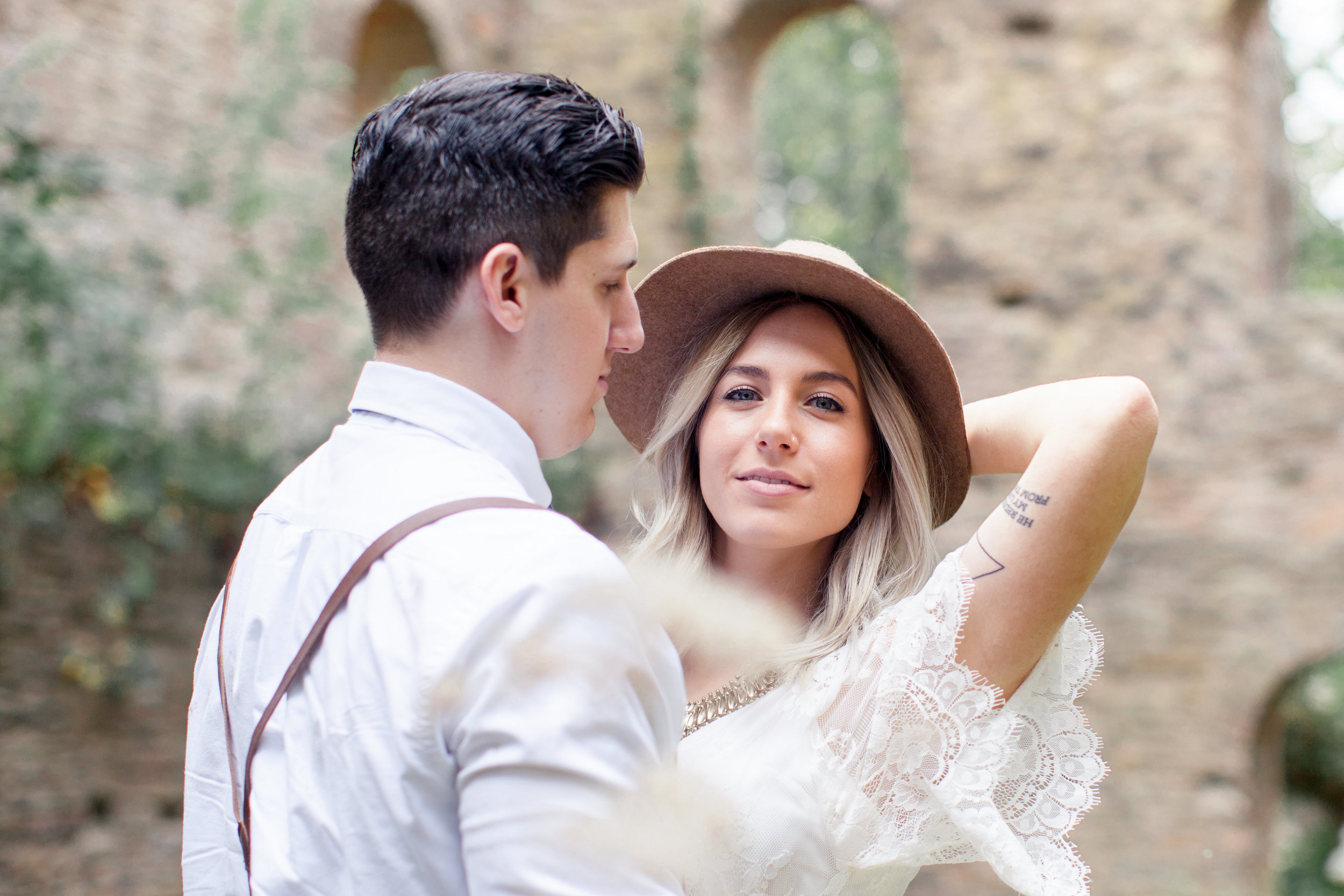 This was such a simple & fun shoot, & it's always so fun to work alongside Meg! Here's to more collaborations with her, & many more this year to come!
STYLING + DESIGN: Events Held Dear
DRESS: Free People